7 Mobile App Optimization Ideas for Media Brands
The vast majority of media is consumed on mobile devices, and many media brands leverage their mobile apps to keep audiences engaged with valuable content, news and alerts. But just because you have a mobile app doesn't mean your customers will use it. On average, most people use just 9 apps per day, despite having around 80 on their devices. To keep today's demanding customers engaged with your media app, you need to constantly test and optimize the app experience. Here are seven tips to help media brands get started with creating better app experiences that drive toward your goals.
For more ideas, check out our 50+ Ideas for Optimizing Your Mobile App e-book.
Simplify Sign Ups
To get the most from your mobile app, your customers need to register. However, the prospect of creating and remembering yet another account and password can be a real barrier.
Simple sign-up options with Facebook, Google, Apple or other major platforms can help. In one survey, 88% of U.S. consumers said they have used social logins, and the number one reason was to avoid filling out online registration forms.
Optimize Onboarding
A seamless onboarding experience is key to driving adoption among new users. That's why it's important to test content, layout and onboarding flows to learn which approaches drive registration and premium upgrades.
Simple steps like adding an image, adjusting your paywall layout or reducing steps in onboarding can deliver valuable results. For example, the photo editing app Instasize increased premium conversions 16% by testing and optimizing their app onboarding flow.
Improve Your Opt-In Ask
Getting your customers opted into notifications and location services is essential to delivering personalized, timely and relevant news and alerts. But what if they decline? When should you ask again? The only way to know is to test!
For media apps, try asking again after a specific number of sessions, views or articles read. You can use Airship's event-triggered automation to make that ask at just the right moment. And be sure to give them a reason to opt-in, like not missing essential news or gaining access to exclusive content.
Test CTA Copy
You should also experiment with your CTAs to see which messages move the needle. Test for metrics like start today button clicked, email and password creation, or start free trial.
One of our media partners recently tested a CTA variation that referenced a $14.99 per month cost after a free trial vs. another that touted "less than 50 cents a day." Customers loved the second option, leading to a 9% increase in conversion on subscriptions! That's huge! But even a small increase in conversions can have a big impact on your bottom line.
Run Tests with Trials
If you offer trials for your subscription-based or freemium app, you may be uncertain about what those trials should look like. There's no one-size-fits-all answer, but you can take guesswork out of the equation with A/B testing.
Experiment with different trial lengths to determine what drives paid conversion and decreases subscription opt out rates. You can also identify specific segments of your user base to convert on certain trial lengths, which helps drill down on the preferences of those segments.
Optimize In-App Ads
If you monetize ads in your app, A/B testing the placement, length, and type of ads can help maximize your ad revenue. The goal is to determine if adding or changing placement of ads has an impact on retention or impressions.
Areas to test include placement, length and ad type. And if you're adding ads to your app for the first time, test them with a small segment of your user base to ensure you don't see a negative impact on engagement and retention.
Try Feature Flags
Feature flags are a great way to test and iterate your app through rapid learning. Rather than launching new features to all users simultaneously, you can use feature flags to target a segment of users. By gradually rolling features out to a select group of users, and quickly rolling them back if needed, your team can ensure that the release goes smoothly and reduce the likelihood of unfavorable app store ratings.
Airship recently launched a free version of Apptimize's Feature Flags solution, making it easier for mobile app product owners to confidently roll out new services to meet changing needs.
With an ongoing strategy to optimize your media app, you're ready to deliver massive value that helps acquire, retain and grow your customer base. For more inspiring mobile app optimization ideas and case studies, check out our ebook: 50 Ideas for Optimizing Your Mobile App.
Subscribe for updates
If the form doesn't render correctly, kindly disable the ad blocker on your browser and refresh the page.
Related Posts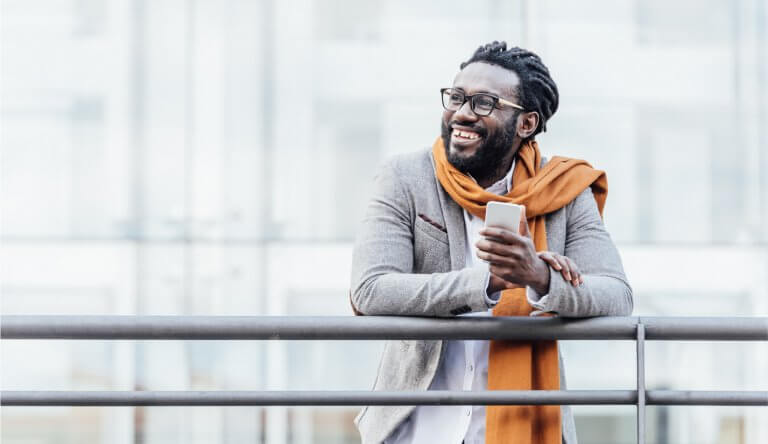 5 Steps Marketers Can Take to Improve Their Emails (Especially with Apple's Mail Privacy Protection)
Categories