Explainer
Mobile App Experiences (MAX) Explained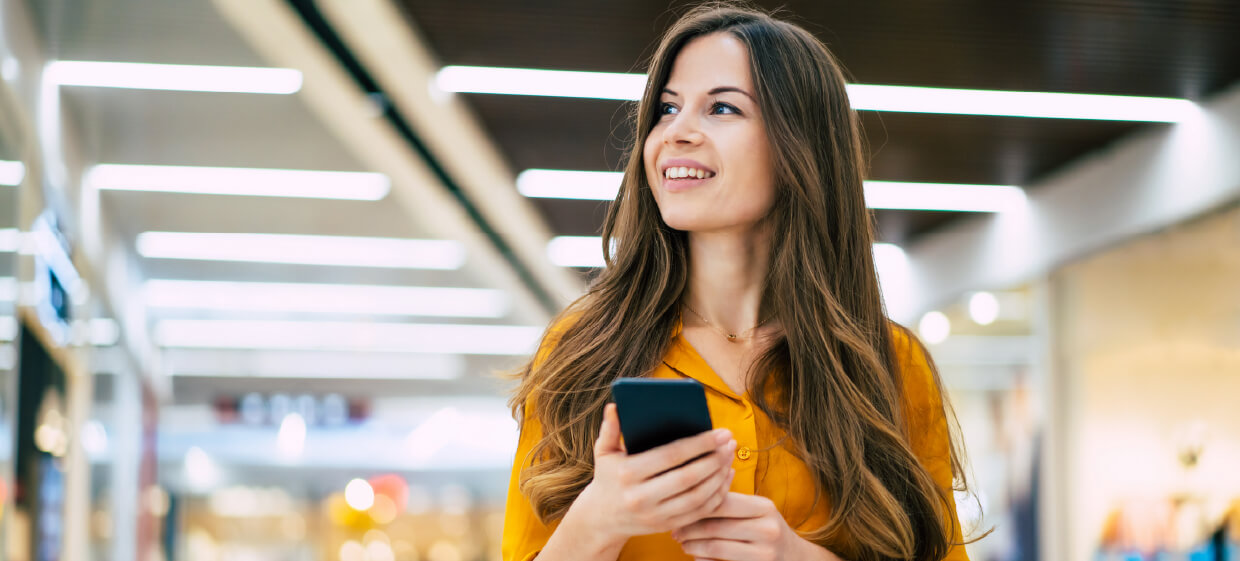 What is MAX?
Mobile app experience (MAX) is becoming the digital center of customer experience and mobile apps are becoming the preferred destination where the exchange of value between customers and brands is most respected and rewarded.
Until recently, brands' efforts to digitize the customer experience focused on driving users to the app – a step up from websites that have long existed. Still, integrating an app as part of their customer experience strategy has not existed – until now.
Consumers spend nearly 5 hours a day in mobile apps and are 3x more likely to make a repeat purchase compared to other shoppers. And research shows that mobile apps are expected to generate over $935 billion in revenue by 2023. With almost 5 million apps on the Apple App and Google Play Stores, it's vital that brands start to think about how to offer mobile app experiences that are memorable and seamless for their users. A recent survey by Airship found that two-thirds of consumers will use retailers' apps to blend their digital and physical experiences, making it even more important for retailers to ensure their app experiences are engaging, inviting and robust.
We got users to download the app onto their devices. Now what?
Research data from Apptopia shows that app downloads have increased every year for the last three years, but app retention levels for the same period have stayed constant. That's because after customers download the app, many get lost in the chasm between activation and engagement – and do not return after 7, 14 and 30 days. A major contributor to this is a myopic view of the customer app lifecycle, which leads most brands to focus solely on driving downloads, without any process for holding onto them.
Brands may be unaware of the need for a long-term effort to engage with customers, or lack the expertise to do so. The download is a win for the brand, but once a user receives the first incentive or promotion, they're likely to forget about your app unless you have a solid strategy in place for creating memorable app experiences that keep them engaged and coming back for more.
How can I increase app engagement with my users?
MAX helps you optimize the various stages of the mobile app lifecycle.

Getting users to move beyond the "Activation" phase is one of the toughest challenges that brands face today. Most brands continue to focus on the "Acquisition" phase, and they use channels, like SMS and email, to drive users to the app. Not only do they fail to use these channels to keep customers engaged on the app, but they also fail to interact with users via a seamless app experience.
Holding onto customers is hard. However, brands that master MAX are able to create in-app moments that are personalized and tailored to each individual. MAX empowers brands to win loyal users and generate more revenue as a result. Research shows that brands investing in MAX are likely to see a 50% increase in customer growth and retention.
How can I create memorable mobile app experiences?
Customers continue to be selective about how and where they would like to engage with brands, and they're influenced by their last best experience. Brands now have a way to easily create memorable and rewarding experiences by leveraging the Airship App Experience Platform (AXP).
With Android and iOS both requiring brands to gain explicit opt-in consent, it is becoming more difficult for brands to reach their users. AXP Scenes helps marketers create an onboarding experience and engage users with rich, interactive, native multi-screen experiences that showcase your app's value to its fullest and before requesting users to "opt in."
AXP Surveys allows marketers to gain real-time insights into user sentiment, such as app performance or satisfaction with your brand. You can use this data to better align with user expectations or make quick course-corrections.
Customers today expect highly personalized and targeted communications. Personalization with AXP allows marketers to combine data from external feeds to quickly and easily generate messages and create rich, interactive experiences.
How can Airship be your partner?
Airship is helping some of the world's most successful brands master MAX™ and grow revenue. Contact us today to find out how we can help you begin your MAX journey.