Brands on Notice with Android 13 Default Opt-out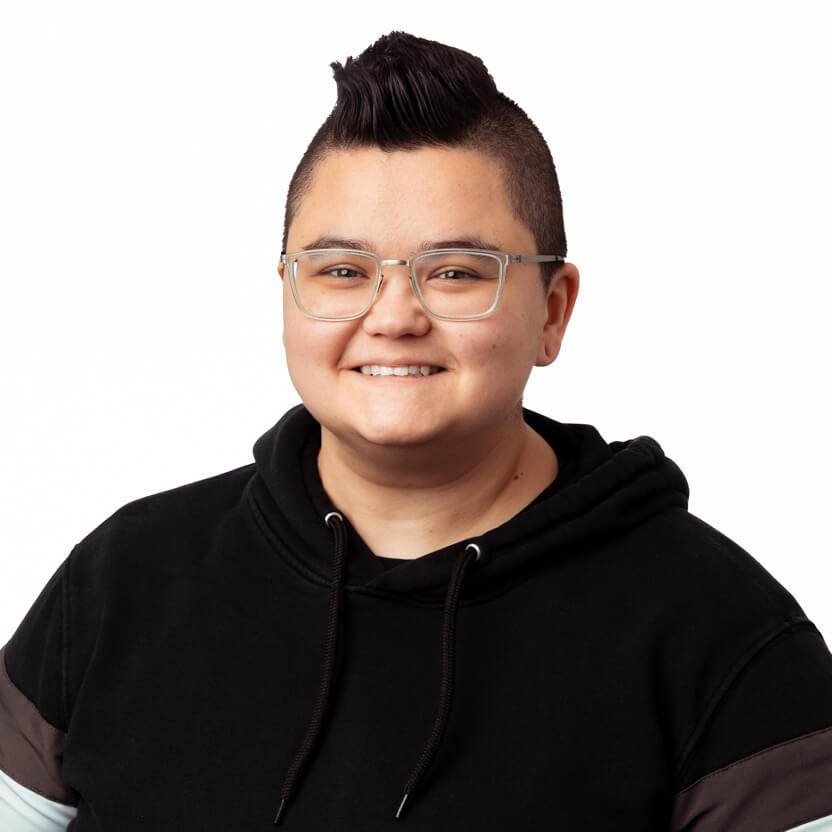 Available this week, Android 13 finally matches what iOS has done all along – requiring users to explicitly opt in prior to receiving an app's notifications. App publishers everywhere should be on alert as Android notification opt-in rates may fall approximately 30%.
Outside of the U.S., Android is the most widely adopted mobile operating system (OS) by a long shot. According to Airship's decade-plus analysis of notification opt-in rates and their downstream impact on app engagement and retention, Android's move has serious ramifications for brands.
In this blog, we go further into those ramifications and then suggest what you should do about them.
The Challenge for Brands
Last quarter, medium-performing apps on iOS averaged a 51.6% opt-in rate, according to Airship's platform data. In contrast, Android apps in the 50th percentile saw an average opt-in rate of 80.3%. This substantial difference has been relatively consistent for years, during which time Android opt-ins were by default and users were required to navigate to OS settings to opt-out.
Similar to other permissions, such as location or microphone access, apps on Android 13 must now serve a system prompt to solicit notification permission. Without modification by the brand, this prompt will display when an app is first opened. This will be a challenge for brands because users won't yet have an idea of the value of the app or its notifications. It's akin to meeting someone for the first time and immediately asking them out on a date.
What Brands Need to Do Now
In response to Android's shift from its default opt-out experience to an opt-in model, brands should follow the 6 best practices below to protect and grow the value of their Android app audience.
App publishers should immediately implement Airship's latest SDK
Given the substantial hit brands are taking with the default opt-out, it's all the more important that they implement the Airship SDK to maximize engagement with customers.
Once someone has downloaded your app, there are many experiences vital to sustaining their engagement and growing app loyalty. The Airship App Experience Platform (AXP) goes far beyond message-centric approaches, enabling product, digital and marketing teams to create, adapt and publish no-code native app experiences on their own — without ongoing developer support or app updates. New innovations give business users full control to rapidly onboard app audiences, build first-party and zero-party data collection, and accelerate monetization goals.
Modify the timing of Android's system permission prompt
Android 13 gives apps total control of when and where the opt-in system dialog can be displayed, which means that brands can decide when and where they want to trigger it. However, once a user selects "Don't Allow," that prompt cannot be triggered again. Apps that are targeted to earlier versions of Android will also need to manage this prompt once users' devices are on Android 12 or 13. Therefore, it's vital for brands to think carefully about when and where to ask users for their permission to send notifications.
Users should have an opportunity to familiarize themselves with your app first so they can understand the value that notifications could bring them. You also don't want to dissuade your users by sending a lot of notifications too quickly.
Users opted in to notifications prior to Android 13 will have notification permissions pre-granted upon updating to Android 13. Similarly, users tapping "Don't Allow" on a notification opt-in prompt from apps that are not yet targeting Android 13 will be opted out and can't be served the system prompt again until the app is updated to target Android 13.
Create an onboarding tutorial flow and make Android's system dialog subservient to it
A thoughtfully curated onboarding flow is a great way to showcase your app to users, while also demonstrating the value of notifications and encouraging users to opt in. AXP Scenes allows you to create a rich and interactive multi-screen onboarding experience, including the ability to request user permission for notifications. Ideally, you should serve the Android system prompt only to users clicking "Yes" within the onboarding flow, making most of the one time you are able to serve it. You can measure, assess and continually adapt AXP Scenes, all without developer support or app updates.
Give users granular choices for the types of notifications they will receive
In your onboarding flow, reinforce for users the fact that they will have total control over the types of messages they receive. Describe the various types of potential notifications so they can decide which ones they would value the most.
AXP Preference Center, a critical component of the Airship App Experience Platform (AXP), can allow your non-technical teams to continually modify the types of choices offered to users to encourage more relevant communications and allow for opting down rather than the full opt-out. We surveyed 9,000 global consumers and found that the top reasons people opt out of notifications are that they are too frequent or the messages were not personally relevant. Furthermore, users are more likely to remain opted in if they have control over the reason, frequency and channels.
Continually look for the right moment to request opt-in within the user's context
Given the out-sized impact notifications have on app user engagement and retention, brands may be tempted to ask new users to opt in right away. A better approach is to ensure that they understand the value of opting in before you make the ask.
For instance, a media company might serve a tailored opt-in request after users have read 3-4 articles on a specific topic, while a retail brand might decide to serve the opt-in request after a user has added items to their wish list or viewed a couple of products within a category. With AXP Scenes, you can create an opt-in explainer with options "Yes," "No" or "Maybe Later." This will give you the opportunity to follow up with the "Maybe Later" group at a later time and serve the one-time system prompt to those who say "Yes."
Use all the tools in your arsenal and don't give up
Getting users to opt in to notifications from your brand is a challenging task, but remember that you can send highly targeted in-app messages and in-app inbox messages to users without requiring opt-ins. It's the perfect opportunity to remind them of the value of opting into notifications that can reach them proactively outside the app experience, particularly when it's things like delivery notifications, airline gate changes, subscriptions set to auto renew or a whole host of items the user would want to know right away. Even if they've previously selected "Don't Allow" from Android's system prompt, you can deep-link them directly to OS settings to enable the opt-in.
Airship supports Android 13 on Day 1 via our updated Android SDK 16.6.0. Now is a good time to get it, not only due to Android's permission changes, but for the no-code native experiences we now power, that enable app teams to be much more agile and successful.
Contact us to learn how you can create the best onboarding experience for your users. Remember, serving the standard system prompt to "opt-in" your users to notifications is significantly easier for them than being deep-linked to settings later. First impressions matter, so make them count!
Subscribe for updates
If the form doesn't render correctly, kindly disable the ad blocker on your browser and refresh the page.
Categories