Keep Them Coming Back: Three Customer Journeys for Retention
First, some good news: It's far less expensive to retain customers than acquire new ones. However, consumer expectations are high and rising. 78 percent of customers say they would be more loyal to a brand that understands them and what they're looking for. That makes it more important than ever to deliver seamless, personalized CX in the moments that matter most.
In our new Airship Journeys playbook, we outlined three journeys to keep customers engaged during the retention phase of the customer lifecycle. Check out the examples below – based on real-world case studies from some of the leading brands already using Airship Journeys to acquire, retain and grow – and download the playbook today!
Step Up Your Cross-Selling
When it comes to push notifications, timing and context are everything. Customers are much more likely to respond to event-triggered marketing than mass-marketing campaigns. That's why this journey uses event-based automation to deliver perfectly timed cross-selling messages for customers attending a sporting event.
The first message lands the day after a ticket purchase, with an in-app notification alerting ticket-holders about the concessions in their specific seating area. Then, after they scan in at the event, they'll receive an offer for discounted team merchandise – so they don't miss out on wearing their team colors at the next game. It doesn't get more contextual than that!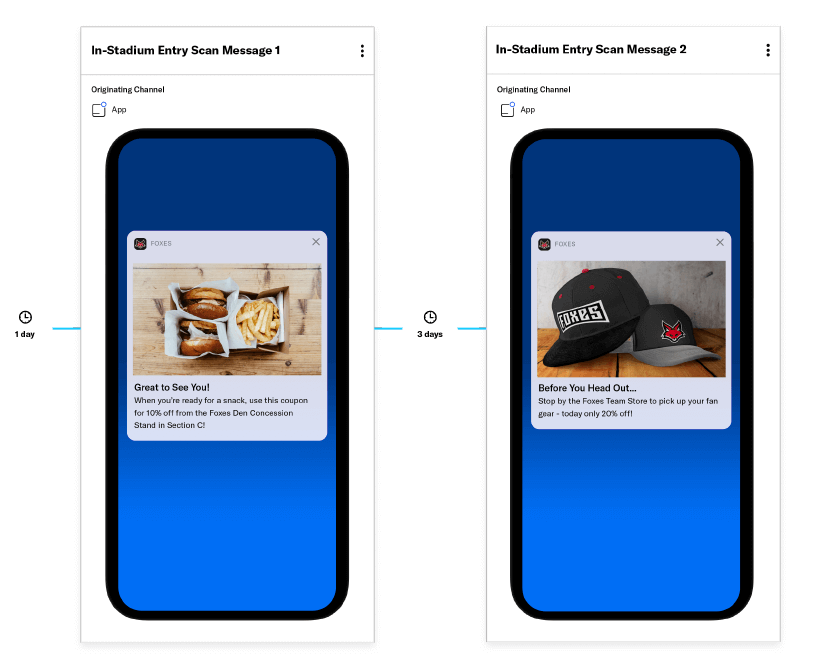 Show Your Value
To cultivate customer relationships, you need to show them how much value your brand has to offer. This journey leverages the power of Airship Journey's channel orchestration to nurture customers on the channels they opted in on and highlight valuable features, like referral incentives and low balance alerts. Plus, by leveraging customer intelligence, you can take your personalization to the next level and show your customers you truly get them. For example, by offering a credit card co-branded with their favorite sports team!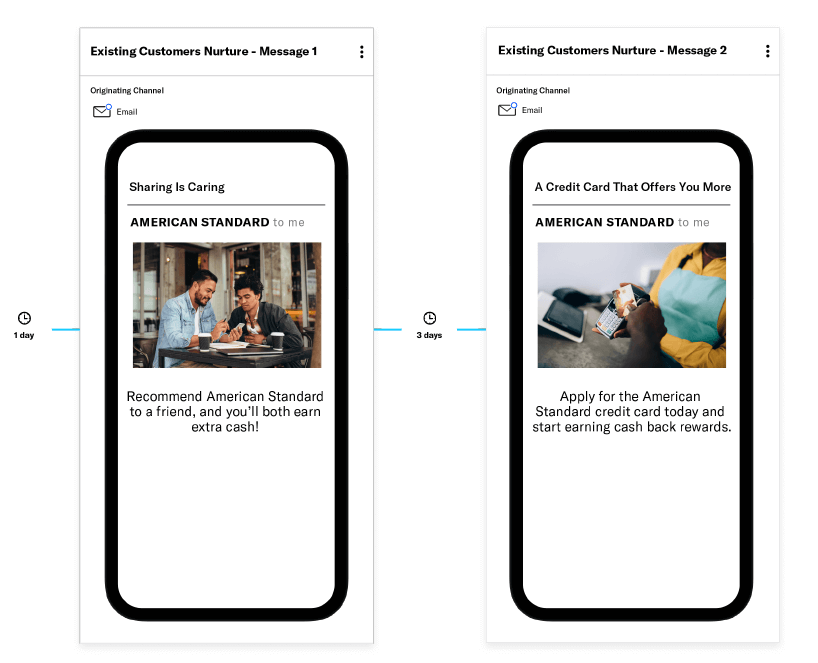 Get Ahead and Prevent Churn
Churn may be a fact of life for marketers, but with a little proactivity and the right tools, you can get ahead of it. This cross-channel journey leverages Airship Journeys' AI and predictive algorithm, which automatically triggers the journey based on a customer's propensity to churn.
The journey starts on the customer's priority channel with messages promoting features they may not be using. If they don't re-engage after the first two messages, the follow-up fans out to all opted-in channels to ensure they don't miss it. The result is a seamless series of cross-channel messages to keep customers engaged, before they become inactive.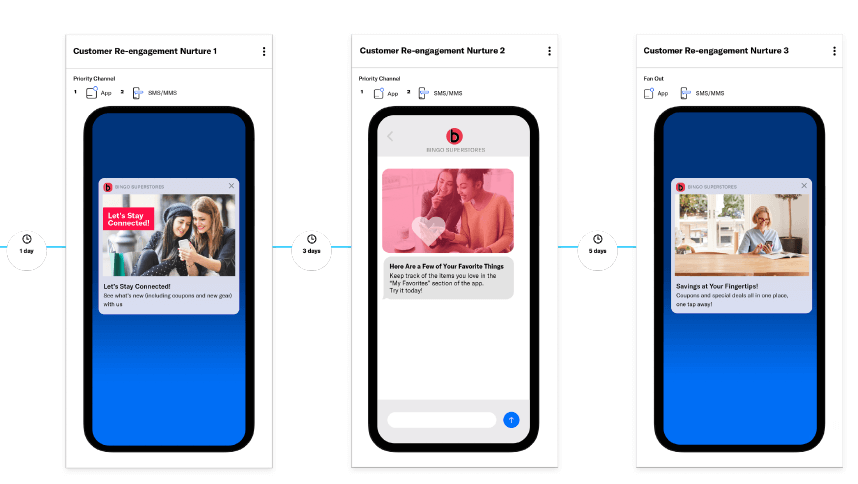 These are just a few examples of how you can use Airship Journeys to build customer journeys that cultivate loyalty and keep them engaged for the long-term! Stay tuned for our next post, which will cover the growth phase. In the meantime, download the full Airship Journeys playbook today for more insights to help you acquire, grow and retain!
Subscribe for updates
If the form doesn't render correctly, kindly disable the ad blocker on your browser and refresh the page.
Related Posts
Categories