Orchestration
Airship Journeys
Simplify the way cross-channel customer journeys are created, measured and perfected.
The Next Generation Solution Is Here
We've reinvented what it means to craft truly contextual and personalized customer journeys, create incredible CX and drive bottom-line results across the entire customer lifecycle.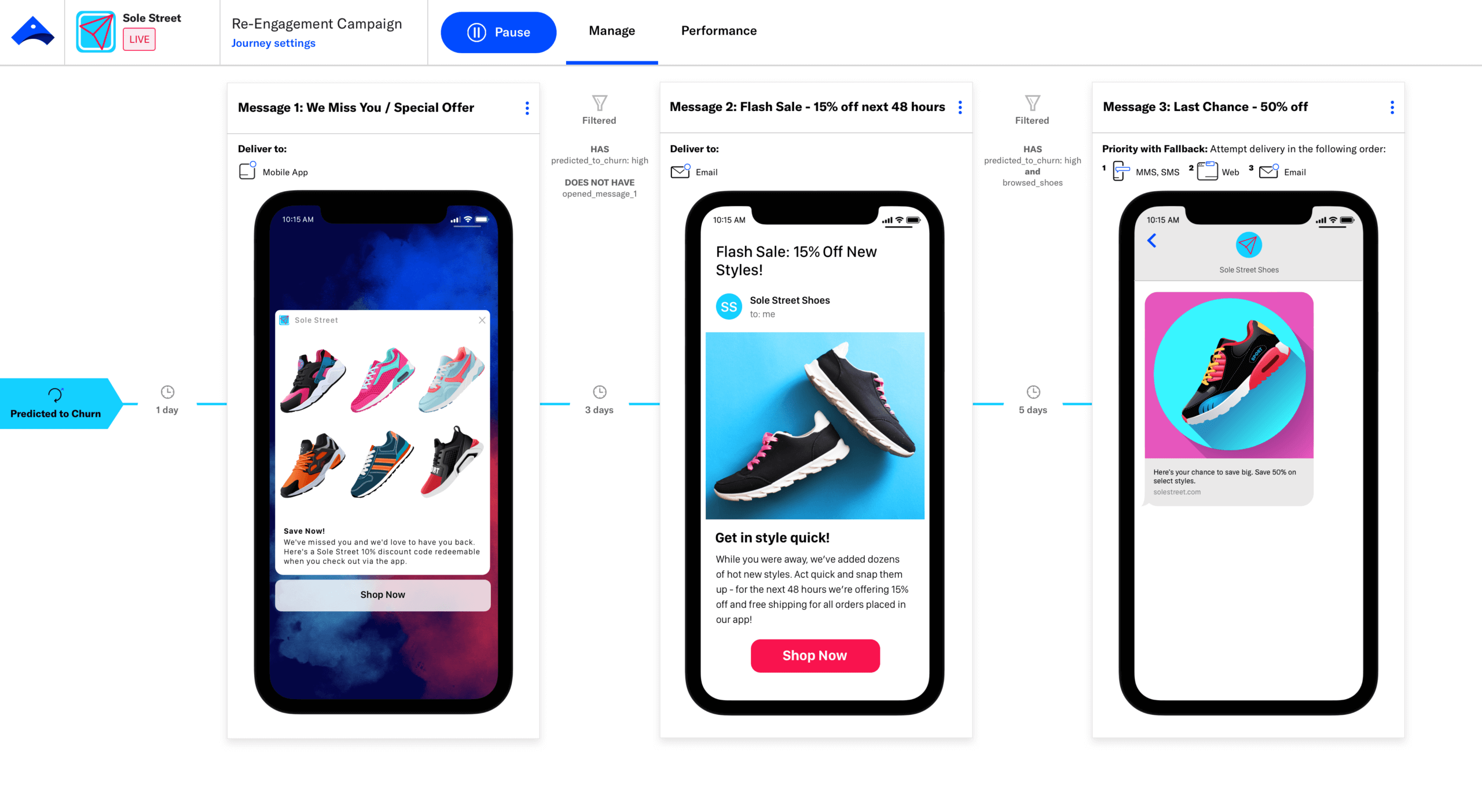 Build Powerful Cross-Channel Customer Journeys
Many of today's journey builders are over-engineered. We've re-built the experience from the ground up to make it simple to create, understand and perfect journeys that drive deeper customer engagement — and exponential growth.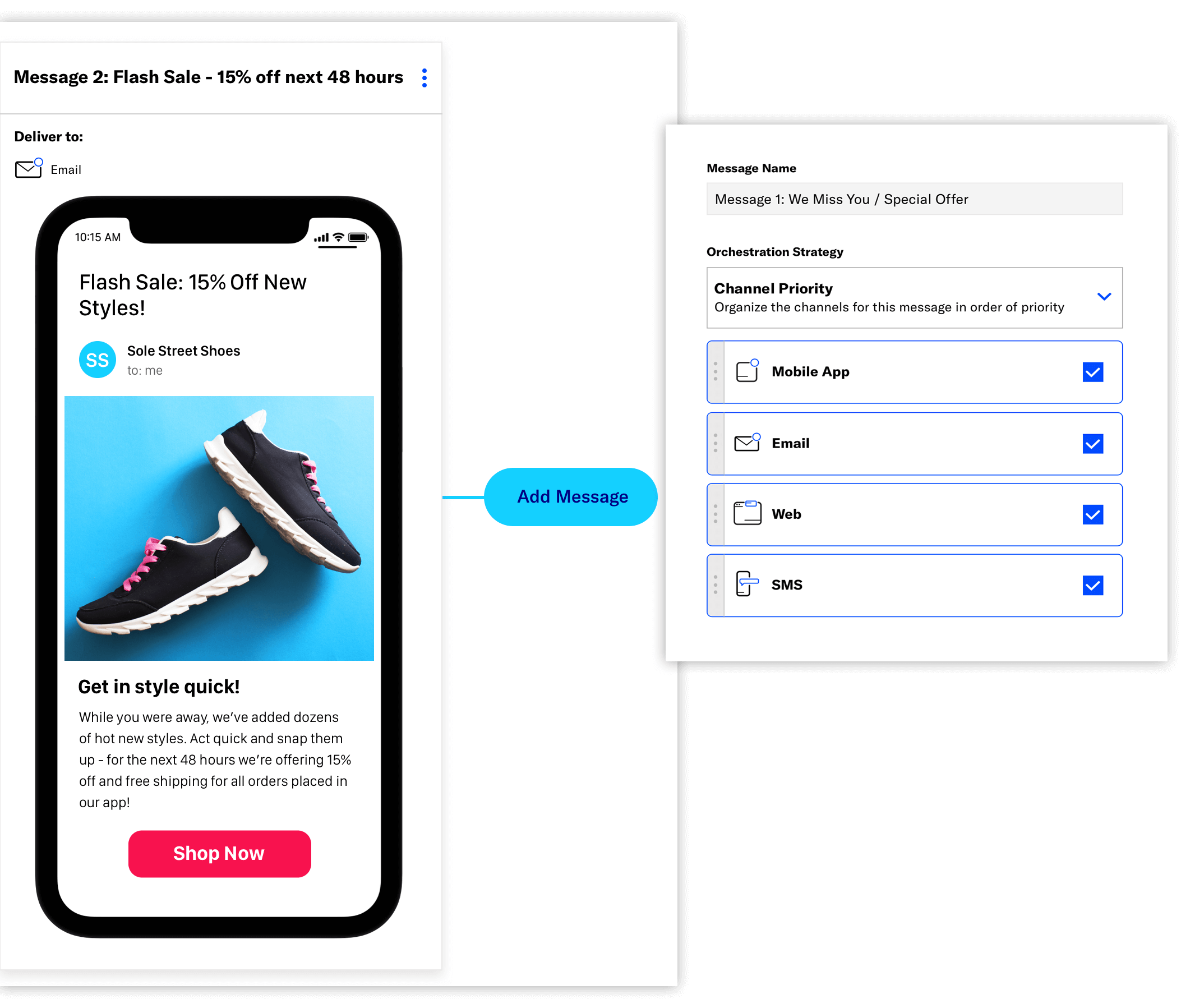 Leverage Customer Intelligence & Context
Rapidly weave together messages and multi-channel sequences to deliver each message at the most meaningful moment. From welcome messaging to purchase flows, harness the power of customer intelligence — including predictive behaviors and location data — to deliver the right messages to the right customers at the right moments across all your channels.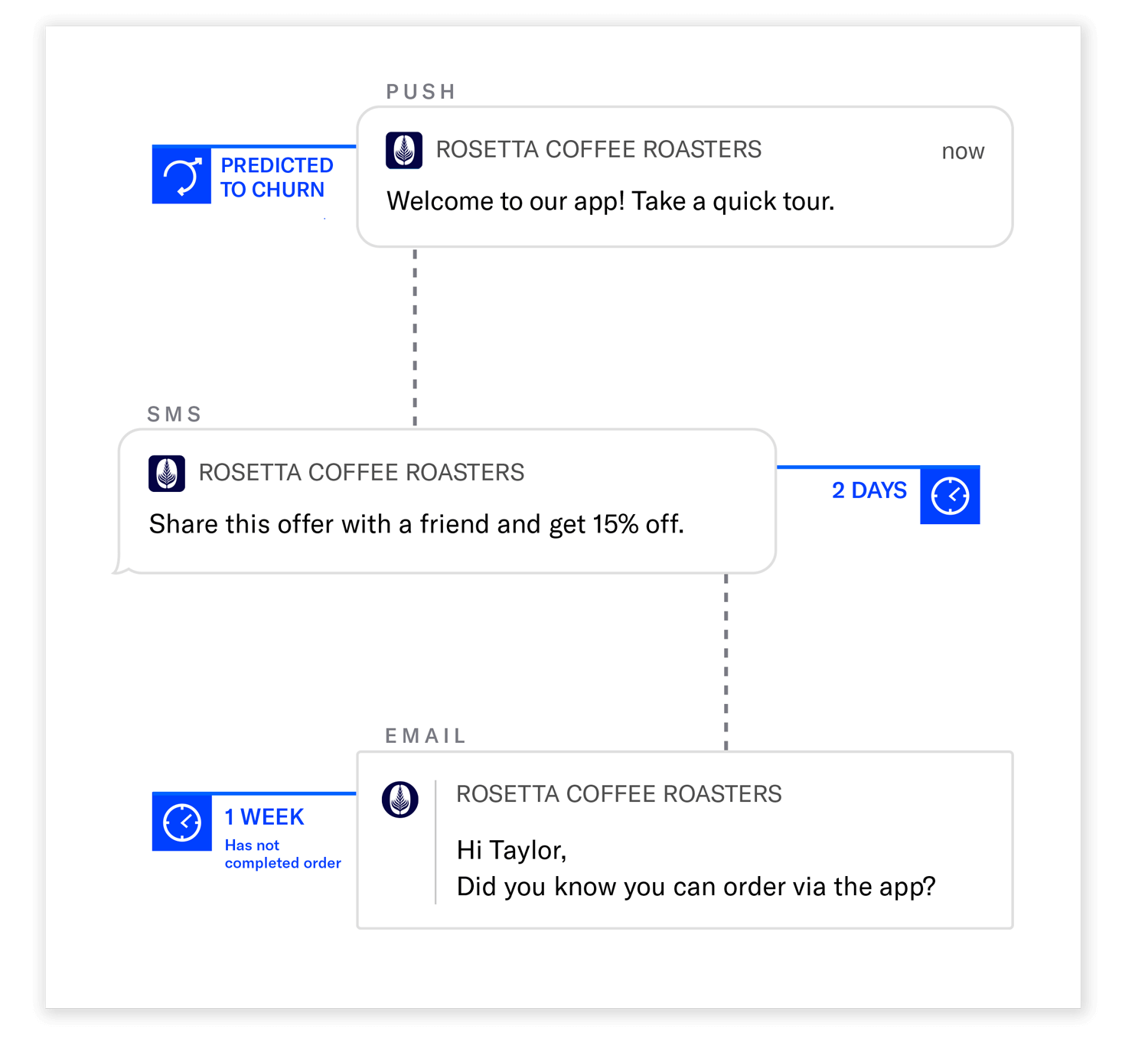 I really like the ease of use, and linking the send time between messages, which helped increase productivity for our team. It's easy to see what a user journey will look like and share that view internally. I'm eager to test out new use cases, and our leadership team is pleased to see more customers come through our doors."
Easily Manage & Optimize Journeys
Create new or improve existing campaigns — adjusting the creative, delivery timing, and adding new channels — all from the same interface. Use out-of-the-box tools like predictive segmentation and dynamic HTML templates to bake in optimization from the start.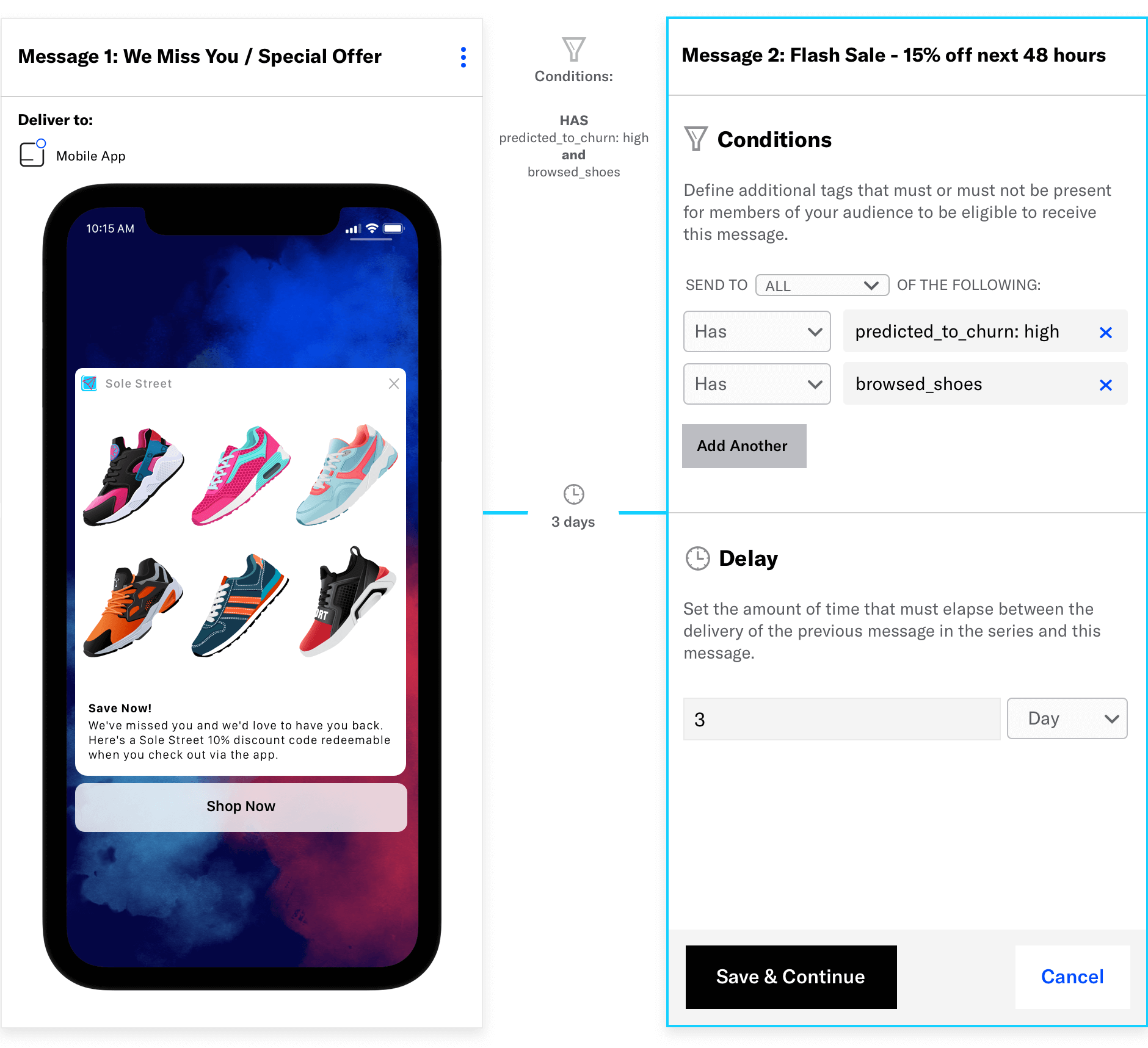 Connect Journeys Together
Create and visualize relationships between Journeys, with Maps, creating relevant, contextual user flows that keep customers engaged through every stage of the lifecycle.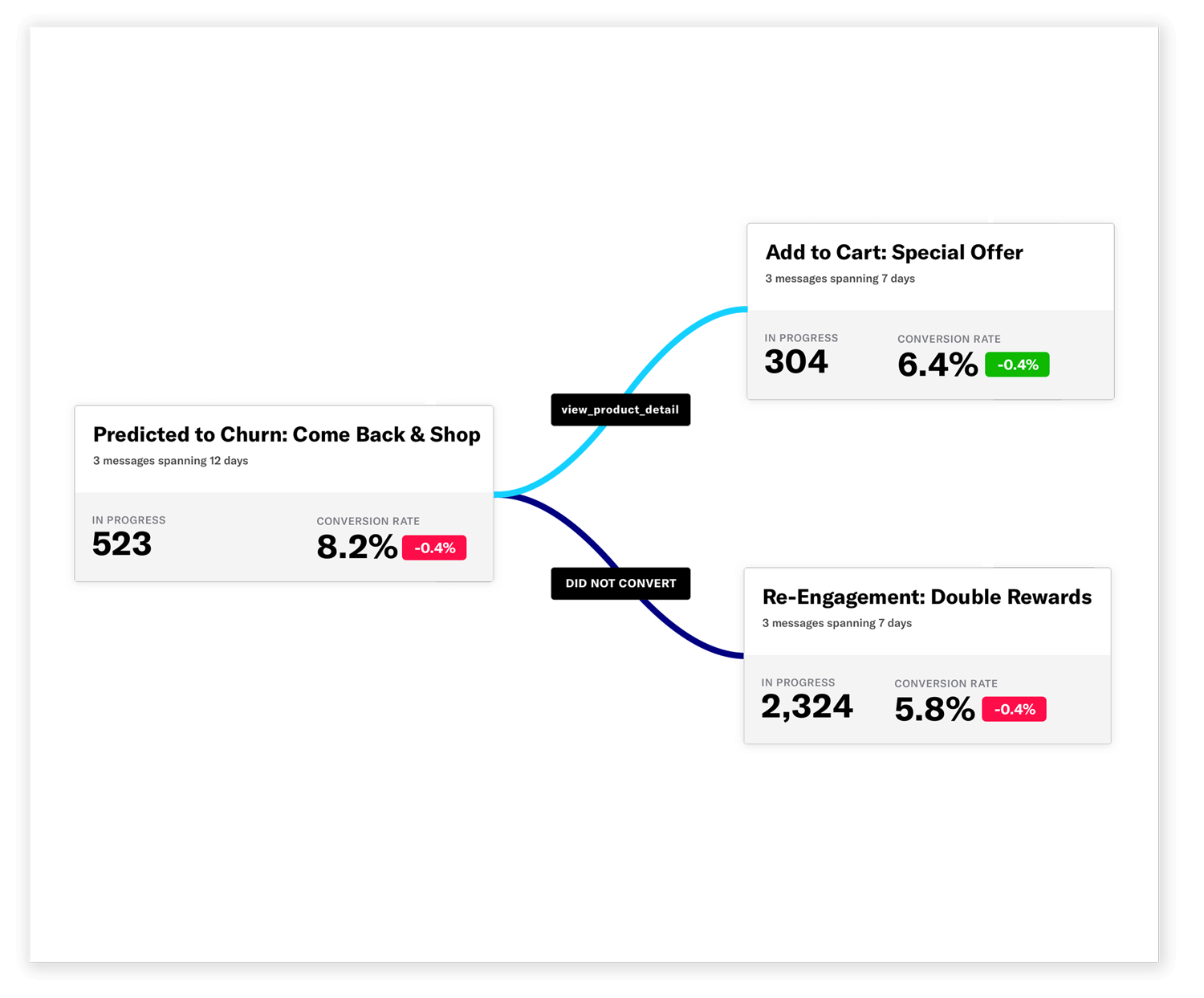 Drive Incredible Results
Customer journey reporting can be complicated. We've made it simple. See what's working so you can spot opportunities to double down on what's working and adjust what isn't — both in individual messages and in journeys.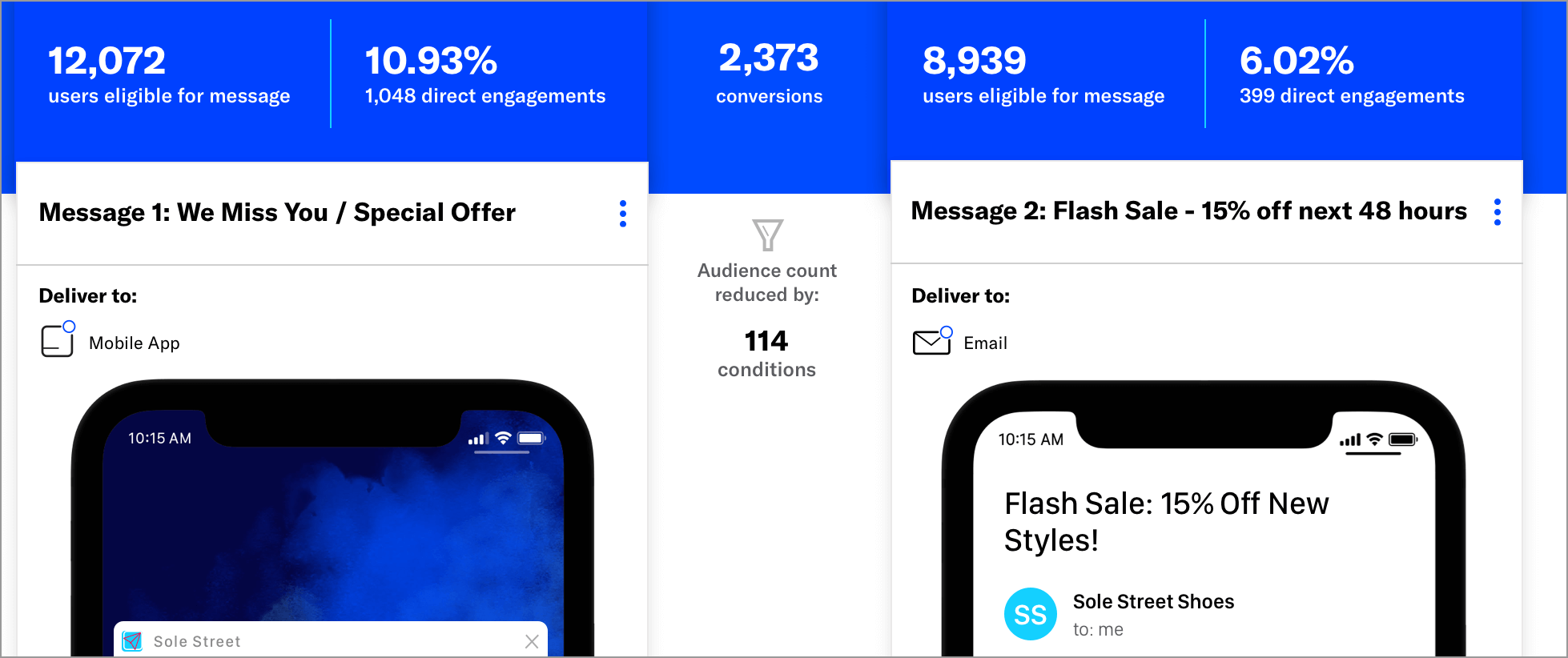 Visual UI
Centralized Control
Journey Linking and Mapping
Message Frequency Limiting
Integrated Funnel Metrics
Performance Analytic


Get a Personalized Demo of Airship Journeys
Let us show you how you can make customer journeys simple to create, manage and perfect.