App Experience Platform
Holdout
Experiments
Analyze the direct impact your messages have on your customers and pin-point marketing strategies that work to ensure you hit conversion goals and improve retention. You can use the insights gained from Holdout Experiments to improve personalization, fine-tune messaging and optimize campaigns.
Measure Direct Impact
Create a holdout group — a portion of your customers who won't receive messages — and measure the impact that your existing messaging tactics have on the treatment group — customers who do receive messages — so you can isolate the direct impact of your efforts. Compare goals achieved by treatment groups to identify key drivers of engagement.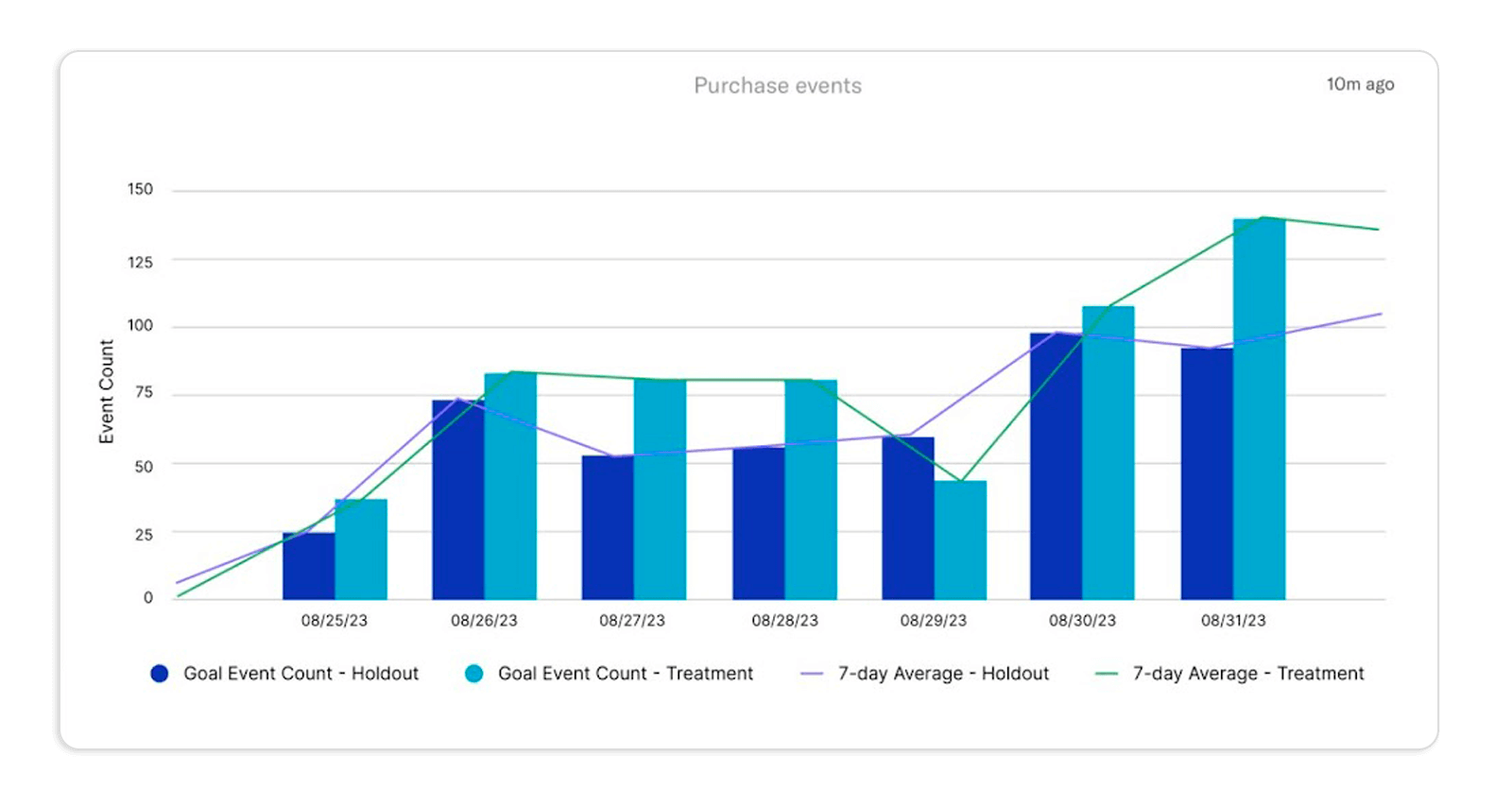 Optimize Your Campaigns For Conversion
With Holdout Experiments, you can analyze the behavior of treatment groups so you can fine-tune messaging strategy by choosing the right channels, experiments, control groups and variants to ensure your messages deliver the most value and are optimized for success.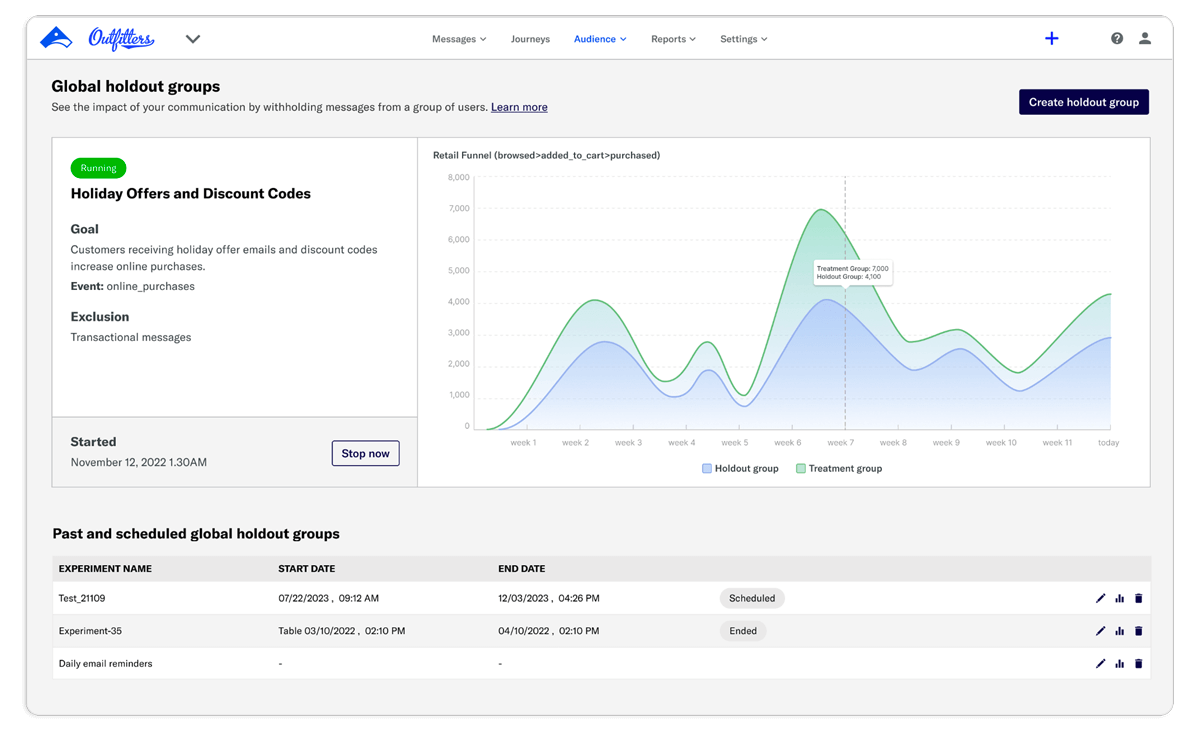 Define Goals to Drive Success
Set goals by creating custom or using predefined events so you can track how your messaging strategy impacts engagement and conversion metrics. Create and track up to 10 goals like app opens, first open, purchases and more to understand how your marketing efforts lead to goals being achieved.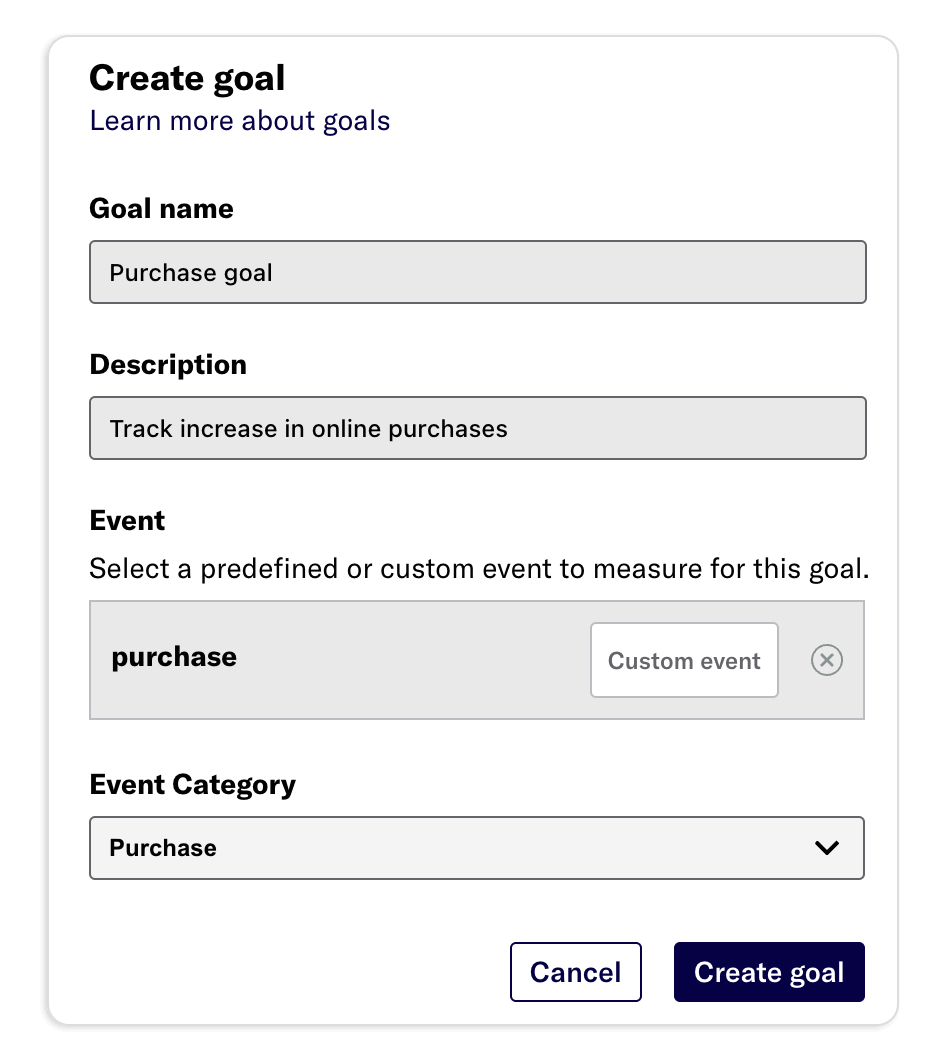 Track Goal Completion In Real-Time
Holdout experiment reports give you insights to guide you towards making the right decisions:
Which channels are most effective
How often actions are performed to achieve a goal
Number of channels that are achieving the goal over a defined time period