INSIDE THE APP
Push Notifications
Grow customer relationships and drive engagement back into your app, one game-changing push notification at a time
Ever since Airship delivered the first push notifications back in 2009, we've been the proven push notification partner for brands. Together, we create, automate and deliver highly relevant, game-changing push notification experiences that create massive value for enterprise companies and their customers at the speed of mobile.
Leverage The Push Notification Solution Built for Enterprise
Airship is the only App Experience Platform that can reliably deliver billions of push notifications in real-time from a centralized platform. That means you can easily set up coordinated multi-channel campaigns, and see all your customer engagement data in one place. We give brands the power to send push notifications that create value — and get results.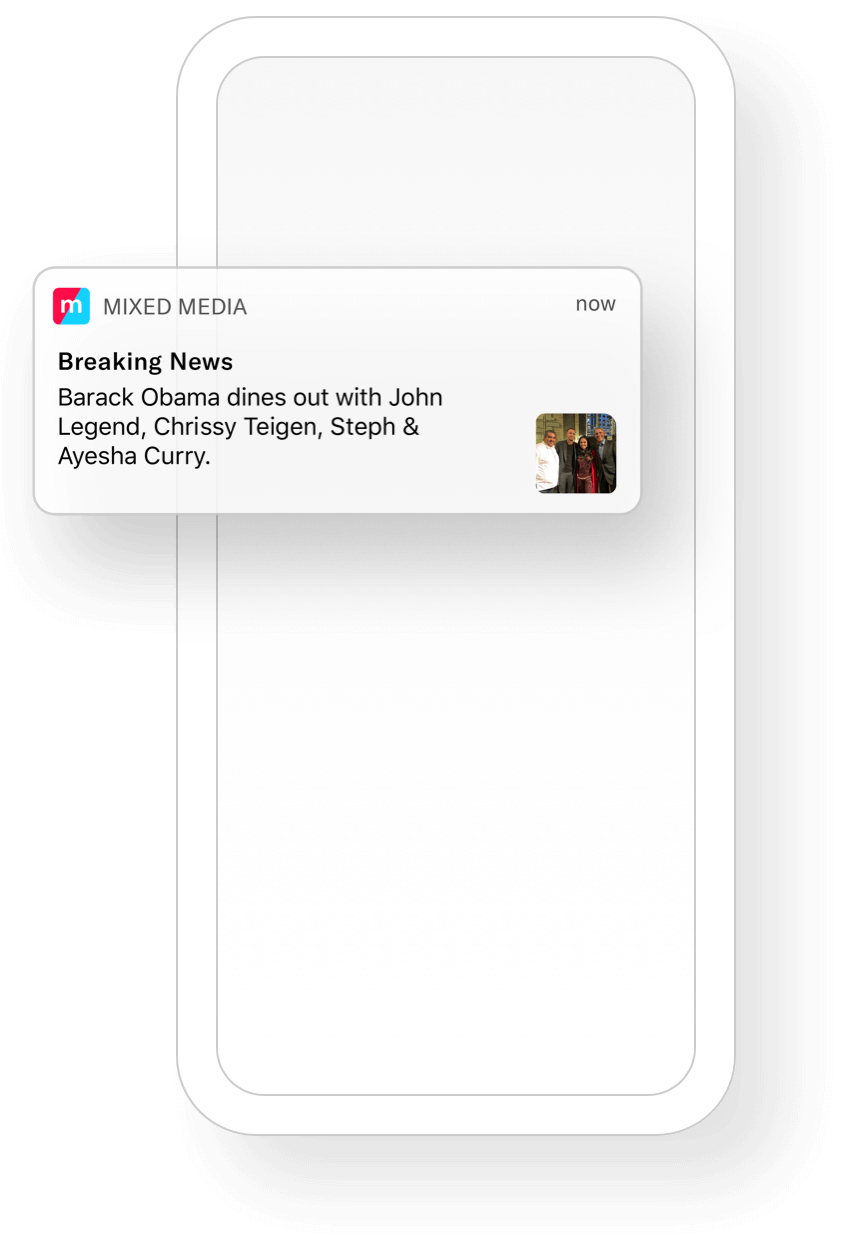 Push notifications give us speed and credibility. It's the fastest method to send content compared to other media channels. With Airship, we're able to deliver news faster than our competition and keep people coming back."
Send Incredibly Relevant Push Notifications at Every Lifecycle Stage
When a push notification delivers exactly what you need, exactly when you need it, it's magical, right? That's the feeling we're going for. Airship gives marketers the tools to build hyper-personalized messages — and create highly contextual experiences that build trust and loyalty — whether your customer is using your app for the first time, looking to make a repeat purchase, or needs a little nudge to remind them you're there to help.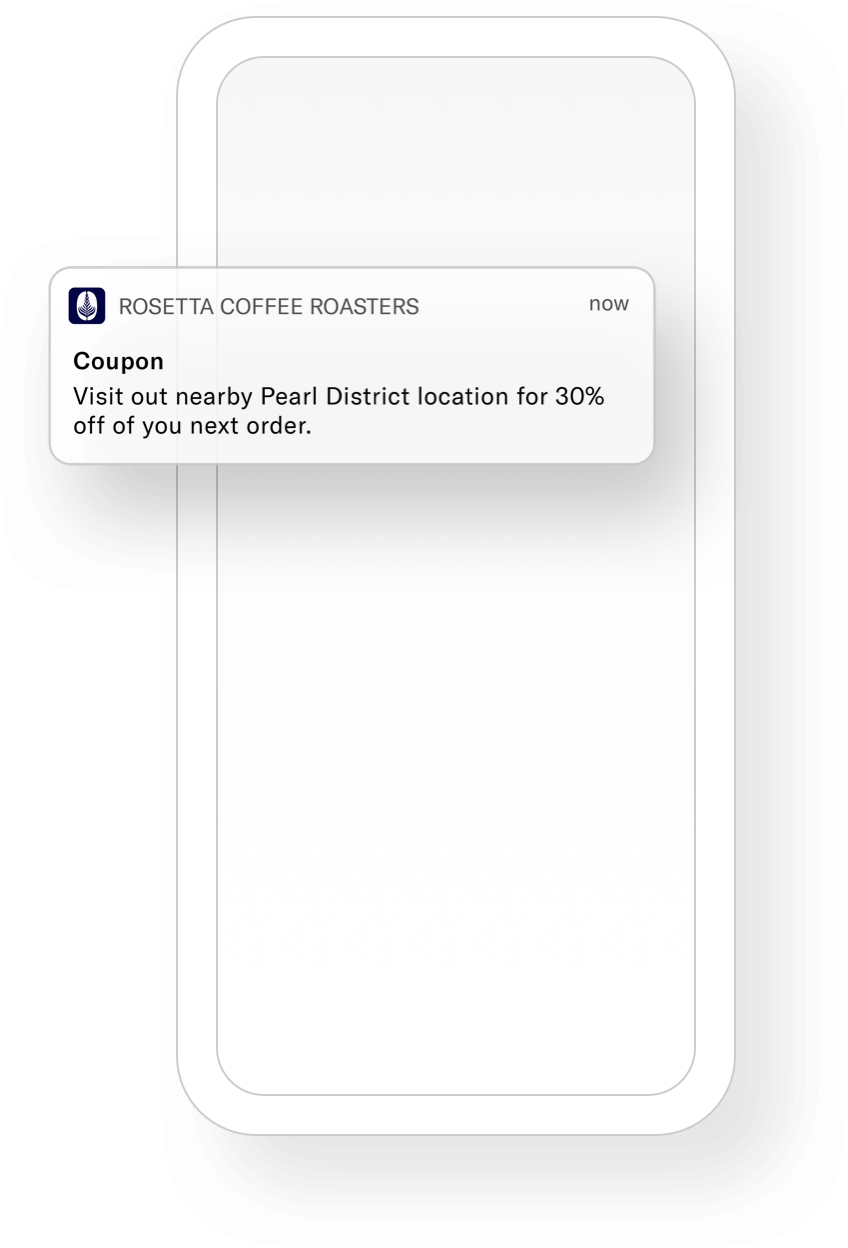 Make Push Notifications More Personal, Contextual — and Effective
Build, automate and deliver push notifications based on any customer attribute (name, location, loyalty status and more) or action (like making a purchase or hitting a new loyalty tier) pulling from data in any business system in your stack. Then use Predictive AI to fine-tune message delivery time to create messaging experiences your customers will love.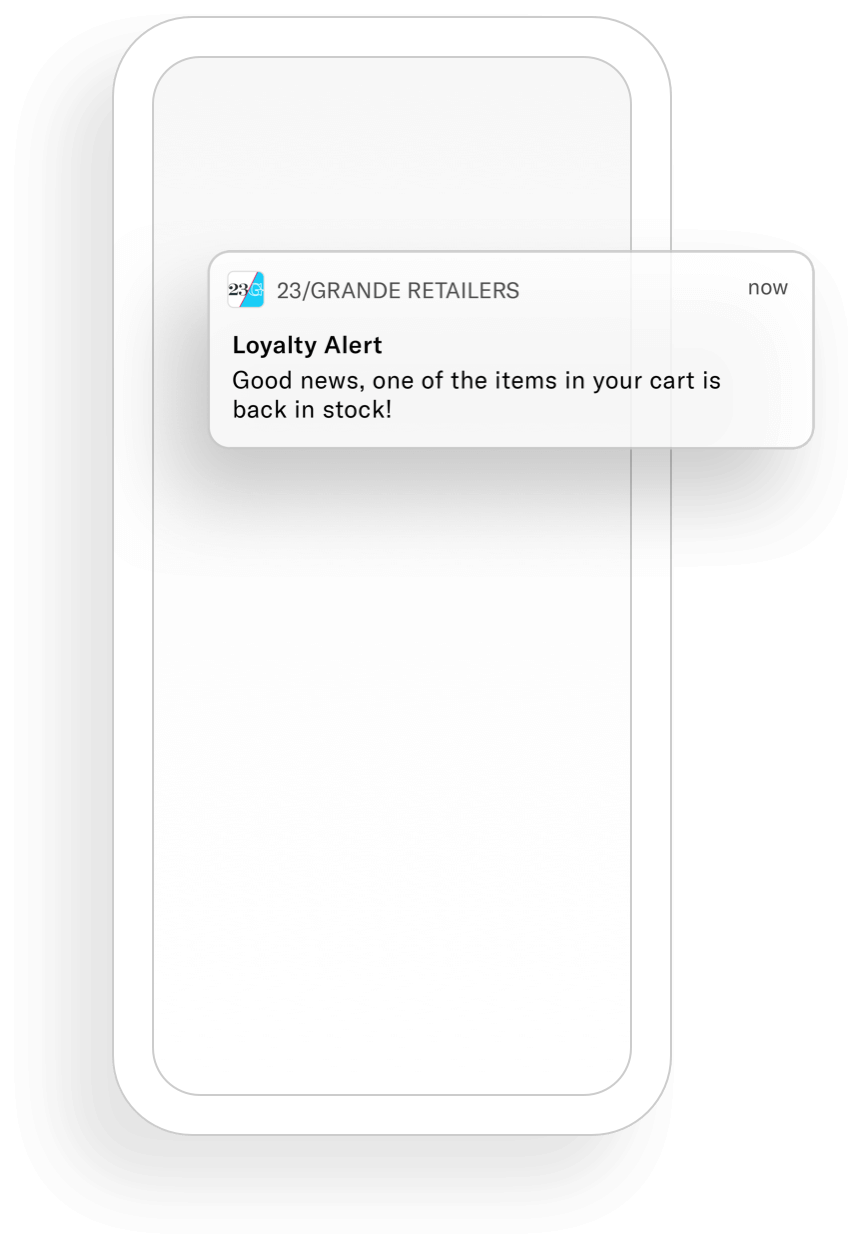 push notifications
Key Features
Localization
Automation
Speed / Boost
Deep Linking
Open Source SDK
Personalization
Segmentation
Rich Notifications
Interactive Notifications
API Integration
Give Your Push Notifications Superpowers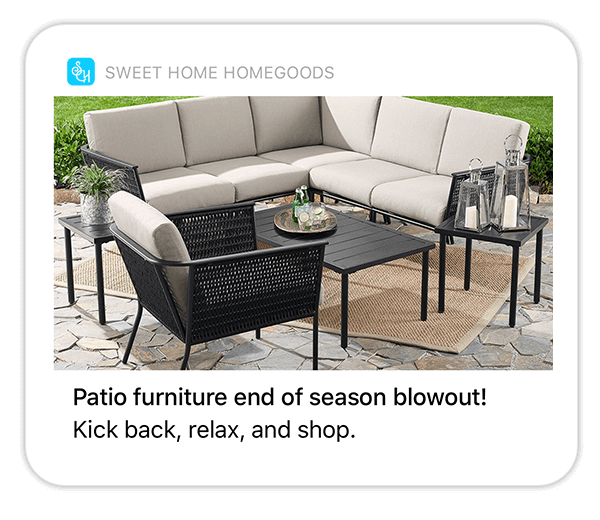 Rich Notifications
Show and tell with rich notifications that can feature images, movies and gifs. From pictures of products they left in their cart, to a trailer for a movie on their watchlist, the options for personalizing rich notifications are endless.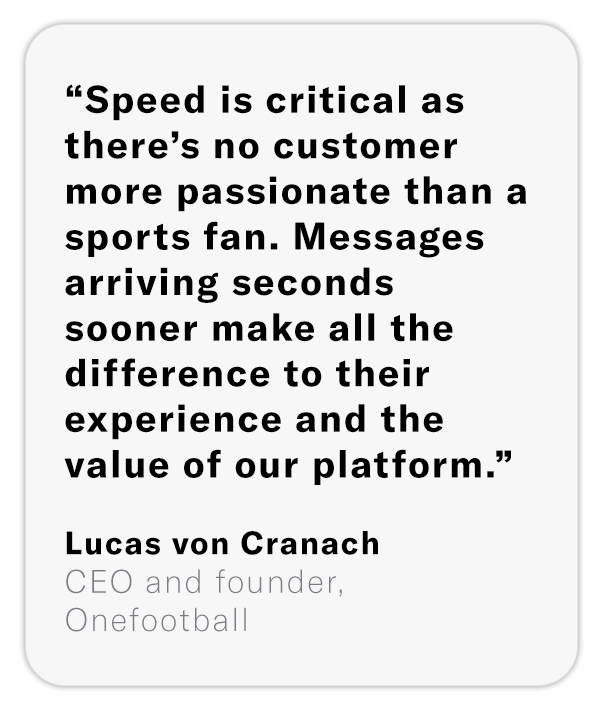 Boost
Need to get your headline or sports scores to customers faster than the competition? Boost is the solution you're looking for. Built to deliver incredible speed at massive scale, Boost can send to audiences of 10 million or more within a minute.
Related resources for Push Notifications
Your supercharged customer engagement strategy starts here
Push notifications are just one piece of Airship's powerful App Experience Platform, built to help enterprise brands create massive value at every lifecycle stage.
Get a free limited Airship account

Are you a developer looking to check out our SDK, or a business with fewer than 1,000 contacts?

Set up an Airship account today and you'll be on your way.