Every modern app has push notifications; every modern website should have web notifications. Especially since they do something no other martech tool can do: reach your customers with a direct message — whether they're actively using your web site or not
Accelerate Engagement and Inspire Return Visits to Your Site
A first or second-time visitor to your site might come and go without you ever having the chance to connect with them. Web notifications are a fantastic low-commitment, way for visitors to indicate they're interested in your brand — without contact details. It's a great way for you to begin learning what they care about, and moving them through the acquisition stage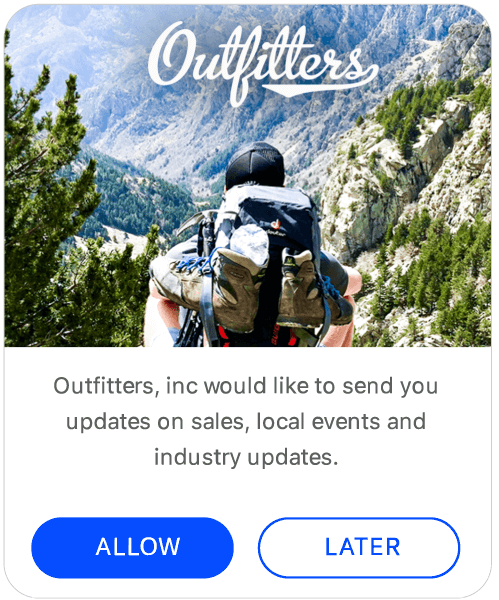 Make Web Notifications More Contextual, Personal — and High Performing
Whether it's breaking news or a reminder that a special offer is ending, create and automate web notifications your audience will be glad you sent. With automated workflows, segmentation, A/B testing, and incredible delivery speeds, you can use what you know about your customers and the actions they're taking — on any channel — to make your web notifications more useful and effective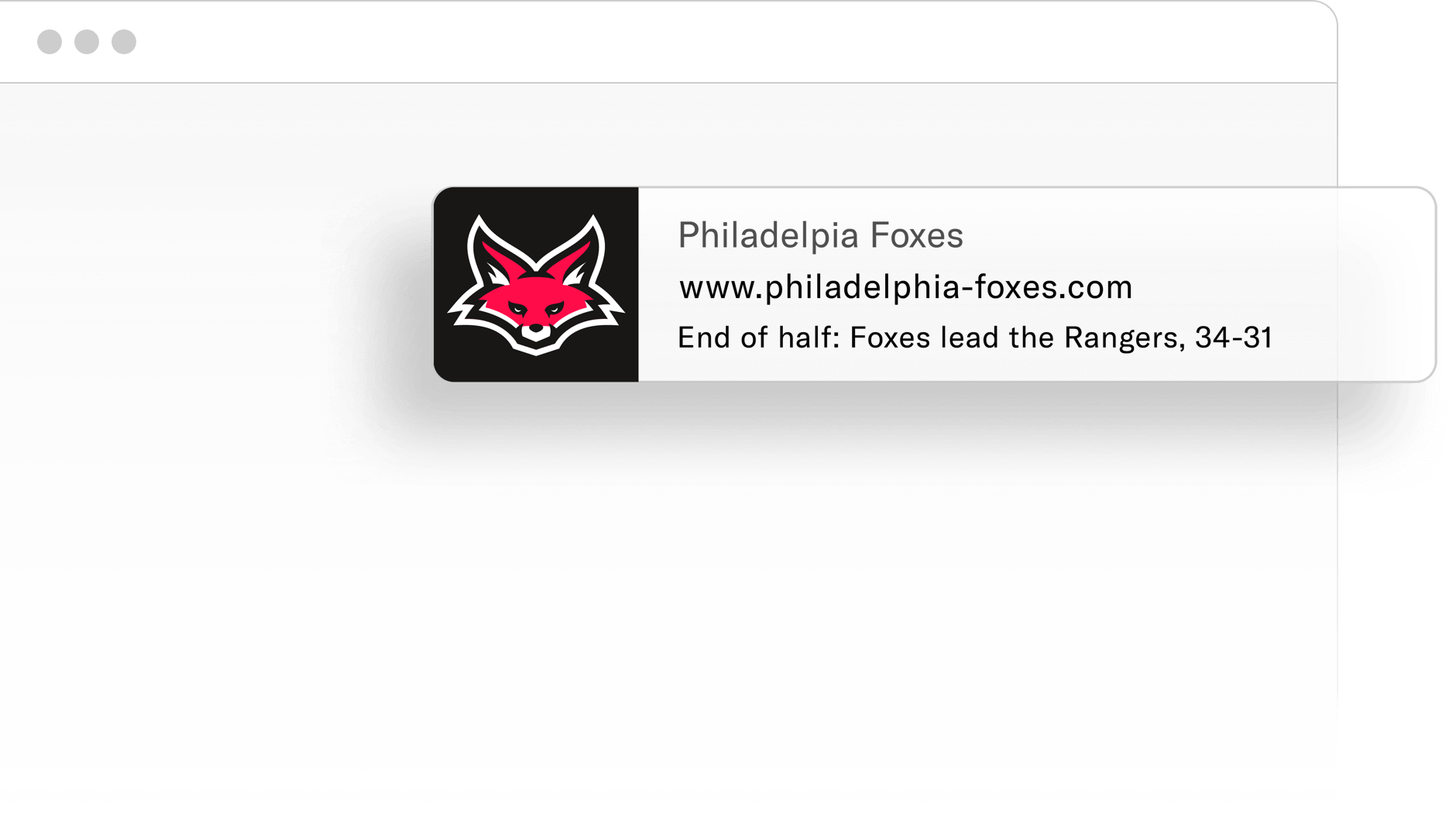 Simple and Valuable for Customers, Simple and Valuable for You
With a quick and easy opt-in, Airship's Web Notifications are a no-hassle channel for your audience. And getting up and running with web notifications is also easy for your team, with a massive upside. Whether it's a reminder about items like an abandoned cart, a special offer, or an update about a transaction they've completed, web notifications can help you and your customers hit key milestones during each lifecycle stage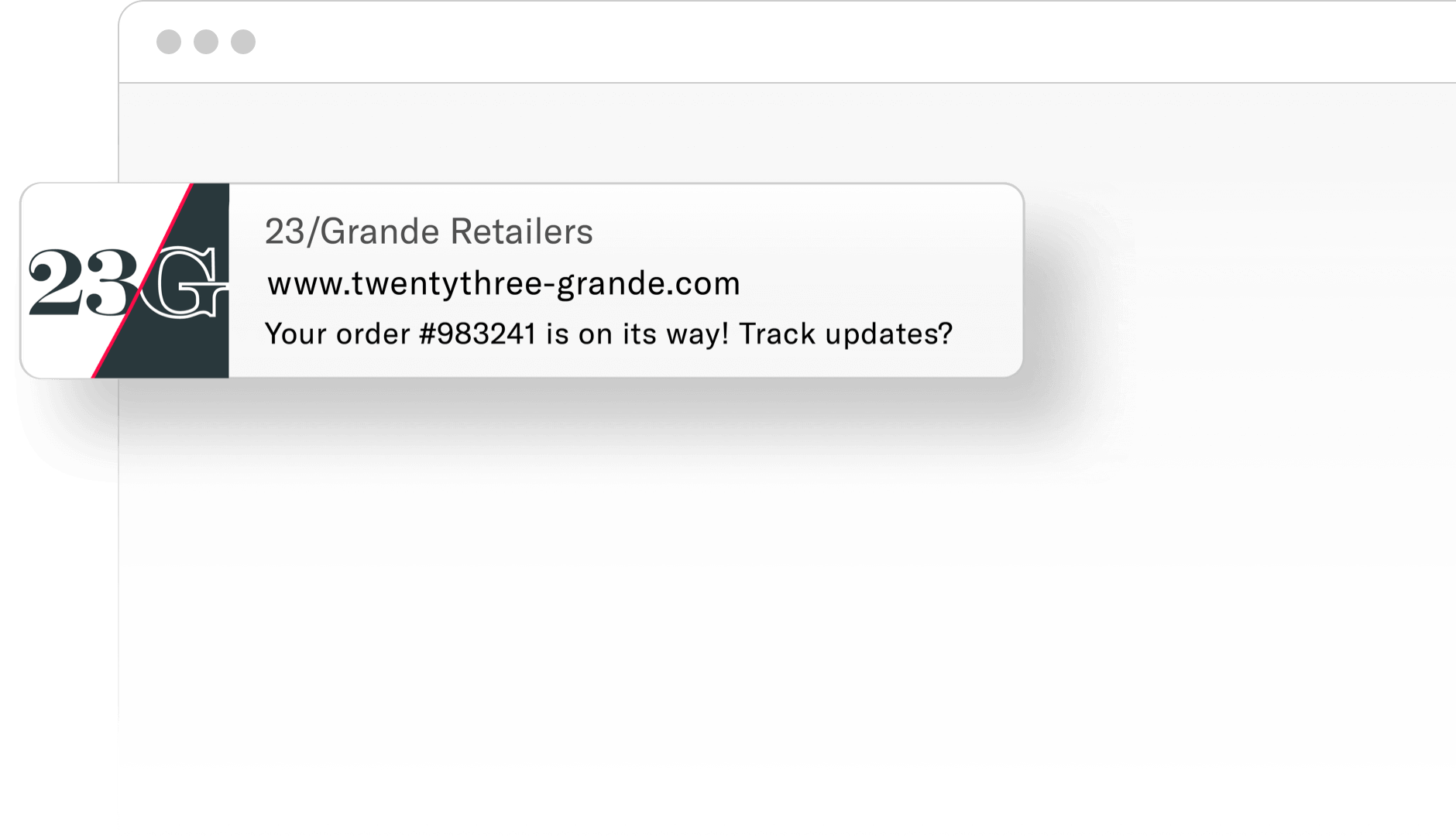 Web notifications
Key Features
Delivered on Desktop & Mobile
Real-Time
Automation
No form fill required
Multiple Browser Support
Deep Linking
Segmentation
Scheduled notifications
A/B Testing
Behavioral triggers
Event triggers
Leverage Web Notifications to Engage Customers at Key Lifecycle Marketing Moments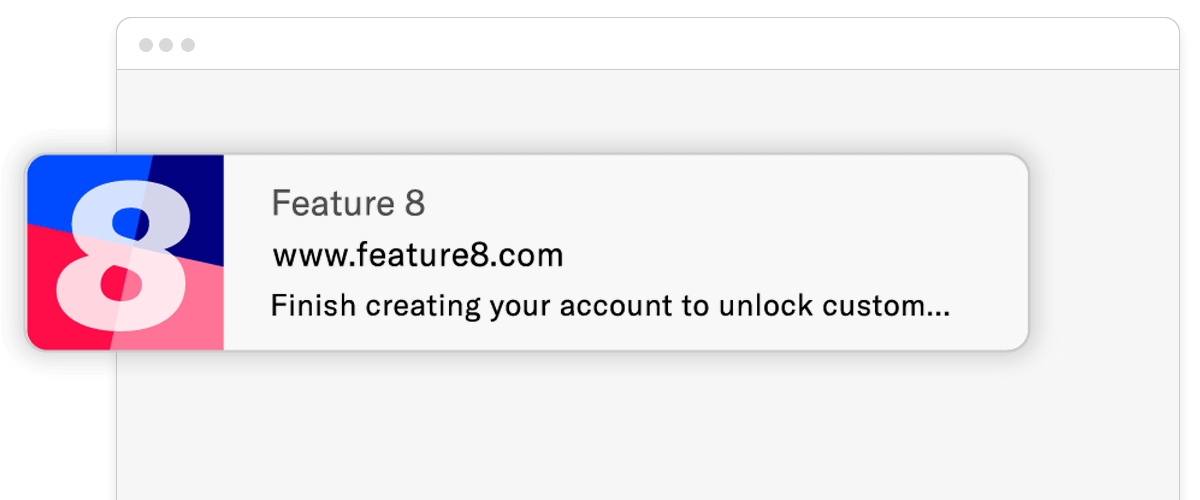 Drive Higher Completion Rates
Show site visitors the value of creating an account to increase the likelihood they'll share their information — it's a win/win.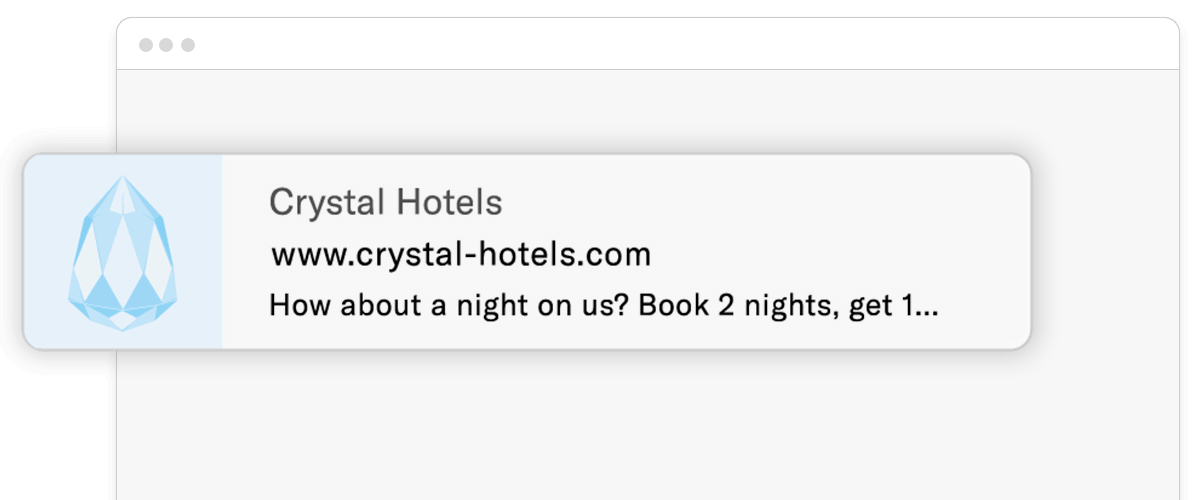 Increase Retention & Deepen Loyalty
Reward your most valuable customers by offering personalized offers to loyalty customers. Customize deals based on their user profile, loyalty status, favorited items, and more.
Related resources for Web Notifications
Ready to understand your customers and create deeper connections at key lifecycle moments in the customer journey?
Delivering valuable web notifications is just one way our App Experience Platform powers engagement, value and ROI