CUSTOMER JOURNEY OPTIMIZATION
Mobile Wallet
Expand your mobile footprint with a whole new channel
There's a lot to love about mobile wallet marketing. Your customers love having personalized, always-updated coupons, tickets, boarding passes, loyalty cards (and more) at their fingertips at the exact moment they need them. And brands love mobile wallet passes because they create a whole new channel for engaging customers on mobile — no app required.
Think Outside the App: Create Deeper Connections with Customers on Mobile
Send a link to download a wallet pass via email, SMS, or any other engagement channel in your stack. In just two taps, your customers download their pass, personalized with data from your CRM. And with our proprietary Adaptive Link™ technology, it's automatically configured for each customer's OS.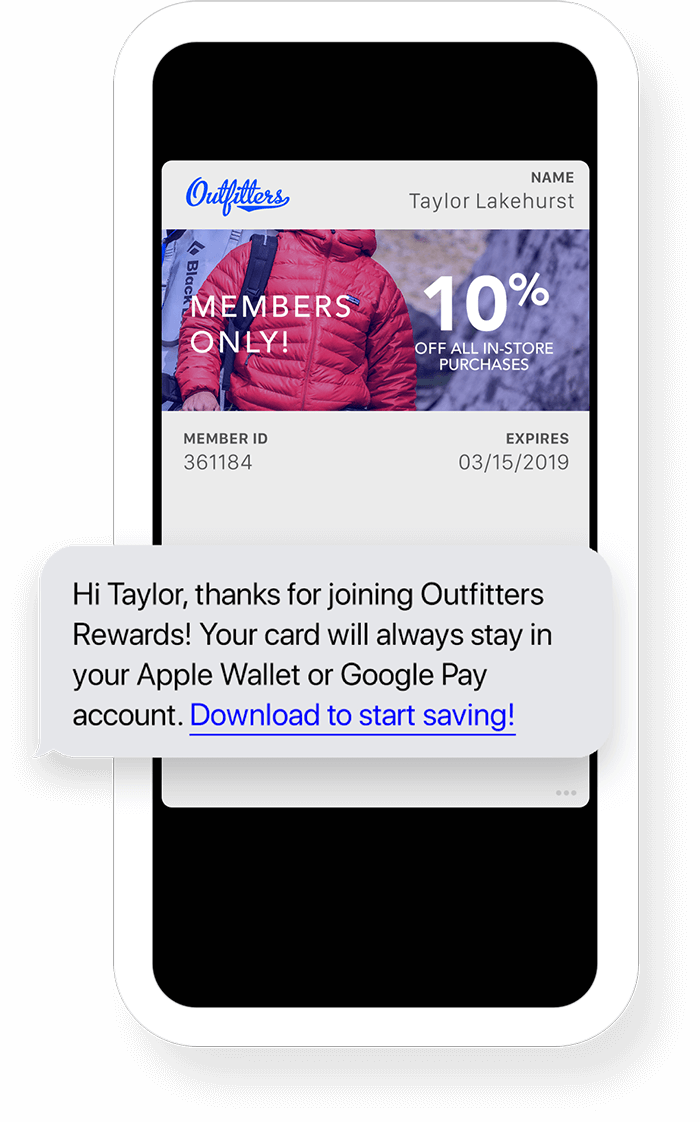 Mobile wallets give us another highly visible and convenient way to reach more customers with the personalized benefits of our exclusive loyalty program."
Update Passes (and Your Customers) in Real-Time — and in Context
Static tickets, loyalty cards, and coupons are so over. Mobile versions are always up to date — and always at your customers' fingertips. Use notifications sent straight from the pass or location triggers (or both) to prompt engagement with the pass at exactly the most relevant moment: A coupon the day before it expires; a loyalty card update when your status changes, or a ticket before an event starts.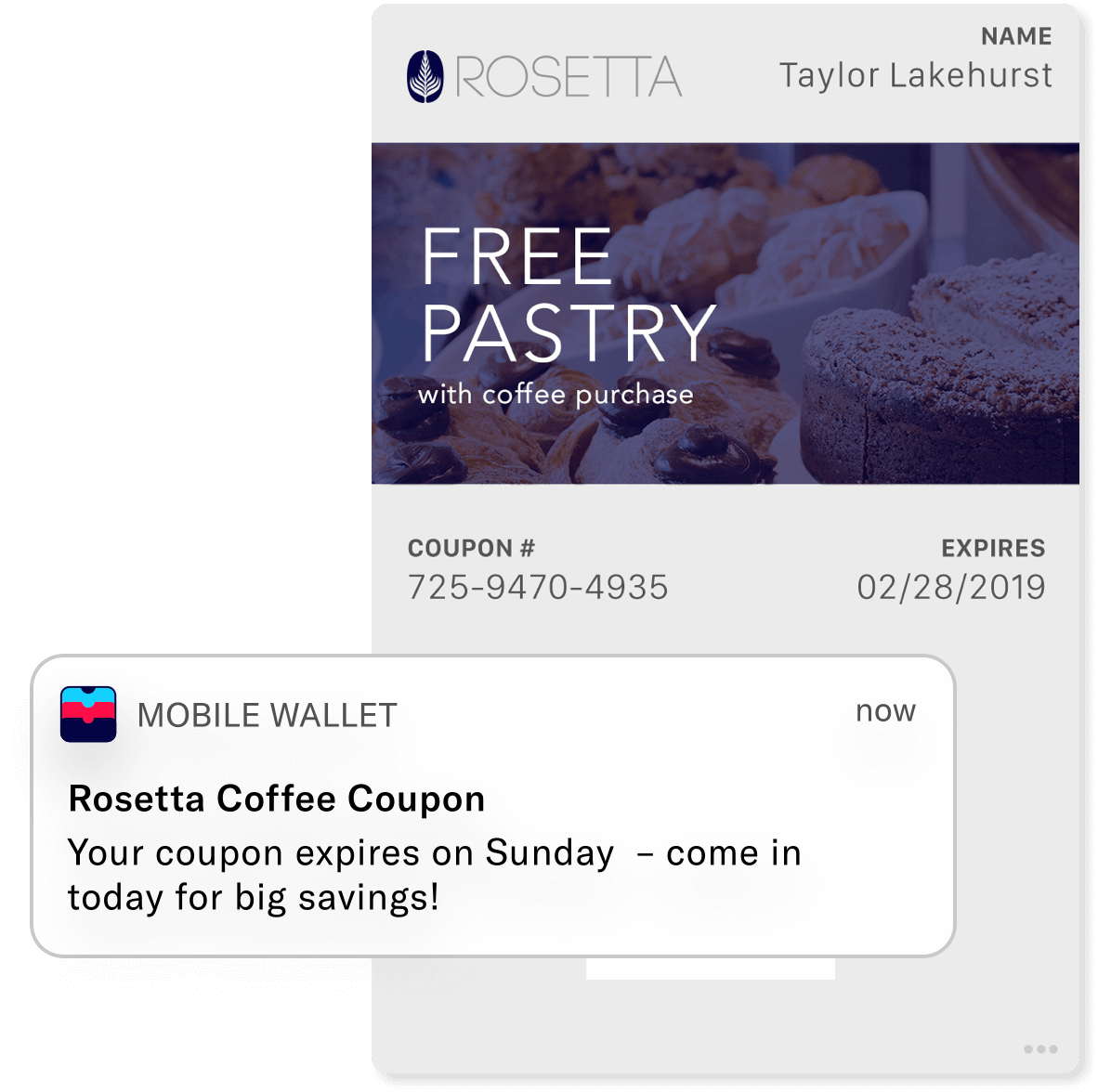 Create Magical Customer Experiences at Each Stage of the Customer Lifecycle
No one loves digging in a wallet for a coupon, or frantically searching their phone for their boarding pass or event ticket while the line grows behind them. Making those moments easy not only earns you your customers' undying gratitude — it creates a delightful customer experience that builds trust and loyalty.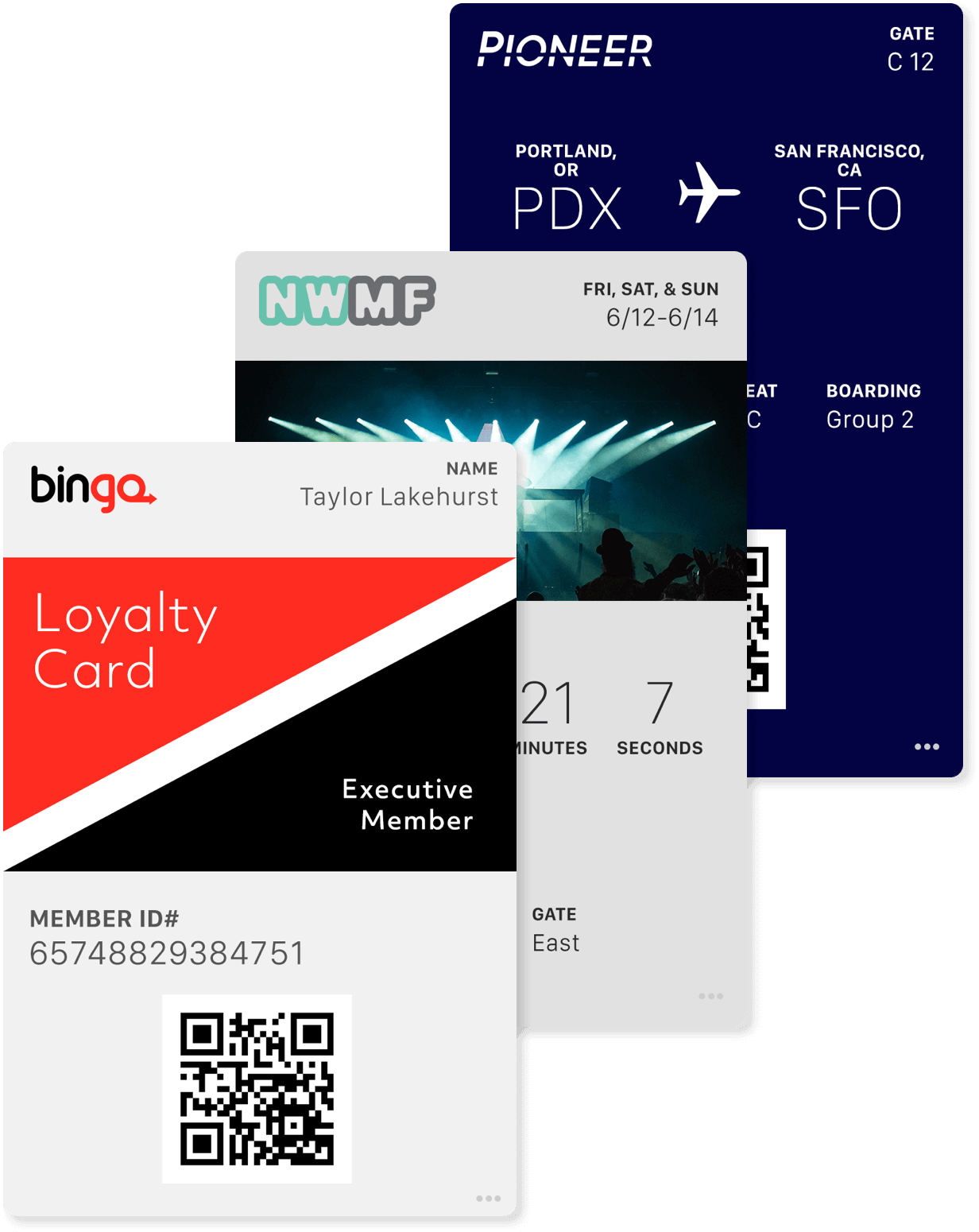 Mobile Wallet
Key Features
Segmentation and Tagging

Single Interface for Multiple Mobile Platforms

Notifications From Pass

Custom Data Fields
Trigger Notifications From Location

Real-Time Content Updates

Distribution From Any Channel

Single URL with Adaptive Links
Create Mobile Wallet Passes Customers Love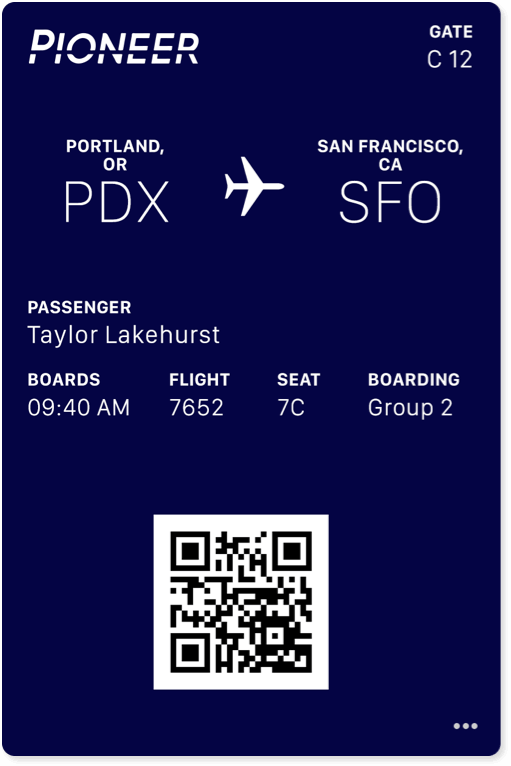 Boarding Passes
Create a seamless day of travel experience — no wifi required — by transforming boarding passes into an always-up-to-date source of real-time flight information, right on your guest's boarding pass.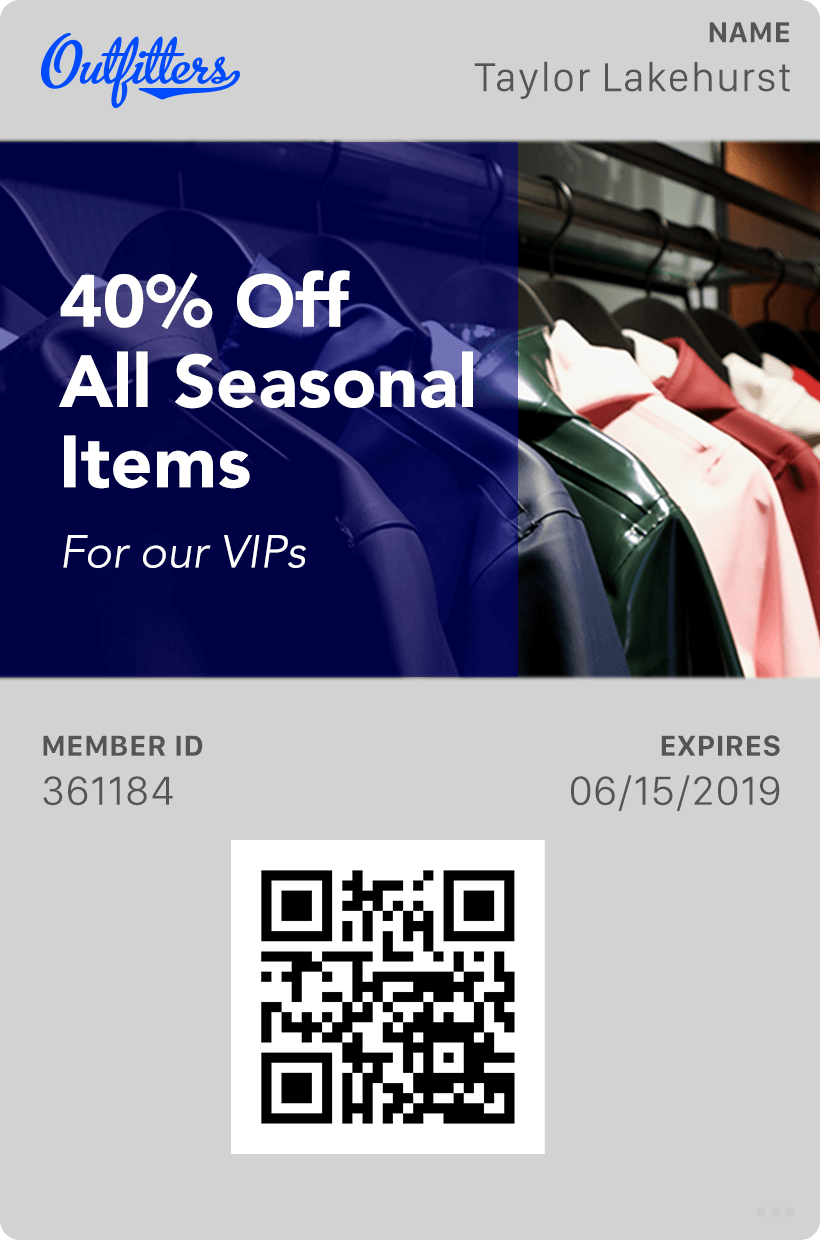 Loyalty Cards
Take your loyalty program mobile. Use mobile wallet to get customers signed up for your loyalty program in seconds with no forms to fill. Once they have their mobile wallet loyalty card, send them real-time updates on their points status — even send them special offers and notifications — right from their wallet card.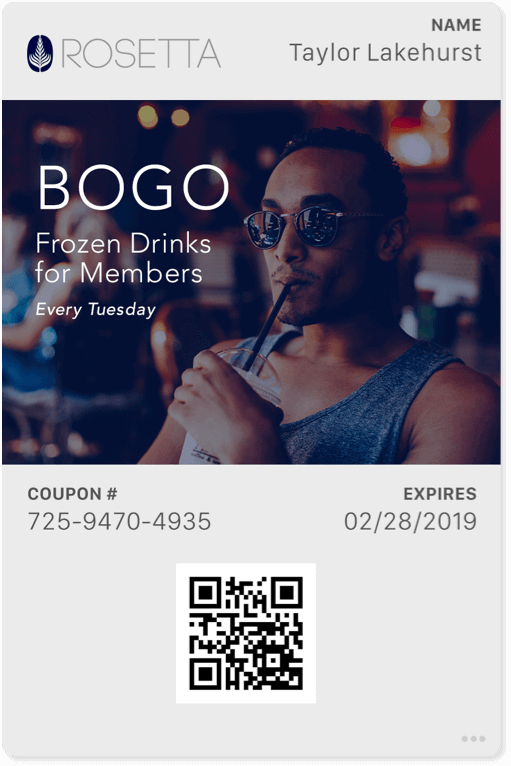 Coupons
Give customers an infinitely-updateable, personalized mobile wallet coupon. Update offers based on your customer's unique profile and purchase history — and send notifications sent right from the wallet pass to boost redemption rates and keep them engaged at exactly the right moment: at point of sale or when they trigger a geofence around your store.
Your supercharged customer engagement strategy starts here
Mobile wallet marketing is just one capability of Airship's powerful App Experience Platform (AXP), which is built to help enterprise brands create massive value at every lifecycle stage