INSIDE THE APP
Live Activities and Live Updates
Now brands have a new way to serve customers with dynamically updated information from the app on arguably the most valuable digital real estate of all — the lock screen.
Since our founding, Airship has been at the forefront of supporting our clients on mobile. More than a decade ago, Airship powered the world's first commercial push notification. We were the first to support iOS Live Activities. Now, we've innovated Airship Live Updates for Android to offer a consistent, scalable live experience across both platforms.
Understanding Live Activities and Live Updates
The lock screen is arguably the world's most valuable digital real estate. And it just became more valuable for your brand and your customers on any platform. Now, rather than customers receiving multiple notifications from the same app for things like updates on scores, food delivery orders or day of travel changes, Live Activities and Live Updates ensure your customers never miss critical information at critical moments — even when they're not in your app.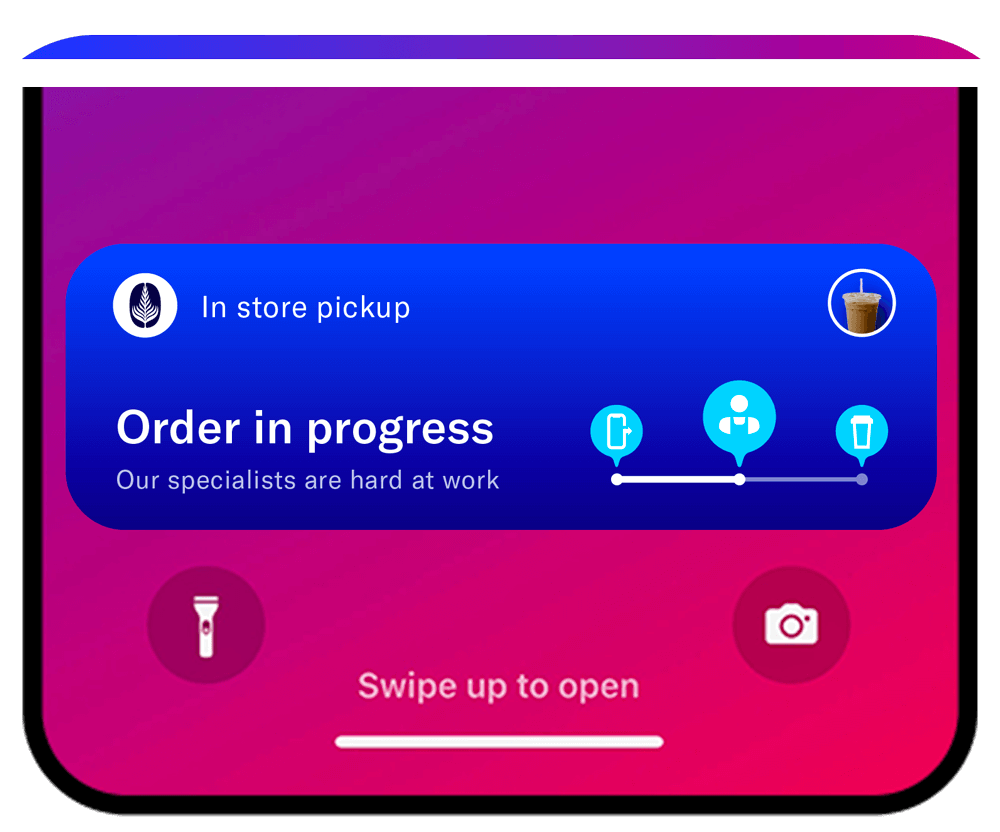 Keep Customers Current Without Them Ever Needing To Unlock Their Phone
Live Activities display real-time content from your app on the lock screen allowing brands to engage with customers for hours at a time in the most glanceable, effortless way possible. Additionally, iPhone 14 Pro models utilize Live Activities with the Always-On Display, and in the Dynamic Island when the phone is unlocked.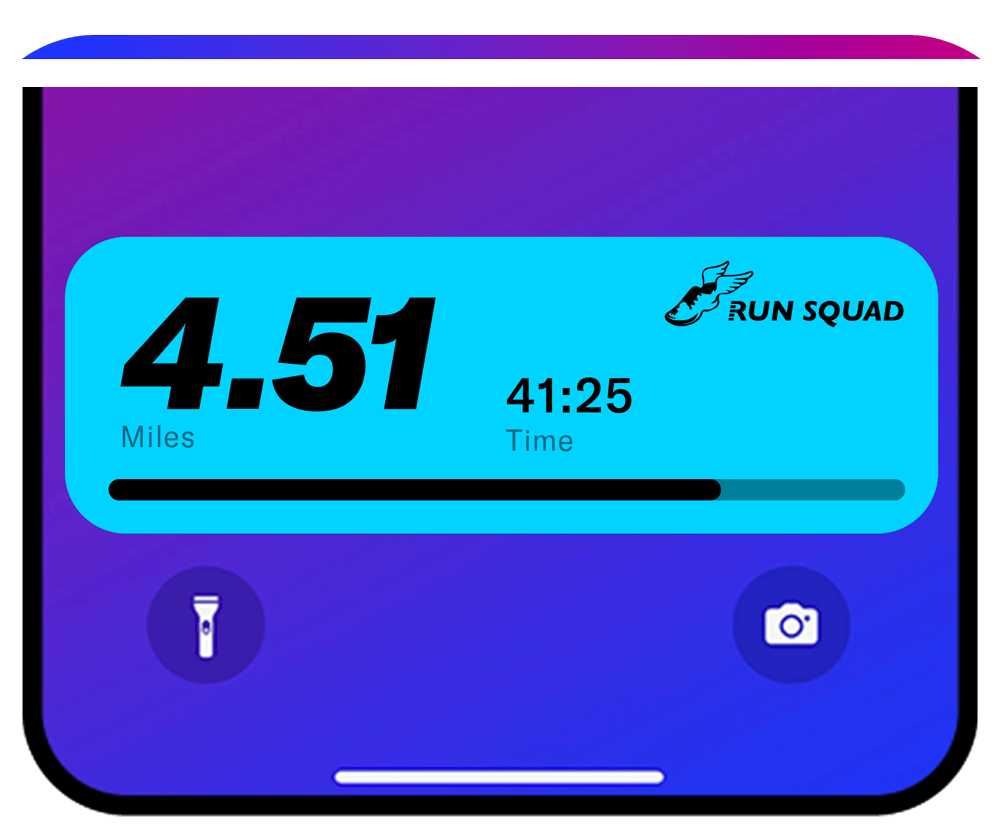 Leave No Customer Behind with Live Updates
Airship is the first and only solution to deliver comparable live experiences on Android with Live Updates ensuring consistency, no matter the platform your customers prefer. Deliver Live Updates for as long as needed — no time limits.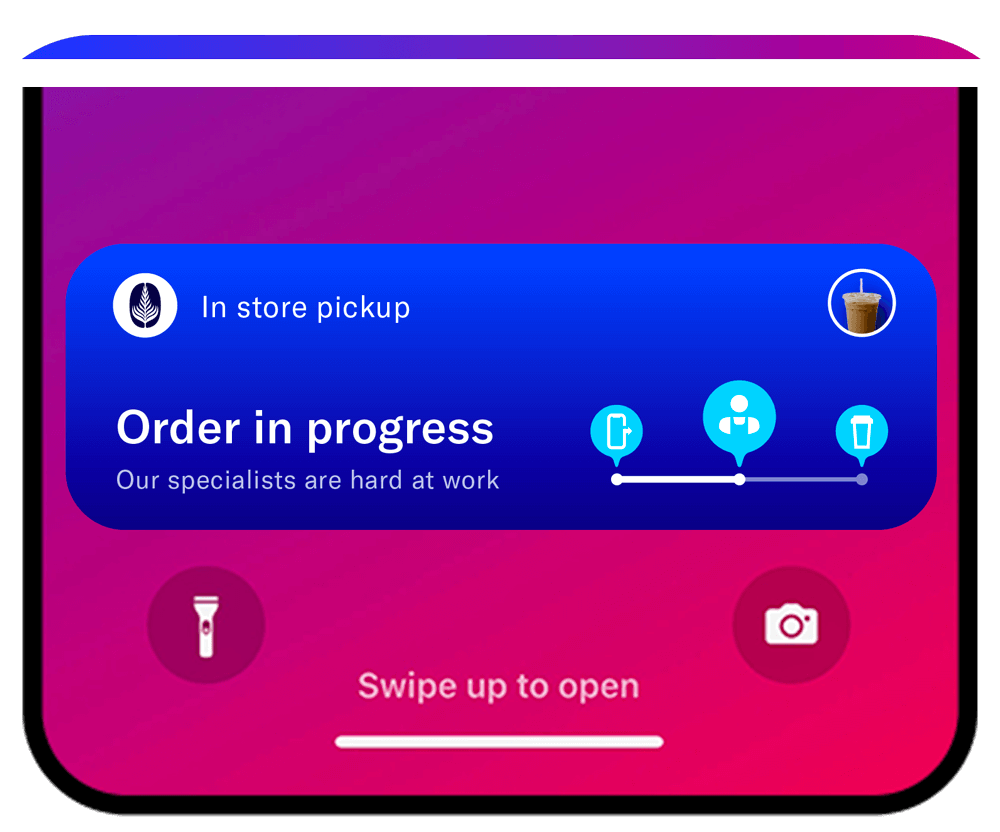 With Airship's help, FotMob is among the first on the pitch to provide a compelling Live Activities experience with lightning fast updates that make it even easier for customers to follow the games that matter to them."
How do brands use Live Activities and Live Updates?
There are many ways. Here are a few to spark your imagination:

Day-of-Travel – itinerary updates, flight updates
Sports– game summaries, player stats, real-time scores
Fitness – health and stats during your walk, run, etc.
News – breaking and developing stories, projections and opinion polls, election results
Retail – click-and-collect or curbside pickup in progress
Deliveries – order updates and delivery status
Food Service/QSR – order preparation alerts
Entertainment – in arena/venue order status updates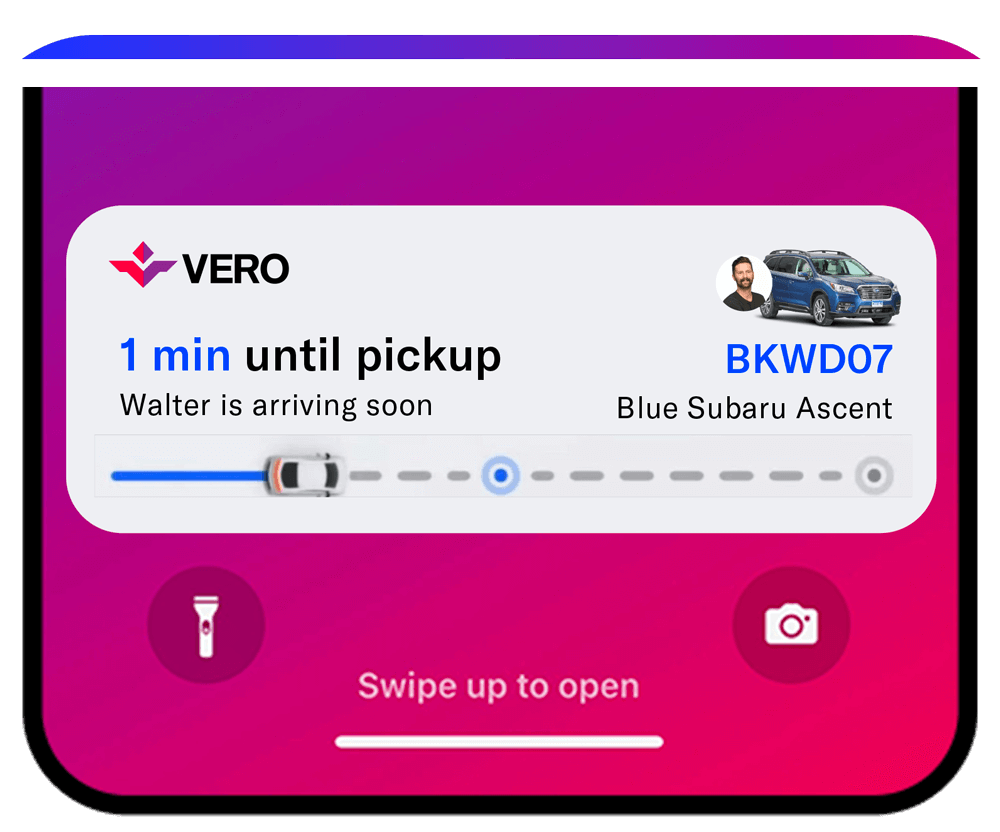 How does Airship help with Live Activities and Live Updates?
With the speed of mobile always top of mind, Airship makes Live Activities and Live Updates easy to manage and update, providing brands yet another great way to engage with customers in the most glanceable, effortless way possible. Airship manages the complexity of Live Activities and Live Updates token management so your team can focus on creating compelling, in-the-moment customer experiences on the lock screen and everywhere else. We utilize our existing push API to make it as easy as possible for you to update valuable content, such as sports scores, flight updates and order status.

Learn how Airship and Fotmob launched Live Activities on Day One.