APP EXPERIENCE PLATFORM
Performance Analytics
Spot growth opportunities fast & optimize each customer interaction with data-driven insights. Our integrated performance analytics solution gives you a full picture of how, when, where and why your customers are connecting with your brand — so you can spot growth opportunities faster, and infuse data-driven insights in every customer interaction.
Deep Insights Delivered
Answer any question — from simple to complex — with our enterprise-grade performance analytics solution. Create custom reports that reveal your unique KPIs for each stage of the customer journey, and set up dashboards, queries and filters that help you understand what's working — and what's not — so you can meet and beat your customer engagement goals.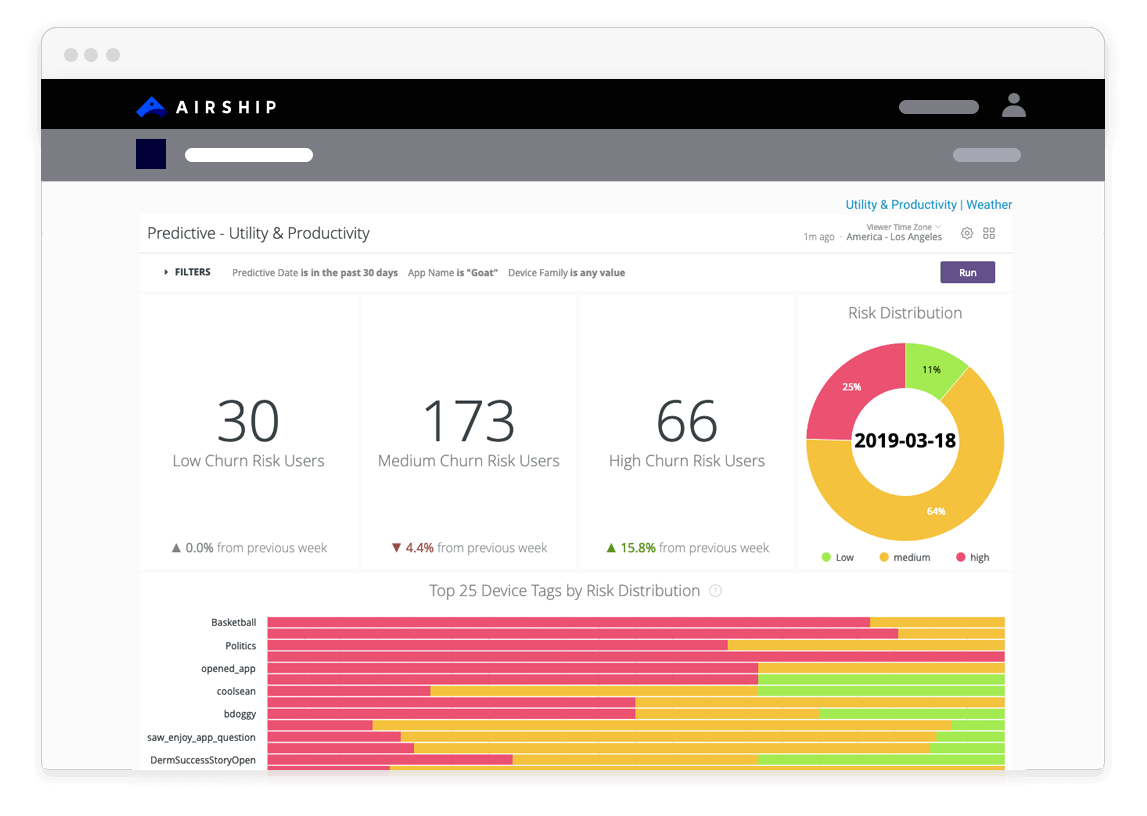 Course Correct Quickly
Are your monthly active users trending up or down? When are users dropping out of the funnel — and what strategies might bring them back? Our reports are streamlined so it's easy to see the data you care about most — and move quickly to maximize what's working.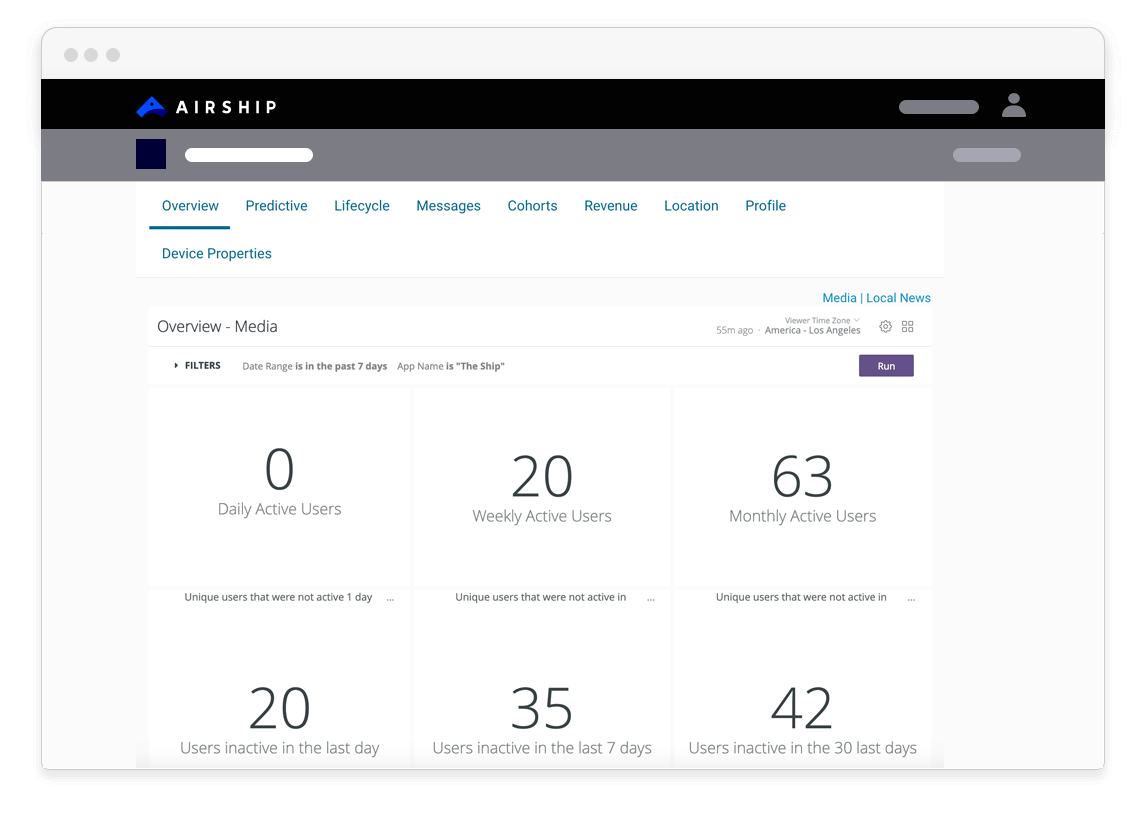 Maximize Multi-Channel Engagement
With the right data at your fingertips, you can really tune in to what your customers want and need. You can also spot your best-performing campaigns and messages so you can continually optimize your engagement. That adds up to smarter, more relevant, more effective strategies your customers — and your bottom line — will appreciate.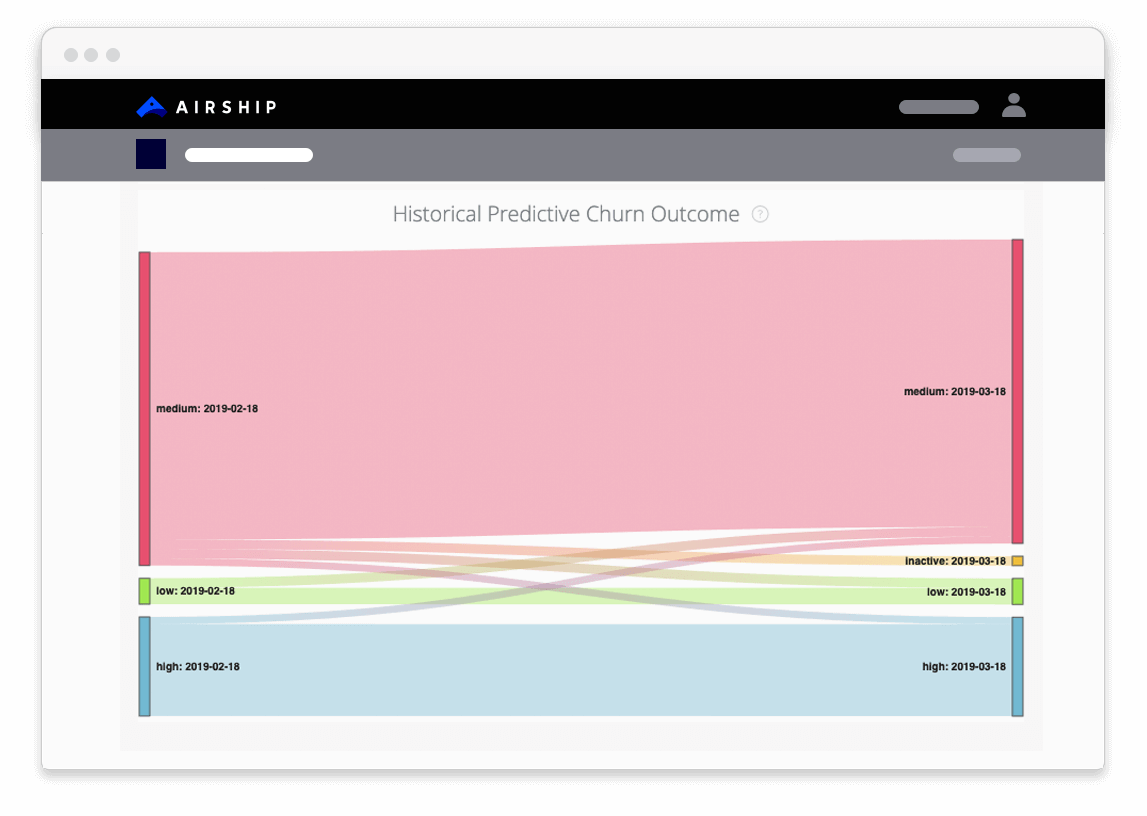 See Everything in One Place
Airship's Reporting Hub unifies real-time insights from all active experiments, as well as customer, channel and campaign data, all in one place. Use the App Health Reporting dashboard to track mobile app KPIs across the app lifecycle so you can quickly and easily gain insights into your app performance.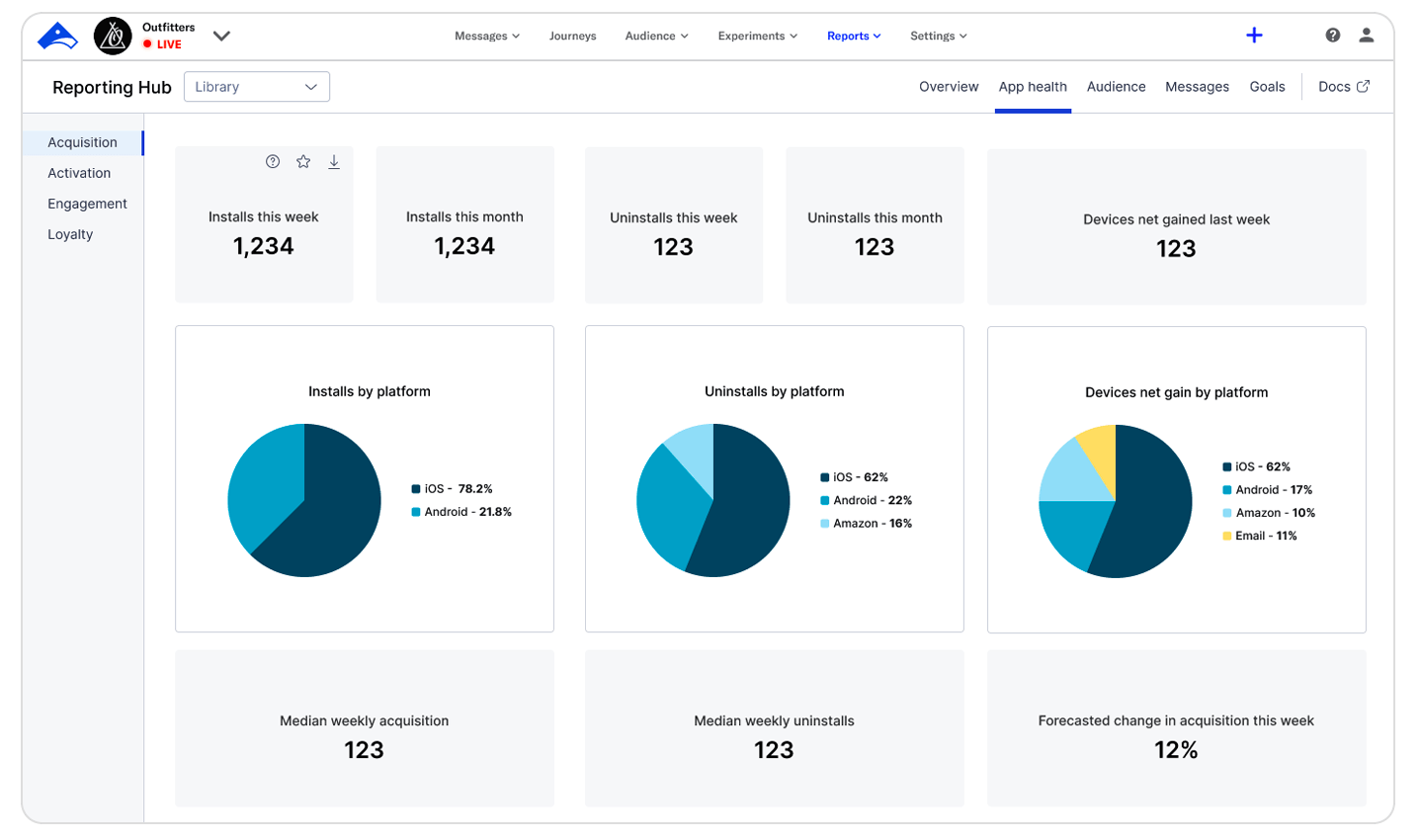 Performance Analytics
Key Features
75+ Pre-Built Reports
Custom Dashboards and Reports
Customer-Level Behavior Data
Cross-Channel Reporting
Direct and Indirect App Open Measurements
Scheduled Reports