Inside the app
Boost User Engagement with Airship Stories
Create deep engagement with interactive, immersive stories that capture your audience's attention and drive customers to complete specific goals.
Unleash the power of Airship Stories to deliver immersive, rich content within your app, fostering deeper connections with your users and driving high-value actions. Create any number of Scenes and have them automatically progress to bring familiar social media-style experiences to your app.
Easily Create & Manage Stories
Craft captivating Stories with Airship's native no-code editor, enabling you to quickly design, publish and manage in-app experiences that align with your brand and help you achieve your marketing goals.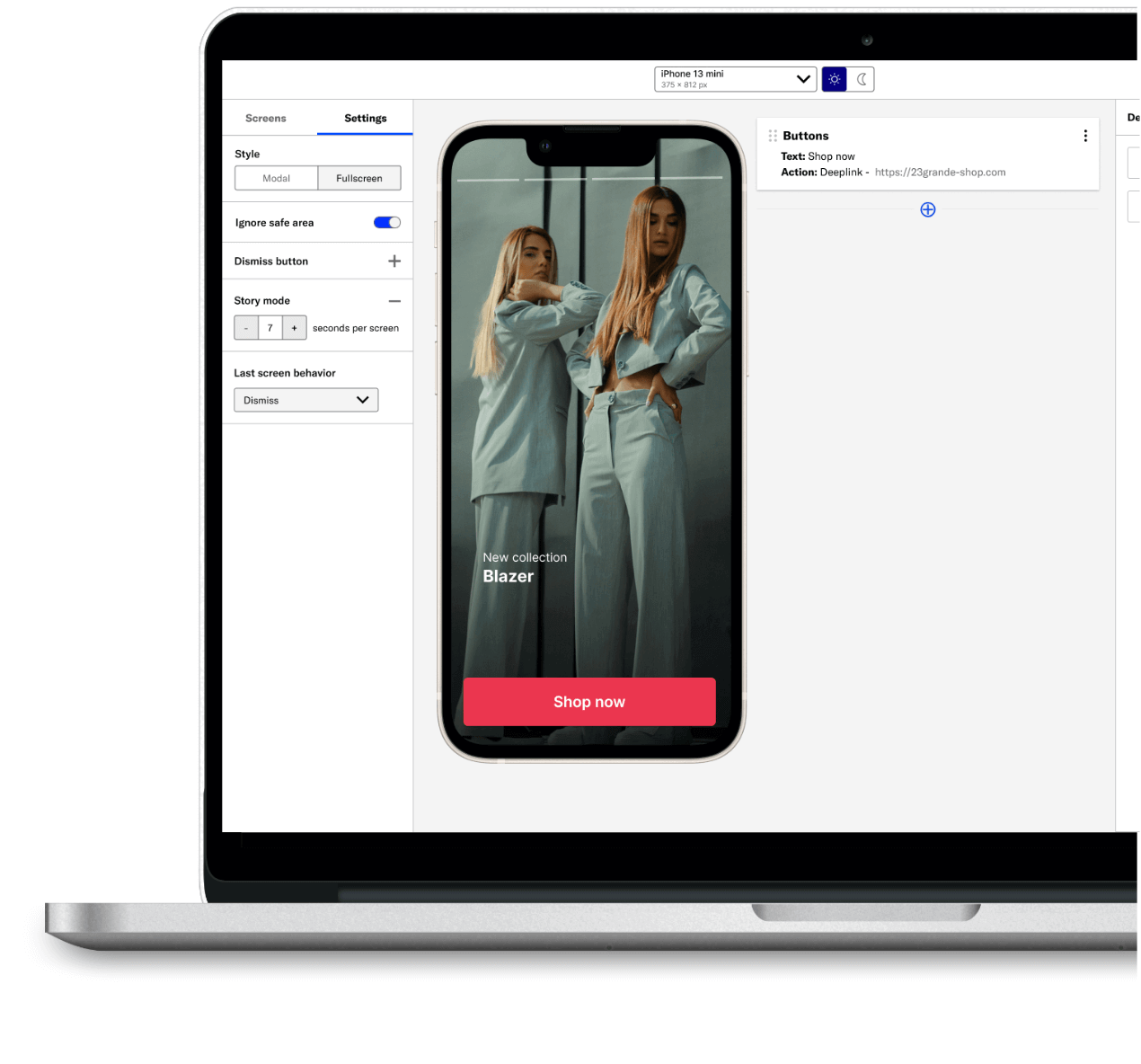 Drive Engagement with Interactive Content
Boost user interaction by incorporating interactive elements — such as GIFs and calls to action — within your Stories, fostering a two-way conversation with your customers.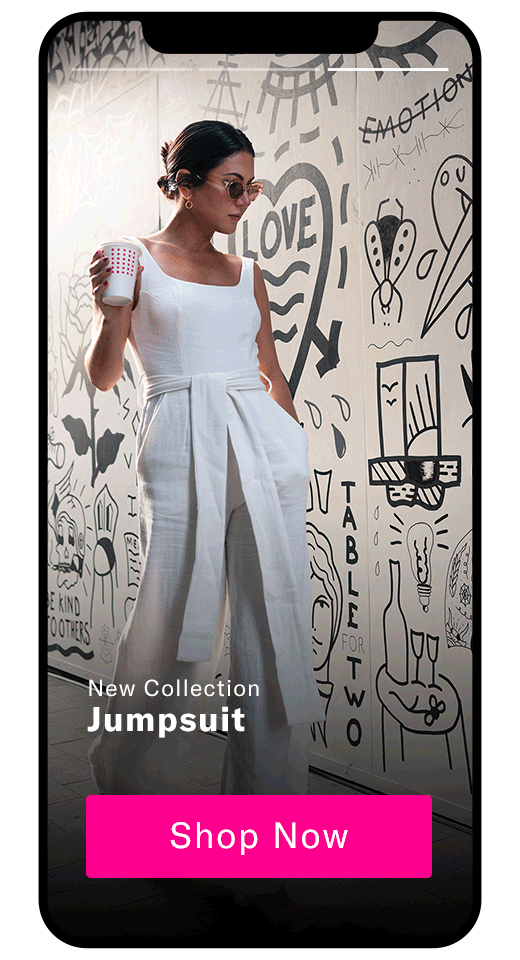 Tailor & Target Stories
Deliver personalized Stories to the right users at the right time with powerful segmentation and targeting capabilities. Tailor content to individual preferences, behaviors and demographics, ensuring a more relevant and engaging experience for your users.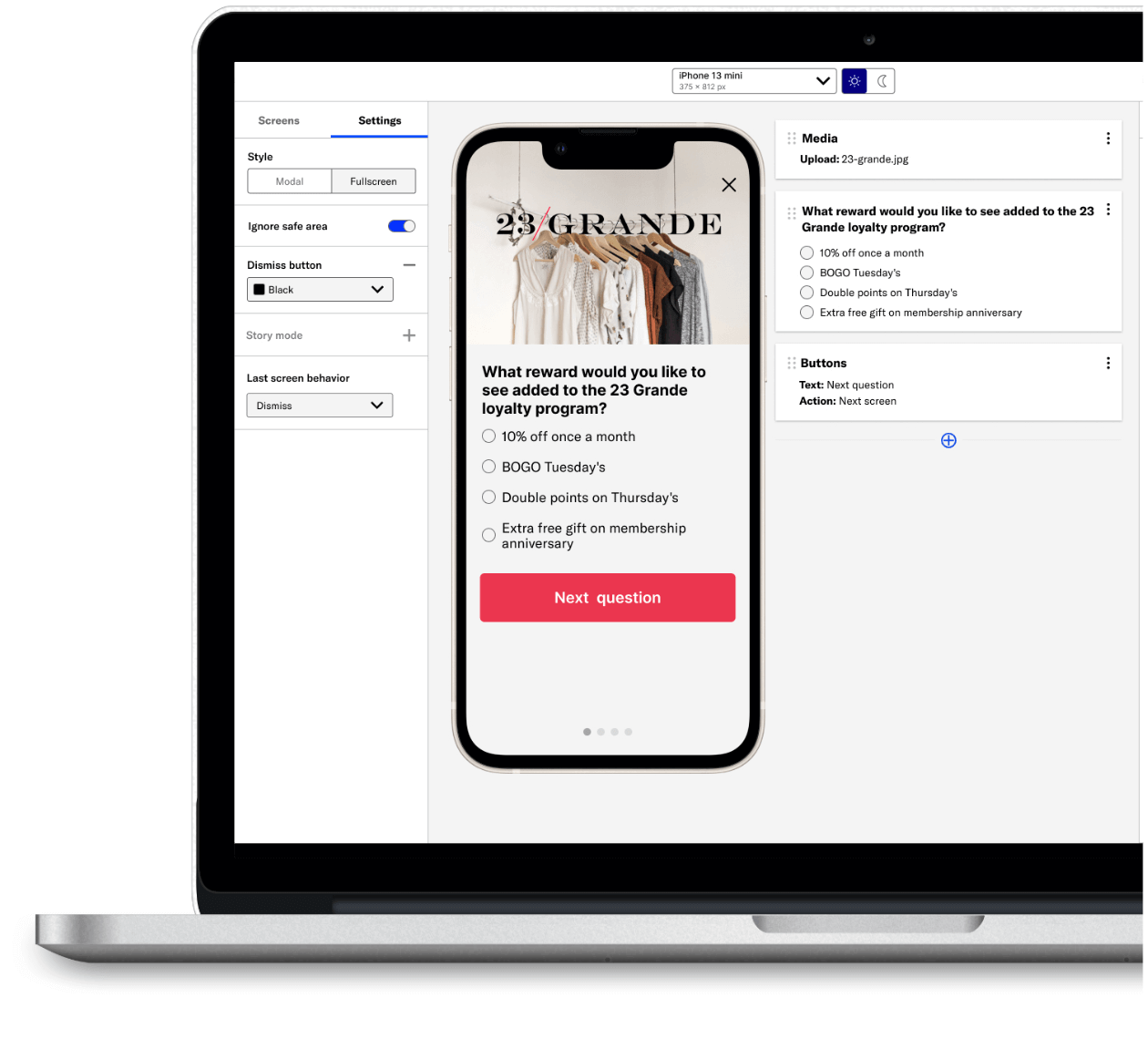 Analyze & Optimize Story Performance
Utilize in-depth analytics to track user engagement and Story performance. Obtain valuable insights to optimize user experiences, inform future content strategies and maximize ROI of your in-app marketing efforts.