eBook
9 Powerful Strategies to Build, Grow and Retain Your Audience with Airship Journeys
If the form doesn't render correctly, kindly disable the ad blocker on your browser and refresh the page.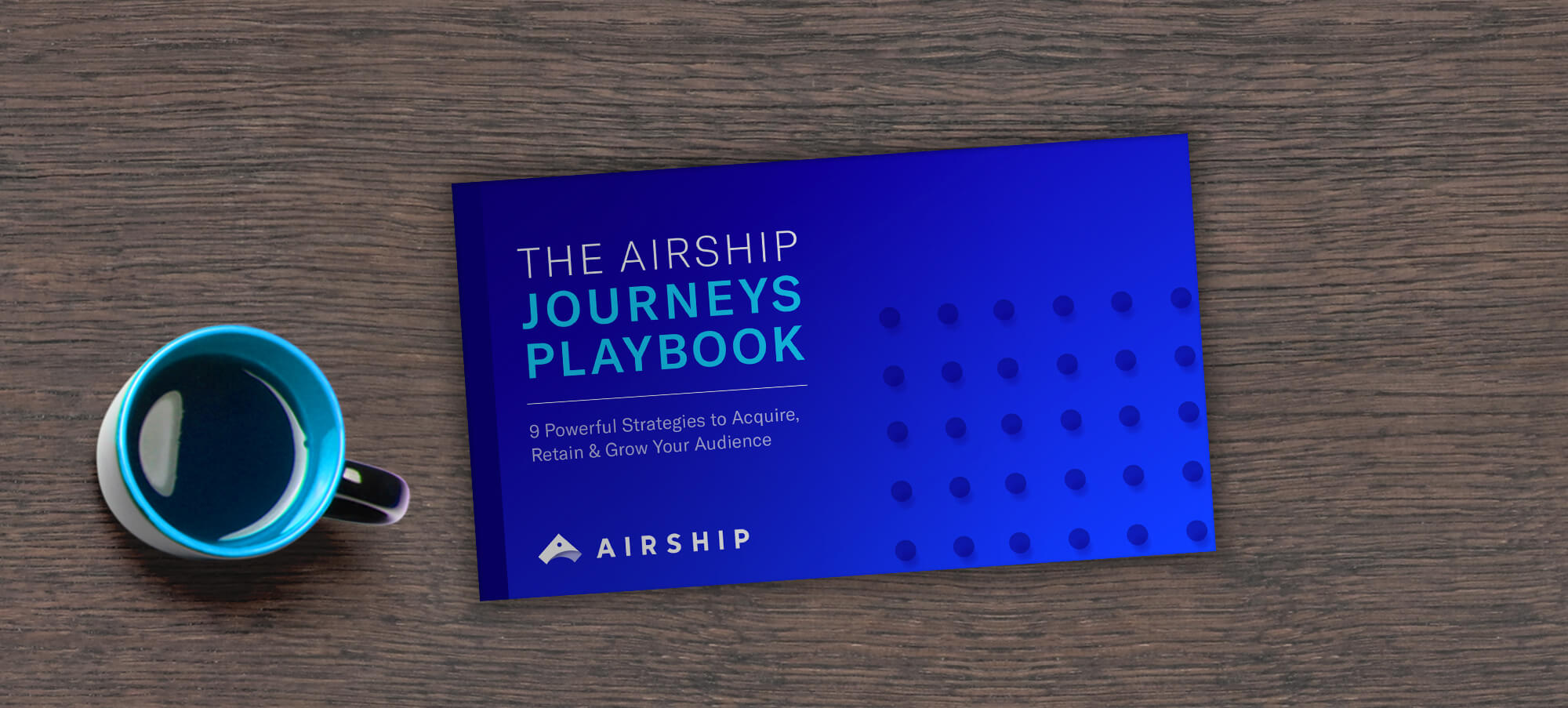 Today's mobile consumers expect instant, on-demand engagement whenever and wherever they want it. But orchestrating seamless CX across multiple channels isn't easy. It takes the right technology and a keen understanding of your customers' needs at every stage of the customer lifecycle. Our next-generation solution, Airship Journeys, helps meet this challenge.
This playbook profiles nine powerful strategies inspired by some of the leading brands who are already using Airship Journeys to craft truly contextual and personalized customer journeys across the customer lifecycle.
Whether you're considering Airship Journeys or just looking for some inspiration to get you started, this book is for you. Download it today and learn more about how Airship journeys can help create incredible CX and drive bottom-line results.