5 Real World Personalization Fails and How They Drive Bad CX
Every November, my financial advisor sends me an automated "happy birthday" message. The thing is, my birthday is not in November. It felt like a small mistake at first. But when they goofed up some paperwork, my first thought was: "What did I expect? They can't even get my birthday right!" 
This sort of personalization fail is all too common. Brands want to create delightful, personalized experiences for customers. They recognize that positive customer experiences (CX) can yield major dividends. However, there's risk in getting it wrong. Because from the consumer's perspective, bad personalization equals bad CX.
In a recent Airship webinar, our guest speaker, Forrester Inc.'s Principal Analyst Rusty Warner, described five different types of bad personalization. Read more about these common fails below, and check out the webinar for more insights.
Superficial Personalization
Delivering truly personalized experiences requires knowing more than your customer's name. Unfortunately, many brands struggle to go beyond the basics.
A few months back, my auto dealership emailed "Judy" a happy holiday message. Subsequent emails encouraged "Judy" to have her Subaru serviced. Well, my name isn't Judy. And I don't own a Subaru. This confluence of bad data and superficial personalization is a major turn-off.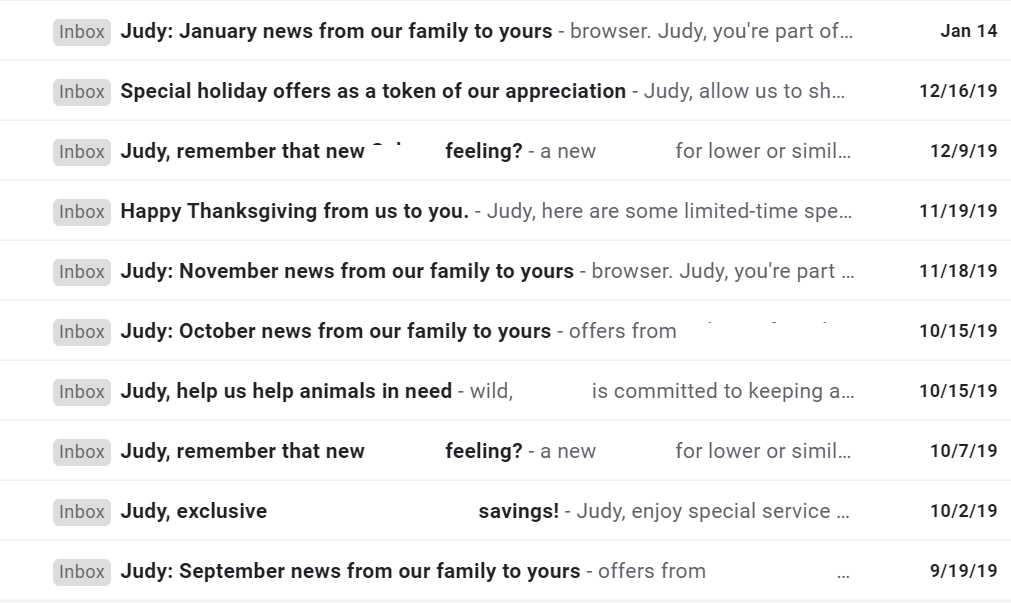 Canned Offers and Content
Have you ever gotten excited about a promotion only to realize you're not eligible? Like an incentive to open a savings account that you already have, or bonus miles when you sign up for a credit card that's already in your wallet. Frustrating, right? Clearly, they know what they want to sell you. But you're not the right target! 
In the webinar, Rusty explains that many brands struggle to send well-targeted messages. And while canned offers may deliver short-term gains, they can have a negative impact on the CX ecosystem.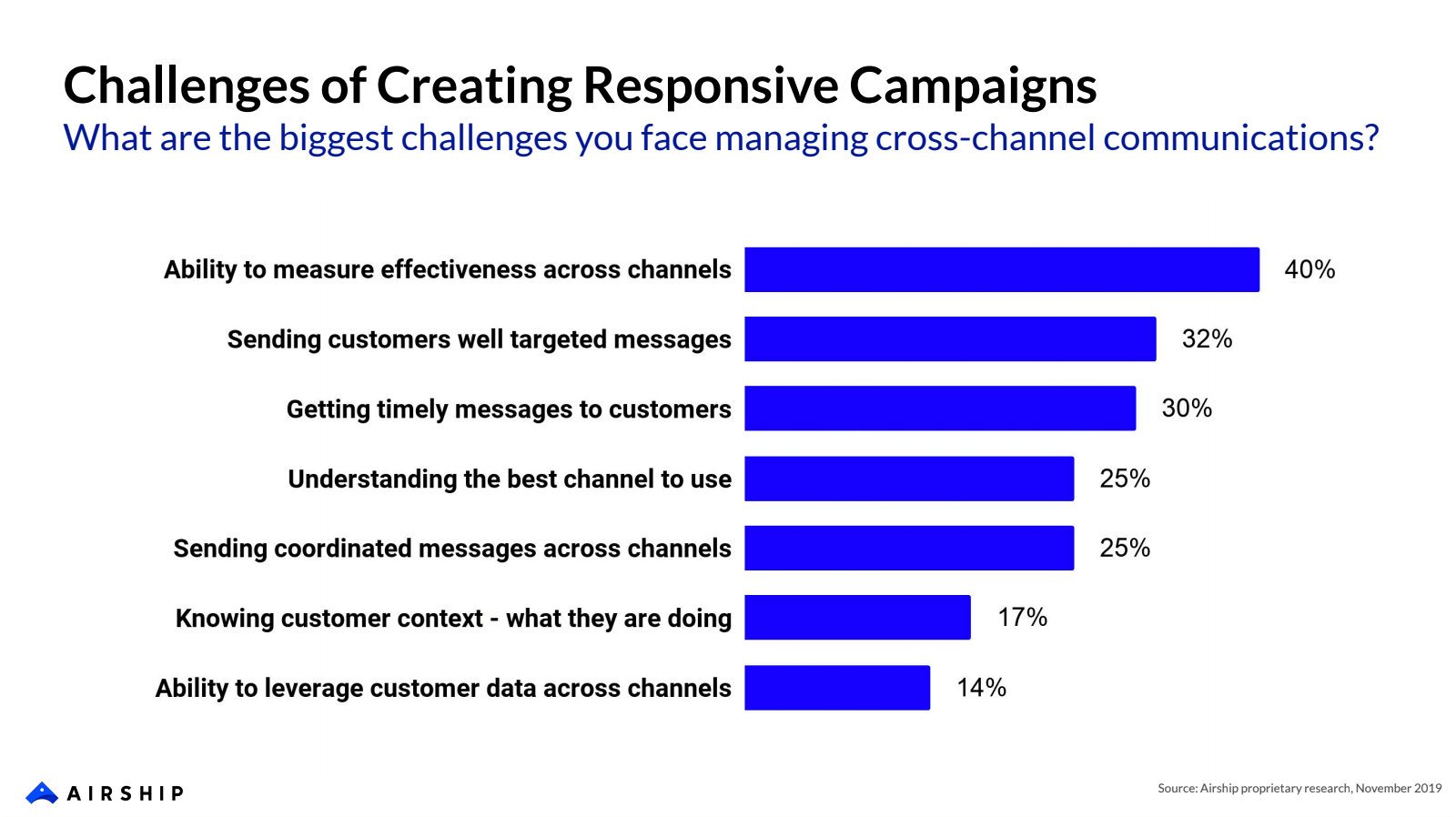 Irrelevant Retargeting Messages
If you shop online, you've probably seen retargeting ads for a product you viewed. Rusty describes being bombarded by ads for women's shoes after helping an elderly neighbor make a purchase. It's a funny example of retargeting gone wrong, but the potential downsides are no joke.
Gartner research found that 48 percent of consumers would unsubscribe from future communications if they receive a personalized brand communication perceived to be irrelevant, while 14% said they would stop doing business with the brand altogether.
Crowd-Sourced Recommendations
Remember when Pinterest users took to Twitter to lament receiving emails with the header "you're getting married!" Most appeared to be women. And some had pinned wedding-related content. But these users weren't necessarily planning to tie the knot.
While demographics and other data can tell us a lot about consumers, marketers must walk a thin line between being helpful and creepy. Fortunately, with the right martech investments, brands can better align insights and engagements and more effectively target customers based on their real preferences and needs.
Overmessaging
Not a day goes by when my inbox isn't flooded with the latest retailers' offers. Sure, some are targeted based on past purchases (but are very rarely what I'm considering at the moment). But do we really need two emails a day about that big sale?
Personalized emails that are responsive to your customers' context, preferences and behaviors are more likely to get read and acted on. However, brands that aren't setting smart limits on even personalized communications run the risk of driving customers to delete, ignore or opt-out.
If you've experienced (or, real talk, accidentally created!) any of these personalization fails, you're not alone. Check out the full webinar to learn more about customer journeys in the mobile era, how the right martech investments can help brands deliver personalized experiences and examples of personalization done right.
Subscribe for updates
If the form doesn't render correctly, kindly disable the ad blocker on your browser and refresh the page.
Related Posts
Categories