How Leading QSR, Restaurant and Fast Casual Brands Are Innovating Customer Experience
Today's restaurants, fast-casual dining establishments and quick service restaurants (QSRs) are leading the way in innovative customer experiences. And with good reason: using digital platforms to drive loyalty, retention and engagement is driving business like never before. In fact, according to their recent study, Forrester discovered that a single point increase in Customer Experience metrics can drive millions of dollars in sales.
Read on for four of our favorite examples of QSR, restaurant and fast-casual brands driving innovation, or watch our webinar, "How QSR, Fast Casual, and Restaurant Brands Can Create Incredible Customer Experiences," to get a closer look. 
TGI Fridays Goes All-In on Data & AI
Since its inception in 1965, TGI Fridays has tried to create an innovative-yet-personal approach to the bar and restaurant experience. Today, that approach takes shape as an integrated AI and machine learning platform that has more than doubled its online business—to the tune of $150 million. By leveraging customer data gathered across multiple platforms, TGI Fridays has built a detailed understanding of their customers' desires and behavior, highlighting optimal opportunities for SMS, online and in-app experiences. In addition to doubling online business, this has increased their customer engagement by 5x.
Starbucks Drives Sales Through Mobile-First Loyalty
Starbucks knows that its customers are always on the go. That's why it pioneered a call-and-pickup ordering system nearly 20 years ago, and why it doubled down on this value-add through the power of mobile technology. Users of the Starbucks app can choose a location, place and customize an order, view a timeframe for pickup, and even prepay, all before ever setting foot in the store. Combined with a dynamic loyalty program that delivers a personalized experience for each customer, it's no wonder mobile technology now drives more than 40% of the company's US sales.
Chipotle Innovates the Ordering Experience
As a pioneer of the fast-casual restaurant, Chipotle is no stranger to shaking things up, and the company's approach to customer engagement is no exception. Knowing that customization is key to its customer experience, Chipotle's app makes crafting your best burrito or bowl a breeze. This also provides the company with valuable customer data it can use to further enrich the experience, like adding a pick-up timer for hungry customers, a favorites and reorder function in-app and even an in-store pickup shelf for prepaid orders. The result? Chipotle has doubled digital sales in the first quarter of 2019, and things show no signs of slowing down.
Boston Market is Transforming For the Future
Boston Market has taken to the digital sphere to bolster its ongoing transformation. After launching its proprietary app, Boston Market unveiled the Rotisserie Rewards program in August. This program allows customers to earn points for every order they make online, in-store, or through the app, which can be redeemed for delicious offerings like sides, sandwiches, and even a full meal for 12. This also provides Boston Market with a streamlined platform to maintain engagement with its customers and drive sales year-round.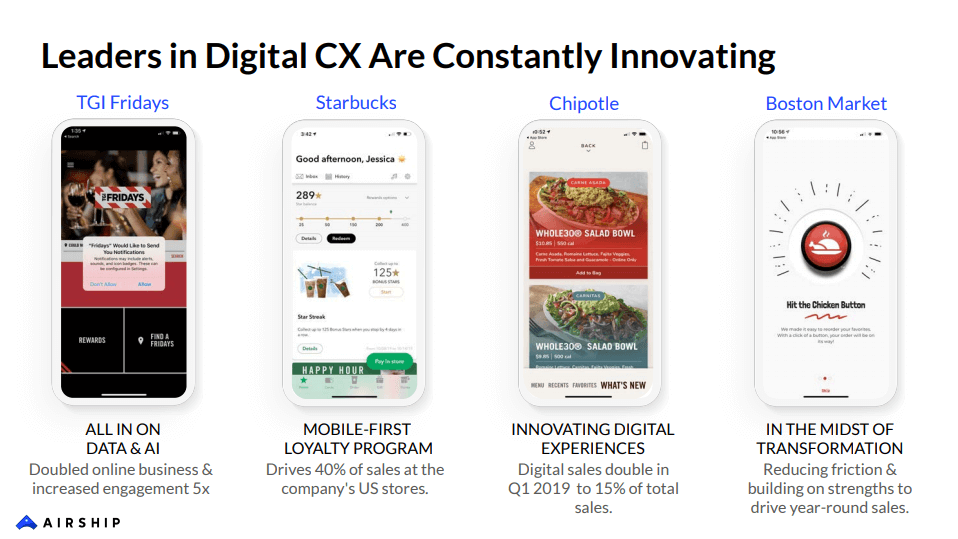 These are just a handful of the restaurants thrilling their customers through personalized digital experiences. For a more detailed look into how your restaurant brand can do the same, make sure to watch the webinar!
Subscribe for updates
If the form doesn't render correctly, kindly disable the ad blocker on your browser and refresh the page.
Related Posts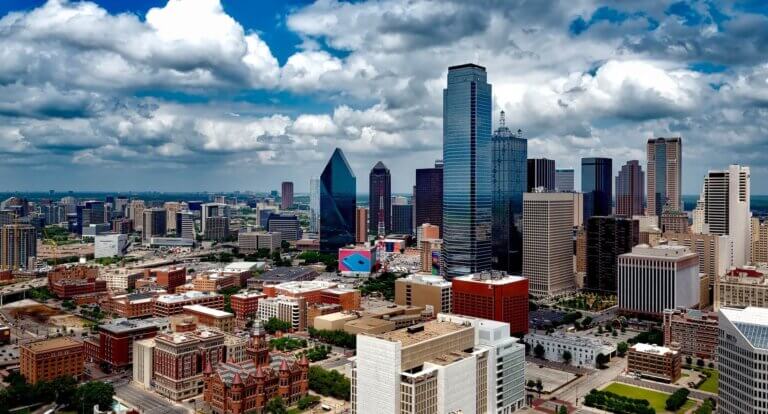 Insights From Marketing Pros at GameStop, SXSW, TGI Fridays & Bottle Rocket From Our Dallas Digital Engagement Forum
Categories