Optimizing Your QSR, Fast-Casual and Restaurant Customer Experience
Digital experiences are transforming the customer engagement landscape, and restaurants, fast casual establishments and quick service restaurants (QSRs) are no exception. Our webinar, "How QSR, Fast Casual, and Restaurant Brands Can Create Incredible Customer Experiences," offers a deep dive into what today's most competitive food service providers are doing to acquire and retain customers all along the customer journey.
Check out five key takeaways below, and watch the full webinar here.
Digital Experiences Are Critical to the Customer Lifecycle
From new customer acquisition, to retention and engagement, to loyalty and growth programs, your customer journey offers touchpoints from end to end that present opportunities for great ROI. Improving the QSR customer experience starts by understanding each and every one of these touchpoints, and how to make the most of them.
Customer Data Is the Key to Optimization
Knowing your audience is essential to any good marketing endeavor, but this is doubly true for digital touchpoints. Customer data can provide critical insights into channel preferences, location context, engagement and in-app behaviors, helping you shape a well-informed strategy around specific customer experiences.
Navigate Channel Complexity Through Customer Profiles
Digital engagement can be daunting, as businesses are wary of irritating or overwhelming their customers across the range of channels available to them. The solution for the QSR customer experience is to leverage your customer data to develop specific profiles, which provide context, preference and priority for your engagement strategies.
Focus On Repeat Behavior and Loyalty
Studies show that it's much cheaper to retain than to acquire customers, and customer retention has a compounding effect on overall sales and growth. For QSRs, this means focusing on long-term loyalty from the very beginning: even something as simple as a well-delivered welcome series for a new app user can result in 3x the user retention.
Optimize for Behavior-Driven Engagement
Remember that customer data we mentioned? Well after you've used it to build out your engagement strategy, you can also use it to automate these moments for optimal customer experiences. Identifying key customer moments like their first app login, first purchase, or recent visits can help you plan ahead, delivering the right message at just the right time.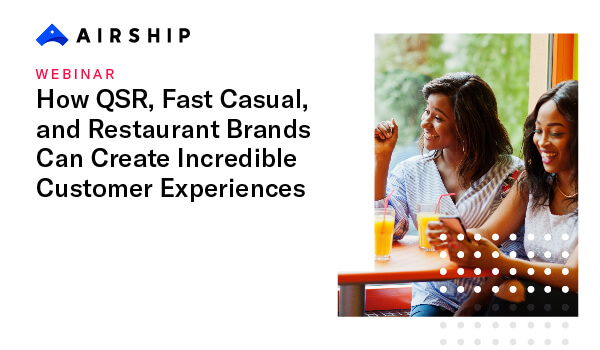 For a more detailed look into how your restaurant can create lasting customer experiences, make sure to watch the webinar!
Subscribe for updates
If the form doesn't render correctly, kindly disable the ad blocker on your browser and refresh the page.
Related Posts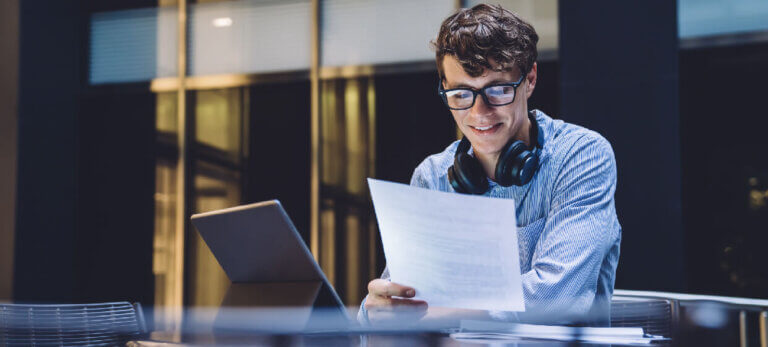 Setting New Standards in Customer Experience: Airship Receives Highest Scores in Gartner's 2019 Critical Capabilities for Mobile Marketing Platforms
Categories