Introducing Airship Journeys, Our Groundbreaking Customer Journey Solution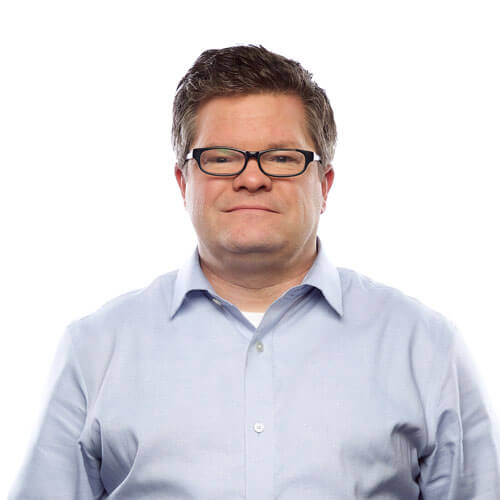 Airship Journeys, our powerful, intuitive, performance-driven customer journey solution — built for the mobile era with an open platform approach — is the antidote to the complex, over-engineered approaches that are no longer serving marketers — or their customers. Get a personalized demo today!
---
Real talk: how's your legacy customer journey tool working for you?
Over the past year, our team embarked on a journey of our own, to get the scoop on what's working and not working for marketers today when it comes to their existing customer journey tech.
What did we hear in our focus groups and candid conversations with marketing leaders at over 80 global brands? Here's a sample:
"It gets so complicated with all of the branching and dependencies: it's like looking at a plate of spaghetti."
"When I go to create personalized campaigns for different customer segments, it's incredibly repetitive, tedious and time-consuming."
"When the person who built all of our customer journeys left the company, we had no idea how they were set up and were afraid to modify them. We basically had to start over."
Sound familiar?
Using innovation and design thinking, our teams tackled these pain points head-on. The result is Airship Journeys.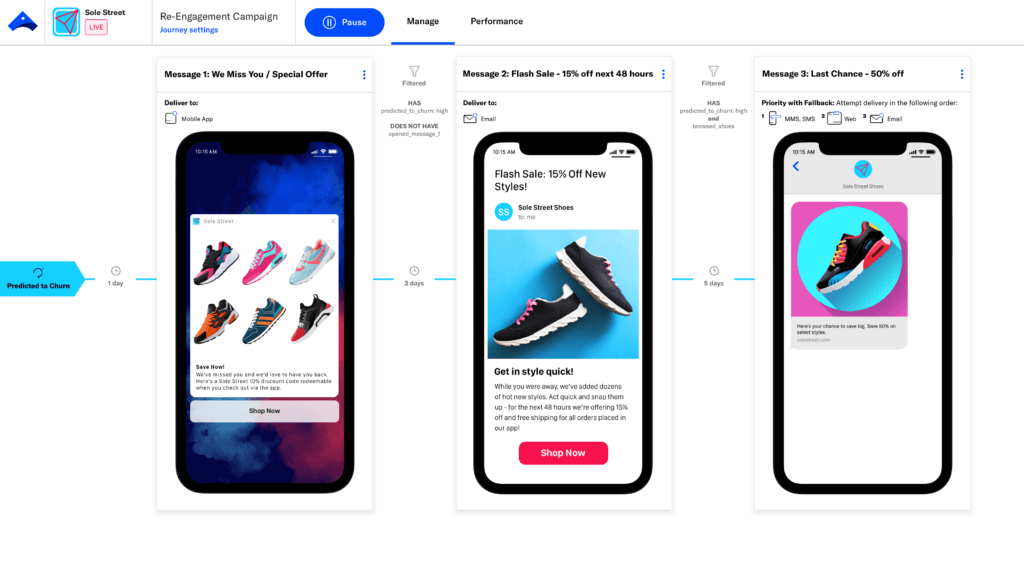 What makes Airship Journeys different?
We've made it simple to create, simple to understand, and simple to perfect each customer journey for the mobile era — and our open platform approach means it's easy to integrate and apply data from any of your existing business systems.
Powerful
Manage multiple channels from one centralized interface — no need to switch between multiple composers to manage different steps like writing your message and setting orchestration and channel preferences.
Sophisticated controls — like optimal channel selection, segmentation based on churn risk or recency, frequency, and monetary (RFM) models, frequency controls and more — power personalized messaging at scale, so you can respond to customer actions and preferences in the moments that matter most.
Intuitive
Easily evaluate performance for each of your campaigns with analysis and reporting for each message in a campaign, as well as for the campaign as a whole. Refine your campaign — adjust the creative, delivery timing, or add new channels — with a few simple clicks.
Journeys also makes it simple to monitor for optimal frequency across multiple channels in one central console, and tightly manage controls to avoid over or under messaging your audience.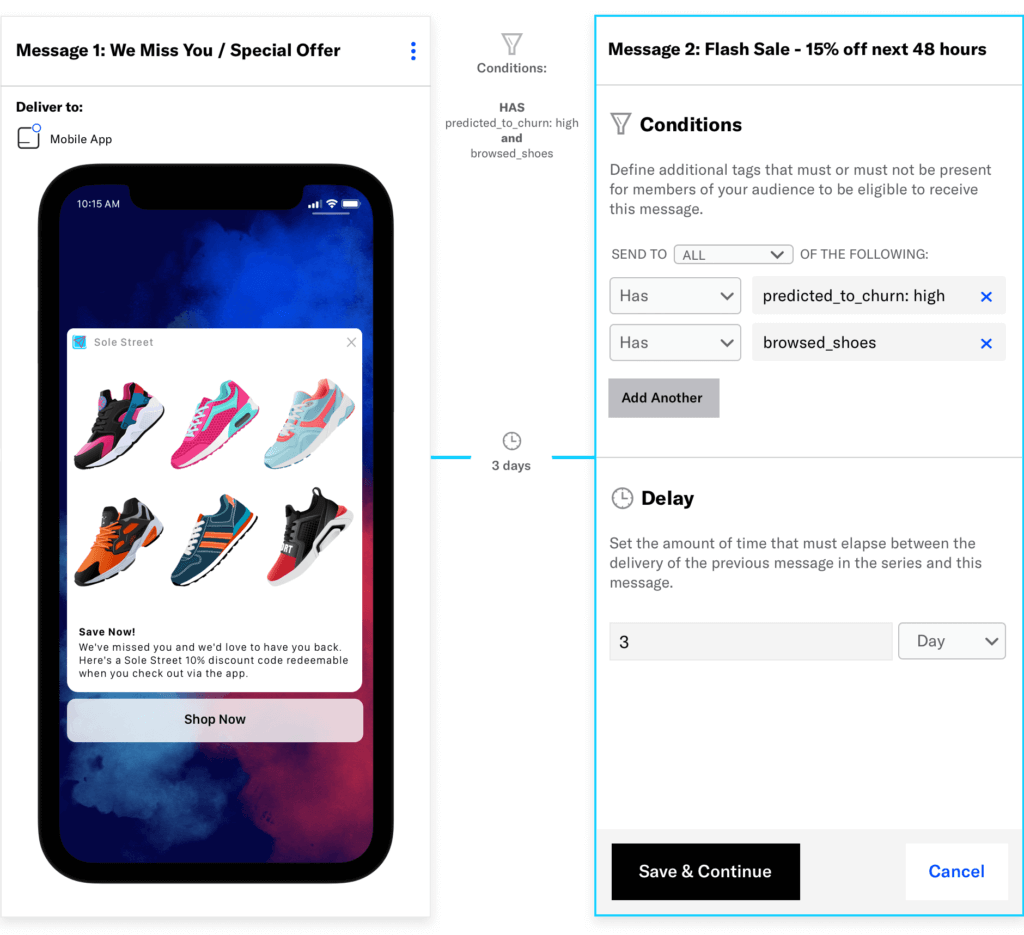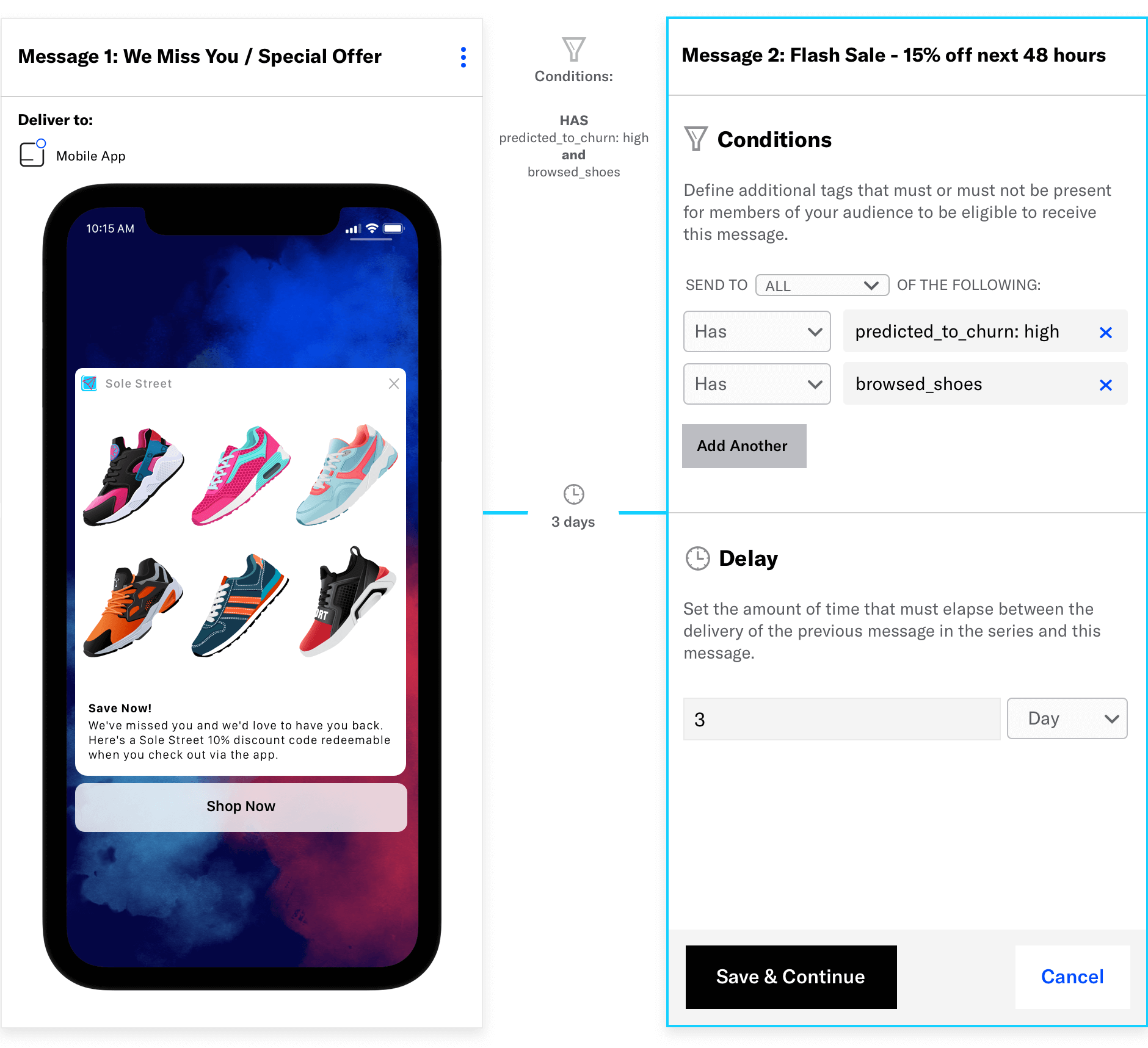 Performance Driven
Airship Journeys guides you to create campaigns based on specific customer engagement goals — like making a purchase or opening an account. Leverage Predictive AI to automatically place customers into (or remove them from) journeys based on their propensity to churn and deliver your message on the best channel to reach them.
The data-based approach continues with Journeys Performance Dashboard: easily evaluate the impact of your campaigns so you can continuously improve — and develop new campaigns based on what's working.
See Airship Journeys In Action
Get in touch anytime — we'd love to hear about your customer engagement opportunities and uncover your brand's potential for driving exponential results with Journeys. Request a demo today!
Subscribe for updates
If the form doesn't render correctly, kindly disable the ad blocker on your browser and refresh the page.
Related Posts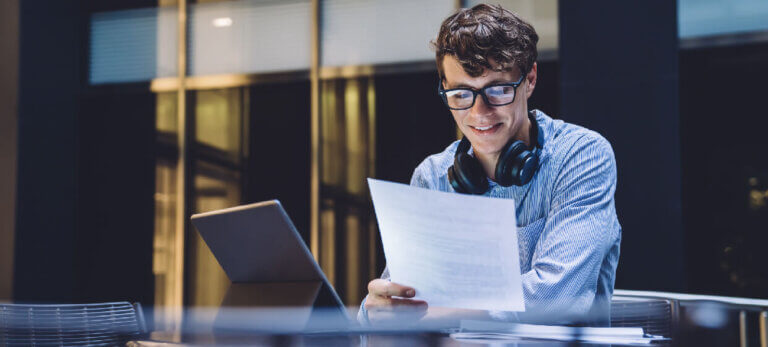 Setting New Standards in Customer Experience: Airship Receives Highest Scores in Gartner's 2019 Critical Capabilities for Mobile Marketing Platforms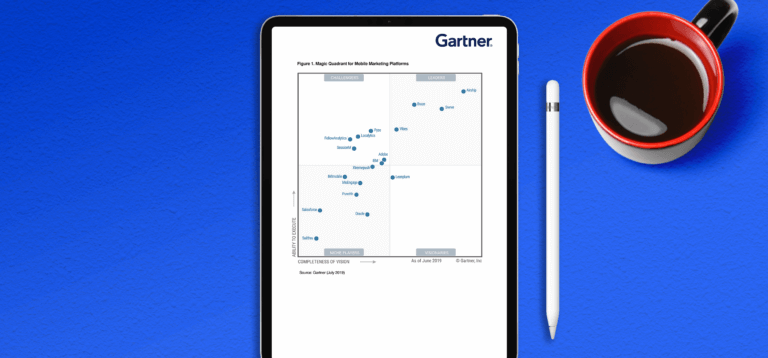 Airship Achieves Highest and Furthest Overall Position for Ability to Execute and Completeness of Vision in Gartner Magic Quadrant
Categories