Caesars Entertainment Revamps Its Mobile Strategy to Enhance the Guest Experience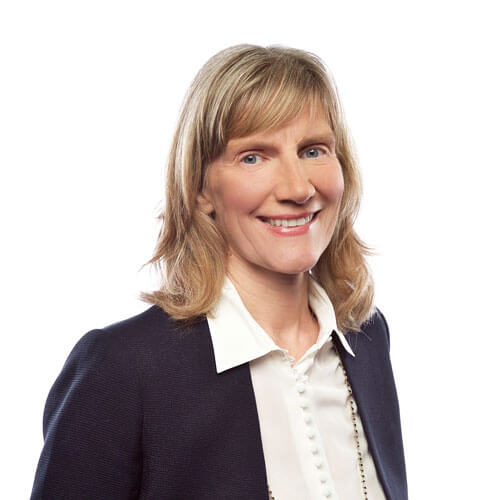 Even though Caesars Entertainment is the global leader in gaming and hospitality—with popular brands such as Harrah's, Caesars, Horseshoe and London Clubs International—the company doesn't want to take a chance when it comes to winning market share. While the Caesar's Rewards mobile app had been providing users with an easy way to book rooms, make reservations, buy show tickets and track rewards since 2015, Caesars Entertainment recently added Airship's Customer Engagement Platform to build brand loyalty and increase revenue.
"Airship gives us a great way to communicate with our guests and drive engagement, which ultimately leads to greater revenue generated through the app," says Seth Turner, Mobile and Digital Innovation Manager at Caesars. After reading the highlights below, be sure to read the full customer story for all the details:
In-App Messaging Drives Loyalty from the First Engagement
Airship's In-App Messaging capabilities power the onboarding flow for Caesar's Rewards. New users receive automated welcome messages, encouraging them to register for exclusive features and personalized offers. This effort has resulted in a 350% higher three-month retention rate among users who opt in to push notifications. If someone changes their mind and opts out of push notifications, Airship is there to save the day, as well. Airship's Custom Events feature triggers in-app messages to win back subscribers. "Close to 30% of users clicked the call-to-action button that directed them to opt back in," Turner says.
Geo-targeted Offers Increase Revenue
Using geofencing technology from Airship partner Gimbal, Caesars sends contextual push notifications that connect with guests in the right places and at opportune moments. In the full customer story, you'll learn how Caesars uses Airship Personalization Tags to optimize engagement based on specific user behaviors.
Automated Push Campaign Elevated App Store Ratings by 120%
To improve its App Store rating, Caesars used Airship to set up an automated campaign that directed users to give reviews after having positive engagements with hotel bookings, dinner reservations and other in-app experiences. To find out how quickly more than 45,000 favorable reviews were generated, raising the overall app rating to 4.4 stars, check out the full customer story.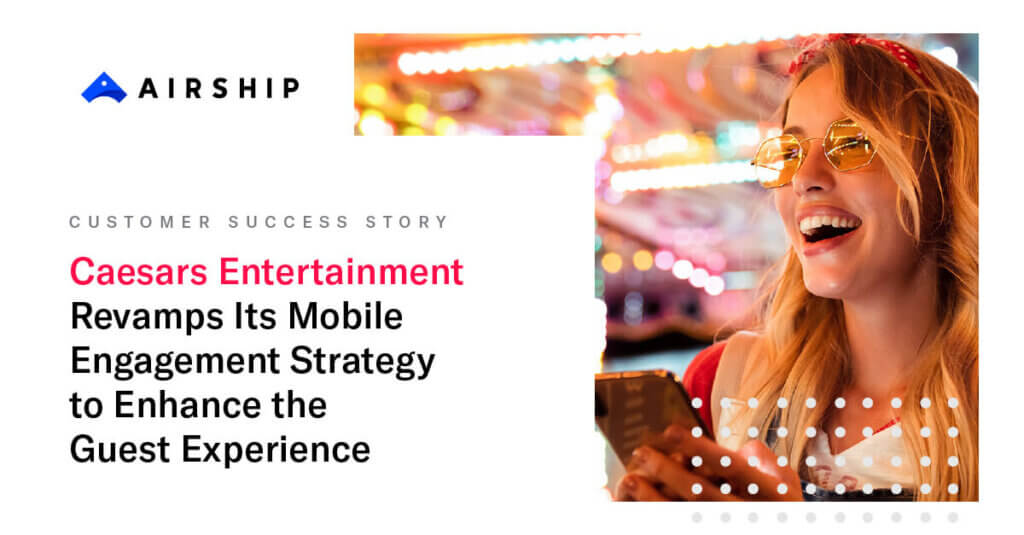 Airship's Solutions Give Caesars a Winning Edge
By continuously evolving its mobile strategy with assistance from Airship, Caesars Entertainment has been able to stay ahead of the competition. Read the entire customer story for even more insights into building guest engagement and growing revenue. And be sure to check out our customers page for inspiration from other successful Airship partnerships.
Subscribe for updates
If the form doesn't render correctly, kindly disable the ad blocker on your browser and refresh the page.
Related Posts
Categories