5 Keys to Using Mobile Data to Build an Adaptable Business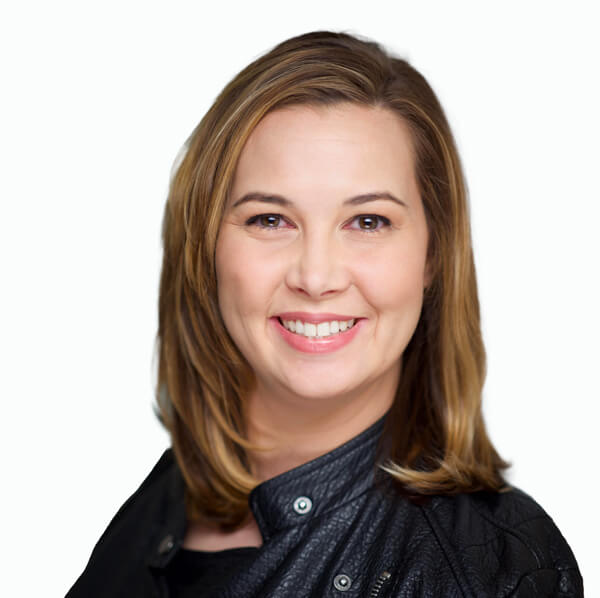 With an estimated 5 billion people using mobile devices, mobile data plays a bigger role than ever before. Yet for many businesses, their marketing strategies are barely scratching the surface of what mobile has to offer. In a recent webinar, How to Adapt Smarter & Faster for the New Normal: 5 Ways Mobile Will Help Brands Survive & Thrive, I was joined by Tim Duncan, Product Growth Lead at Bottle Rocket to discuss how businesses can leverage mobile data to thrive — even during times of economic uncertainty.
Here are five keys we shared that unlock the power of mobile through data and engagement.
1. Create Real-Time Feedback Loops
Real-time feedback loops allow brands to build long-term loyalty with consistent re-engagement — without asking for another purchase right away. For example, our message center at Airship, can send order confirmations or status updates, and that will keep your customer coming back into the app.
Daily Harvest does a great job of creating real-time feedback loops. The healthy food delivery box service immediately asks customers for feedback when they get their first box. Then they use that data to recommend options and remind you to add products you loved to your next order.
2. Expand Mobile Touchpoints
If you want to boost engagement and retention rates, use more than one channel to interact with your customers. You can use a mobile app, SMS, email, web notifications, and even mobile wallet — which can do a lot more than just store airline tickets.
For example, stocking processes have been disrupted in the last several months. Many brands are sending out emails when they get things back in stock — but do you have an option outside of email? SMS or push notifications can be sent out in real-time and drive six to eight times the response rates of email.
3. Try New Strategies, But Limit Risk
Testing new strategies is crucial to improving marketing as a whole. But testing comes with risks. Most businesses don't want to risk investing in a new mobile strategy when the economic outlook is so uncertain.
Rather than avoiding new technologies or strategies, work to improve the speed at which you understand whether a new strategy is effective. Careful tracking and testing can help you cut off strategies that aren't working quickly.
Using A/B testing will help you better understand not just if a strategy didn't work but why. Use data analytics to glean insights and understand the impact the strategy is having on your brand. Carefully controlled testing can dramatically limit risk.
4. Make Automated Messaging Flexible
Automation makes it easier than ever for brands to connect with customers by setting up messages and paths to engage users automatically. All too often, however, brands create inflexible automation paths that fail to truly engage users.
Say the goal is to get a consumer to set up automatic bill pay. You create a 10-touch point automation path to encourage sign-ups. But what happens if they sign up on the first or second touch? You don't want to keep blasting somebody with messages about automatic bill pay if they've already completed that action. Instead, give them a personalized (yet automated) path targeted to their actions.
The automation and messaging content must adapt to their actions — don't assume it's a direct linear path. If a customer reaches the goal before the end of the journey, the automation must end or redirect into a new branch.
5. Build for the Future
If 2020 has taught us anything it's that you can't always predict the future. So how do you prepare for a future when you don't know what it will look like? One way is by diversifying how you engage with customers so you can adapt faster when things change.
For restaurants, mobile ordering was originally launched as a way to help cut down the wait time at dining locations. But many restaurants also found it was an easy transition to other ordering capabilities, like for delivery. Supporting multiple delivery locations on your profile or suggesting prior addresses, like Amazon does with their orders, makes it easier for customers to order food for, say, family members who have trouble getting out.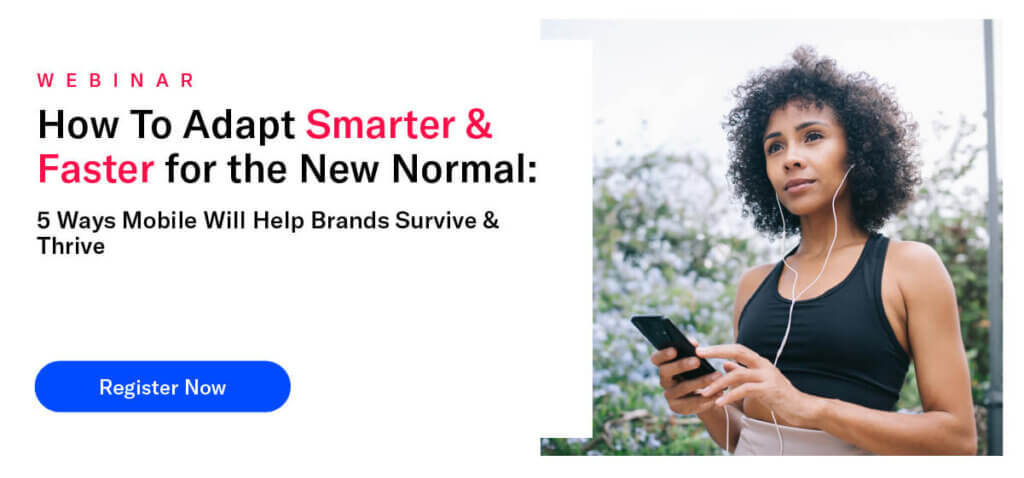 Future-Proofing Your Business In a Mobile World
Adaptability and flexibility are the keys to future-proofing your company and connecting to customers during COVID-19. Remember, you are not only competing with your competitors, you're competing with the best mobile and digital experiences out there. So be sure to look at what other industries are doing. Want to learn more about leveraging mobile data in a post-COVID world? Register to watch the full webinar here.
Subscribe for updates
If the form doesn't render correctly, kindly disable the ad blocker on your browser and refresh the page.
Related Posts
Categories