channels
Email
Seamlessly Integrate Email Into Your Multi-Channel Customer Engagement Strategy
Sure, your customers still use email — but stats show that nearly half of all emails are deleted before they're ever read. The solution? Leverage customer context and data from all your customer interactions to send coordinated, compelling emails that earn attention and engagement.
Create Irresistibly Relevant Emails
It's common sense, really: personalized emails that are responsive to your customers' context, preferences and behaviors are more likely to get read and acted on. So show them you know them. Use customer data to create incredibly compelling emails, leveraging personalization features like dynamic and looping content, merge fields, custom events, triggered automations and more.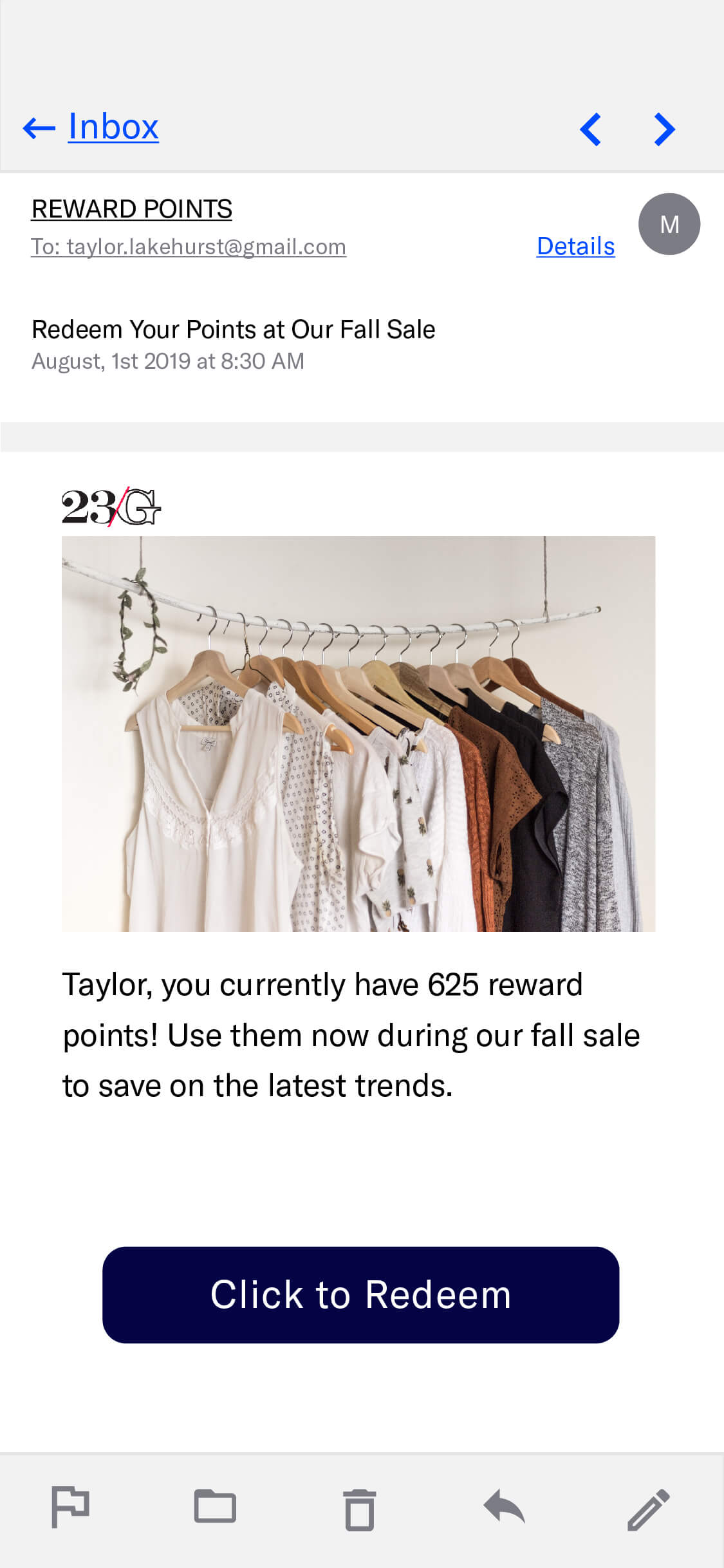 Keep Email Integrated, Orchestrated & Optimized
Create, schedule, deploy and orchestrate emails alongside all your mobile and web messaging — all in one place. Apply sophisticated orchestration and optimization solutions. (For example, choose email as either a priority channel or a fallback channel depending on your goals and your customers' preferences.) Bottom line, Airship's platform helps make every email you send more personalized, coordinated, relevant — and effective.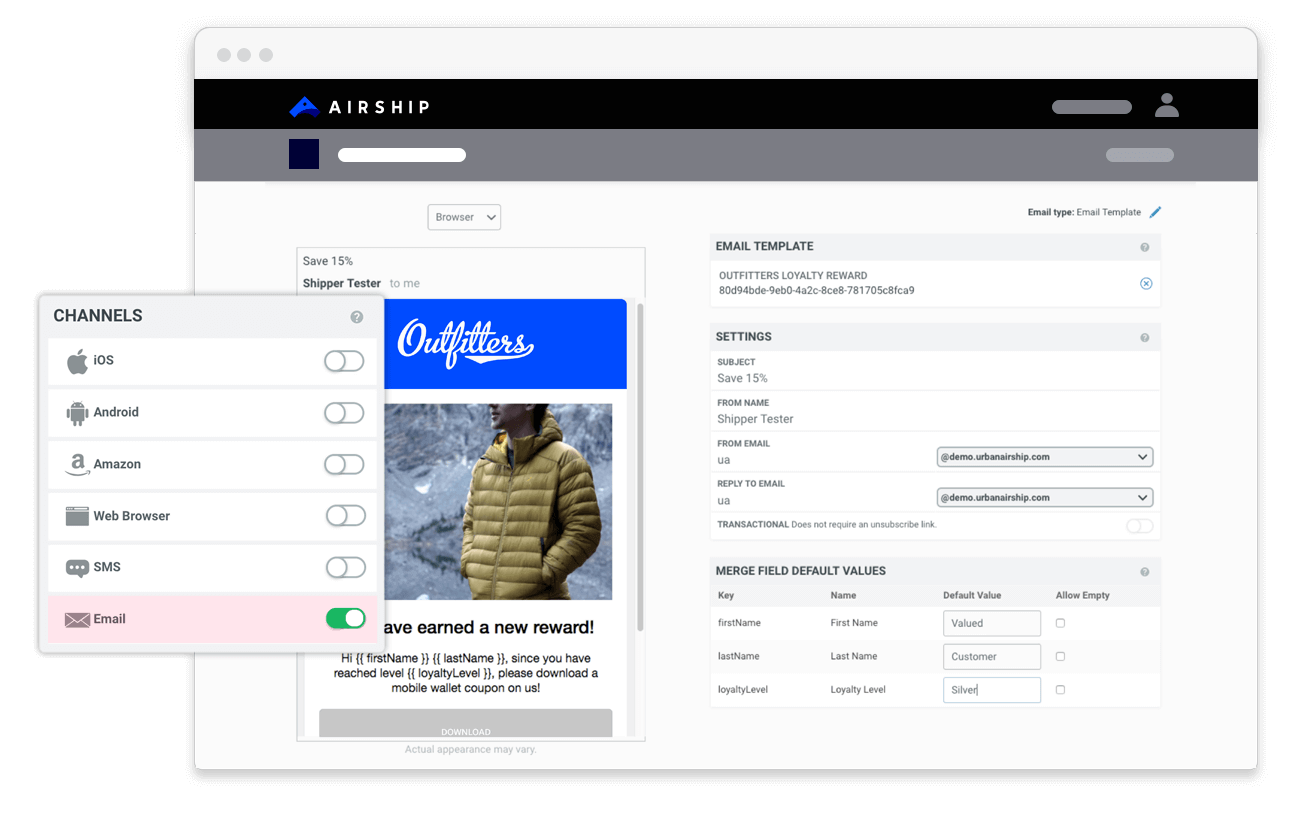 Use Templates or HTML — Either Way It's Fast and Easy to Customize
Create and edit custom email templates in our WYSIWYG editor, or upload custom HTML messages for even faster deployment.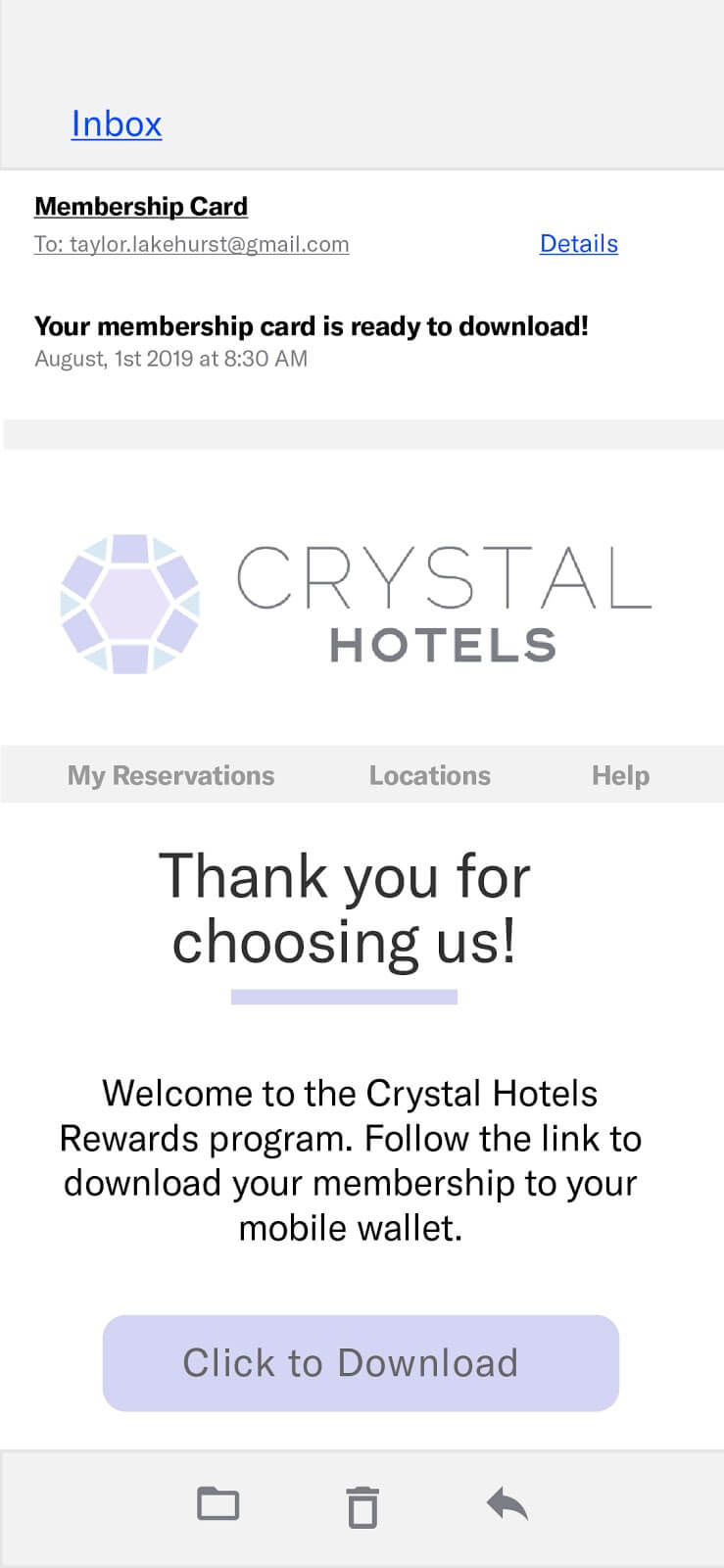 Email notification
Key Features
WYSIWYG Editor
Custom HTML
Scheduling
Merge Fields
Channel Coordination
Automation With Event and Tag Triggers
Segmentation
Real-Time
Dynamic Content
Related Resources for Email
Your Smarter Customer Engagement Strategy Starts Here
Email notifications are just one way Airship's powerful Customer Engagement Platform helps enterprise brands create massive value at every lifecycle stage. Let us show you what it can do for you.