Explainer
Mobile Wallets Explained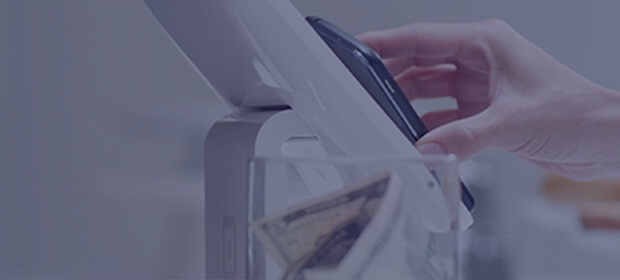 What is Mobile Wallet?
In general, the term "mobile wallet" (also referred to as "digital wallet," "wallet passes" or "wallet card" or "mobile wallet passes"), describes content or information in the form of a wallet item or pass stored in the Apple Wallet or Google Pay (formerly Android Pay / Google Wallet) apps. Think of it as the digital equivalent of all the everyday things included in a physical wallet like loyalty cards, coupons, business cards, tickets, credit cards and more.
Mobile wallets are rarely forgotten because they're stored on your consumer's phone. How many times have you gone to a store and forgotten the coupon you were saving or the loyalty card you just signed up for? They are also very effective and efficient for a business because a wallet pass can be easily created, managed and updated, allowing a business to significantly reduce the cost of a traditional (physical) card program by 10x-25x.
Apple Wallet and Google Pay
Apple Wallet and and Google Pay, the two main mobile wallet platforms, are often referred to as mobile payment platforms. Both companies have made significant investments in their ecosystems over the past several years, most recently adding the ability to transact a payment using your phone.
Apple Wallet and Google Pay act as central repository, a go-to destination for any shopping needs. While there are a some differences between them — such as the types of passes that can be created in each platform and how notifications are managed — both offer similar capabilities: the ability to store credit cards to make mobile payments and the ability to store non-payment items such as digital (movie/event) tickets, mobile loyalty cards, boarding passes and more.
Multiple wallet items, or passes, housed in each of these native app ecosystems organizes and consolidates information and content for easy access anywhere and everywhere. That means there's an opportunity for businesses and brands to leverage a mobile payment ecosystems that already exist on iOS and Android phones, bypassing the need to download yet another app.
More Than Mobile Payments
So why be part of this mobile payment ecosystem? While Apple Pay, Google Pay and Samsung Pay have received lots of attention, it's the non-payment side that is particularly compelling for most consumers. It has the ability to transform the physical billfold to a fully digital wallet providing brands an easy way to reach 100% of their customers on mobile. And according to recent research, consumers are more than interested, they're ready.
For example, recent research shows that 67% of adult smartphone users want a digital loyalty card. And in the same survey, 77% of respondents were interested in having expired coupons automatically updated to new offers on their phone.
Easy to Get Started. No App Required.
Mobile is where consumers are spending the majority of their time. And while apps can be highly effective particularly with your highest value customers, they can also be costly to get started and maintain. Mobile wallets reduce the investment hurdle for businesses, not only acting as a lightweight app, but delivering quickly time to market. A business can just create a targeted and highly effective program and/or campaign that solves a core customer need. Businesses can interact with customers by using their favorite device — their smartphones — all without needing an app. And when paired with an app, they can create a superior mobile engagement experience, providing additional convenience and flexibility. Additionally, they can be used as a channel to acquire new app users. With the ability to take customers from the pass directly to an app download store, businesses and brands can look toward mobile wallets as a mechanism to nurture future loyalists, culminating with a branded app download.
What Makes Up a Mobile Wallet Pass?
The simplicity of the pass is one of its greatest appeals for a business. Let's walk through a basic layout for both Apple Wallet and Google Pay:
Strip image – a visual related to the message you're communicating.
Barcode – add this feature if you have an item to redeem. 2D barcodes are broadly supported including QR codes.
Contact information – include items such as your business' website, social details, email address and/or phone number.
Notification setting – this allows to send notifications onto your customer's lockscreen to alert them to new offers, content and more.
Pass Types and Use Cases
There are literally dozens of use cases for mobile wallet items. They range from traditional loyalty cards and coupons to more innovative ways to reach consumers (sweepstakes entries and podcast reminders). Some examples include:
Loyalty cards
Loyalty rewards offer
Loyalty cards with cross promotions
Point cards
Sales/promo/coupon offers
Coupon redemptions
Geofence welcome messages
Geofence promotion/offer
Alerts, updates & reminders
App acquisition
Announcements & notifications
Sweepstakes & notifications
Exclusive offers, promotions, content
Exclusives by distribution channel(s)
Membership cards/"club" discounts
Giftcards
Let's take a look at a few of the most common use cases:
Mobile Loyalty Programs — Next-Level Rewards
Notify users when they make it to the next level of your loyalty or rewards program. With updatable fields, you can change a user's tier or status as they move up the ranks in your loyalty program.
When a customer hits the "Platinum" status, you can easily update their loyalty pass and issue a change notification.* Reward users when they reach the next tier with offers such as a free drink.
Gift Cards That Won't Be Forgotten
Instead of sending a code that can get buried in an email inbox, send a gift card wallet pass via MMS.
Configure your pass to your desire with fields that can be updated to reflect a customer's current point/dollar balance and then expire the pass once the amount has been fully used.
Pair the pass with location to remind your users to use their gift card when nearby.
Coupons — The Latest Deals at Your Fingertips
Send weekly coupons tailored to your customers. For example, send a "Buy a tin of tea, get one 50% off" for customers who've previously purchased tea at your store.
Update your pass every week with new offers for superior customer service — no need to delete and download a new pass every week.
Also, if desired, make it subtle. No change notification is required on the lock screen. So you, the Marketer, can choose if you'd like to inform users of a pass update.
Consumers Want Mobile Wallet
Adoption High Among Young and Above-Median Income
In the last three months, 67% of millennials have used digital wallets compared to 51% of respondents who are 35 to 54 years old.
62% of respondents with household incomes greater than $60K have used digital wallets in the last three months, compared to 39% with household incomes below $60K.
Coupons Used More Often, Drive In-Store Traffic
41% of respondents said they "always" or "often" forget to bring paper coupons to the store.
48% of respondents said they "always" or "often" let coupons for products they're interested in expire or go unused.
If respondents receive expiration reminders via mobile wallet, 64% are more likely to use the coupon.
Consumers More Likely to Participate in Loyalty Program With Mobile Wallets
One-quarter of respondents use their physical loyalty cards "sometimes" or "rarely" and one-third "always" use them.
The top two reasons for not always using them include not bringing the card (43%) and forgetting they are part of the loyalty program (40%).
69% of respondents are more likely to use their loyalty card if it's on their phone.
73% of respondents are more likely to join a loyalty program if points and rewards are automatically updated and immediately visible on loyalty cards.
Benefits of Mobile Wallet Software Solution
Passes are typically created through software solutions, like Airship's Mobile Wallet Solution. The benefits of using a software solution are numerous:
Simplify the creation and management of passes
Stay up-to-date on the latest enhancements from platforms
Provide easy-to-digest content with clickable links — such as URLs, locations and phone numbers — that create ongoing interaction and engagement
Unique to Airship's Mobile Wallet, you'll find features such as:
Dynamic Pass Management – Dynamically update passes and send notifications in real-time
Persistent Mobile Communication Channel – Once passes are downloaded, content and updates can be made on the same pass over time. This gives marketers an opportunity to continuously launch new campaigns and offers on existing passes.
Personalized Pass Creation En Masse – Create and customize tens of thousands of passes at scale directly in the UI (user interface) — without the need of developers or API.
Integrate your program with other transactional systems such as POS (point of sale systems). Track and validate barcodes, coupon codes and more to manage redemption.
Innovative Examples
While passes are a great fit for developing mobile engagement programs for coupons, loyalty cards, etc., that hasn't stopped businesses and brands from thinking outside of the box. The examples below showcase the creativity of companies leveraging this technology in groundbreaking ways:
To get a comprehensive guide to how you can use mobile wallets to advance your business goals, check out our Inspiration Guide.
Want to learn more about how Mobile Wallet can help you connect with customers at each stage of the customer lifecycle? Contact us today and let's talk!