4 Tips for Improving Digital Media's Customer Experience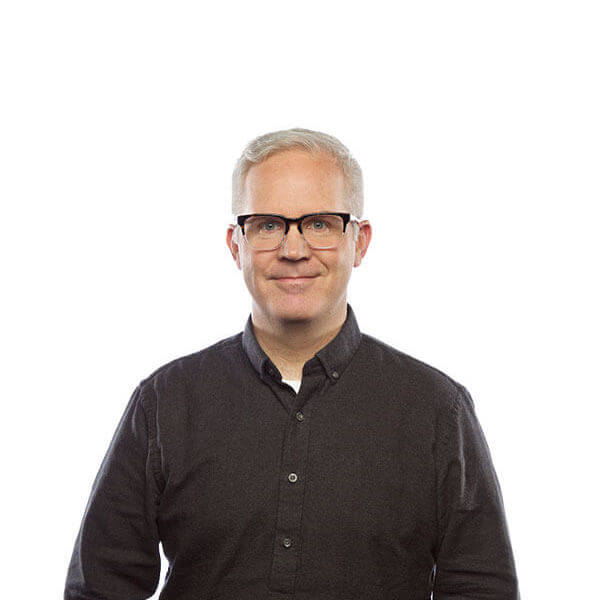 This article was originally posted on ANA.
One could argue that technology has disrupted newspaper and magazine publishing more than any other business sector. Last year was the worst year for media layoffs since 2009, and this year we've already seen notable outlets like New York magazine and The Dallas Morning News let go dozens of employees due to financial troubles. And in recent years, legacy publishers (Weekly Standard, Interview magazine, Boston Herald, and others) have been dropping like flies.
At the same time, new media publishers of varying sizes like The Athletic, Stratechery, and Crooked Media have built highly targeted and engaged audiences by developing differentiated content for their specific interests. They've incorporated customer feedbackto inform both what topics to cover and introduce new content like podcasts, events and niche newsletters. They have prioritized the customer relationship, which has enabled new business models, new publishing formats, and a focus that traditional media can't match.
Not all news publishers have been thinking as strategically for the long term. For instance, here's a memorably questionable alert from last year: "CNN Breaking News: Beyonce pregnant with twins." While there's nothing more heartwarming than pregnancies or babies, that development is probably closer to being clickbait than crucial, breaking news for most people. When following politically-charged news events late last year like the Supreme Court hearings, each mobile notification, text message, and email I received seemed more about producing a click than helping me understand what really was going on. And there were dozens of them.
All of these things got me thinking about the broken news business and how too many publishers — concerned with ad revenues — have been scared into desperate tactics thanks to a 40 percent traffic drop after Facebook's algorithm changes. It also made me focus on how emerging practices could serve as a handful of tips for struggling publishers.
Tip #1: Lean Into Memberships
To drive better revenues, it's clear newspapers and magazines are increasingly moving to a paid membership model where viewers are offered a limited amount of free content before being asked to fork over cash for more stories, rich media and access. Everyone from The New York Times and the Wall Street Journal to Wired and Business Insider has adopted this philosophy. To sweeten the deals, they are typically offered tailored newsletters, thought-provoking podcasts, right-of-first-refusal for events tickets and direct relationships with the reporters and editors. It's all about adding a layer of exclusivity, or what credit card brand Amex has hyped in its ads for decades.
This aspirational mindset means that viewers' expectations are going up — especially after two decades of mostly free digital content. So, it's important for publishers to engender trust among viewers to make the experience worth their time and money.
Tip #2: Create a "Quality Guarantee"
If publishers are going to "Amexify" their brands into something that feels members-only, they need to set expectations for high-quality content internally and externally. In terms of the latter, they should create a pithy, public-facing mission statement that speaks to the effect of a classic "quality guaranteed" symbol. This message should appear next to gated and ungated content, driving home the value of the membership and the strength of the coverage.
This guarantee can be backed by other mandates for coverage that society desperately needs. For instance, people often complain about biased reporting and society is suffering from thought bubbles. Our citizenry would devour a publication with a new format that clearly separated opinion from the news and concisely covered varying viewpoints. I'd gladly pay for that type of ongoing coverage — especially since one cannot regularly find it.
Tip #3: Offer Direct Relationships
Now imagine getting notifications from the reporters who are breaking news about Beltway bribery. The Wall Street Journal seems to have that kind of idea in mind. Via the My WSJ tab of the newspaper's app for the last several months, users have been able to follow individual Journal writers to receive mobile notifications when they publish new stories. The New York Times recently starting offering the same access.
The potential for getting alerts from beat reporters seems obvious for various content sections — especially sports media who serve rabid fans. Take The Athletic, a startup that's spent big on hiring writers in local markets but has yet to adopt this tactic. It seems foolish for it to not allow customers to have a direct connection to their favorite writers. Call it one-to-one journalism, where publishers — with the personal brands of reporters to leverage — can position their public-facing media in a way marketers in other sectors cannot.
Tip #4: Deliver Content the Right Way
While a few publisher examples are inspiring, more media outlets need to modernize their game for the 21st Century. The membership model is obviously central to the future of digital news, and there's going to be winners who go for it while others fall by the wayside.
It's worth noting that people who cannot afford to pay or don't want to will read alternative outlets and could be susceptible to fake news, which is the heralding of digital misinformation as verified fact. Thusly, the country may become even more divided about politics, and it's likely that trust will become an even more important issue.
Too often, I've seen media outlets serve up clickbait to drive ad impressions while wasting opportunities to build credibility with their news alerts. Do the opposite by delivering quality content like The Athletics and Stratechcherys of the world. If you're a publisher, you'd be wise to become a member of that club.
Airship can help media companies build strong customer relationships and engagement. Find out more.
Subscribe for updates
If the form doesn't render correctly, kindly disable the ad blocker on your browser and refresh the page.
Related Posts
Categories