iOS 15 Takes a Giant Step Forward for Customer-Centric Mobile App Engagement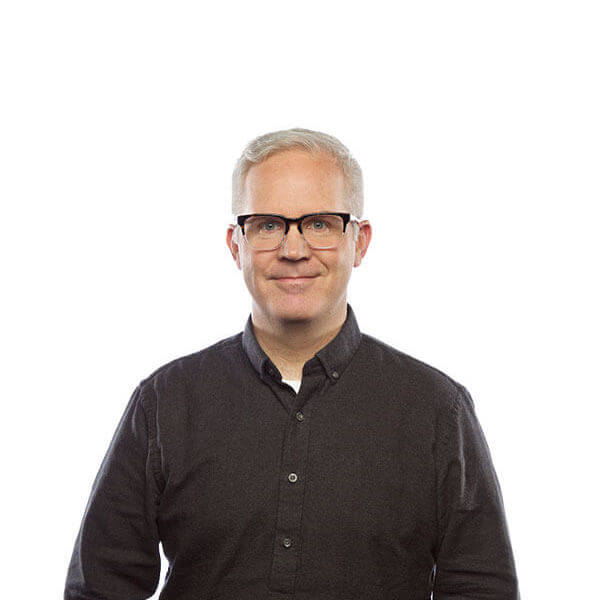 This article was originally published on Mobile Marketing.
---
Apple's mission to give consumers ultimate transparency and control over their privacy and digital health reached a crescendo with last week's WWDC, and every brand must now rapidly consider how to retain visibility and grow their relevance in what will rapidly become marketing's new customer-first era.
Third-party cookies have crumbled, IDFA is withering and now with iOS 15, IP addresses are hidden, and emails can be anonymous and free from tracking pixels. Clear consumer consent is at the center of all of this, and some marketers are experimenting to achieve a measure of success. However, iOS 15 cranks Apple's proverbial privacy dial to 11, offering a much more proactive and sustained approach to helping consumers make these privacy choices, understand how their permissions and data are used, and fine-tune and tame notifications across their devices.
These changes couldn't come at a more critical time. Mobile has been a lifeline for both businesses and consumers throughout the pandemic, from faster purchasing to conveniences like curbside pickup and contactless payments, and it will become an even bigger part of business operations and the customer experience as the world reopens. At the same time consumer attention is scarce, and mobile's always-on, utility-based, personal nature means it's not a marketing channel – yet Forrester Research predicts that email and mobile messaging volumes will increase 40 per cent in 2021.
In this post we'll detail the notification changes coming to iOS 15 and what smart app developers and marketers should do to prepare, especially as iOS 15 will reach majority adoption within months of public availability in September.
To state the obvious, more user-centric controls mean more opportunities for customers to shut down communications from brands who aren't meeting their needs.
Apple Gains Focus
In the WWDC keynote, Apple's Craig Federighi said, "Finding balance between work and life can be tricky. We want to free up space to focus and help you be in the moment. And that starts with notifications."

iOS 15 dramatically improves the ease of controlling when and how notifications arrive with new status modes in a feature called Focus – a much more nuanced approach than the binary "Do Not Disturb" option. With Focus, Apple will use on-device machine learning encompassing users' activities and location or time of day, to suggest Focus statuses such as "work" or "personal" along with suggested apps and people that can interrupt them while that status is active. Users can also create their own Focus modes that can start automatically by detecting their behavior, such as "working out," "driving" and "reading," as well as choose the apps and people that can break through with immediate, alerting notifications.
While iOS 15's default will be Not Focused, we believe Apple's proactive Focus suggestions will be appealing to users looking to limit irrelevant or less important interruptions in key moments throughout their day. Users' active Focus statuses will apply across iPhones, iPads and Macs, and, with their permission, will be visible within personal communication apps such as Apple's Messages app, WhatsApp and Snapchat.
Paired with Focus are New Notification Types and Behaviours
Apple has defined two new types of notifications, Passive and Time-Sensitive, as well as the Interruption Levels API, to give brands controls for nuanced delivery. Only Time-sensitive or Critical Notifications can break through users' Focus settings to immediately alert them. The latter is extremely rare, requiring special entitlement from Apple for things like health, security and government apps. Time-sensitive notifications are defined as "information that directly impacts the user and requires their immediate attention," with account security issues or package deliveries provided as examples.
The first few times a user receives an app's Time-Sensitive notification, buttons will be included that enable them to choose to continue receiving it or to turn off Time-Sensitive notifications for that app. If people don't make a selection or update their settings, the system assumes their needs are being met and stops including the buttons.
Passive and Active notifications will land silently in the Notification Center to be consumed later at the user's convenience, even if the user has included the app within their active Focus status. So there will be many use cases for Time-sensitive notifications, but marketers must be judicial. If Focus sees widespread adoption, it's quite likely that the vast majority of notifications will never light up your device or audibly ping, and this could be detrimental for brands more focused on old-school, campaign-style thinking, rather than real-time relevancy for each user.
Notifications Summary Extends User Control and Brand Visibility
With iOS 15's Notifications Summary, users will be able to select apps to include in a cross-app notification roundup delivered at specific times throughout their day. Individual notifications are more likely to be featured more prominently in the collapsed Notification Summary if they contain an image and are deemed to be more relevant, which is based on user behaviour and the message's relevance score.
On tapping the scheduled overview, users will expand their Notification Summary within the Notification Center, where messages will be ordered by priority based on relevancy and the user's app habits and settings. Personal "communication" notifications like those from the Messages app won't be included in summaries.
Apps selected to be included in the user's Notification Summary will have greater visibility within the Notification Center, as they will appear at the top, ahead of all other notifications that silently arrive there. From inclusion within users' Focus modes and notification summaries, to sending Time-sensitive notifications, brands now have multiple methods to reach people when it matters most to them, which could prove to be just what was needed to break through a seemingly ever-increasing amount of noise.
Get ready for a new notification prompt to facilitate all of this:
Apple's Steady User-Centric Evolution
We've continued to witness a steady evolution of greater consumer privacy by Apple, and whether driven by competition or data regulations, other tech giants often follow suit.
Ever since iOS 10 made the Notification Center the primary inbox for every iPhone user each time they picked up their phone, marketers have predictably responded with greater volume. Especially as users that receive notifications have nearly 3X higher 90-day retention rates compared to those that don't.
iOS 12 added notification grouping, Screen Time activity reports, and controls within every notification to turn them off or deliver them quietly – a built-in kill switch for needy, distracting apps. Following its widespread adoption, Airship analyzed millions of retail and media app users – two verticals where notification volume occupies opposite ends of the spectrum – and found the majority of iOS 12 users had zero or very little change (+1/-1 per cent) in notification engagement rates. In fact, more users had notification sounds enabled with iOS 12 than prior to update (45 per cent vs. 43 per cent). Clearly, user controls alone are not enough to tame the torrent of notifications.
In addition, just last summer, Apple clarified a grey area within its more than a decade-old notification policy, which stated they can't be used for advertising purposes. This was interpreted as notifications needing to be in-line with the purpose of the app. For example, a pizza ordering app could send opted-in users a special promotion and comply with the policy. Now, however, Apple requires that apps get opt-in permission for marketing messages.
These changes have been a long time coming, and represent a new proactive pinnacle in Apple's efforts to ensure mobile remains the ultimate personal utility and not a source of distracting annoyances. The benefits of helping users better manage and balance notifications as mobile's critical, real-time channel, could be massive. Brands will need to adapt to changing user behaviours, focus on providing genuine user-centric value, allowing less-than-worthwhile interruptions to fade to background or perhaps re-think sending them in the first place.
Marketers will need to be more sophisticated than ever to ensure they are sending timely and relevant messages, which will mean leveraging first-party and zero-party data as intelligently as possible, and not ignoring opportunities for transactional messaging that streamlines customers' experiences. It's also a great time to re-evaluate in-app messaging strategies that can engage customers while they are focused on your brand, as well as ensuring preference centers enable customers to choose what they want to hear about.
Mobile's mecca, Apple's WWDC, just set new rules of consumer engagement, and every best-in-class brand marketer, advertiser and solution provider needs to quickly adapt.
Subscribe for updates
If the form doesn't render correctly, kindly disable the ad blocker on your browser and refresh the page.
Related Posts
Categories