What Apple's New Privacy Features Mean for Brand Marketers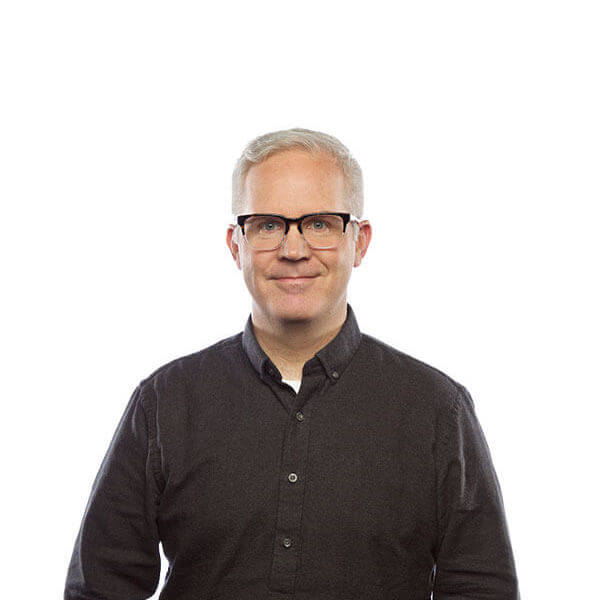 This article was originally published on Street Fight.
---
Apple's Worldwide Developers Conference (WWDC) has been chock-full of new iOS 15 features that will impact brand marketers. Overall, iPhone users will have more control over their data and deeper insights into their privacy than before; in particular, they will be able to see which apps they've given permission to access their data—such as a user's location, contacts, and photos—and how often it's accessed. The App Privacy Report and many other bold moves by Apple emphasize consumer transparency and digital well-being, which are great developments for both consumers and marketers.

However, with the biggest news from Apple pertaining to push notifications, email, IP addresses, and Apple Wallet, it is a critical time for marketers to reassess their strategies and get even smarter about how, when, and where they connect with customers. To state the obvious, more user-centric controls mean more opportunities for customers to shut down communications from brands who aren't meeting their needs.
So, let's unpack all of these things and what they will mean to brands, given majority adoption will take mere months once iOS 15 becomes publicly available in September.
Notification Controls Get Smart and Anticipatory
Five iOS versions ago, the notification center became the most prominent inbox in Apple users' lives — visible every time an iPhone was picked up — and even more critical to engage and retain app users. The result: we're all getting a lot of them. In fact, Forrester Research predicts that email and mobile messaging volumes will increase 40% in 2021.
iOS 15 builds on the many notification enhancements Apple has made over the years to dramatically improve the ease of controlling when and how notifications arrive with new status modes in a feature called Focus. Using on-device machine learning of users' activities and context, such as location or time of day, Apple will suggest Focus modes such as "work" or "personal" as well as the apps and people from whom to allow notifications while that status is on. Users can also create their own Focus modes, such as "watching the ballgame," and customize the apps and people to be notified about immediately.
Only Time-Sensitive or Critical Notifications can break through the Focus mode settings to immediately alert users; the latter is extremely rare (think government, health and security apps), while Apple gives "account security issues" or "package deliveries" as examples of time-sensitive alerts.
Less critical messages will be bundled together in a "Notifications Summary" that users can choose to schedule to arrive at specific times throughout the day. Messages will be ordered by priority based on relevancy and the user's app habits and settings, while personal notifications like those from the Messages app won't be included. All notifications delivered to the summary on a schedule are present in the notification list on the lock screen, but it greatly reduces the number of active interruptions for users that set it up.
What it means for marketers:
iOS 15's Focus is much more nuanced than the binary "Do Not Disturb" option and also offers a more holistic and proactive approach than Apple asking whether you want to keep receiving notifications with which you seldom interact. The default mode in iOS 15 is "Not Focused," so it will be easy to measure user adoption and any impact on engagement.
Since Focus also applies across iPads and Macs, marketers will need to be more sophisticated than ever to ensure they are sending timely and relevant messages, which will mean leveraging first-party data as intelligently as possible and not ignoring opportunities for transactional messaging that streamlines customers' experiences. It's also a great time to re-evaluate in-app messaging strategies that can engage customers while they are focused on your brand, as well as ensuring preference centers enable customers to choose what they want to hear about immediately versus what can wait.
Mobile Wallets Have Finally Arrived
With iOS 15, Apple is adding features to Apple Wallet with the stated goal of replacing consumers' physical wallets. Transit passes, driver's licenses, state IDs, TSA clearance IDs, amusement park passes, and hotel keys can now be seamlessly added to Apple Wallet, which is clearly no longer just a vehicle for Apple Pay and airline boarding passes.
What it means for marketers:
In the first couple months of the pandemic, 30% of consumers made mobile wallet transactions for the first time. Even before that, 67% of adult smartphone users wanted their favorite brands to provide mobile wallet loyalty cards, and 77% wanted expired mobile wallet coupons to automatically update to new offers. Mobile wallets are increasingly keys to frictionless customer experiences and another way to form stronger digital connections.
Email Data Dries Up
Email marketing also saw privacy-based upshots from WWDC. With iOS 15, the Mail app will include a Mail Privacy Protection option that prevents senders from using pixels to collect user information such as whether the email was opened or not. In fact, all emails will now appear to the sender as having been opened. The Mail app (plus Safari and iCloud +) will also mask IP addresses so the user's digital activities can't be assembled into user profiles or leveraged to determine their location. Additionally, all three will offer Hide My Email, allowing users to fill out forms with random email addresses that are then forwarded along to their real email accounts, delivering a fatal blow to efforts to get around dismal IDFA opt-in rates with email-based identity solutions.
What it means for marketers:
Obviously, if email marketers don't know whether a significant part of their list is opening their messages, that's not ideal. And masking IPs and users' emails will cut into the data brands like to see in their CRM as they attempt to understand the customer journey from email to social media, digital advertising, and other channels.
At the same time, brand marketers can make up for these small blind spots by leveraging real-time automation and first- and zero-party data to deliver great mobile experiences that better accomplish their goals without the need for Personal Identifiable Information.
A Landscape Shift
In closing, while WWDC 2021 was virtual-only event for the second year in a row, the ramifications for brand marketers were as real as ever. We've continued to witness a steady evolution of increasingly aggressive consumer privacy policy by Apple, and whether driven by competition or data regulations, other tech giants often follow suit.
Mobile's mecca, Apple's WWDC, just set new rules of consumer engagement, and every best-in-class brand marketer, advertiser, and solution provider will need to adapt. 
Subscribe for updates
If the form doesn't render correctly, kindly disable the ad blocker on your browser and refresh the page.
Related Posts
Categories