3 Ways Retailers Can Leverage In App Message Centers
Among the 15 industries we analyzed for our data study, Mobile Engagement Industry Benchmarks: Notification Response Rates, we found retailers are the fastest to adopt in app message centers as a way to reach their app users.
A message center is essentially an inbox that lives in your app. The magic of message centers is that this rich content can be referred to at a later time as it is persistent within the app, offering users the ability to consume rich content stored within at their convenience. Marketers can also expire message center messages to help app users avoid inbox clutter.
Another advantage of message centers: you can use badging to alert app users to new content; a fantastic way to drive app opens, active users and ultimately in app conversions.
Bottom line, a customer who downloaded your app has already demonstrated strong interest in your brand; a message center gives them even more reason to come back more often.
Here are three ways retailers are using message center today. (For many more examples and ideas, check out our Message Center Inspiration Guide).
1) Introduce New App Features That Drive Engagement & Conversions
The Home Depot promotes their new "In Store Maps" feature in their app message center. It's easy to showcase a new feature by sending your entire audience a message that encourages them to try it out. Combine this with an automated message triggered by the rst app open (e.g. after a week) so that new installs get it too.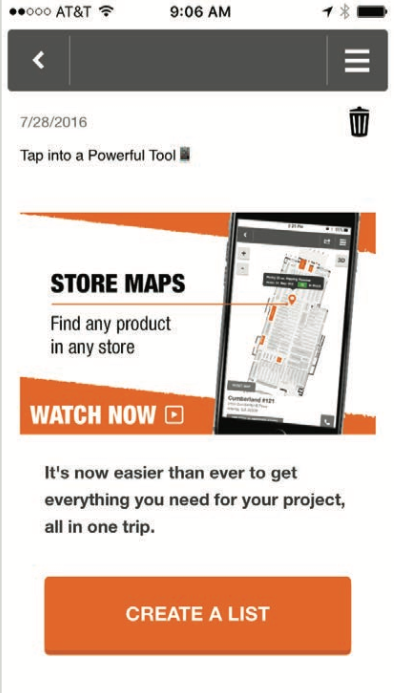 2) Personalize Message Center Content With User History
Barnes & Noble makes recommendations and provides special offers in their message center based on user browsing and purchase history. Recommendations for gifts around holidays or good kids' books will see high conversion rates due to strong relevance for the user.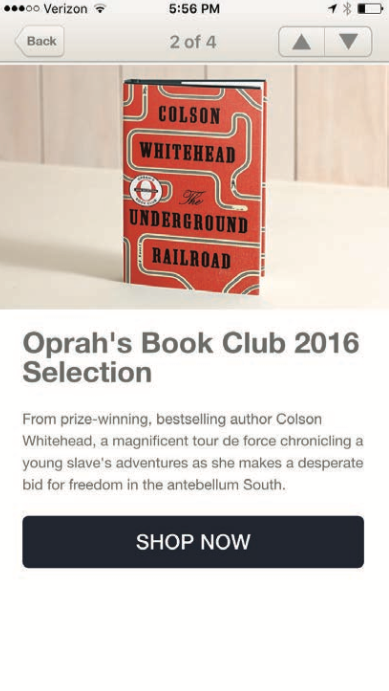 3) Offer High-Value In-App Content
The Express app message center houses relevant information, from fashion advice, to special occasion reminders, to summer vacation apparel suggestions. This provides helpful ideas and recommendationsat relevant times that can help cultivate loyalty and encourage frequent visits.
This example also highlights the fact that message center messages can use rich media. Put the spotlight on your product with stunning photography, videos, gift guides and more.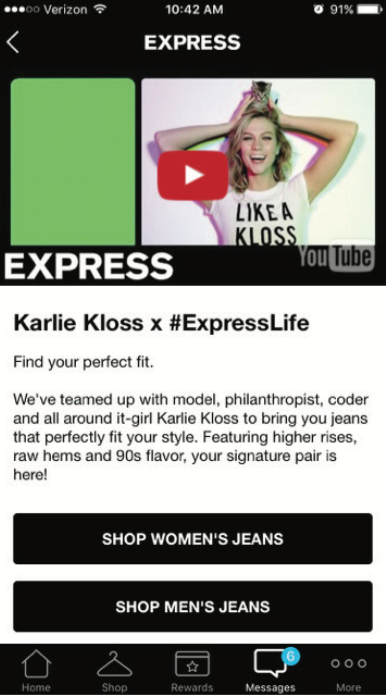 Want More Ideas & Examples?
Innovative retailers can use message centers to welcome users to your app, share the season's biggest sale, or give them the latest update on trends. For even more ideas, get our Message Center Inspiration Guide today. You'll find more message center ideas and examples from top retailers and other brands like Forever 21, Nike, Redbox, REI, GameStop, Starbucks and more.
Retailers who want to go above and beyond will embrace in app message centers as a fantastic way to connect with customers. Get in touch anytime to get a personalized demo of our Message Center solution!
Download our Message Center Inspiration Guide today to:
– See use cases you can adopt and implement
– Build smarter, more engaging campaigns
– Spark your thinking about message center possibilities
Subscribe for updates
If the form doesn't render correctly, kindly disable the ad blocker on your browser and refresh the page.
Related Posts
Categories