Yes, Another Inbox: 4 Key Advantages Apps Gain from a Message Center
It's hard to imagine the need for another inbox. Between a user's different email accounts, social network inboxes and multiple messaging apps (not to mention the emails that come from the social networks and messaging apps to the email accounts), do we really need another inbox?
Yes, we really do. Because your mobile app is downloaded and used by your most valuable, engaged customers. Your app provides an ideal way to connect with this audience, and provide the latest offers, promotions, announcements, marketing assets and other rich content to users. It is a unique channel to connect with your most loyal users and give them special treatment.
Having an inbox — or message center — within your app provides another way to communicate and share with your most important users. The reasons to add this capability cannot be ignored.
Advantages of In-App Message Centers
Here are four essential advantages you can gain by implementing an app message center:
1) Be Persistent (in a Good Way)
Message centers reach your entire app audience. No opt-ins required. It gives your messages persistence and your users a location to consume and revisit rich content at their convenience.
2) Get Personal with Highly-Relevant Content
Message center content can be personalized and delivered to your users based on their latest preferences and attributes. Messages can be automated for key events, like a welcome series or a service delivery update. You can also trigger messages based on location.
Express provides fashion advice for special occasions and shares the latest trends with app users through content delivered in their message center. Barnes & Noble gives people ideas about what they might be interested in based on what they know about them, such as recommending popular kids' books.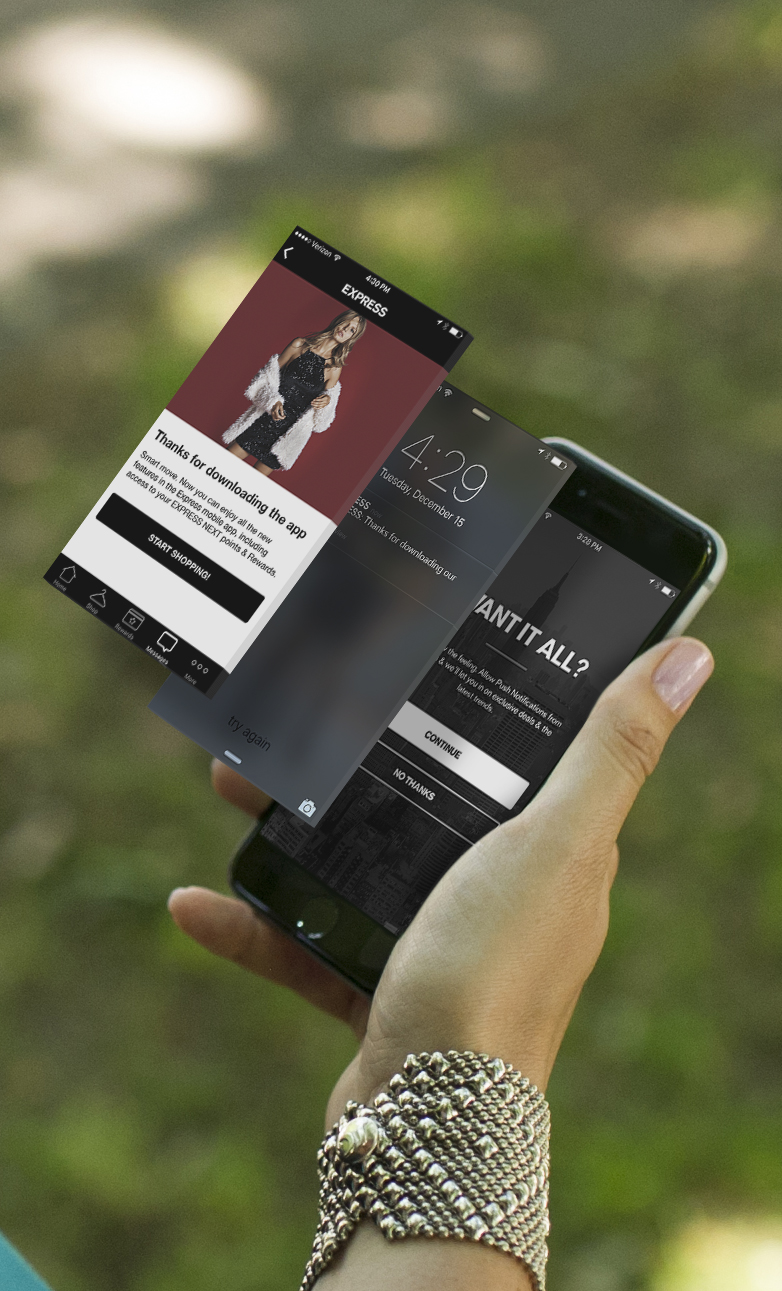 Express advises on the latest trends through messages delivered in their app's message center.
3) Achieve Unparalleled Reach
Our latest mobile engagement benchmarks report found that high-performing message center content generates 8x the read rate of push notifications alone, and when used in combination with a push notification, message center read rates more than double.
4) Deliver Rich, Full-Page Content
Display beautiful HTML5 content and video in an engaging format within the message center. Pre-built templates allow you to rapidly upload copy, images and videos for a welcome message, coupons, product introductions and more. You can also upload your own custom templates.
Around the holidays, GameStop gave users the opportunity to change their message center inbox to holiday-themed colors. Each message was highlighted with a festive color scheme. Upon tapping any of the red, green or black subject lines, the user was taken to a rich HTML5 landing page describing the offer in more detail. This playful experience is a colorful reflection of the brand personality.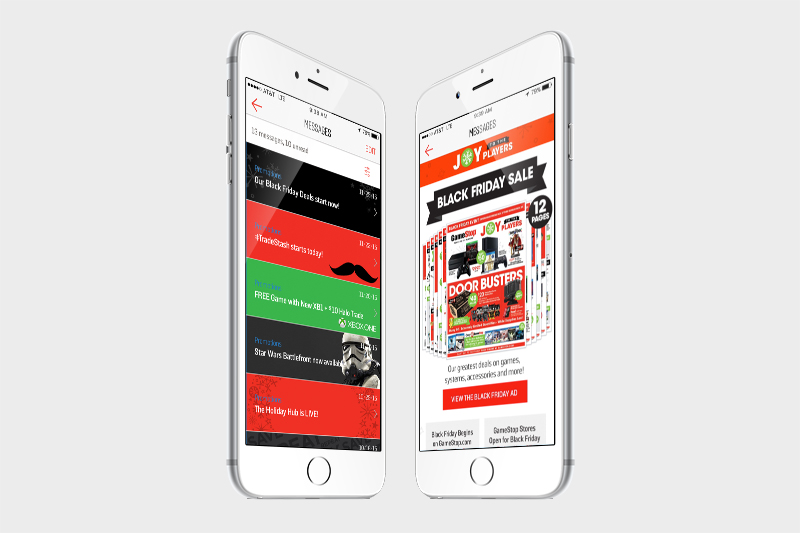 GameStop reinforces their brand with fun features and customization in their app's Message Center.
Subscribe for updates
If the form doesn't render correctly, kindly disable the ad blocker on your browser and refresh the page.
Related Posts
Categories