Why Add an In-App Message Center to Your Retail App? Check Out These Read Rate Benchmarks
In early 2015, we predicted mobile marketers and product owners managing retail apps would adopt the idea of an in-app message center (essentially an inbox inside your app) for the 2015 holiday season at a higher rate than in previous holiday seasons.
It turns out we were right: in November 2015, messaging volume to in-app message centers increased 152% compared to the prior year! Why? Retailers really caught on to the benefits of using an in-app message center. Did you miss the wave? If so, now is the time to catch up.
In this post, we'll share why you should consider adding an in-app message center, and some examples of top retail brands who are using message center creatively.
Why Add an In-App Message Center to Your Retail App?
Our data shows that apps without a message center are missing a huge opportunity. Medium-performing iOS apps (the 50th percentile) achieve eight times greater message center read rates than direct taps on a notification.
When we look at retail apps alone, our data showed customers read nearly half of all message center messages.
Need we say more?
Retail Message Center Read Rates for High & Medium-Performing Retail Apps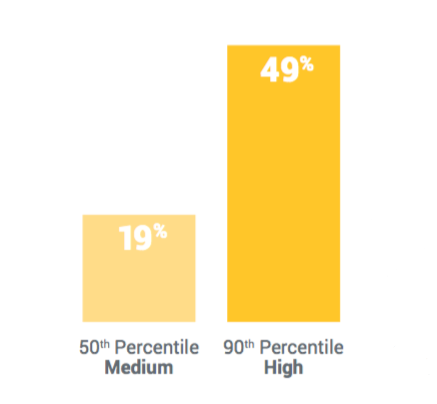 Data from Urban Airship's Message Center Read Rates benchmark report. Get your copy here.
Examples of Retail Apps Using In-App Message Centers
Message centers provide a consistent place for app users to go to access the latest and greatest holiday offers and content from their favorite retailers.
GameStop's Message Center Gets Dressed Up for the Holidays
We love how each message in GameStop's in-app message center is highlighted with a festive color scheme, and includes a fun image and subject line. Tapping on any of the red, green or black subject lines takes you to a rich HTML5 landing page describing the offer in more detail.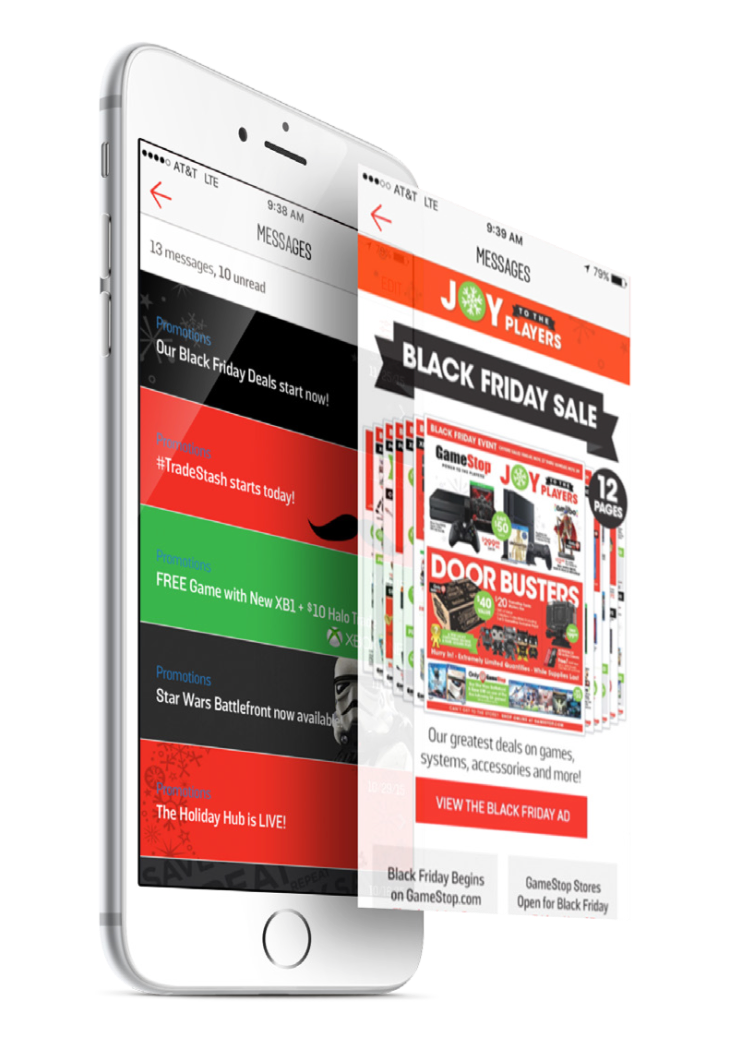 Backcountry App Uses Push Notifications to Drive App Users to Thier Message Center to Get More Details on Sales & Offers
Outdoor retailer Backcountry's app takes an extra step by combining their message center content with a push notification. There is a call-to-action in the notification to remind users to check their in-app messages for more details.
The great thing about a message center within a retail app is that there's more room than a push notification to provide details, context, and even images and videos to support a holiday offer. And, if a user has not opted in to receive push notifications, they can still access message center content.
Redbox Uses Their In-App Message Center for Customer Aquisition & Onboarding
Redbox's app combines push notifications with its message center and lifecycle automation to deliver a free movie rental code to new app users within one hour of their first app open. Open rates for these message center messages are 33% higher than its typical promotional offers – including 300% greater redemption.
The message center offer also helps Redbox with conversions: to redeem this offer, users must sign up for a Redbox account, which allows Redbox to streamline future purchases and gather additional data about their customers.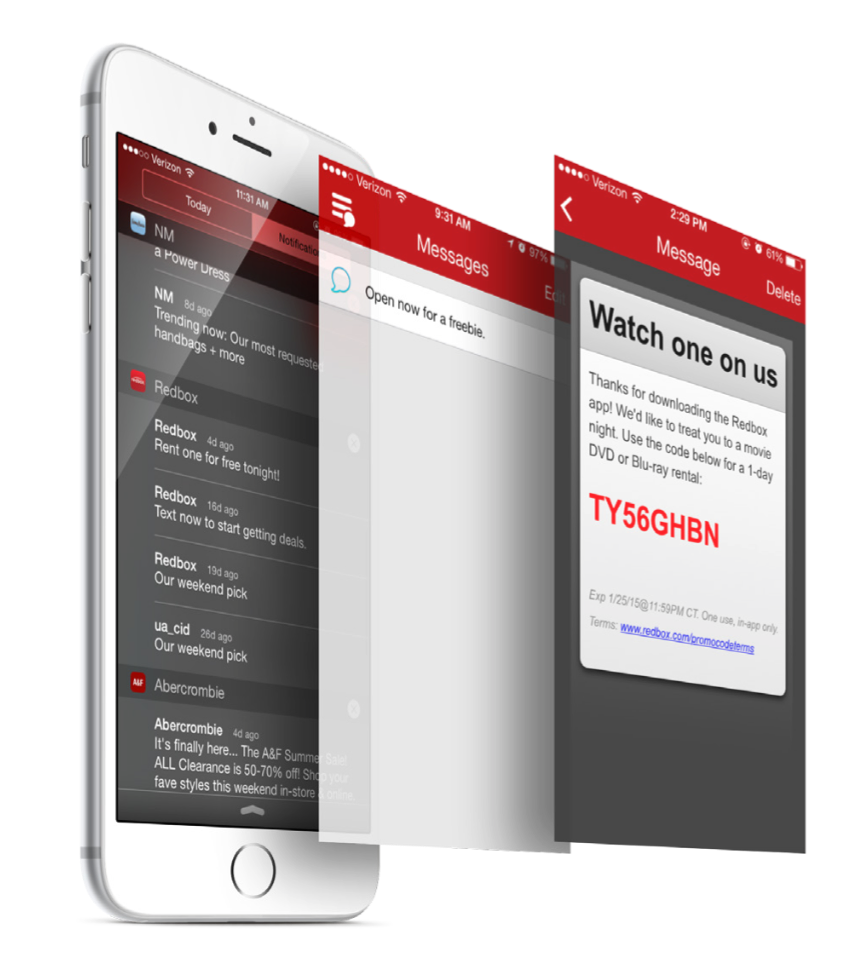 Neiman Marcus and Starbucks Promote Their Charitable Giving Through Their In-App Message Centers
Beyond sales and offers, an in-app message center offers a chance to share less time-sentisitve marketing messages that help increase customer loyalty and boost brand value. Neiman Marcus and Starbucks have used their app in-box to share their charitable giving commitments and connections.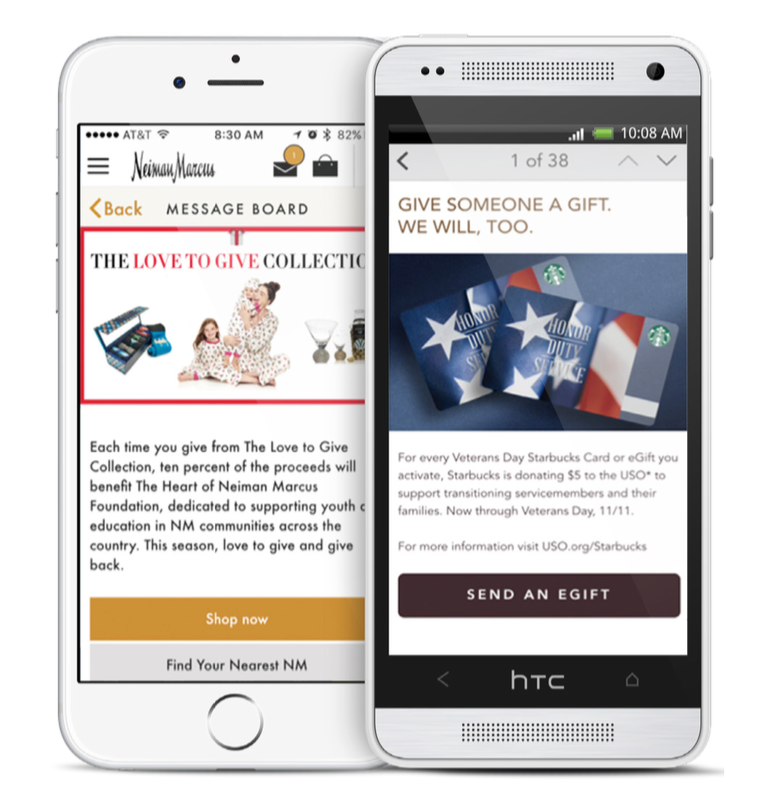 ---
Ready to learn more? Check out our cheat sheet on message centers here, and download our benchmark report on message center read rates to get more data to build a business case for including a message center in your app.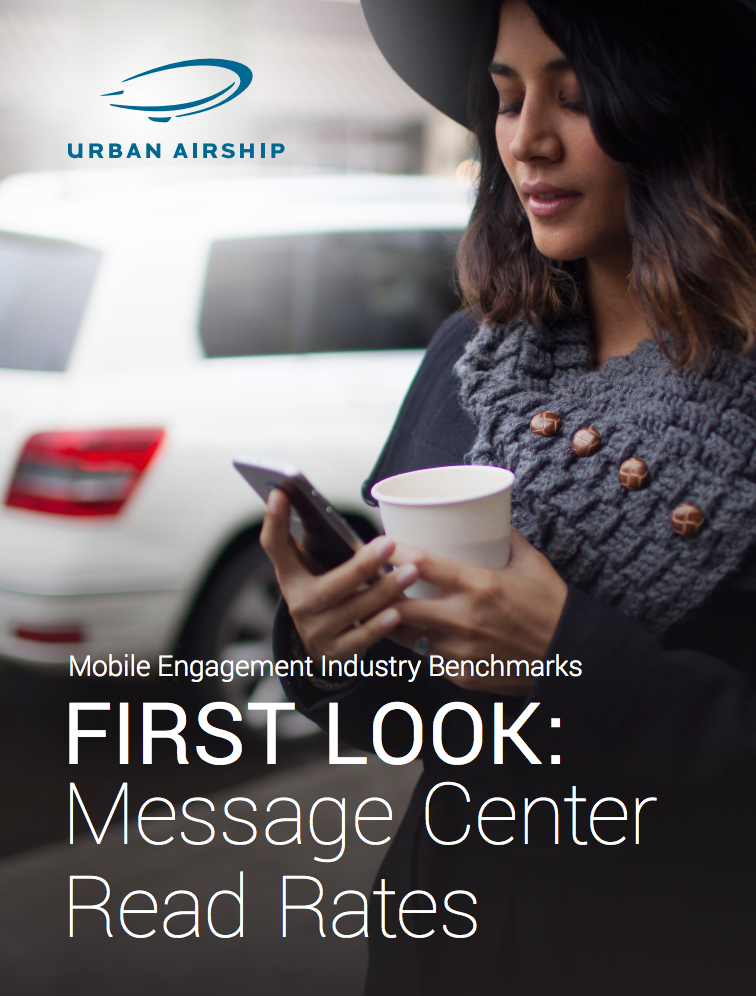 Download our In-App Message Center Read Rates benchmark report to learn more about:
The unparalleled reach marketing can achieve with high-performing message centers
Differences in consumer behavior and tactics to boost message center read rates
The massive performance gap between iOS and Android
Subscribe for updates
If the form doesn't render correctly, kindly disable the ad blocker on your browser and refresh the page.
Related Posts
Categories