4 Ways Retailers Can Drive Higher Conversions Using Interactive Notifications
It's one thing to speak to your audience. It's quite another to see them interact and engage with you at a deeper level. When your mobile app uses interactive notifications — push notifications with interactive buttons — your customers have multiple response options, giving your campaigns greater opportunities to connect.
Here are four use case examples to drive higher conversions:
#1 – Deliver Special Offers and Maximize Conversions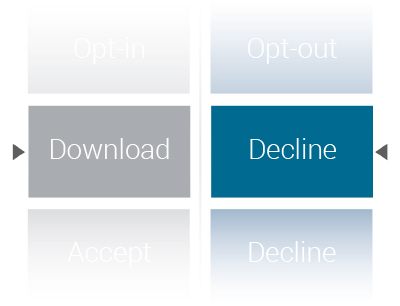 Use a push notification with interactive buttons to send a mobile coupon to device home screens. Users can choose to download or decline; it's one easy tap for them to convert. From there, you can send automated expiration reminders to ensure they don't forget their coupon on their next store visit.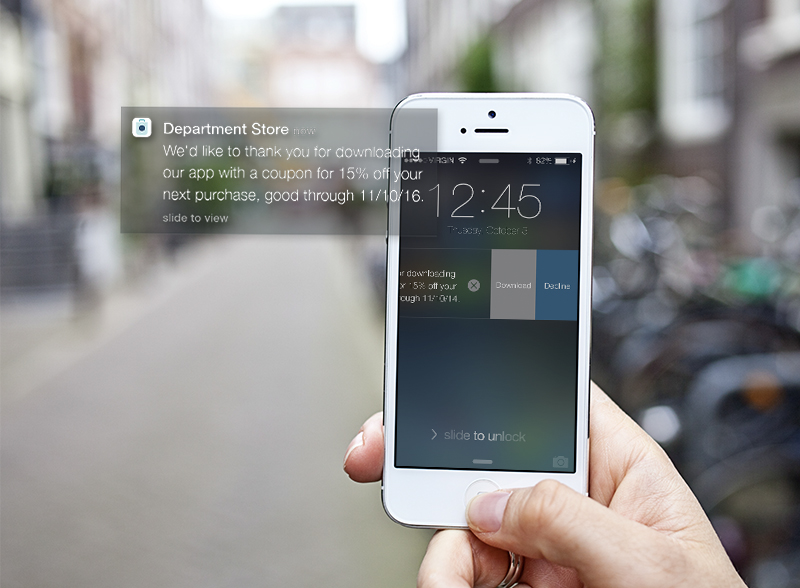 #2 – Spur Action with Shopping Cart Reminders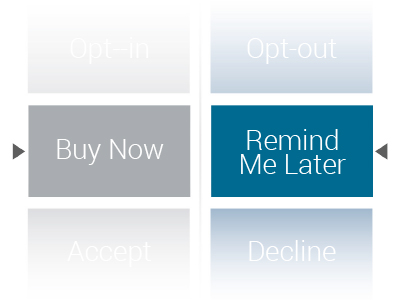 Drive urgency and encourage customers to move from browsing to conversion with a shopping cart expiration reminder. You can pinpoint responses with custom buttons that say "View Cart," "Remind me in one hour," or "Skip Sale" and respond accordingly. You can also help your customers tell their friends about a special sale by offering a social sharing button directly from the push notification.
#3 – Invite Loyal Customers to Join Your VIP Program
Push notifications with interactive buttons can draw loyal customers into your app and help reward them. For example, when a user's location profile indicates that they've visited your store several times, trigger an invitation to join the VIP program.
#4 – Generate Automated Micro-Campaigns for Audiences with Specific Interests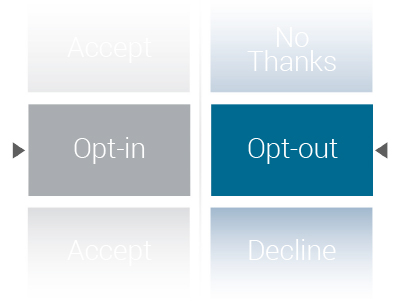 Drive users to opt in to a specific campaign (such as Black Friday) to deliver a series of offers, products or alerts. When users opt in, they receive ongoing push notifications via your automated drip campaign. The "opt-in" button can take your customers to a rich landing page or preference center to indicate which product categories they wish to receive offers for, further curating their experience.
Out-of-the-Box Interactive Buttons
With Urban Airship Engage, marketers can use any of our cross-platform buttons without requiring developer implementation. There are button pairs such as Accept/Decline, Like/Dislike or Buy Now/Remind Me Later. And there are also single buttons that can be used, such as Opt In, Download and Share, among others.
Perform the following actions with any interactive button:
– Open any page in an app or mobile web
– Tag audiences based on message responses
– Track actions taken with analytics to understand ROI
Push notifications with interactive buttons can change the way you connect with your customers. Try it out for yourself with Engage Starter Edition – it's free!
Subscribe for updates
If the form doesn't render correctly, kindly disable the ad blocker on your browser and refresh the page.
Related Posts
Categories