6 Reasons Retailers Need Mobile Wallet
Mobile wallet usage continue to grow – along with consumer expectations about what retailers will offer in mobile wallet: especially coupons and loyalty cards. Mobile wallet also offers an additional way to connect with your users on mobile.
Here are six ways retailers can make mobile wallet a win-win:
1) Easily Send Personalized Coupons
With just one tap on a URL — which retailers can send through a social media post, email, SMS or other channel — your users can download a coupon directly onto their smartphones. Your coupon will be stored right there in their Apple Wallet or Android Pay app — it's really just that simple. Using coupons in mobile wallet also has three incredibly unique key benefits: update offers on the pass anytime; send notifications with experiation reminders, and trigger coupon reminders with geolocation triggers.
Learn more about why coupons in mobile wallet just make more sense >>
2) Keep Offers Up to Date
Up to 85% of installed wallet passes are kept on devices and never deleted. This presents a huge ongoing opportunity for retailers to reconnect with customers. Your team can dynamically update the offer on passes — and send notifications with teasers or an alert to the availablility of a new offer.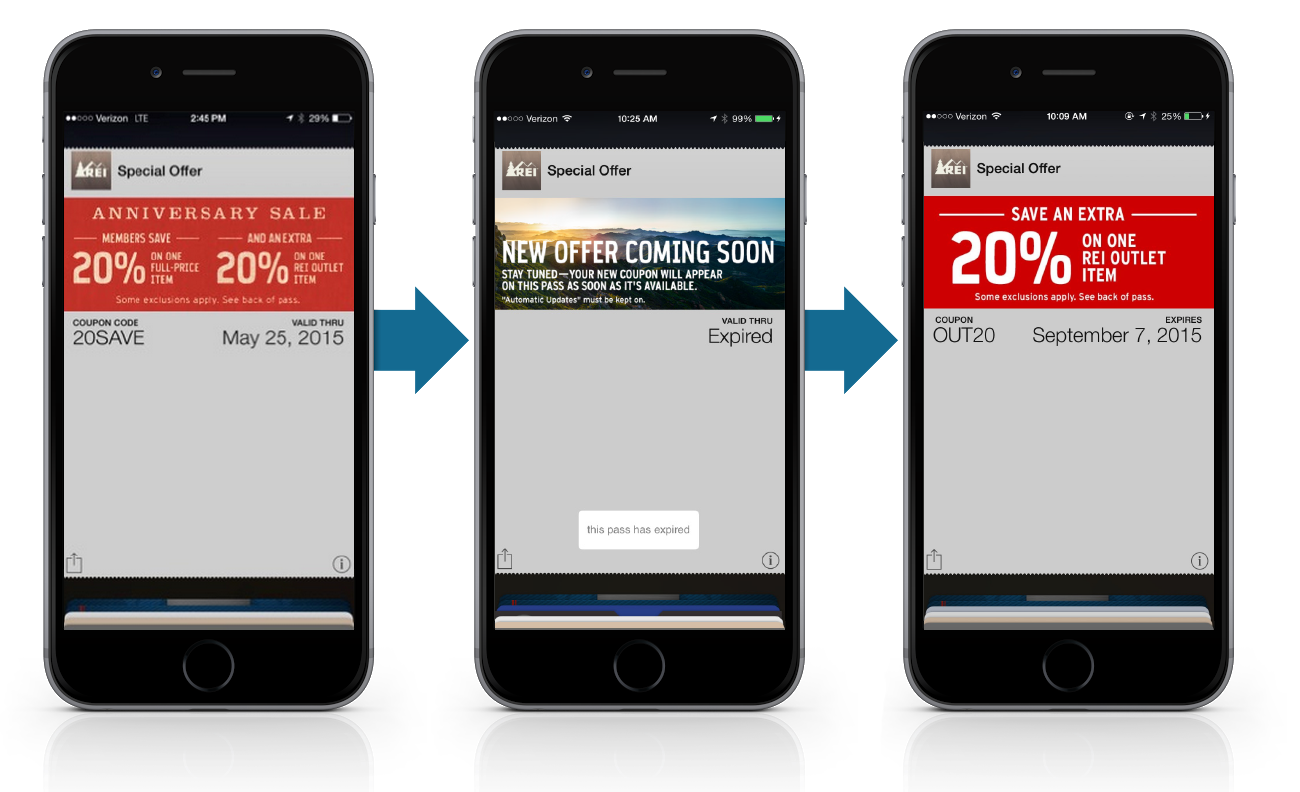 3) Make Loyalty Programs More Convenient & Valuable
Make it easy for customers to pull up their loyalty card at the point of sale — and quickly access and monitor their loyalty rewards. Rewards points can be tracked on the pass itself — and the mobile wallet pass can send notifications to let users know when they have new rewards available.
See more on using mobile wallet for loyalty programs >>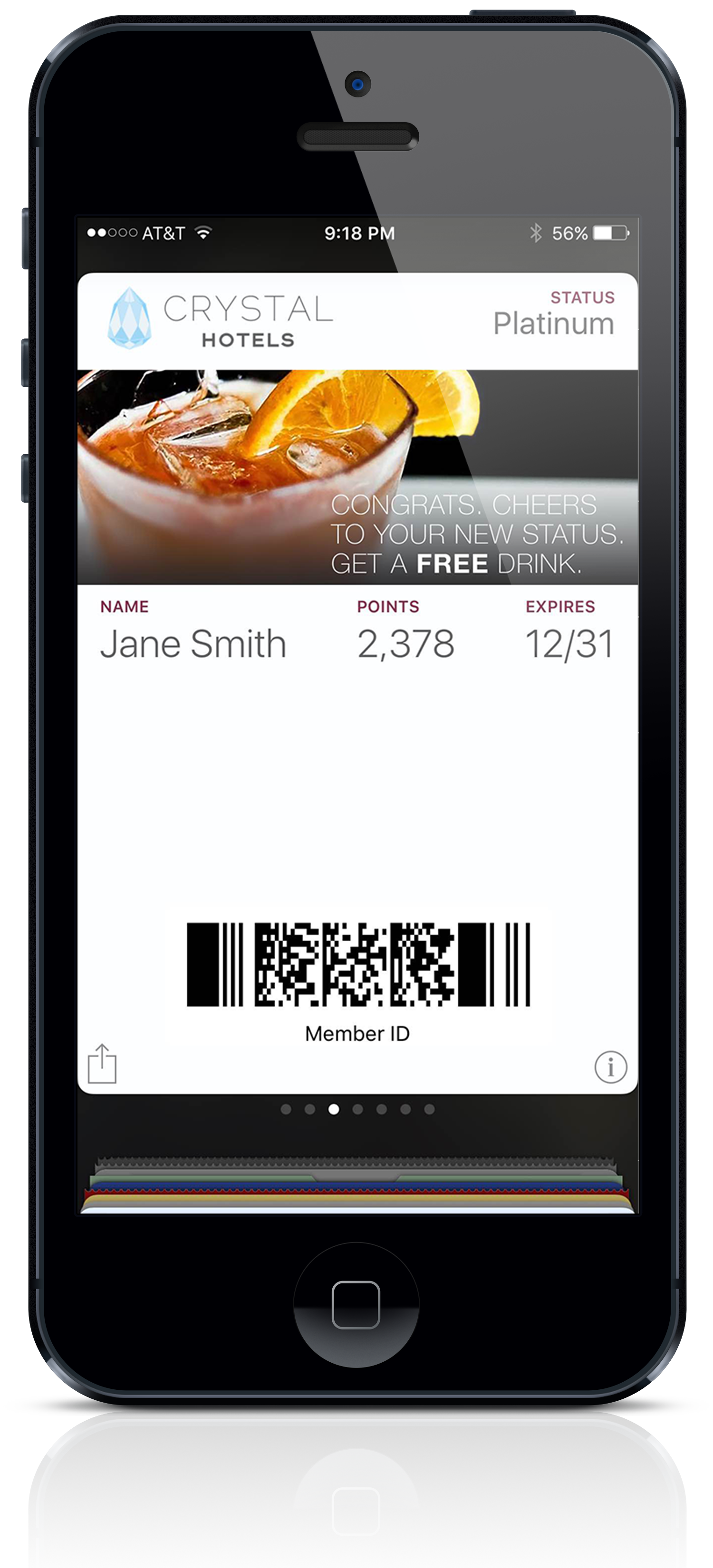 4) Exclusive Offers Build Deeper Connections With Your Best Customers
Got a big annual sale or VIP-exclusive events? Send members of your loyalty program early or exclusive access right on their loyalty card. Create a customized strip image with your latest promotion, such as "VIP Members: Pre-sale event going on now" to drive traffic in-store or online. Link to your website on the back of the pass to take your customers to the desired destination.
5) Give More With Mobile Wallet Gift Cards
Instead of sending a code that can get buried in an email inbox, send a gift card wallet pass. Configure your pass with fields that can be updated to reflect a customer's current point/dollar balance and then expire the pass once the amount has been fully used. Pair the pass with location to remind your users to use their gift card when they are near a store location.
6) Drive More In-Store Traffic
Use mobile wallet to increase awareness and drive excitement for your in-store event or seasonal sale. Use it to grant special entry for your guests or customers. Create a countdown timer in a field of the pass and update it as the date approaches. Build the anticipation by sending a change notification as the event draws closer.
Mobile Wallet = Ongoing Engagement Channel
Mobile wallet marketing complements your existing digital marketing strategy, and creates an even bigger footprint on your customers' mobile phone, and delivers magical experiences your customers are asking for.
A whole new world of possibilities for mobile wallet marketing is now open to you. Make the move: schedule a mobile wallet demo today.
Subscribe for updates
If the form doesn't render correctly, kindly disable the ad blocker on your browser and refresh the page.
Related Posts
Categories