Mobile Consumer Trends for 2023 Every Brand Marketer Should Know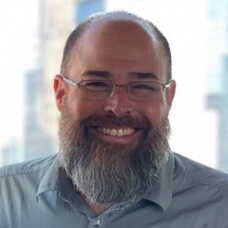 Brands today are facing a mix of economic uncertainty, rising acquisition costs and growing data regulations. To help executives and marketers better understand evolving consumer preferences, behaviors and expectations and more quickly create greater customer value and mutual benefit, our team at Airship recently released a new global report, "The Mobile Consumer 2023." 
This year's survey, fielded with Sapio Research, included 11,000 respondents from 10 countries, including the U.S., Canada, the U.K., France, Germany, South Africa, Singapore, Thailand, Indonesia and Brazil. Insights span the entire mobile app customer lifecycle and perennial areas of focus for marketers — from personalization and email marketing to how consumers meld physical and digital experiences and what data they are willing to share with brands.
People Are More Willing to Share All Types of Information with Brands
All 15 types of information we tracked year-over-year saw increases in the percent of consumers who said they'd share them with brands for personalized interactions and special incentives. Email addresses are the most freely shared at 86% of respondents, but consumer behaviors suggest they don't consider it a sensitive piece of information. The second most shared information is "interests relevant to a brand" (78%), which overtook "name" as the second most shared information.
Rounding out the top five most shared information are "their communication preferences" and "what they've browsed on a brand's app or website," highlighting the importance of a customer-centric approach to brand interactions. In fact, the information seeing the biggest year-over-year gains in consumer willingness to share is "what they value socially (environmental, moral, political or religious)."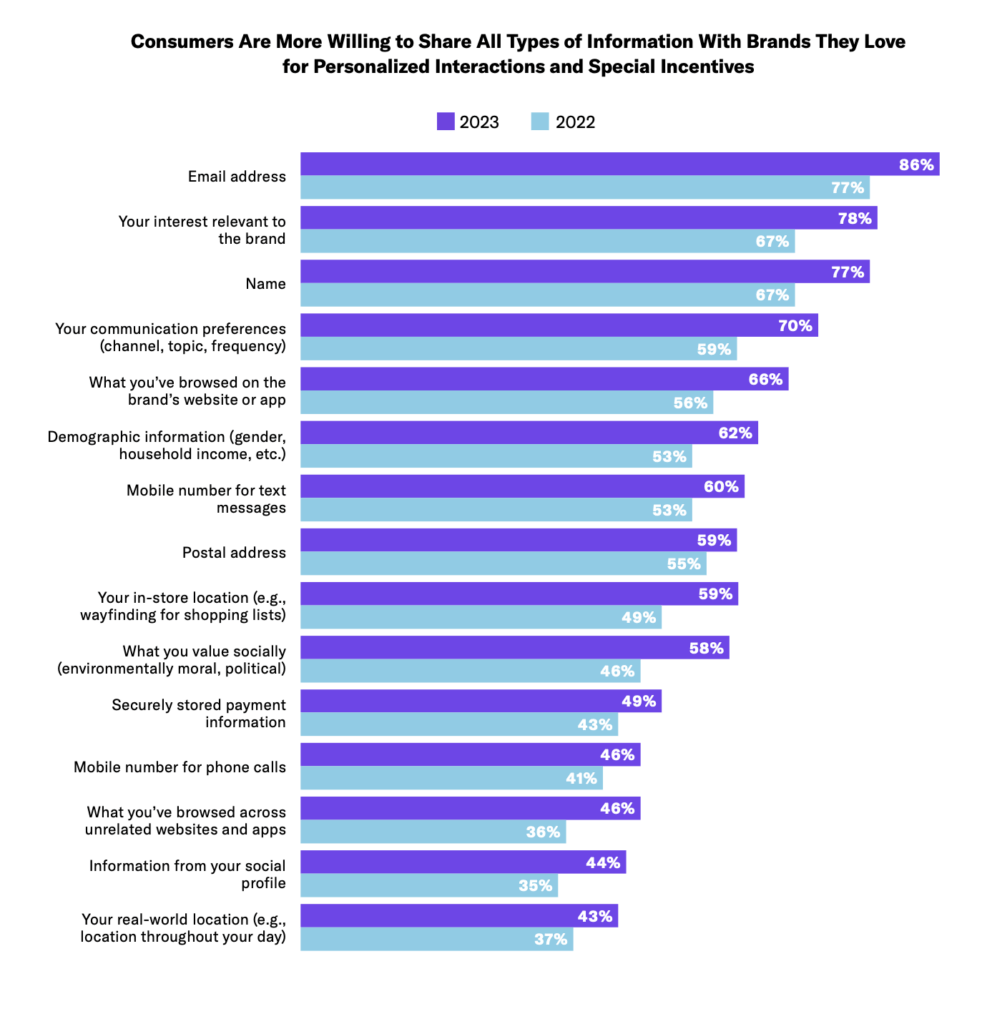 People want a more customer-centric approach and are willing to share valuable information in exchange for mobile-enabled conveniences and personalized service — which in turn allows brands to serve them better and makes opt-out much less likely.
Emails Increasingly Left Unread
While email addresses are most commonly shared information, it's worth noting that 79% of consumers ignore or delete marketing emails from brands they love half the time or more (up 1% year-over-year). Younger generations, led by Gen Z, are less likely than Gen X and boomers to pursue traditional methods of avoiding commercial email — by unsubscribing or deleting emails by scanning sender or subject lines. Instead, they are much more likely to say they don't often check their email, use a secondary email account they rarely check and use both anonymous email addresses (e.g., via Sign In with Apple) or fake ones.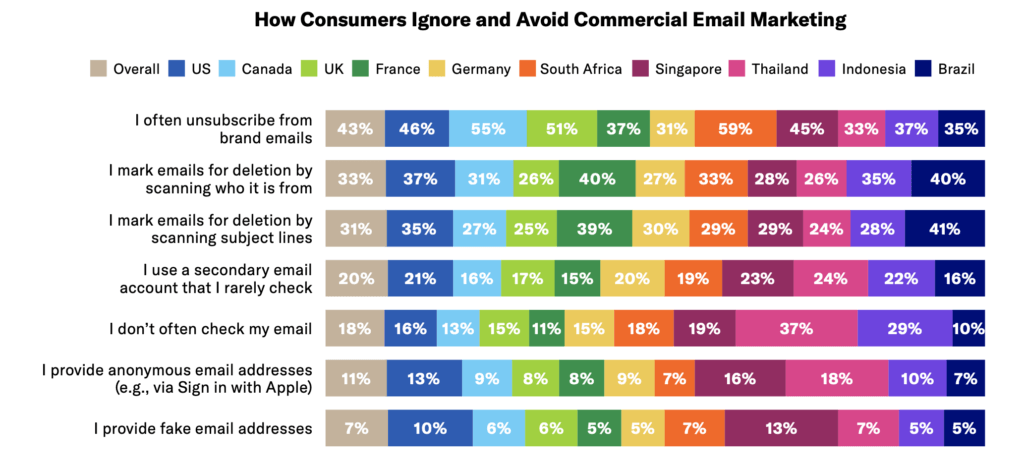 People Want Personalization That's Useful, Not Creepy
Globally, the top three types of personalization consumers find to be most useful are "recommendations and offers based on past behavior or purchases" (41%), "interests and preferences supplied to the brand" (40%) and "content and offers targeted to their current location" (34%).
With very few exceptions,"predictive suggestions based on everything the brand knows about you" was ranked the least useful personalization method across all countries, age groups and income levels. The outliers? Gen Z, consumers in Singapore and high-income households, who find this type of personalization to be slightly more useful than another low performer — "basic information (name, city, state/country)."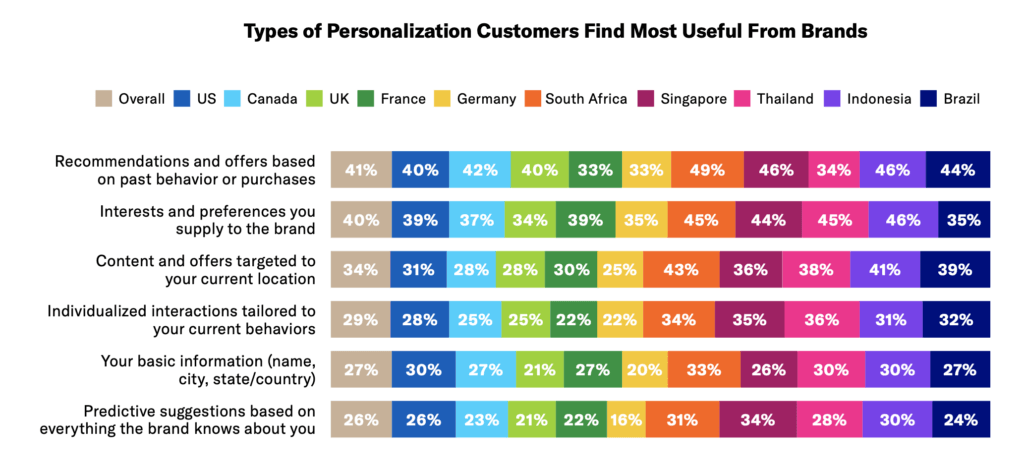 Mobile Demands Immediacy and Customer Controls
For all of the message types where we had year over year data, the only frequency option that grew across all of them was "only as I'm using the specific app." However, the percent of respondents that want messaging "immediately, and as often as it happens" was still nearly twice as large as those that only want it while they're using the specific app. The upshot? You need both in-app messaging and push notifications.
Consumers have varied preferences for the frequencies of app-based messaging. These findings illustrate why it's important for brands to give customers control over the types of messages they receive, as well as where and how often they get them.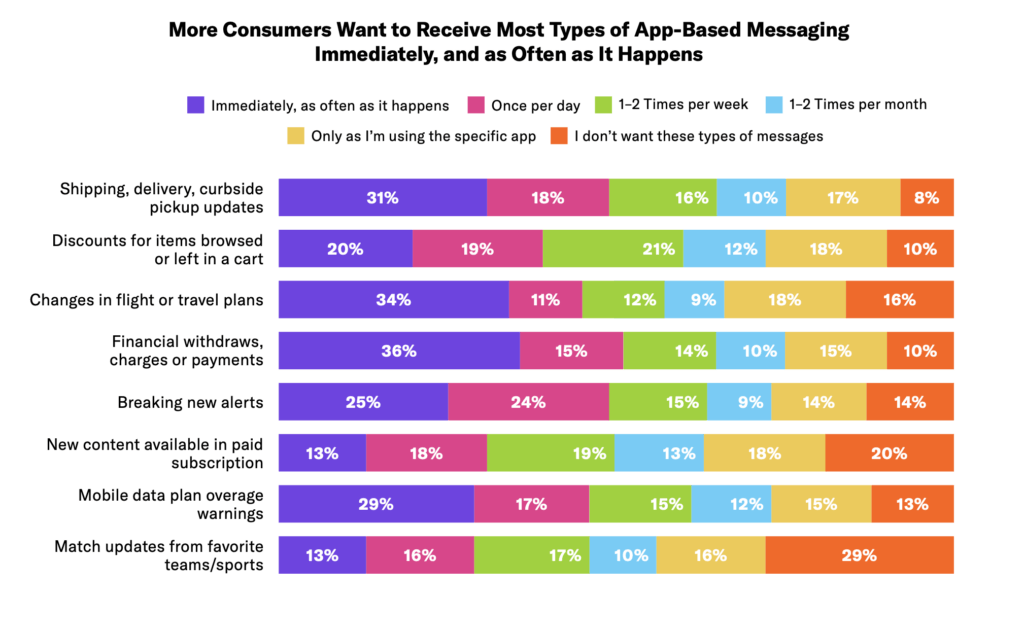 Download "The Mobile Consumer 2023" report from Airship for regional and generational insights across topics such as:
What leads consumers to continue to use apps
Why consumers delete apps and how quickly do they decide to do so
How consumers use smartphones while shopping in-store
What drives people to opt in to mobile app push notifications
You can also join Airship and poq on July 26th for a lively discussion of the research and best practices most important to retailers. Register for "The Mobile Consumer: Enhancing Shopper Value in 2023" here.
Subscribe for updates
If the form doesn't render correctly, kindly disable the ad blocker on your browser and refresh the page.
Categories