International Women in Engineering Day: An Interview with Mariessa Logan, Airship Senior Security Analyst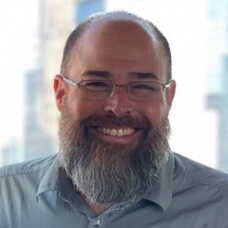 International Women in Engineering Day is celebrated on June 23 every year around the world, to honor women in the field of engineering. It focuses on raising the profile of women who are changing the field of engineering. To help celebrate the day and the important role diversity plays for every team, we thought we'd profile one of our own engineers — Mariessa Logan — and her thoughts on getting into the field and helping other women do so too. 
What is your role at Airship?
I'm on the security team. I do application testing of all our tools. I check for vulnerabilities and work with engineers and developers to fix them. I also work on sales-related projects, including working with customers to make sure they're using the Airship platform securely.
What was your path to the role that you hold today?
It was a winding path for sure. I got an undergraduate degree in French studies. I had big dreams of being a poetry translator. There were not a lot of translator jobs out there because software was taking over translation. So, I decided to learn to write software. I thought that would at least give me job security.
I started out working in call centers and then went back to school for a computer science degree — Oregon State University's post-baccalaureate online program. That's when I fell into cybersecurity. I have to learn something new every single day and my brain loves that.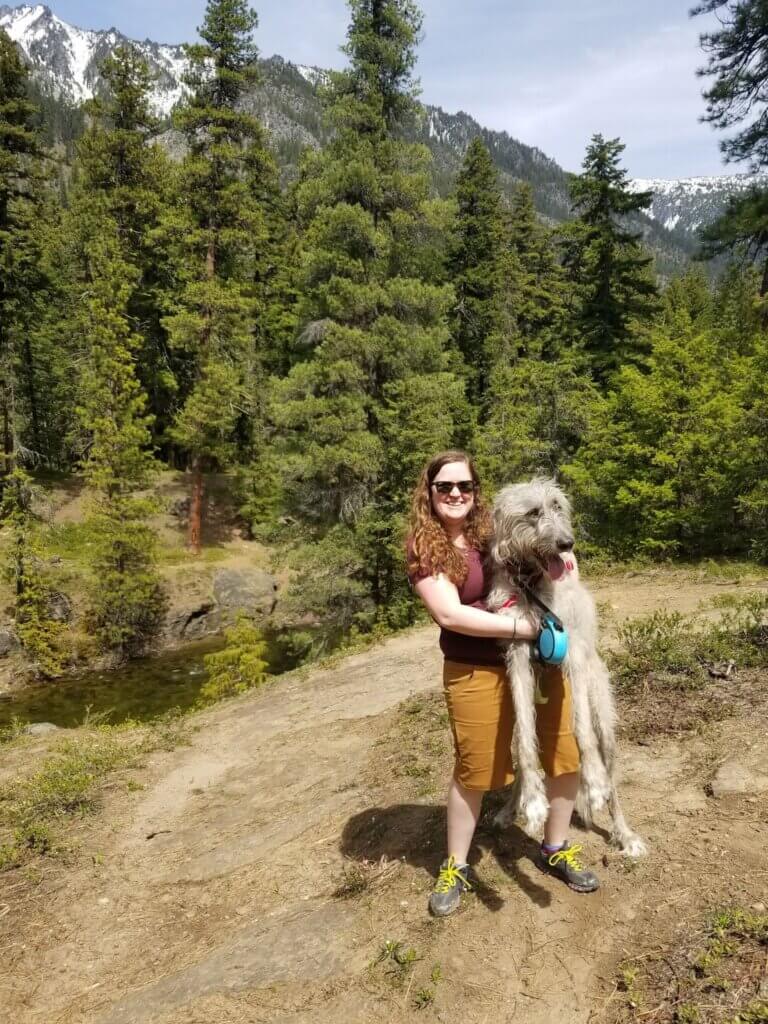 Do you have friends or family or other people who helped you make that career decision?
I was the driver of all that. But I have many friends who are in various forms of software development. I definitely went to them and said, "Hey, I want to do this. What's the best way?"
As you were making that transition, what did you find most challenging?
I was surprised by the language crossover. When you're learning a second language, you also have to learn to think in the culture it originates in, especially idioms. When I was learning programming languages, I realized I had to learn to think like a computer. It's weird to say, but I had to embrace the culture of a computer, which is more binary.
How do you stay abreast of new technology?
There are all kinds of sources out there for learning and hearing about the new stuff coming out. I look at a lot of newsletters, such as KrebsOnSecurity. The government is publishing stuff all the time now, including CISA. And, of course, we all use Reddit.
During the five years you've been in engineering, have you gained a broader perspective on why it's important for more women to enter the field?
On my first job, my entire team of 15-20 were men. It's an older company and I was the first woman they had hired ever. It was a bit jarring that first day when I walked in and sat down. I was thinking, "Okay, there's nobody else at the table that's a little bit like me … this is kind of weird." It turned out the team was great and there weren't any issues. But you see this imbalance even more when you go out to conferences.
I think having diverse perspectives is so important when you're creating software or securing a network. I've done what I can to help other women when I meet them and talk them through their career goals. I've been trying to be an advocate for women in the industry. I tell them, "Yes, you can do it. It's fine."
It helps me that I'm part of an organization, Women in Cybersecurity. I was pretty discouraged when I first joined that other team and I was the only woman there. But I realized there's been a lot of movement in cybersecurity to add more women. We were 13% women in the workforce for cybersecurity about five years ago. Now it's up to 24%, which is significant. That could keep moving forward, and organizations like WICYS can help.
Can you talk about your experience as a female engineer working at Airship?
I'm coming up to a year at the end of July. So far, working at Airship has been great. I don't feel I've had a different experience here because I'm a woman, which is a rare feeling. I feel like I've just been a security engineer, rather than a female security engineer.
For International Women in Engineering Day. What is the most important message you want to send young women as they think about their careers?
People told me there would be a lot of roadblocks. Because I'm a woman, I would have to fight to be respected. It turned out to be not as bad as that. The more women who do it, the easier the road gets for the next generation.
What were the roadblocks or hurdles that you had to overcome? And how did you do that?
One of the major things I ran into was going to conferences, because you're running into a lot of different people and personalities. I went to a party once and people kept stopping me and telling me I was in the wrong place. I was with my husband, who's not in cybersecurity or technology, and they weren't saying that to him.
I think one of the hurdles I had to get over was walking into a room filled with people who didn't think I belonged there. That was early in my career, so I didn't really want to speak up because I was still learning. I'm still learning today, but now I can walk in with confidence and own my role and broader contributions to the team and company. I think one of the biggest hurdles to get over is imposter syndrome, which everybody has to deal with.
If you have questions for Mariessa Logan, you can reach her on LinkedIn. For more on what Airship is doing to increase diversity and inclusion throughout our company, and especially STEM careers, check out our blog post on Now+Next.
Subscribe for updates
If the form doesn't render correctly, kindly disable the ad blocker on your browser and refresh the page.
Categories