6 Stats You Need to Know from Airship's Consumer Mobile Survey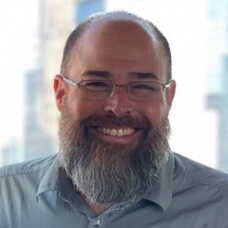 In a recent survey of 9,143 respondents across the U.S., U.K., France, Germany, Australia, Singapore and India, Airship uncovered a wealth of actionable data spotlighting the latest in consumer behaviors and expectations for mobile experiences.
Airship's report, The Mobile Customer Imperative, reveals the growing role of apps in consumers' lives and must-know shifts in how they want to engage with brands, including how these preferences differ across countries and demographics. Our report also highlights some of the ways in which brands can leverage these insights to deliver the experiences your customers demand.
Check out these six illuminating findings from the survey. And be sure to download the full report for more valuable insights and recommendations.
60%+ of baby boomers have used most types of apps more or about the same since the beginning of the pandemic
While our data confirmed that younger generations are leading the charge toward mobile apps, we found that more than 60% of boomers are also using apps more or about the same across every app category except for Education and Travel & Hospitality. These findings suggest a potential greenfield opportunity for brands that are successful in driving more boomers toward their app.
Immediate value is the #1 reason people opt in to app notifications
Customers love rewards, deals and discounts. And our data further validates the insights from Chipotle, Starbucks, and Ace Hardware at Airship's recent Elevate Customer Forum, where these brands' described how their playbooks place seamless, value-laden app experiences and loyalty at the center of recipes for growth, retention and customer value. The bottom line? When you provide customers with meaningful rewards for sustained loyalty, your brand will benefit too!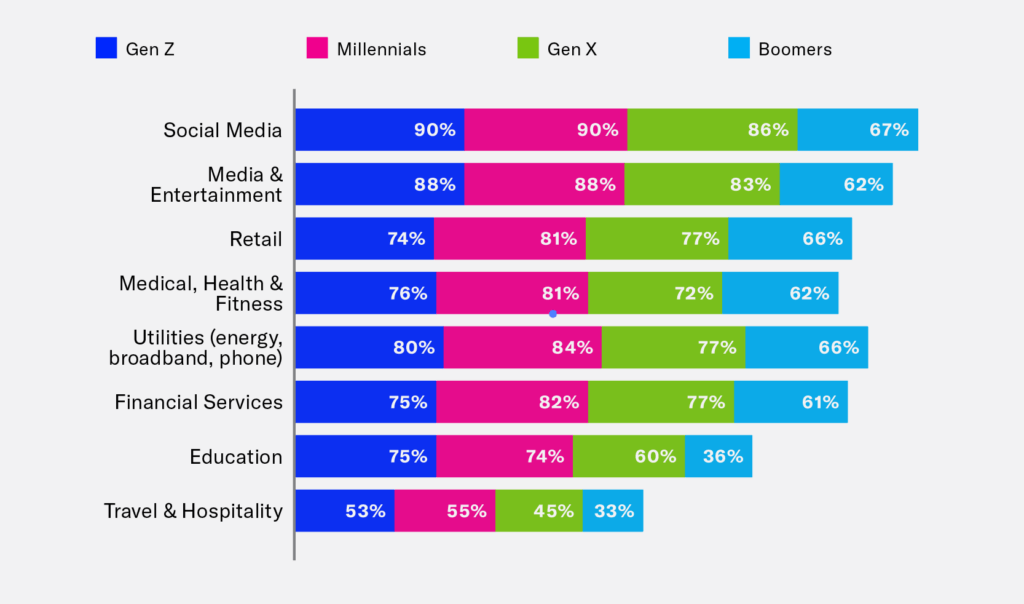 Nearly half (46%) of global respondents are willing to share their "social values" with brands
When we asked about the information people are willing to share with brands for personalized interactions and special incentives, we found that people are least likely to share "information from their social profiles" (35%). However nearly half will share their social values (environmental, moral, political, religious). This is especially relevant as other research has shown that ethics, corporate social responsibility and ESG (environmental, social and governance) factors are increasingly important to customers, and impact their purchasing decisions.
Consumers are more likely to stay opted in to brand communications if they have control over the reason (43%), frequency (41%) and channels (40%) with which brands engage them
Increasing privacy regulations, the demise of 3rd-party cookies, and growing consumer attention to how their data is used continue to reshape digital experiences, making it more important than ever to allow customers to tailor their communication preferences. That's especially true in the U.S. and India, where customers have an even greater preference for controls over the messages they receive. This shows how important it is for brands to collect user preferences during the onboarding experience, and continue that effort throughout the customer lifecycle – so you can create the types of tailored experiences and reciprocal value exchanges that keep customers engaged.
Nearly two-thirds of consumers will use retailer's apps to meld digital and physical experiences
As the lines between physical and digital experiences continue to blur, more than half of respondents in every country surveyed said they are likely to use their smartphone in store to accomplish eight different activities. Examples include opening a retailer's app, using loyalty cards or coupons, or scanning a QR code. Again, millennials are leading in this area, but considerable percentages of boomers also indicated a likelihood to use their smartphone while perusing the aisles. Today's brands have a real opportunity to reach out and communicate to older generations, either in store or through an app, about the ways their smartphones can enhance their in-store shopping experiences.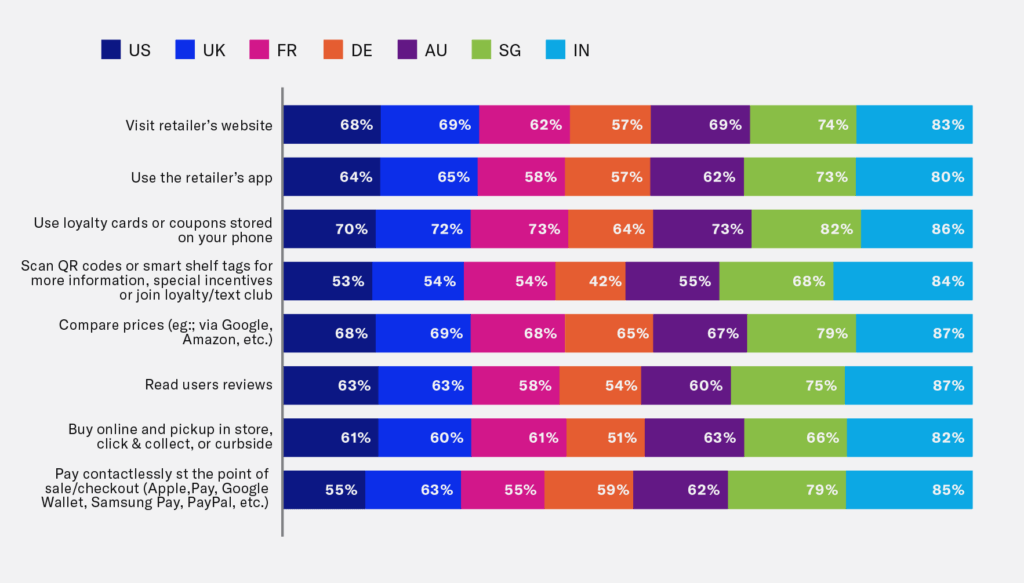 More than half of global respondents (53%) are willing to share their phone number for text messages, but only 41% will share it for phone calls
These findings illustrate that text messaging remains an effective engagement channel. However, customers are sensitive to unwanted phone calls. Just keep in mind that the likelihood of sharing personal data and information varies by country and age. Consumers in certain countries and age groups are more willing to share different data if it will be used to personalize experiences and create deeper connections. In fact, ahead of phone numbers and even postal addresses, consumers are more willing to share "Interests relevant to a brand," "communication preferences" and "what they've browsed on a brand's app or website." Check out the full report to learn more about these differences.
These are just a few of the insights and ideas that you'll find in the report. Download it today to learn more, and get in touch to see how Airship can help you create more effective app experiences that drive unique advantages for everyone involved.
Subscribe for updates
If the form doesn't render correctly, kindly disable the ad blocker on your browser and refresh the page.
Categories