Highlights from the North American Session of Elevate 2021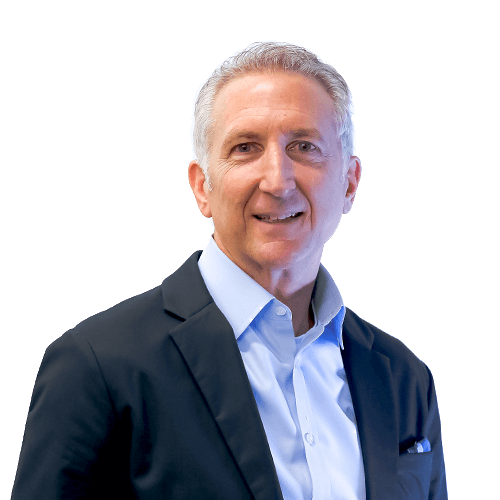 Wednesday marked the North American portion of our Elevate 2021 Customer Forum. The event was filled with insights and innovations from market-leading analysts and professionals.
Attendees came away with a wealth of predictions and actionable strategies, beginning with visionary keynotes from Benedict Evans and Apptopia CEO Jonathan Kay, through enlightening success stories from brands like Chipotle, Allstate and FOX, to new innovations from Airship experts, and much more!
Here are some highlights from Elevate 2021.
COVID-19 Accelerates Digital Transformation
Speakers described how the pandemic and related lockdowns have accelerated the shift toward mobile apps as a preferred destination for almost everything, propelling brands to sharpen their mobile app experience capabilities.
Airship speakers, including CEO Brett Caine, highlighted the increasingly important role that mobile apps play in our day-to-day lives. Caine cited Airship findings that mobile app audiences from its global customers grew 31% year-over-year in 2020, which was almost twice as fast as 2019 growth.
Renowned tech analyst Benedict Evans explained how the pandemic shifted the internet's position in the ecommerce funnel. "Because people are now using the internet to decide what to buy… it's no longer just a price comparison engine. Now, it's a much more fundamental part of the purchasing journey."
Apptopia CEO Jonathan Kay shared extraordinary data that revealed the benefits of investing in the mobile app experience to meet ever-increasing customer expectations as compared to the downside impact of not doing so.
Nicole West, VP of Digital Strategy & Product at Chipotle highlighted how Chipotle was well positioned for this challenging period because of the foundation they'd built around the mobile app. She emphasized how important it is to have multiple access points for customers–and how critical it is to reward them for their loyalty–as competitive differentiation is increasingly dependent on how well brands execute the mobile app experience.
Mobile Success Requires a Next Generation of Tech Innovation
From the keynotes to our panelists, our experts spotlighted rising customer expectations as a key driver of their mobile strategies, solutions and investments.
Allstate's Cheryl Washkowiak described how intelligent automation (powered by Airship) empowers the insurance brand to elevate mobile engagement with their customers. With event-triggered automations, Allstate is now able to provide its customers with highly contextual and personalized messages in the precise moments of need, whether it's a natural disaster or as simple as when a bill is due for payment.
Airship's SVP Technology Mike Herrick shared how Airship is responding to the evolving needs of the industry with its innovative new Airship App Experience Platform. The platform includes several exciting new solutions, including Airship Tours, Airship Preference Center and Airship Surveys. Contact us to learn more about what these next-generation solutions can do for your brand and how you can participate in our Early Access program.
Loyalty Pays Big Dividends
Loyalty programs played a starring role at the forum, with captivating success stories and case studies from brands like Chipotle, Allstate and ACE Hardware. The evidence overwhelmingly supports the benefits of getting on the right side of the value equation between brands and customers. If brands provide meaningful rewards for customer loyalty, they will benefit. Here are some highlights:
Kristen Reinke, CRM Marketing Manager for ACE Hardware outlined the instrumental role that mobile plays for their loyalty members, allowing ACE to reach these engaged and valuable customers with unique offers, promotions and useful how-to content — all of which are designed to provide significant value.
Chipotle's highly regarded loyalty program got multiple shout outs at the event, and not just during our fireside chat with Chipotle. Apptopia's Jonathan Kay shared data that showed how Chipotle's loyalty program drives industry-leading app engagement with clear and measurable spikes when Chipotle promotes new and exclusive rewards and features.
More broadly, Apptopia's data also showed how investing in loyalty translates into higher revenues, reiterating that simply having a loyalty program isn't enough. Brands that invest in the app experience for their customers — especially their most loyal customers — are primed to see +50% gains in customer growth, time on app, retention, and a significant bump in revenue.
Privacy and Platform Changes Put Apps Front and Center
Speakers including Benedict Evans, Airship's Mike Herrick and Brett Caine, and Lindsay Silver from Fox Corporation explained how recent privacy-centered changes to iOS and Android operating systems continue to elevate the importance of providing clear and easy ways to allow for customer preferences within the mobile app and all other customer-facing vehicles.
Lindsay Silver, SVP of Commercial Data & Engineering at Fox talked about how Fox's family of mobile apps delivers compelling video content that is curated, personalized and contextualized based on real-time analytics derived from collecting and leveraging first-party data and more.
Airship's Andra Robinson and Ramsey Kail dove into the complex and ever-changing privacy regulatory scenario that exists today across continents and countries. They also described how changes in iOS15 and Android 12 are impacting brands, and how brands can leverage apps to continue to deliver great user experiences in a world where the user controls preferences for sharing data.
According to Kail, user education and choice are two key components to a successful post-iOS15 strategy. Brands must educate users on the value potential to them of sharing their data as well as the multiple options available to help them shape their preferences in order to earn their willingness to opt in their preferred experiences.
These are just a few of the fantastic insights from the North American session of Elevate 2021. If you missed the event, don't worry! You can access all of the great presentations, panels, roundtables and technical labs, starting Tuesday, November 2nd. All you have to do is go here.
Subscribe for updates
If the form doesn't render correctly, kindly disable the ad blocker on your browser and refresh the page.
Related Posts
Categories