in-app Experiences
Preference Center
Increase retention with a best-in-class Preference Center built for marketers.

Whether it's optimizing the content of a message or building a better customer journey, marketers want to continuously improve. Our Platform makes it simple to complete rigorous testing so every message and campaign is fueled by data — and incredibly effective.
Impress Your Customers with Powerful Personalization
Empower customers to choose how they want to engage with your brand by allowing them to select when, how and where they would like to receive communications by quickly setting up subscriptions lists that they can opt into based on their personal preferences, interest or types of messages.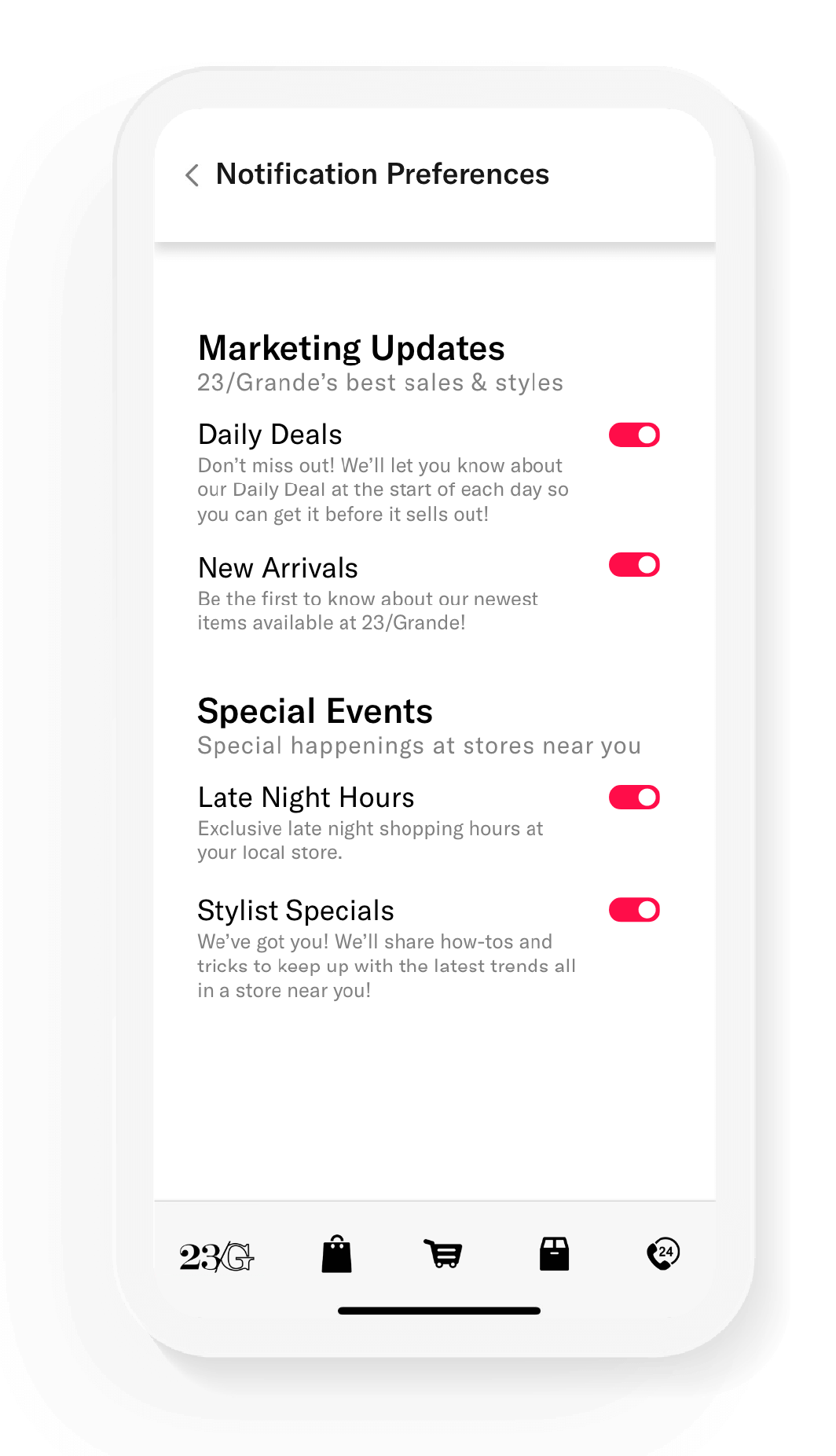 Optimize Your Channels for Retention
Increase engagement and retain opt-ins by sending relevant and targeted content that customers have indicated they want to receive. Seamlessly target various segments or groups to ensure greater retention.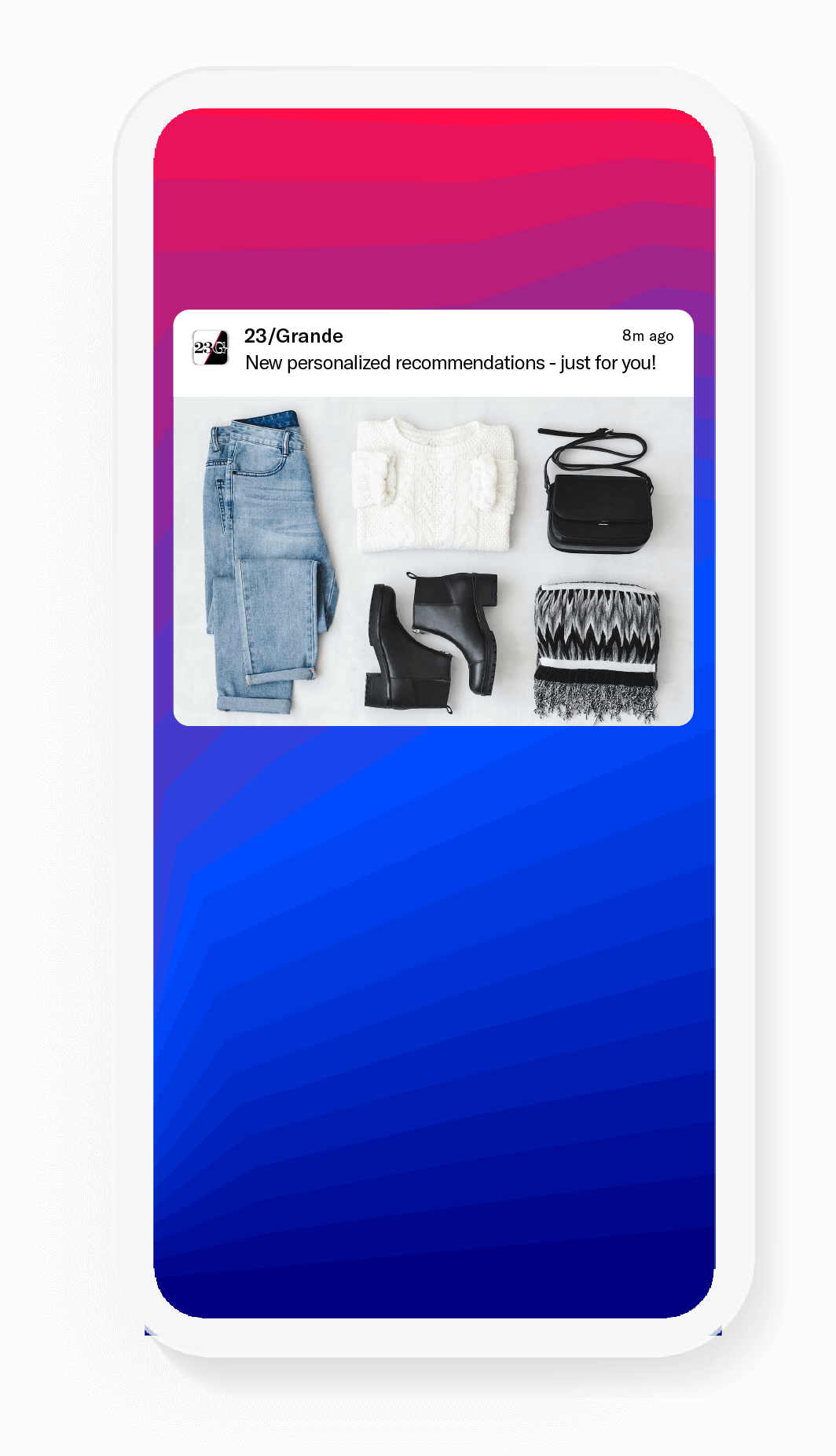 Simple Implementation
Marketers can quickly create, manage and implement the Preference Center within the Airship Composer, eliminating dependencies on developers.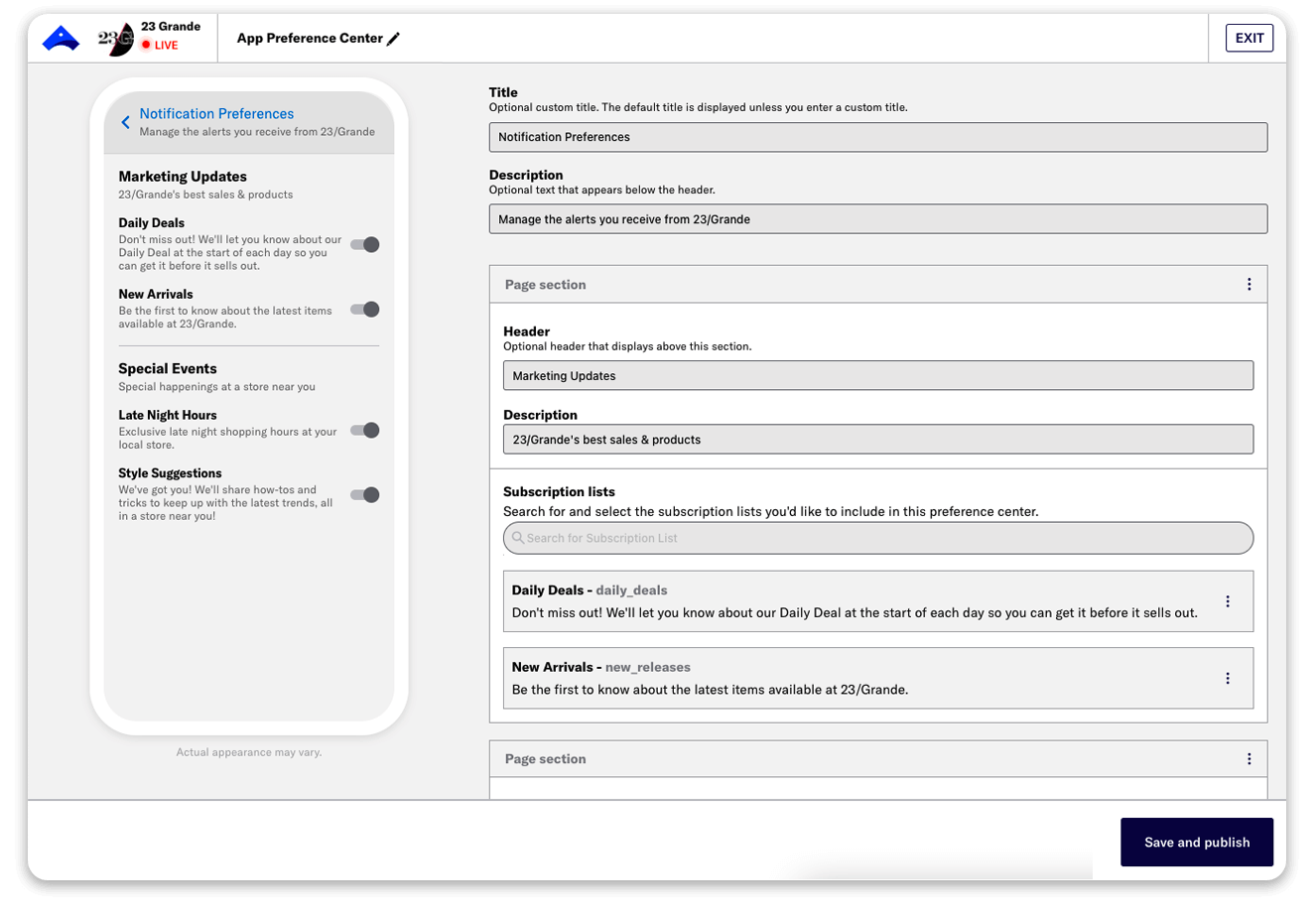 As pandemic restrictions lift and broad-scale travel resumes it's absolutely vital that we connect our customers to the best values and broader inspiration to satisfy pent-up wanderlust. Airship's Preference Center will provide an easy and efficient way to ensure marketing messages do not diminish the role our mobile app plays as a real-time travel companion, notifying customers of when they can check-in or if there happens to be a gate change."
Preference Center
Key Features
Subscription Lists
Segmentation
Airship Composer
Preference Center
Personalization
Channel Coordination
Contact Management
Related Resources for Preference Center
Ready to Offer Your Customers the Personalized Experience They Expect?

Delivering a convenient Preference Center is just one way our App Experience Platform powers engagement, value and ROI. Let us show you exactly what it can do for your brand.
Get A Free Limited Airship Account

Are you a developer looking to check out our SDK, or a business with fewer than 1,000 contacts? Set up an Airship account today and you'll be on your way.