Web Notifications Just Got Better With Automation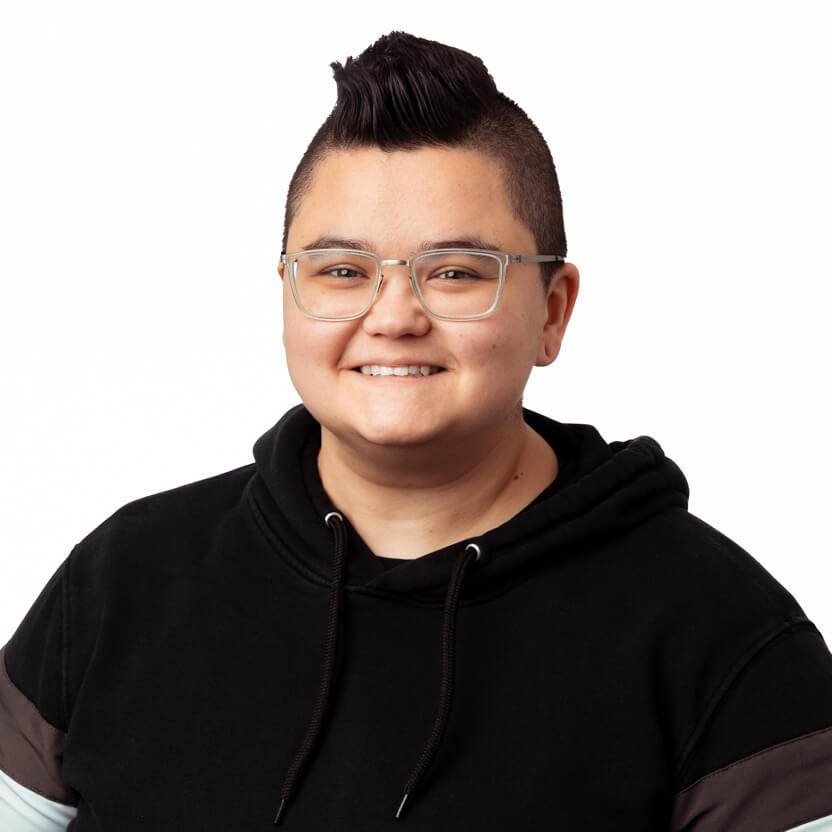 Automation is one of the core capabilities of our Digital Growth Platform and we're excited to bring this functionality to our web notifications channel. We share more about this enhancement, share use cases and how to try web notifications yourself.
Automated Web Notifications are Here
After launching web notifications, customers using this channel expressed their desire to send triggered notifications to their website visitors. We're excited to share customers can now set up automated web notifications! These messages can be delivered to opted in web users based on any of these triggers:
Inactivity

Registration aka First Open

Tag Change

Event (including event properties, for example: purchase event of a specific sku, video view in a specific category, etc.)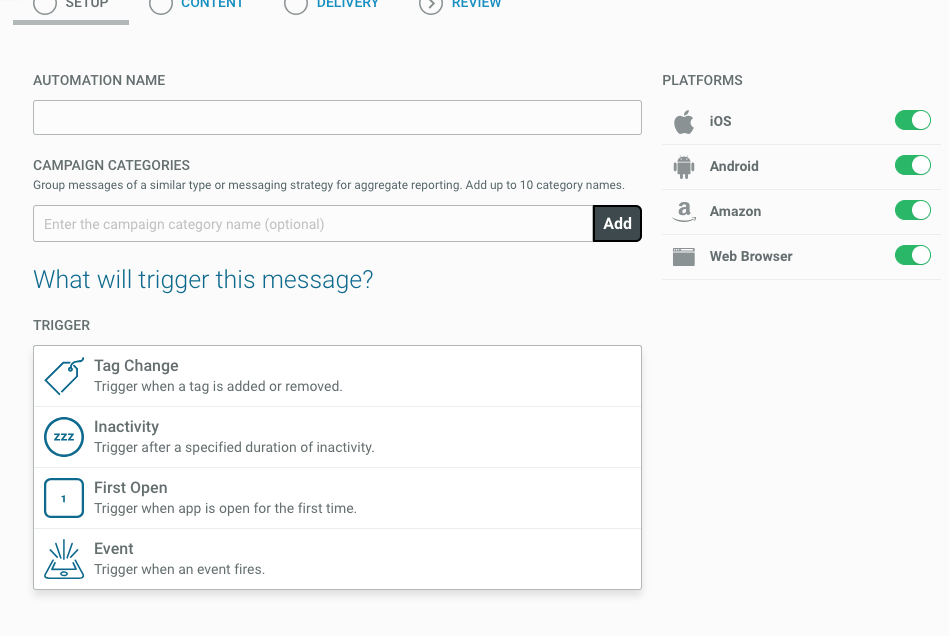 Your team can also trigger a single automated message across your configured platforms in one step, like iOS, Android and Amazon, as well as via their web browser (as seen above). Then, that message will be delivered to whichever device the user completes the trigger. For example, if the user completes the trigger (tag change, event, etc.) on your website, a web notification will be sent.
Use Cases for Automated Web Notifications
This enhancement to web notifications unlocks many new ways to engage with your website visitors. Here are just a few use cases that come to mind:
Trigger a message after a user abandons their cart on your website. (Retailers rejoice!)

Trigger an automated customer satisfaction survey message based on a purchase event of a particular SKU.

Send a message welcoming them once they opt in to notifications on my website that shares the value of opting in. This type of message could also link to a notification preference center on your website to gather information on a user's interests so you can send more relevant notifications.

Automatically send users a message after they've expressed a particular preference within the preference center on your website.

Send a notification to a user who viewed a video in the sports category. This type of message is great for sports brands and media companies alike.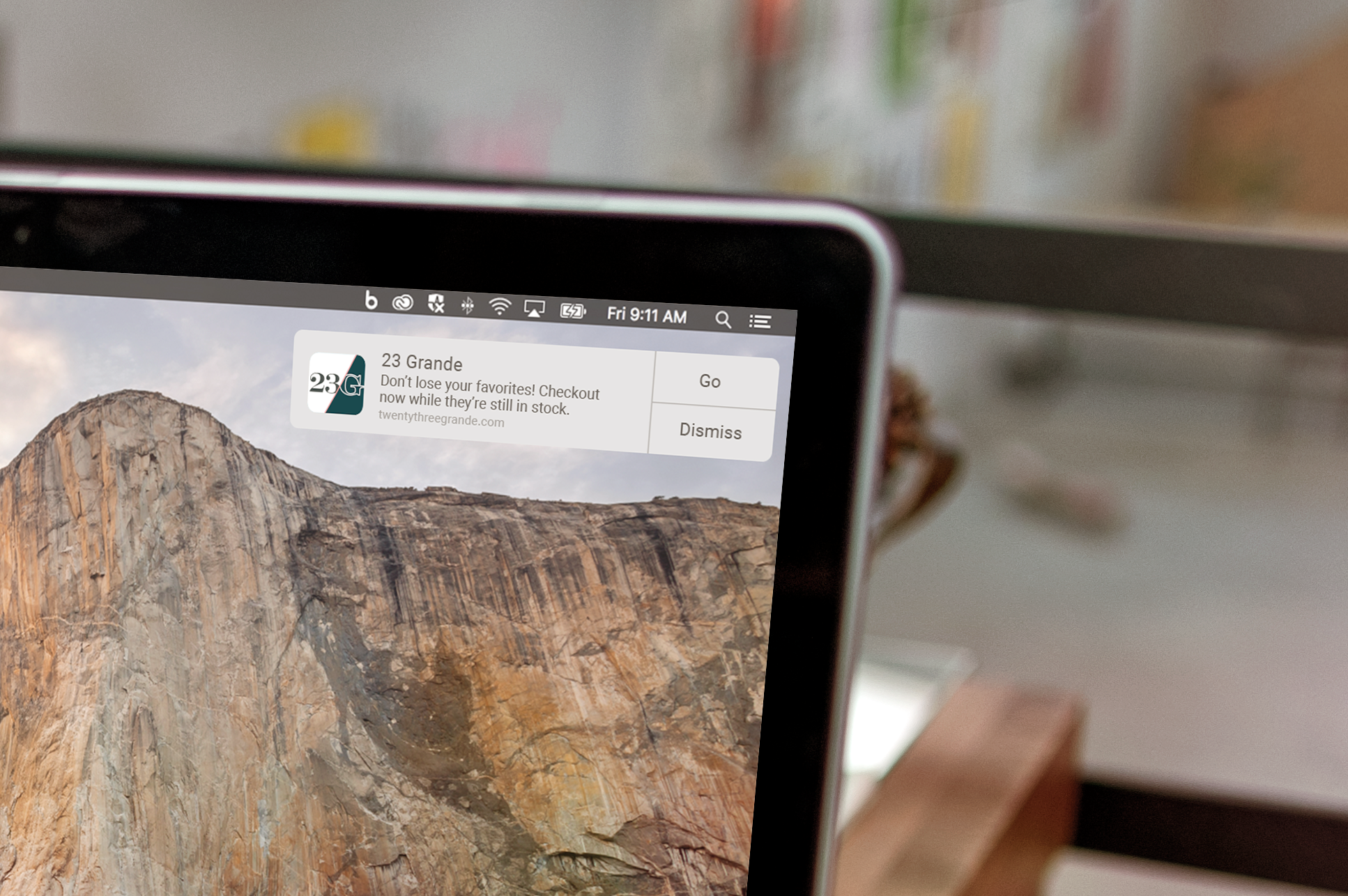 Looking for more ideas? We've got an entire guide dedicated to sharing the possibilities with web notifications. Grab our Inspiration Guide to see additional use cases.
Improved Web Notification Reporting
We've also updated the Automation message report to include metrics for web notifications and to reflect the new, updated design. Now, if you deliver a single automated message across multiple platforms such as web notifications as well as iOS and Android push notifications, you'll be able to view your message in a single Automation report.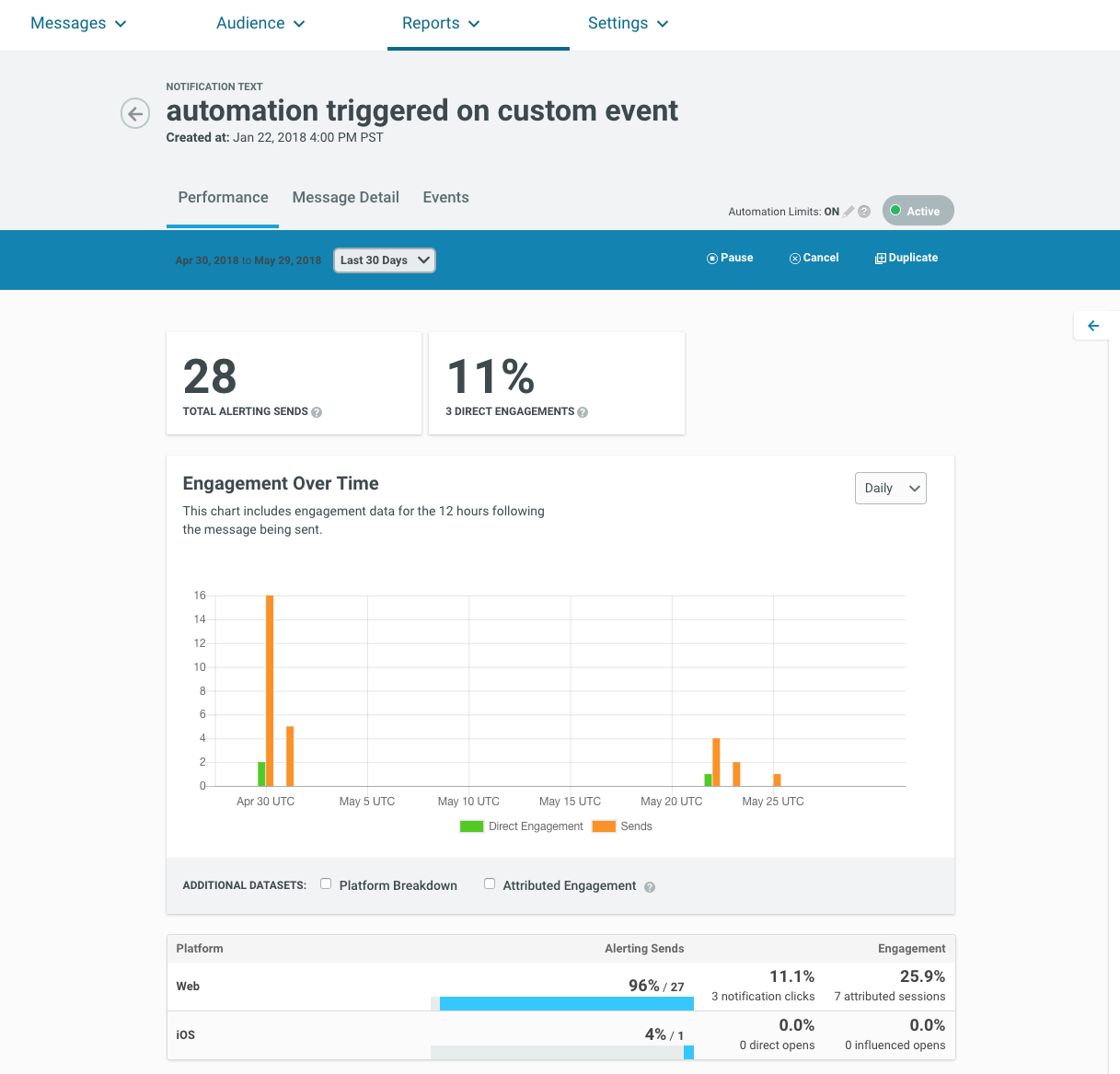 Our customers will now be able to see the performance of a web notification alongside other platforms like iOS, Android and Amazon.
Try Automated Web Notifications Yourself
If you're a current Urban Airship web notification user interested in trying automated web notifications yourself, check out our documentation to learn how your team can send an automated web notification. If you're new to this channel, or not yet a customer request a demo and we'll show you this channel in action as well as information about adding this channel into your marketing mix.
Want to learn more about web notifications? Check out our collection of posts on this channel and learn how to make the most of this channel to connect with customers in real time, maximize your web traffic, and grow revenue.
Subscribe for updates
If the form doesn't render correctly, kindly disable the ad blocker on your browser and refresh the page.
Related Posts
Categories