What You Didn't Hear at Apple's Event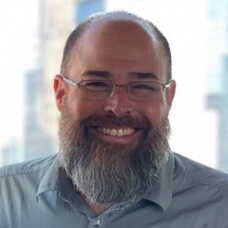 Yesterday Apple captivated a packed house at the Steve Jobs Theater in its new Apple Park, unveiling several new devices all of which were widely anticipated, including Apple Watch Series 3, Apple TV 4K, iPhone 8 and iPhone 8 Plus, as well as a special 10th anniversary edition iPhone X (pronounced "iPhone 10").
Beyond performance specs and component improvements, the rumor mill left few surprises.
Watch cut the tether to iPhone with cell connectivity. Apple TV now supports 4K and High Dynamic Range (HDR) content. The new iPhone models and Watch (and an new AirPod case) gain wireless charging and are microscopically sealed for water and dust resistance. Even the complete redesign of iPhone X was largely known ahead of the event, from its end-to-end display to its ditching of the Home button in favor of gesture-based controls and facial recognition unlocking.
All of this was still great to hear, wrapped with Apple's penchant for elegant design and technical performance. But beyond those lining up to get their hands on these new devices, the much bigger and more immediate impact is Apple' new software — iOS 11 upgrades will be available on 9/19. For a deep dive on core enhancements iOS 11 is bringing check out our post from WWDC 2017.
Aggregate data from 2.5 billion installs of Urban Airship's SDK show that in less than a year 95% of active users will have Apple's latest operating system — and that means new user experiences will have very significant reach and offer a compelling opportunity for businesses and developers to use new capabilities to engage their customers. Note: in case you were wondering, our data shows the comparative rate of adoption for Android's latest operating system is 40%.
The earliest and perhaps most dramatic example was iPhone opening up to third-party apps in the first place with iOS 2. Since then a long string of annual enhancements like Apple Passbook, CarPlay, HomeKit, iBeacons, Apple Pay, Apple News and now both Siri and Messages opening up to third-party actions and apps, continue to provide ready-made ecosystems for companies to reach their customers in new and engaging ways.
That doesn't mean that adoption is always swift. According to Forrester Research's April 2017 report, "The State of Mobile Marketer Tactics" (watch the on-demand webinar), push notifications are now regularly used or being tested by 51% of respondents after having been introduced in 2009; interactive notifications unveiled with iOS 8 are at 28% and iOS 10's rich notifications are at 18%. Apple Pay, augmented reality and beacons have seen large jumps in adoption only in the last year. In addition, the Apple Passbook experience of 2012 is a far-cry from today's Apple Wallet — these ecosystems continue to evolve as early innovations give way to mainstream adoption and ongoing enhancements.
Clearly, smartphone hardware and software can also be interdependent. For example, new processors and sensors enable iPhone X's facial recognition, which works with Apple Pay and third-party apps like Mint or Snap. However, you'll have to shell out at least $999 to experience Face ID right now.
ARkit, a software development kit for augmented reality in iOS 11 is more accessible, but still has device limits due to processing power. All the new iPhones announced yesterday have cameras calibrated for ARkit, but ARkit will still work with devices that use Apple's A9 or A10 chip (the iPhone 6S, iPhone SE, iPhone 7 families, the 2017 iPad and the iPad Pros).
It's also easy to imagine how technologies like Face ID could evolve to have applications far beyond more secure authentication if the right balance of user privacy is achieved.
We look at our phones 150 times a day and now it's looking back at us with machine learning-tinted glass(es). Face ID already adapts to our appearance over time. How far off is a contextual understanding of our mood? Would that be limited to on-device or operating system functions, or would that eventually be opened up to third-parties the user trusts?
So many questions, but we can count on Apple, Android and innovators everywhere for an annual stream of answers. And you don't have to go it alone. Come on board the Airship, where we're first to support platform innovations that can boost your results and unlock entirely new opportunities for broader engagement.
To hear Forrester share an overview of key tactics marketers are taking advantage of, plus mobile trends for 2017 and beyond, get the on-demand webinar.
Subscribe for updates
If the form doesn't render correctly, kindly disable the ad blocker on your browser and refresh the page.
Categories