Three Key Takeaways from Mobile World Congress 2016
The logistics of adding an additional 100,000 people to a city for a single week are mind-boggling, especially when all of them are trying to get to the same labyrinthian conference center at the same time. The sheer scale of this event is always impressive, and it's one of the main reasons we keep coming back. This was my fourth year attending, and I wanted to talk a bit about the event itself and what's new and interesting this year from our point of view.
Why Mobile World Congress?
Keeping in touch with our customers, partners and the market is essential, and no other opportunity provides the scale of Mobile World Congress. The event is four days, and we were constantly busy every day from when the show opened at 9 a.m. to when they kicked us out at 7 p.m. every evening.
While the conference started with the telecom industry, it's grown to be very wide-ranging. Our booth was in Hall 8.1, which is approximately 302.7 miles from the main entrance. (Well, it felt like it.) Surrounding us were many partners in the mobile app ecosystem, from ad attribution companies and ad tech to developer-focused offerings. Once out of Halls 8 and 8.1, you could make your choice of seeing different mobile components — from the latest wireless capabilities, to the latest devices released by the large handset manufacturers. New technologies, like AR (augmented reality) and VR (virtual reality), were readily on display, and you could explore cutting-edge capabilities with integrated and connected devices.
Like CES without TVs
Almost every new device these days is connected, which gives a wireless conference a broad remit when it comes to what is showcased. Not only did companies like Samsung and Xiaomi launch new flagship handset devices, but the next steps in mobile technology were on display, from connected cars to earbuds with voice recognition technology. One of our partners made the quip that, for him, it was like CES (Consumer Electronics Show) without TVs — a great analogy.

Above: Jonathan Rueda, our digital wallet specialist, giving a great overview presentation.
There is plenty of coverage elsewhere that focuses on the hardware side of MWC, so I've left that to other people. But here are three key themes in the mobile app ecosystem that I want to call out:
The Rise of Digital Wallet
Digital passes have been around for a while now, but this was the year that we saw an inflection point in terms of interest and use cases. Mobile wallet passes present a key opportunity for businesses by providing an innovative way to get onto the mobile device, in a lightweight manner that can then be integrated with the rest of the business. Winning mobile strategies are those that tie the mobile device into the total offering, providing an integrated experience. Wallet items are a powerful, yet easy way to do without an app — in other words, you can easily start experimenting with them today. This is a very compelling technique, especially for teams that are eager to do more beyond the app.
Mobile Data Driving the Customer Experience
Apps are becoming increasingly integrated with organizational business strategies in addition to becoming the primary touchpoint users seek out with brands. Because of this, the role of data from mobile apps has become even more important.As recently as a year ago, it was common for apps to be relatively silo'd, but mobile marketers are now eager to take advantage of mobile insights across their businesses. Those insights are becoming critical — not just for loyalty teams, but every customer-facing team, from customer support to user acquisition. Rather than just solving the needs of mobile app users, we're solving needs for users — regardless of channel. The mobile app is a critical component in that flow.
It's Still Early Days for Mobile
Every year, some of the gadgets, technology and services unveiled at MWC blow my mind. However, it's still incredibly early days for this industry. Some of that was referenced by Sir Martin Sorrell's comments on how the mobile ad tech ecosystem is waiting for "a revolution" — and, interestingly enough, it's the long tail that's driving a lot of the innovation here. That speaks to the increasingly integrated nature of many mobile app teams, where people use a variety of available techniques and tools to make sure their users are happy, engaged brand advocates.
Next Up: SXSW and #MobileSat
It's been a great show for Urban Airship, and we're looking forward to next year. I'm excited about the progress we're making in the industry, and excited about the next phase as our ecosystem and industry mature. But our mobile tour of the world is not over. Join us at SWSX on March 12 for our fourth annual Mobile Saturday event! Take a look at the strong lineup of discussions on mobile engagement-related topics and sign up to learn more as the event approaches. See you there!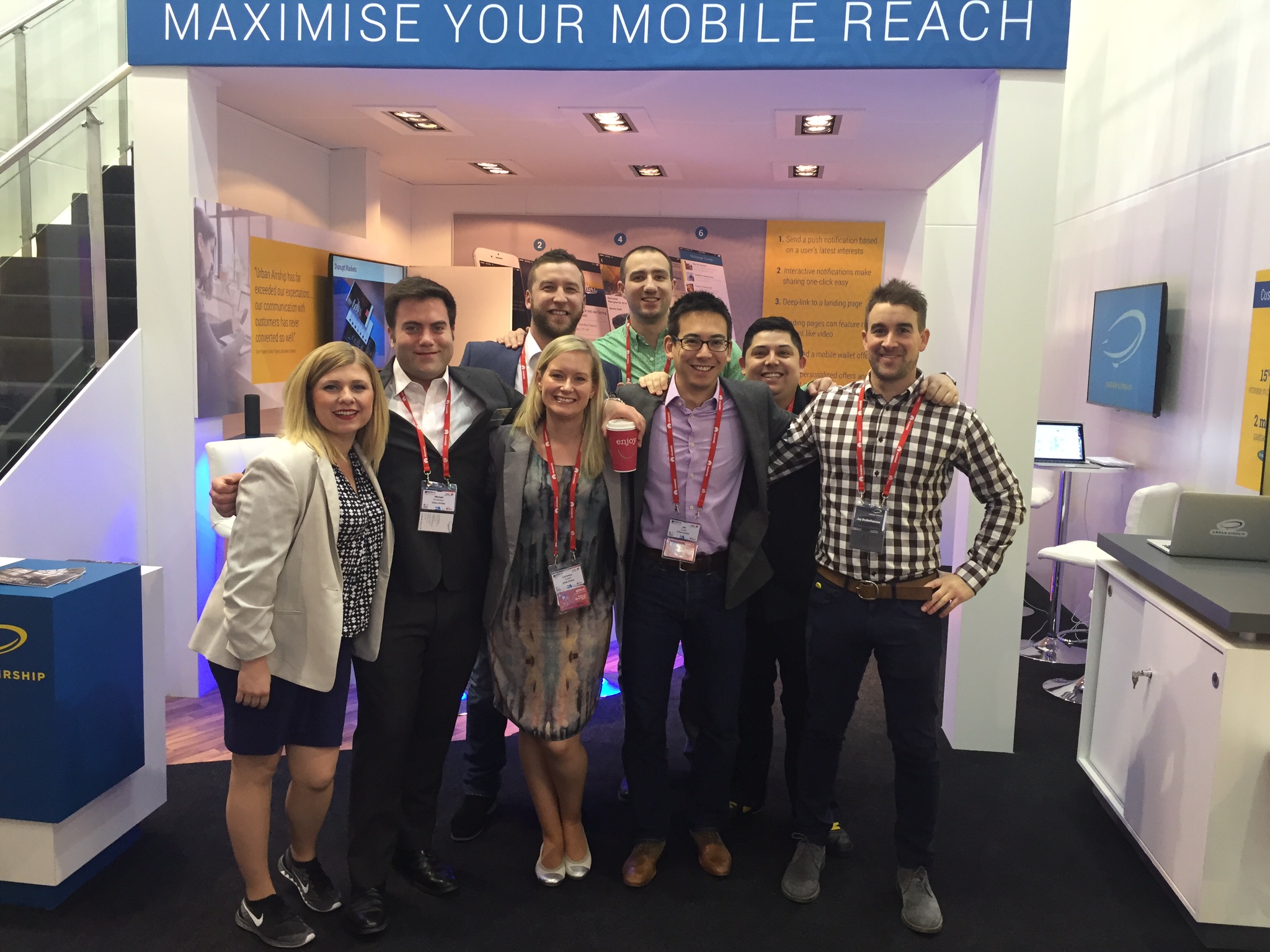 Subscribe for updates
If the form doesn't render correctly, kindly disable the ad blocker on your browser and refresh the page.
Categories