How to Benchmark Your Mobile App Engagement Strategy
How does your mobile app push notification strategy stack up against the competition? That's one of several key questions we set out to help you answer in Airship's new report: Push Notifications & Mobile Engagement: 2021 Benchmarks.
Note: We've shared the overall benchmark stats here; for industry-specific benchmarks for retail, travel, media and more, download the full report.
To create the report, we analyzed data from more than 600 billion push notifications sent via Airship to more than 2 billion users in 2020. The result? The definitive mobile app push notification benchmarks to help you assess and elevate your push mobile strategy. The report focuses on three key areas: opt-in rates, direct open rates and monthly push notifications per user.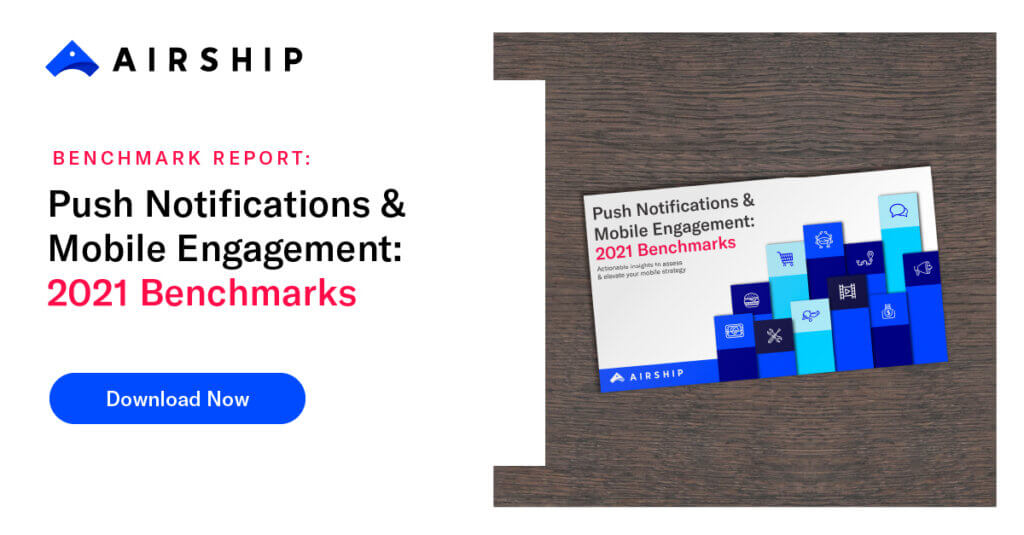 Interpreting the Data
The benchmarks were broken down into high (90th), medium (50th) and low percentiles (10th). The 50th percentile number is the median for the vertical. The 10th percentile number means 10% of the apps had a lower value, while the 90th percentile number means 10% of apps had a higher value.
For example, if you are a media brand with a 60% opt-in rate on iOS, you compare with the top 10% of apps in this study and can feel confident that you have some of the highest opt-in rates in your vertical.
However, if your direct opt-in rates for that same vertical are less than 29%, you're in the bottom 10% for your vertical and there's significant room for improvement.
Opt-In Rates for Push Notifications
Once a customer downloads your mobile app, getting them opted-in for notifications is essential to deepening engagement. That's because when users opt in and stay opted-in, brands can reach out beyond the confines of their app to engage people right on their device lock screens — the most visible real estate available!
This benchmark is key to assessing whether your messaging and customer journeys are delivering the optimal opt-ins for your brand and industry. If your opt-in rate is on the low end, here are some tips that can help: Top 10 Tips to Get the Opt-In.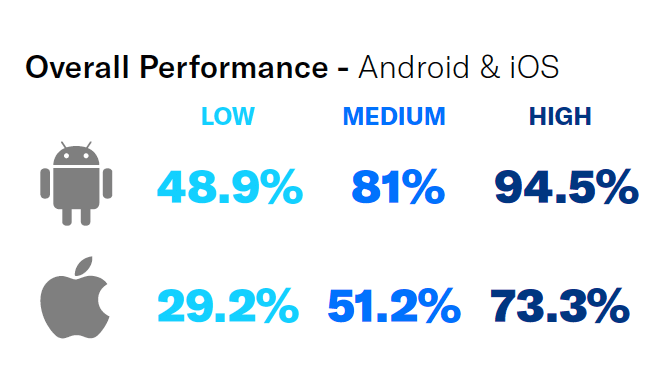 Direct Open Rates for Push Notifications
Your push notifications are only as good as the engagement they generate. So it's important to know how your direct open rates compare to those of your competitors.
Use this benchmark to assess whether your push notifications are delivering best in class conversion and engagement, or whether you've got room to improve. Keep an eye on this figure, while also monitoring conversions, active users, opt-outs, indirect opens and uninstalls to get a more granular understanding of how push messages are influencing engagement and retention over time.
For push notification strategies to improve engagement, check out this blog post: Push Notification Strategies for Customer Retention.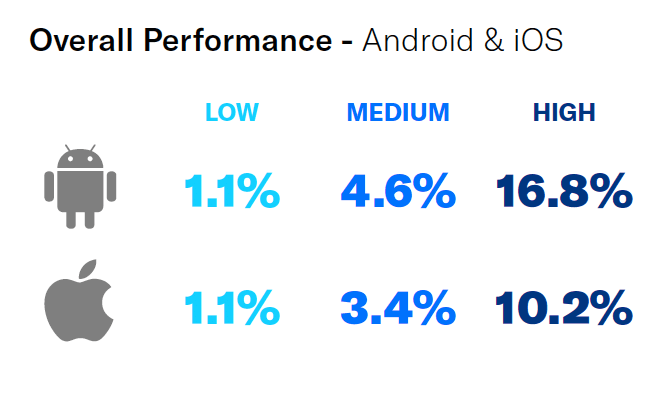 Average Monthly Push Notifications Per User
Overall, we know that more frequent push notifications tend to increase app retention rates. However, too many messages can start to look like spam, quickly eroding trust. The key is to find the right balance to keep customers engaged without overwhelming them.
How many is too many? Use this benchmark to understand where your brand stands within your vertical and across industries. If you need help finding the right balance, we have 11 Proven Push Notification Strategies for Customer Growth.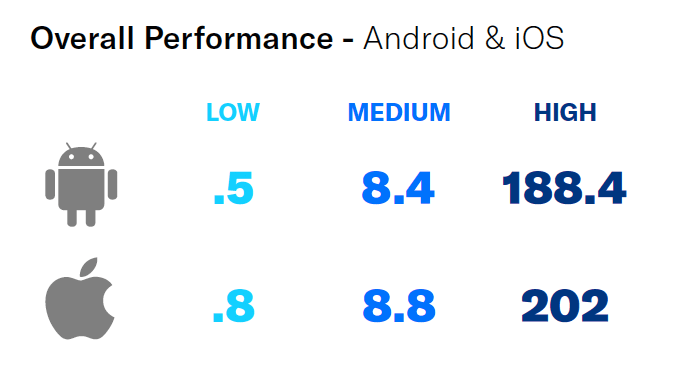 An effective push notification strategy can create a world of opportunities to be there for your customers in the moments that matter most, keeping them engaged and driving conversions.
Want to learn more about how you can grow your customer relationships and lifetime value one game-changing push notification at a time? Download the report and get in touch with Airship to learn how we can help!
Subscribe for updates
If the form doesn't render correctly, kindly disable the ad blocker on your browser and refresh the page.
Related Posts
Categories