How Brands Are Improving Conversion Rates by Using Airship Journeys Optimization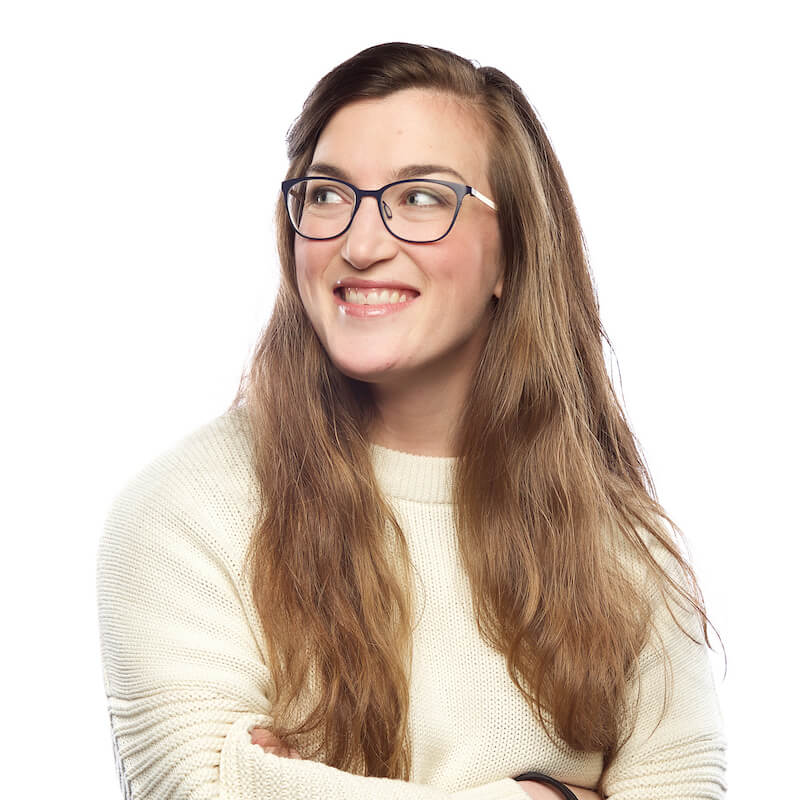 Since our launch almost a year ago, we've been continually working on making Airship Journeys the ultimate customer journey tool that combines everything marketers need to create, evaluate, test and optimize cross-channel customer journeys. That's why we're excited to share how some of our customers have been using our Control Groups and A/B Testing features to adjust messaging content and test towards business goals.
These updates to Airship Journeys make this customer journey tool even more insightful to use and some of our customers have already seen double to even triple digit percentage performance improvements!
Measure Your Messaging Impact with Control Groups
The best way to understand how big of an impact your messaging has on your customers is to compare your messaging against a control group. With this update, you can set control groups and use integrated metrics to easily visualize the impact each journey has on your business goals and continually optimize each step in your user journey.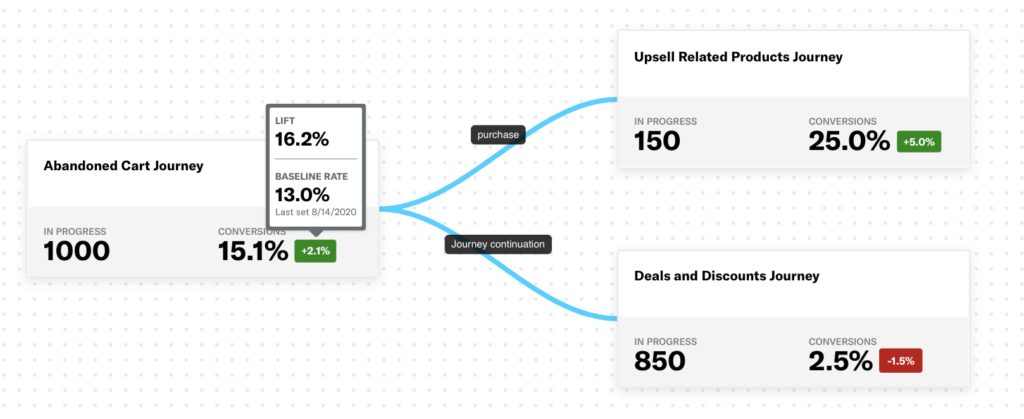 What kind of results might you get by using control groups with Airship Journeys? Here's what three of our customers saw when they measured the performance of their customer journeys by using control groups:
Radisson Hotel Group created a cart abandonment series for their mobile app that spanned three messages over four days with the first message guaranteed a room's rate. They were able to drive an 11% lift in completed reservations over the control group.
Music social network Vampr launched a reactivation journey that targets inactive app users with a series of three push notification and a final email within two weeks. They were able to reactivate users at a 277% higher rate than those in the control group!
On Black Friday, J. C. Penney Company used Airship Journeys to transform a one-message cart abandonment automation into a two-message journey and it made a big difference. They saw an all-time increase of 40% higher purchase completion rates over the control group baseline.
Find the Winning Message with A/B Testing
With A/B testing, you can update the content of any message in the journey and test that update against the original content. In this way, marketers can track their impact and make continuous and measurable improvements over time. You'll be able to see which messages perform better and improve your overall conversion rate.
According to Gartner, organizations that prioritize testing are twice as likely to outperform their peers. Putting control groups and A/B testing together gives marketers the power to provide an exceptional journey experience for the customers. With Airship Journeys, this is all easy to use and simple to modify.
You can learn more about Airship Journeys (including a demo of using these new features) and building a culture of experimentation in our webinar, "Creating Extraordinary Customer Journeys with a Culture of Experimentation." If you missed the live showing, you can still register to get a recording! 
Subscribe for updates
If the form doesn't render correctly, kindly disable the ad blocker on your browser and refresh the page.
Related Posts
Categories