How a Culture of Experimentation Can Lead to 4X Growth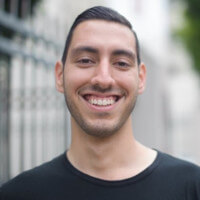 Fun fact: Organizations that prioritize testing are twice as likely to outperform their peers and have stronger cross-functional relationships. And yet, only 4 out of 10 marketers view testing and experimentation as a critical success factor.
Those stats come from a recent Gartner report, "Chief Marketing Officers: Lead and Champion a Test-and-Learn Culture to Reach Your Marketing Goals." And we not only agree with these findings, but we've also seen in our own customer base that those who are running regular experiments are growing about four times faster than those who are running one-off or occasional experiments.
Bottom line: experimentation accelerates growth.
But what will really make testing the powerful secret weapon it should be for your brand is when it's baked into your culture. So how can you bake experimentation into everything you do — and reap the growth rewards it brings?
Here it is in three steps:
The chart above outlines the different stages of building a culture of experimentation so you can have a sense of where you want to go. Unless you're already at Level 3 (if it makes you feel better, most organizations aren't), you've got a lot of opportunity in front of you.
Step 1:
The first step is to get an experimentation solution that makes testing simple and easy integrated into your martech stack. We've got you covered there. (Not to toot our own horn, but Apptimize is the most-installed mobile SDK in the world for A/B testing, with over 300 Million MAUs and counting.) Whether you're testing new features (and keeping messaging to different test groups perfectly synched) or UX flows, our solution is easy to install, easy to use and easy to manage.
Step 2:
Start getting buy-in from the stakeholders that will need to participate in making the shift to a culture of experimentation. That means setting up meetings or coffee breaks with folks to:
Share the stats from the beginning of this post about the benefits of a test-and-learn culture.
Talk about how much time, money and effort it will save when you can get to the best and most effective solution more quickly by iterating and testing.
Run some tests and share your wins — and the bottom-line results they can drive.
Quantify a few high-priority goals or opportunities for your organization that testing can help with. For example: "What if we could reduce abandoned carts in the app by 2% by optimizing our check-out process through testing?"
Step 3:
Once you've got some key stakeholders bought in, and have shared some of the results testing can help you achieve, consider centralizing test results so more and more people in your organization can see and appreciate the significant rewards of testing — and get ideas of their own.
That's it! You're on your way. Before you know it, you'll be at Level 3 on the maturity scale, with A/B testing integrated into your development cycles, and running tests that build on each other and become more and more powerful over time.
The ultimate goal, of course, is to make users experience with your brand better, faster and more delightful to increase your effectiveness in every stage of the customer journey from acquisition to retention.
Whether you're still shooting from the hip or ironing out the kinks in your process, we've helped companies at every stage move towards the true growth culture.
Subscribe for updates
If the form doesn't render correctly, kindly disable the ad blocker on your browser and refresh the page.
Related Posts
Categories