Show Them You Know Them: Three Customer Journeys for Growth
You've worked hard to acquire and retain your customers. Next you need to deepen their engagement and turn those occasional shoppers into super loyal brand advocates! To do that, you'll have to show them you understand them by engaging on the right channel at the right time with contextual and personalized content that meets, or predicts, their needs.
In our new Airship Journeys playbook and recent webinar, we outlined three customer journeys for the growth phase of the customer lifecycle. Read on to see how we built these journeys using our Airship Journeys platform, and download the playbook today!
Boost Customer Engagement
When a customer engages with your mobile app, your brand is top of mind. Leverage that pivotal moment with Airship Journey's event-based triggers by setting app activity to launch a series of push messages that drive engagement. Use this journey to grow your relationship by promoting valuable offers or features they may not already be aware of. This journey also includes interactive buttons that provide data about customer interactions. And if the customer doesn't respond to the first message, a follow-up message arrives three days later with additional incentives to get in touch.
Nurture Repeat Purchases
Focusing on repeat purchases is a winning proposition during the growth phase. That's because existing customers are far more likely to purchase again and again. This journey targets established customers with a series of messages promoting exclusive discounts and complementary products. Here, we're using Airship Journey's powerful channel coordination to deliver the messages to the customer's originating channel — so you know you're reaching them where they prefer to engage. Plus, with customized offers based on purchase history and preferences, you can provide great CX and even more reasons to convert!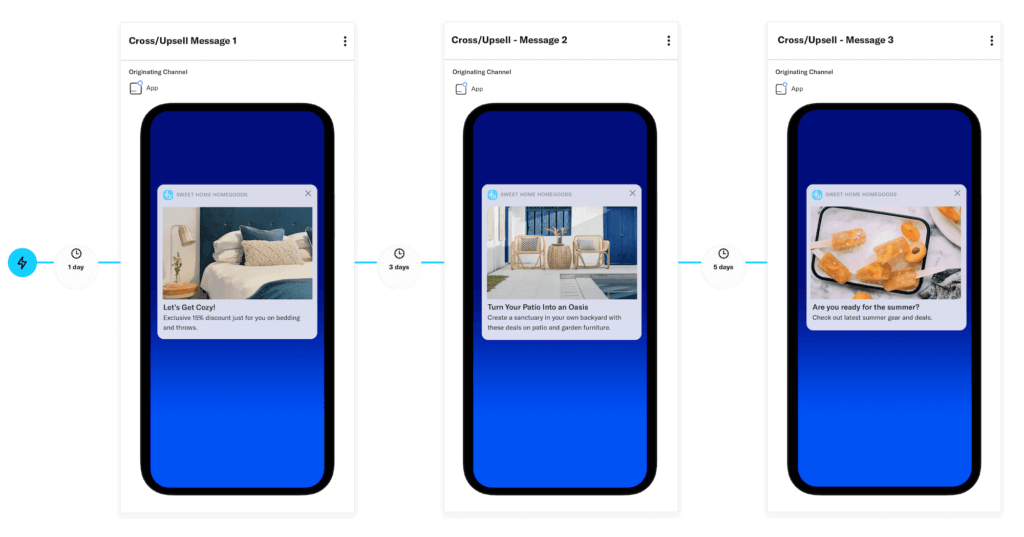 Personalize Your Upsell
What better way to show your customers you know them than with personalized offers just for them? This journey drives sales and loyalty among a specific segment of your audience. It starts on the customer's originating channel and alerts them to an upcoming happy hour just for teachers. Interactive buttons give user-friendly options for engagement and provide data that help guide the next step in the journey. Depending on the customer's response, they'll receive a second message on the channel where they were last active. Plus, you can use one of our latest feature, Journey Maps, to map them across multiple journeys and continue guiding them through the customer lifecycle.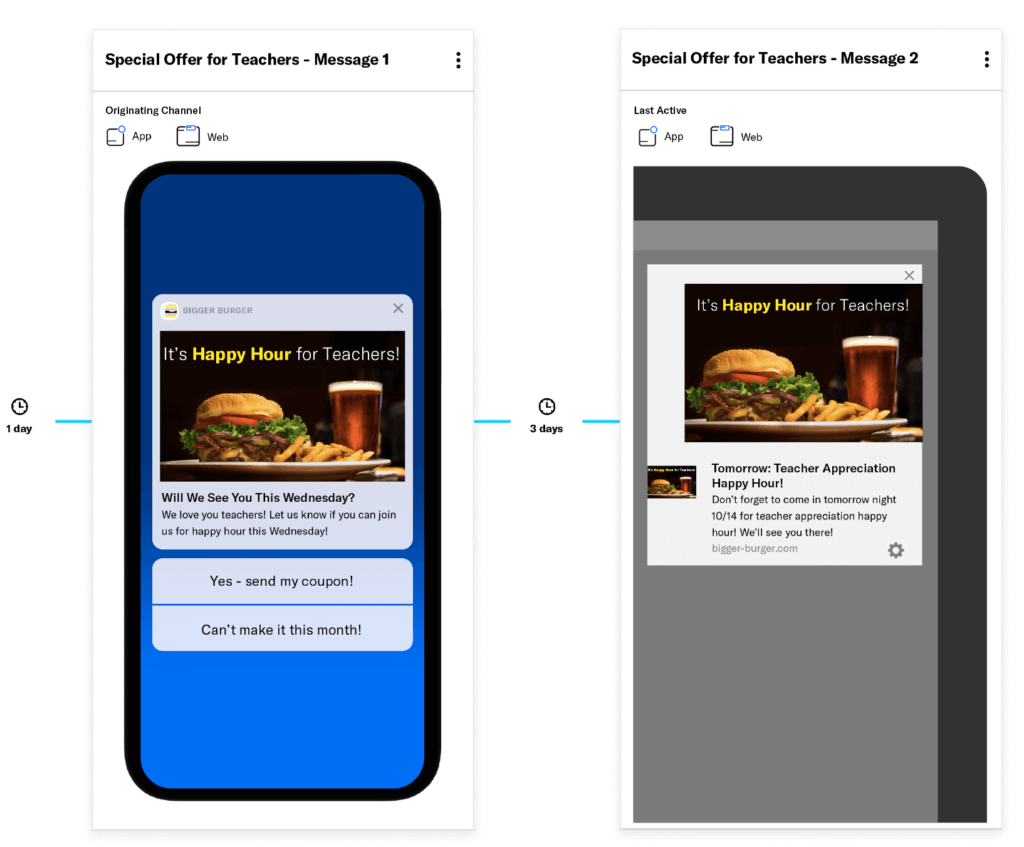 These are just a few of the ways you can use Airship Journeys to deepen engagement and lead your customers toward brand advocacy and a lifetime of value! For more insights on how you can acquire, grow and retain with Airship Journeys, download the full playbook today!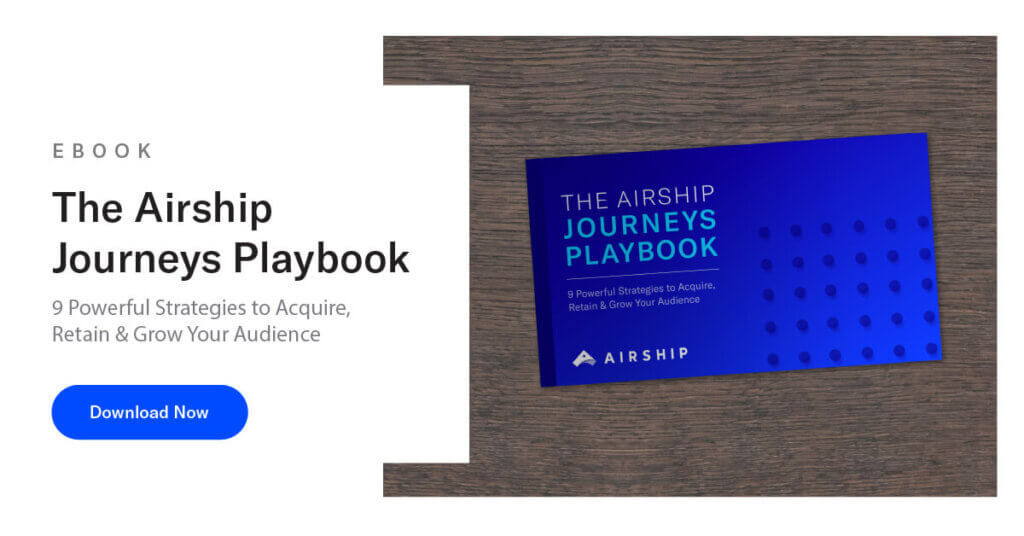 Subscribe for updates
If the form doesn't render correctly, kindly disable the ad blocker on your browser and refresh the page.
Related Posts
Categories