How Simple Personalizations Can Drive Big Engagement this Holiday Season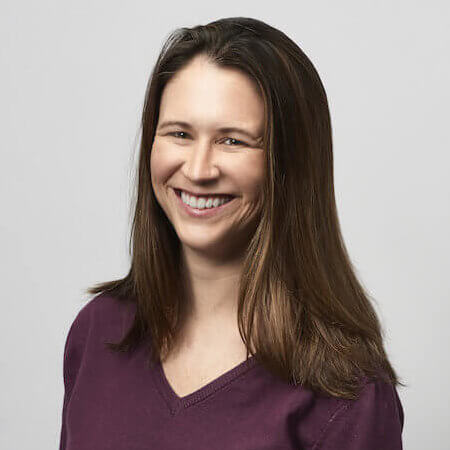 From Black Friday through the New Year, the holidays are the busiest time of the year for many brands. That remains true even during the COVID-19 pandemic, with strong holiday sales forecasted, especially online. Ecommerce is predicted to increase between 25% and 35% year over year in 2020, generating as much as $196 billion.
The opportunity is massive, but the competition is fierce. That means working harder, and smarter, to make your messages stand out. Fortunately, one tried and true tactic can make all the difference in driving customer engagement: personalization.
So where should you start? Here are some simple tips to help you break through with personalization during this year's holiday season.
Personalize Your Upsell
Combining first name personalization with tailored recommendations is a surefire way to increase engagement and sales. A full 75% of consumers are more likely to buy from retailers that recognize them by name, recommend options based on past purchases or know their purchase history.
When someone makes a purchase, kick off a customer journey that triggers a follow-up recommendation for a related product or service. Or take advantage of the order confirmation to include some personalized product ideas. You can even leverage the APIs you use for recommendations with Airship's external data feeds, which can hit your API and pull in the product information for that user at the time of send.
A/B Test for Success
Not sure which personalization tactics to focus on this holiday season? The best way to quickly find out is to test it! Run A/B tests on a few variants of your personalizations to see what drives engagement and conversions. It's also a good idea to test the message with and without personalization. We recently launched A/B testing and control group features for Airship Journeys, making it easier than ever to determine which personalizations have the biggest impact on your customer journeys.
Show Them You Know Them
Although consumer expectations continue evolving, a little personalization still goes a long way. In fact, 56% of consumers say they're more likely to shop at a retailer that knows their name. If you're not sure where to start, first name personalization is a great first step.
If you haven't tried personalizing messages before, it's easy with Airship's customer engagement platform. Upload a list of first names for each channel, email or MSISDN and start providing the first name personalization that your customers expect.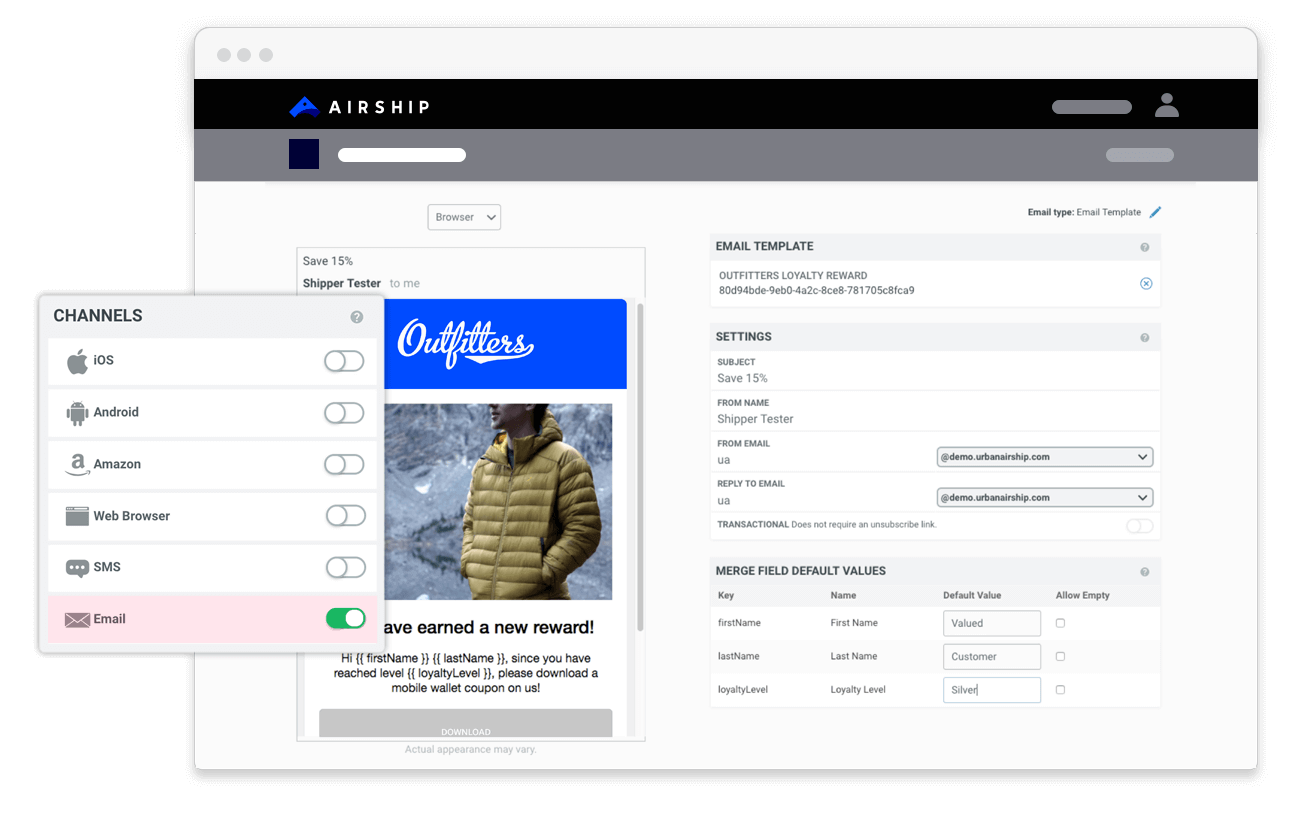 Ideas for Retailers
With retailers vying for their share of this year's online holiday spending, consumers are likely to see more messages than ever across all of their brands' digital channels. Whether you're promoting limited-time deals or a big sale, try these simple ideas:
Grab customers' attention by personalizing your push messages, SMS, and email subject line by first name.
You can also reference the customer's favorite product category in the subject line to make the message more relevant to their interests.
Personalize message center or email messages with highlighted products based on customer shopping history or preferences, so your customers can discover the products and deals they might otherwise miss!
Take advantage of your confirmation emails by adding tailored recommendations in the message.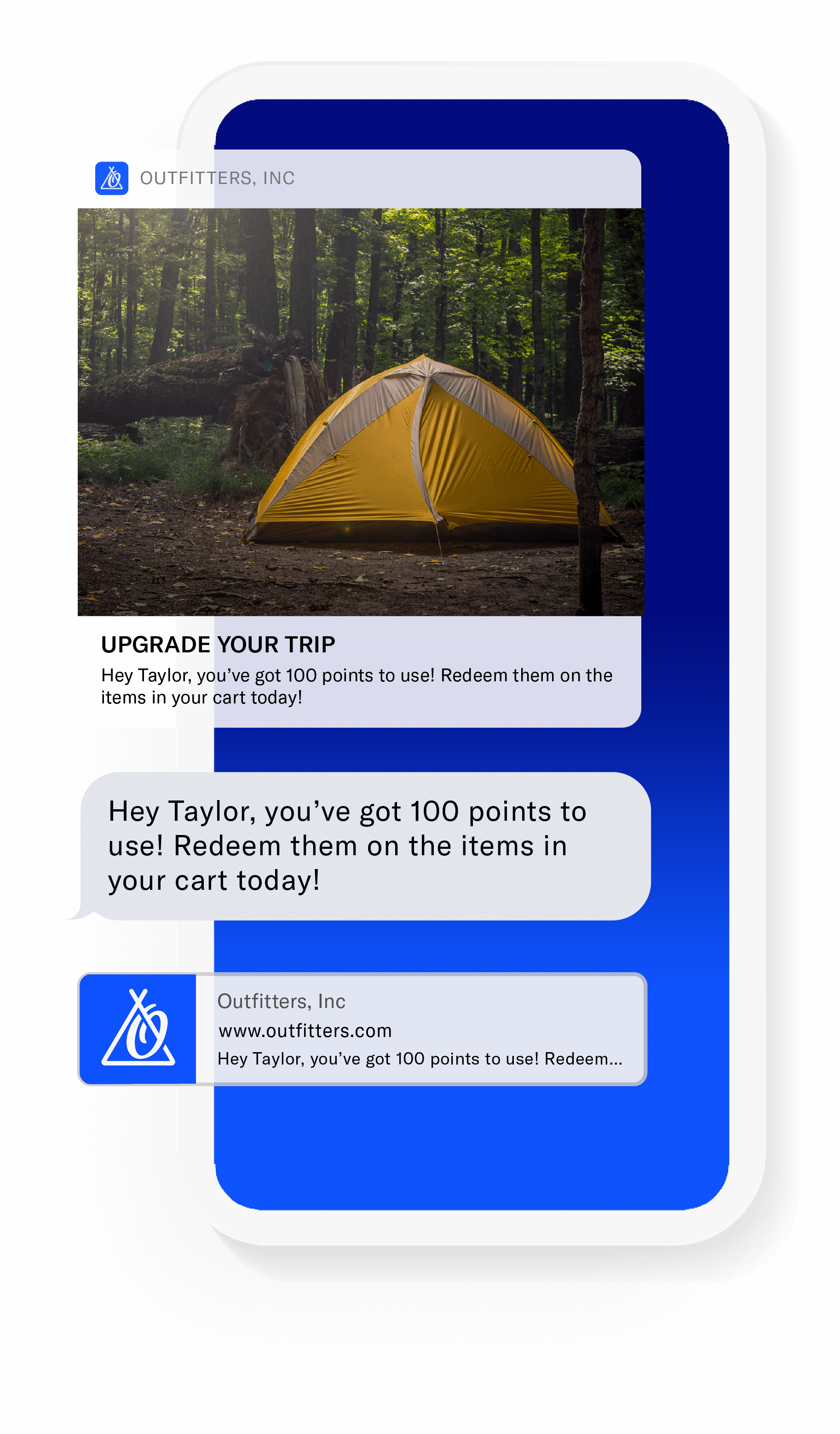 Ideas for Travel & Hospitality
Holiday travel looks different this year, but consumers aren't staying put either. One U.S. survey found that one-in-four respondents have a personal vacation planned, and nearly half of family travelers (45%) with kids under the age of 18 are taking a leisure trip before the year's end.
Send recommendations for destinations and hospitality based on recent search history, like in-state options for a beach getaway or mountain retreat.
You can also offer local add-ons for booked travel, like a flight upgrade, deals on rental cars, or a room with a view.
Keep customers engaged with your loyalty program with an update on their miles or points, and encourage them to take advantage of their miles or points before year's end.
With a little personalization and the right tools, you'll give your customers more reasons to engage and convert this holiday season. To learn more about how Airship's customer engagement platform can help, get in touch!
Subscribe for updates
If the form doesn't render correctly, kindly disable the ad blocker on your browser and refresh the page.
Related Posts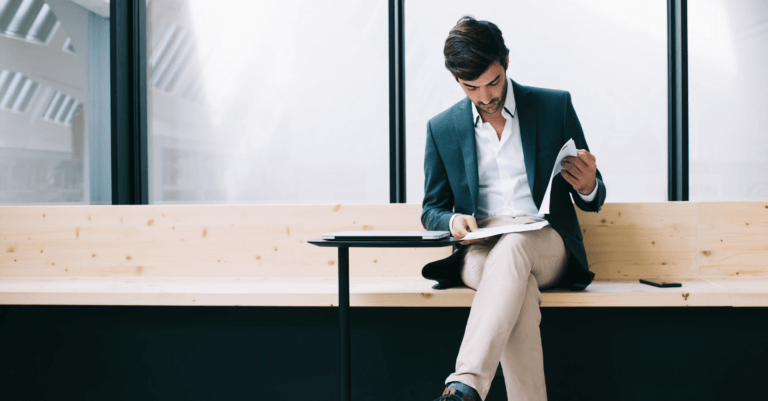 Airship Receives Highest Product Scores in Gartner's 2020 Critical Capabilities for Mobile Marketing Platforms
Categories