What's the Difference Between MMS vs. SMS?
It's no exaggeration to say that just about everybody is familiar with text messaging. But do you know the difference between MMS vs. SMS? Globally, more than 5 billion people have mobile devices and the vast majority can send and receive texts. Texting is especially popular in advanced economies like the U.S., where roughly 97% of the population texts at least once a day. Plus, with massive reach and high engagement rates, text messaging is a powerful marketing channel.
Yet despite widespread use, many consumers may not realize that the messages ubiquitously referred to as texts actually come in two distinct formats: Short Message Service (SMS) and Multimedia Message Service (MMS).
So, what's the difference? And how are SMS and MMS used by marketers and brands? Read on to learn more.
What is SMS?
When you think of a typical text message, it's probably an SMS. First developed in the 1980s, SMS is a service for sending short text-based messages of up to 160 characters to mobile devices. SMS messages are typically viewed through a device's native messaging app. If a text exceeds the character limit, it will appear as successive messages to the user.
SMS is growing rapidly as a marketing channel due to its high engagement rates. The success of SMS marketing comes down to one simple fact: consumers don't let their texts go unread. Texts aren't caught in spam filters, forgotten in an inbox or lost somewhere in the mail. Studies have found that 98% of SMS messages are opened, and 90% are read within just three minutes.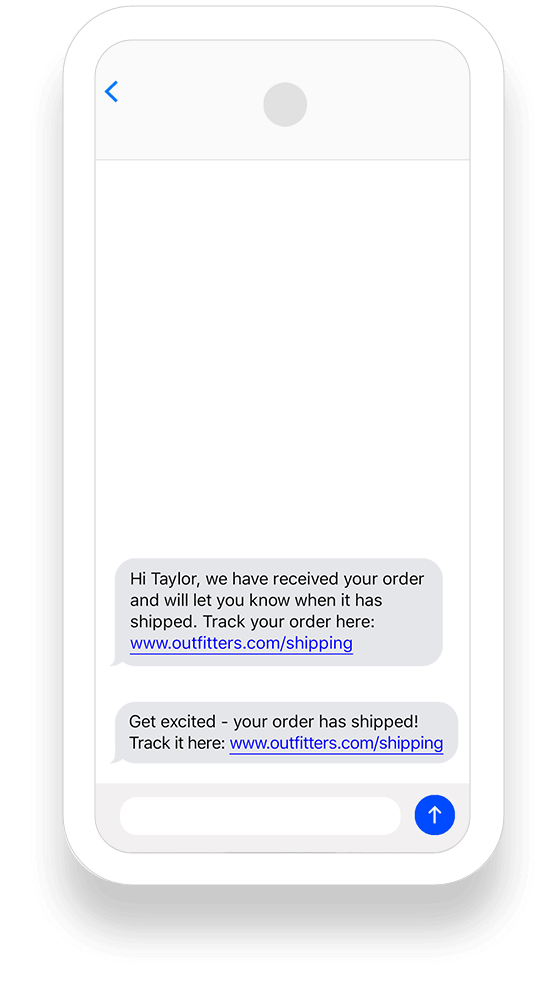 What About MMS?
MMS offers all the benefits of SMS – and then some! Like their SMS counterparts, these multimedia messages are handled by the same native apps used for text messaging. But as the name implies, the key difference between SMS and MMS is that MMS can include multimedia. That includes pictures, animated GIFs, audio clips and video. MMS messages also don't have a standard text limit, allowing for longer messages of up to 1600 characters.
Organizations that use SMS marketing can also send MMS to their audience of opted in users. Plus, MMS messages include a fallback, ensuring that users who can't view the original MMS message still receive a message that makes sense.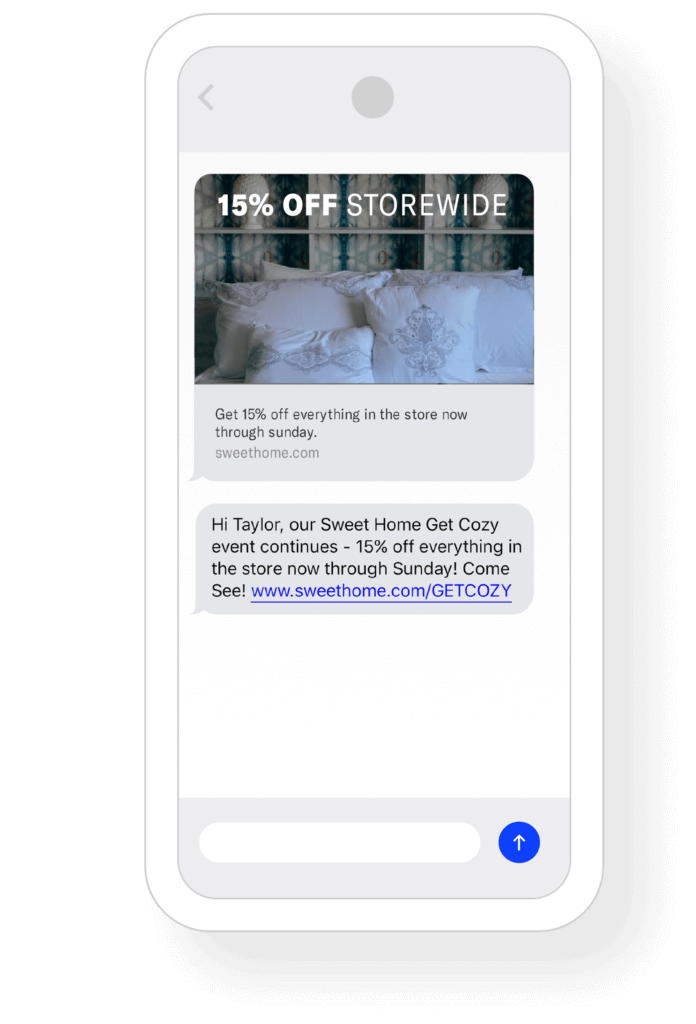 Key Takeaways
When we look at MMS vs SMS, both have incredible read, open and respond rates, making text messaging one of the most effective channels for reaching and engaging customers.
Texting is an extremely low barrier option for communication because users do not need to download an app before receiving SMS or MMS.
Because many mobile carriers offer unlimited SMS and large or unlimited data plans, text messaging is an inexpensive medium for consumers.
Users need a data plan or internet connection to receive MMS messages.
Before sending SMS or MMS to customers or prospects, organizations must get permission, known as opt in.
Organizations must also provide a way for people to opt out of receiving text messages.
Both MMS and SMS messages are a convenient way to communicate fast and timely information to customers.
Adding a visual touch to text messages can make them more effective, with an increased click-through rate of 15% when using an MMS message.
SMS is particularly well suited for simple, urgent, transactional messages.
Both SMS and MMS are effective channels for supporting loyalty programs.
Using text messaging in combination with other channels, including email and mobile wallet, can increase marketing effectiveness.
Text messaging is a very personal channel. To avoid coming off as spam, marketers must carefully control frequency and timing, while ensuring messages provide value.
Personalization can help SMS and MMS messages stand out from the crowd.
With the right partners and solutions, text messaging is an easy communications and marketing tactic for organizations to employ.
About Airship's SMS Solution
Airship's customer engagement platform provides everything you need to connect with your audience and leverage the strengths of MMS vs. SMS. Orchestrate your text campaigns as part of a multi-channel engagement strategy, segment your audiences, manage opt-ins/outs, schedule personalized messages, monitor performance, and more—all in one convenient package.
A great text message marketing strategy opens up a world of possibilities for creating better, deeper and more valuable connections with your customers. For more insights and ideas, check out our SMS playbook. And if you'd like to learn more, get in touch to discuss how Airship can help!
Subscribe for updates
If the form doesn't render correctly, kindly disable the ad blocker on your browser and refresh the page.
Related Posts
Categories