If the form doesn't render correctly, kindly disable the ad blocker on your browser and refresh the page.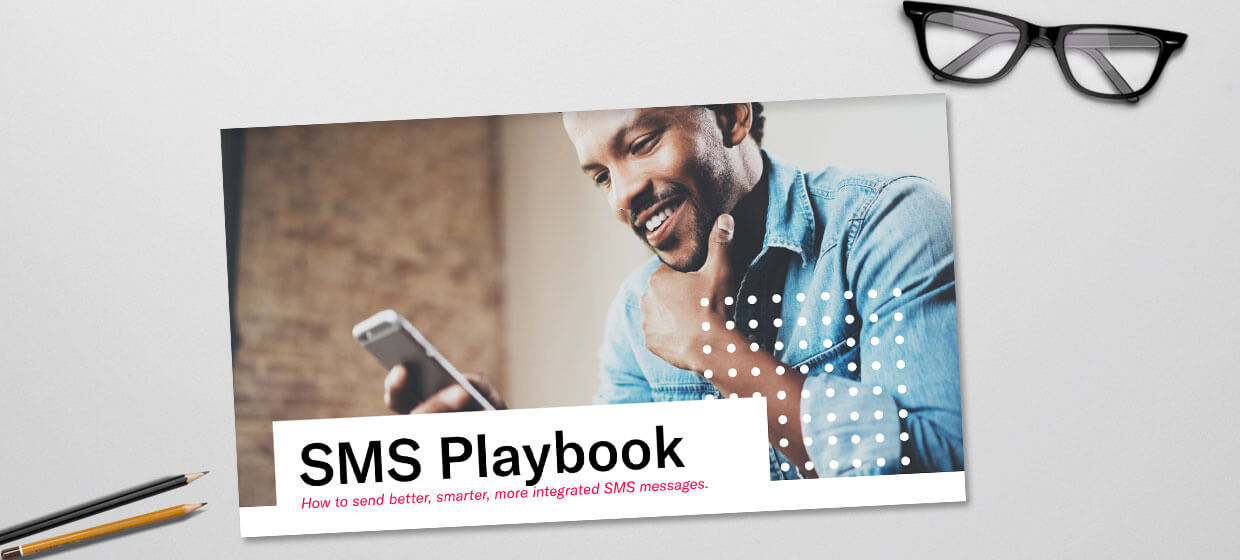 Send Better, Smarter, More Integrated SMS Messages
With massive engagement and open rates, SMS is a channel you can't afford to ignore. So why aren't more marketers using SMS in their marketing strategy?
In a recent poll, marketers said that one of the key reasons they're hesitant to use SMS is fear of over-messaging customers. We agree: pinging your customers too often is a terrible, no good, very bad way to earn trust, loyalty and drive long-term value.
But with intelligent SMS that doesn't have to be the case. In this playbook, we'll show you some of the ways you can use SMS to create deeper connections with customers — and better integrate text messaging into your overall customer engagement strategy.
Whether you're still considering SMS, just getting started or looking for ways to expand your use of the channel, use this playbook to make your SMS marketing even more valuable for your customers and your brand.