How to Build Better BOPIS Experiences with Airship + Radar
Buy Online, Pickup in Store (BOPIS), also known as Click and Collect, is here to stay. Consumers love the convenience and safety benefits, and 90 percent of brick-and-mortar retailers plan to offer BOPIS by the end of 2021. But not every order-ahead experience is created equal. In a recent webinar, experts from Airship and Radar shared strategies to elevate a BOPIS transaction from good to great. Radar CEO Nick Patrick and Airship's Jennie Lewis and Ramsey Kail described how Radar's turnkey integration with Airship powers frictionless end-to-end BOPIS 2.0 experiences at every touchpoint, from order confirmation to pickup and post-purchase.
Order Confirmation
Personalized SMS and email messages are no-brainers for order confirmations and pickup details. But if you want to build a next level experience, try delivering personalized Mobile Wallet passes via email or SMS. Wallet passes make it easier for customers to keep track of their orders. And they tend to hang onto those passes, giving you another way to stay engaged! You'll also want to encourage app downloads and opt-ins so that customers can take advantage of BOPIS 2.0 features like arrival detection and live in-app chat.
Pre-Pickup
Next, leverage location to create a more seamless pickup experience for customers and staff with Airship's integration with Radar. Radar's trip tracking functionality lets you track an order and a trip to a store for order-ahead and send events to Airship when a customer is on the way, approaching and arriving. With Airship, those events can be used in real-time to trigger personalized messages that provide incredible value to both customers and brands.
For example, when a customer is close to a store, send an automated push notification with pickup information. Or launch a Live Chat opportunity with an agent who can help answer questions and provide details about the order or pickup process. Plus, these events are surfaced in existing in-store systems or a turnkey Radar dashboard, enabling staff to start prepping the order at the right time, cutting down on wait times and improving CX.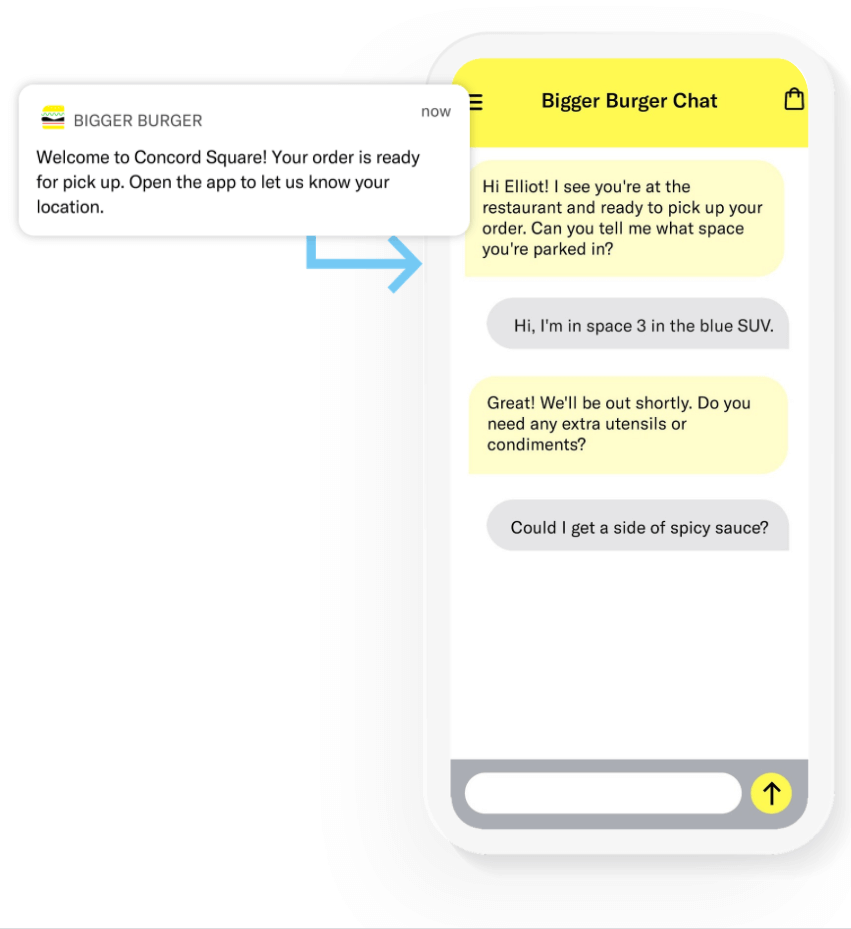 On-premise
Once a customer arrives, whether they're collecting a BOPIS order or just browsing, use geofencing to drive on-premise Mobile App and Mobile Wallet engagement. Send a personalized SMS message to encourage them to download your app or sign up for your loyalty program. Target push notifications with special offers, loyalty features and information that drives more app opens. Or use purchase history to upsell or add on products during order fulfillment.
Post-Pickup
The post-pickup period offers a wealth of often underutilized opportunities to engage and upsell. Improve CX through helpful follow up messaging with assembly instructions or prep details. Use in-app, SMS and email driven surveys to understand customer sentiment. Create a lasting connection by updating Mobile Wallet passes with coupons and offers after orders are picked up. And drive continuous engagement by orchestrating personalized post-purchase Airship Journeys to upsell, cross sell and drive repeat purchases.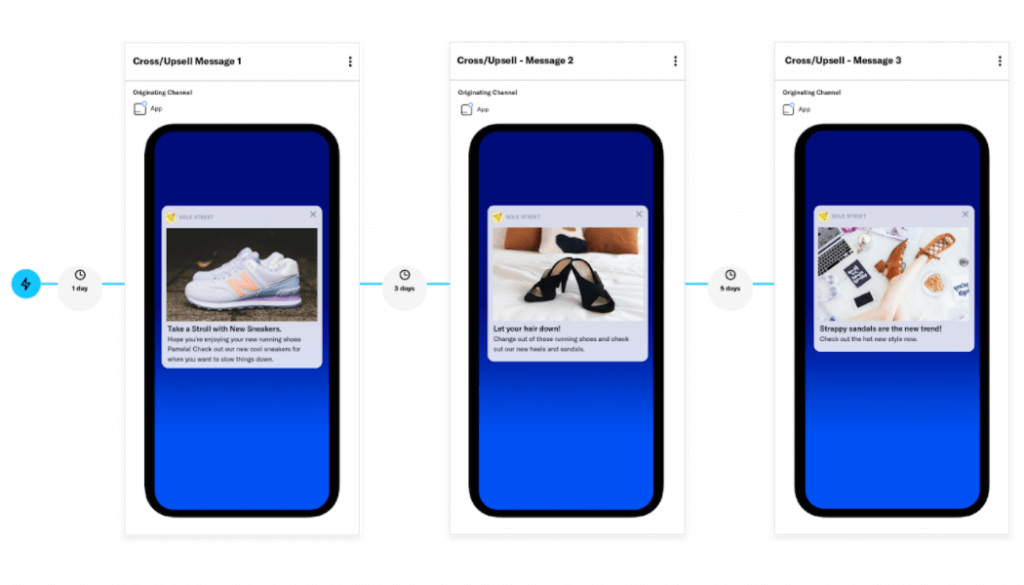 With Airship's customer engagement platform and Radar's location solutions, you can create seamless end-to-end experiences that customers love, driving store traffic, building long-term relationships and more. To learn more about how Airship can help power a winning BOPIS experience for your brand, contact us today!
Subscribe for updates
If the form doesn't render correctly, kindly disable the ad blocker on your browser and refresh the page.
Related Posts
Categories