Retail App Strategies That Boost Engagement, Loyalty & Sales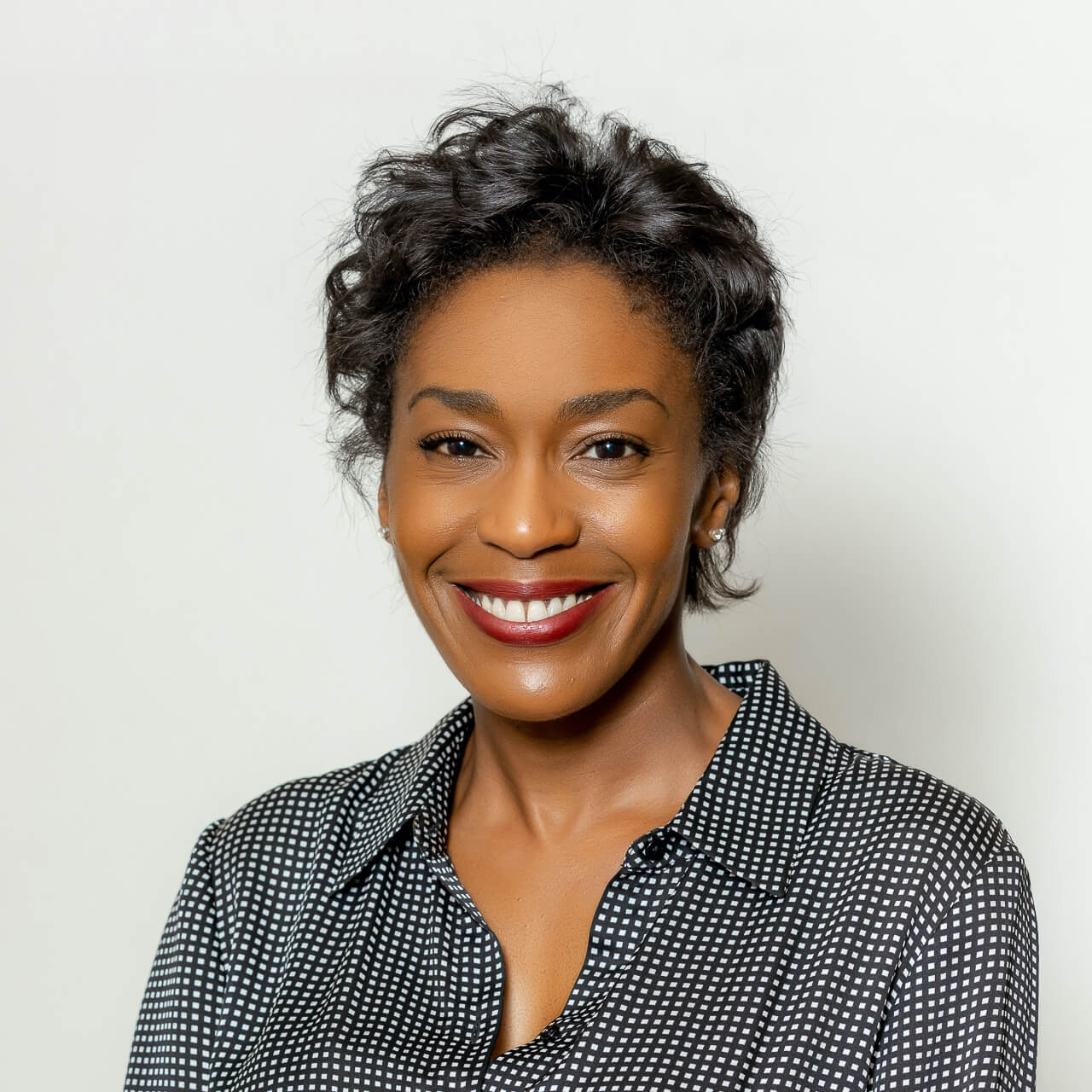 This guest blog post was contributed by our partner, Poq.
---
Retail and ecommerce brands are looking to capitalize on the massive mobile opportunity available with mobile apps. Recent data shows that consumers spent nearly $111 billion globally in-app during 2020, which grew 30.2% year-on-year (YoY). 
To help harness such explosive growth, experts who work for and with industry leaders on the latest innovations in app and mobile-first marketing, including US fashion chain and Poq customer Belk, shared the latest strategies and insights during a recent webinar.
The panel, who was made up of top mobile marketing minds, including Ana Warner, Director, Digital Marketing – Customer Retention, Belk; Michael "Finn"  Finnimore, VP North America, Poq; and, Kristi White, General Manager, Retail, Restaurant, CPG, Airship, all agreed that mobile is critical for staying ahead of current trends.
White, from digital customer engagement platform provider Airship, highlighted how the benefits of contactless when consumers return to stores or shop more online support the shift to mobile apps. Finnimore confirmed no let up in these trends, pointing out Poq saw a 4x YoY increase in downloads during Spring/Summer 2020 that was still tracking at 2x today. 
Evolving to Deliver Mobile-First Commerce
A webinar poll revealed that companies were most focused on improving omnichannel personalization strategies at this time. This was followed by increasing mobile conversions, which Warner of Belk said tracked in line with the US department store retailer's strategy. With over 300 stores, a growing ecommerce website and a Poq-powered mobile app, offering customers an integrated shopping experience is key, she explained.
"We're focused on all of these at Belk," Warner confirmed. "From the point of view of my team, looking at customer retention, this year we're really trying to double down on omnichannel personalization. We've seen customer behaviour over the past year really shifting. People are home and on their phones more.
"So, we want to make sure that we're engaging wherever they are. We're looking into how to make that omnichannel experience more streamlined, more connected, and ensure we're leveraging the channel that the customer wants to engage with us through to give them a personalized experience."
Finnimore added: "Spearheading your omnichannel strategy within mobile and then, specifically in Poq's case, within apps, bringing in BOPIS [buy online pick up in-store], curbside pickup, store stock check, loyalty, omnichannel coupons, personalization and making the phone central to your customer's entire shopping journey and relationship with them, is essential.
"Also, when they shop with you as an app customer, you don't have reacquisition costs, because you can send push notifications and contact them directly. Native mobile apps were built for phone screens; HTML was never built to be used on a phone. If mobile is the future, then you need to think of the best experience possible and that's always going to be a native environment. As Belk proves, the app continues to outperform the mobile shopper on a per customer basis."
Driving Engagement and Conversion
The majority (74%) of webinar attendees voted mobile app top of the channels their brands currently use to connect with customers. This was followed by mobile apps, cited by 65%, and SMS / text messaging (42%). White commented: "Historically, brands spent a lot of time focused on a single channel and weren't necessarily focusing on multichannel engagement. Over the past year or so, we've seen a quick transformation to using multiple channels."
Warner added: "I'm lucky that my team works in an environment where we leverage almost every channel that's at our disposal. Obviously, we have a very strong mobile app, and we're starting to talk about SMS although we don't have a fully fledged programme. Post-Covid, I'm definitely seeing more retailers leveraging SMS, just because of the mobile environment and everybody being on their phones now.
"Then email is just our bread and butter. We have a really great loyal customer base that loves our email program, and we have a strong paid media program as well. We also launched live chat and web notifications is something we've been talking about – it's a little bit new for us currently."
Warner explained: "Our store associates are actually a huge driver of app downloads. You wouldn't necessarily think that the stores would have such an impact. Bit it's part of our store training and reflects a very concerted effort to make sure our associates are bought into getting our customers over to the app."
White also pointed to a drive to expand beyond historic single or dual-channel focus. "They're asking customers where they want them to communicate and what are some of the messages they want to hear," she said. "Of course, this is all to help drive conversion and sales. One example is two-way chat, which enables that two-way communication during the sales cycle and can really help close the deal."
Finnimore flagged an uptick in interest in augmented reality (AR), as footwear and beauty brands look to move their app strategies to the next level of engagement. In the meantime, he also pointed out the most optimal times to send push notifications for the highest response during the peak period of Black Friday were the half hours starting at 1230, 1730 and 1930, which are all times of day when most people are either taking a break from, leaving or arriving home from work.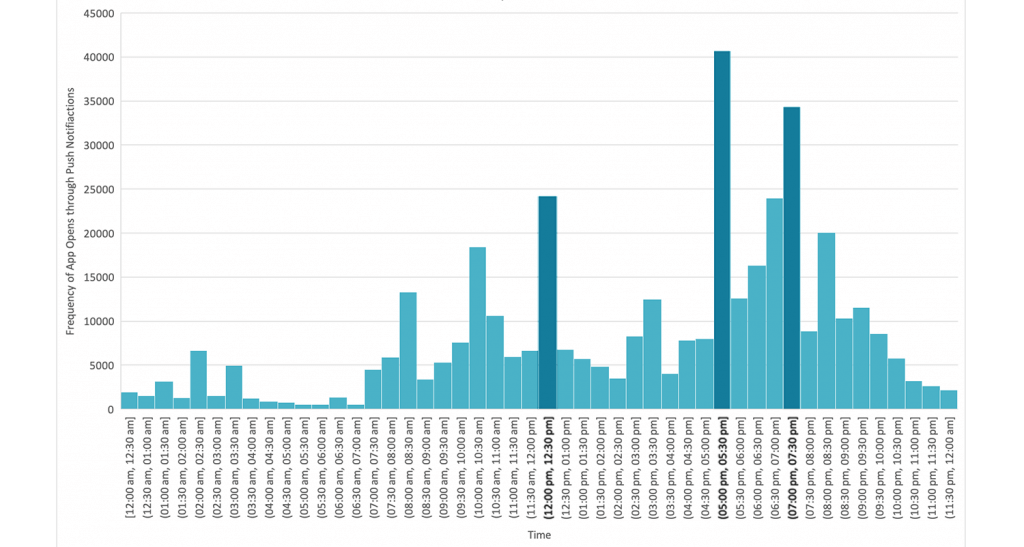 Making Small Changes for Big results
In addition to discussing under-leveraged innovations, such as in-app messaging, mobile wallet and SMS, that can have big upside opportunities, the panel also shared how small app changes can lead to big results for sales and growth.
Warner said: "From a digital marketing perspective, we started making sure that, if we were emailing customers who had already downloaded the app, we're sending them to the app, rather than the mobile web. Then we rolled this out to all our other paid channels, including paid campaign ads that led the customer directly to the promotional assortment in the app.
"We found that this was one of the key reasons we were able to grow sales penetration from the app very quickly (up 244% in 2020) by sending users to the relevant product in-app, instead of sending an app user to a destination outside of our app. Another measure we use is a retargeting trigger.
"Historically, if someone was engaging with us through the app and got an email from us, we were not sending them back to the app. If you abandoned your cart or browsing session while in the Belk app, we would send you an email to click right back into the app. That was a big win for us and, again, sales penetration tells us those strategies are working."
Attendees indicated in a poll that links in emails for app downloads were the most popular app acquisition strategies they were using today, as a free and owned channel through which retailers can communicate the benefits of downloading the app.
Finnimore added: "Swipe-to-like additions to wish lists result in a 7% increase in customer AOV [average order value]. Asking customers to opt into push notifications at relevant points of high engagement, such as when they are adding items to a wish list, can enable even higher levels of connection."
Driving Engagement and Conversion
Finally, the panel considered the latest personalization strategies that brands are using to connect more deeply with customers, where personalization emerged top of the list of strategies the audience was using to grow their loyalty programs today.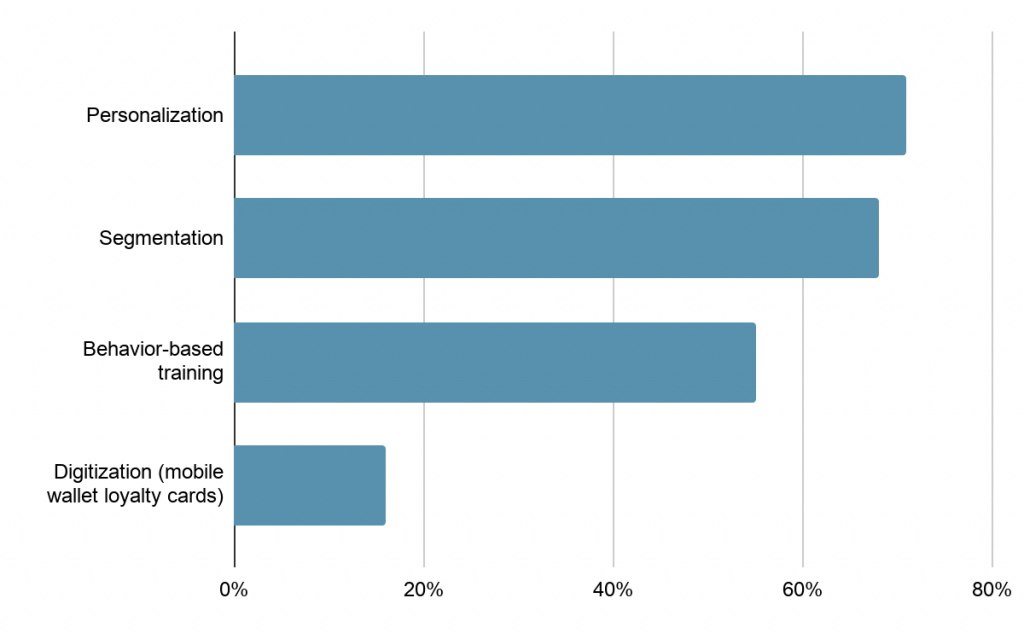 Warner shared the Belk perspective. "Having a large credit card loyalty program, loyalty is always top of mind for us," she said. "It's no surprise that our cardholders are also heavy users of the app. So, we started using Airship's attributes functionality to create a data tag that gets stored on an app user's Airship record and allows us to target them.
"We also do a lot of behavioral-based targeting based on our push and in-app messaging. For example, if a customer is browsing fragrance, we might pop up an announcement about a great gift with purchase they can take advantage of on a fragrance purchase. We're looking to do more this kind of behavioral-based targeting."
Alongside all of the ways that retailers and brands can use loyalty to seize the mobile growth opportunity shared by the Airship, Poq and Belk representatives, Finnimore concluded: "Also, embedding loyalty card access into apps, so that they can use a mobile wallet or barcode to earn and redeem rewards at the store checkout as well as online, can really help drive higher omnichannel customer lifetime value and engagement."
Subscribe for updates
If the form doesn't render correctly, kindly disable the ad blocker on your browser and refresh the page.
Related Posts
Categories