New Year, New Look: Give Your Email Campaigns a 2021 Makeover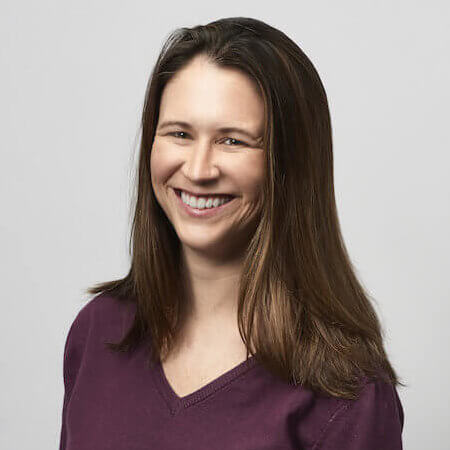 The new year is here and what better time than now to plan for an email marketing makeover? Even the most effective email campaigns deserve a periodic refresh. Your customer expectations and preferences are constantly evolving, and your marketing objectives may have evolved, too.
Not sure where to begin? Here are a few tips to get you going.
Love Your Layout
Have you updated your branding or are your layouts feeling a little stale? Of course, you need an attractive and on-brand look that grabs customers' attention. But you also need a logical layout that leads subscribers toward engagement.
Use graphics and visual dividers to help readers recognize the different content sections and CTAs. Keep the text to image ratio around 80:20, meaning 80% text and 20% images. And if you do use a lot of images, always include alt text. This helps ensure there's enough copy to get your point across if images aren't displayed properly due to spam filters or email client behavior.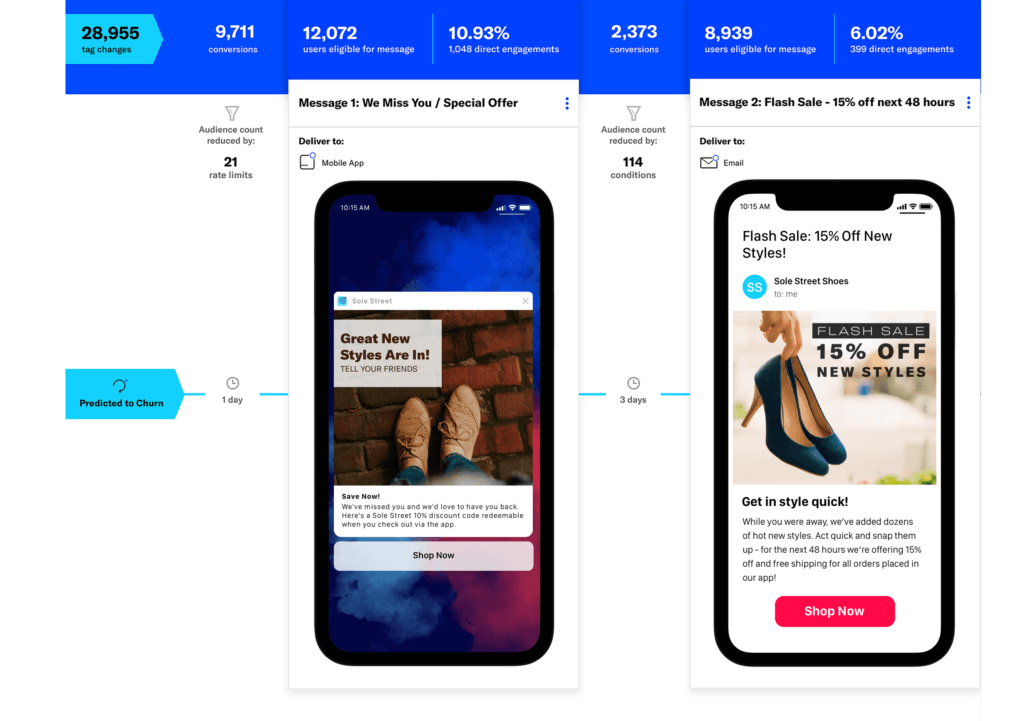 It's also a great time to revisit your footer. Make sure it's up-to-date and consider adding some text to the footer to provide customers with useful information about your brand.
Make Your Messages Count
Your subject lines are your first impressions. The key is to keep them informative and simple with a 40-70 character message that gets straight to the point. It's also a good idea to convey a sense of urgency in your headlines. However, avoid the temptation to use deceptive subject lines, which can erode trust and land your emails in spam folders.
Furthermore, while many marketers overlook the importance of the preheader, that extra 35-50 characters can give your audience a little more info about why they should click open. Just keep in mind that if your audience tends to read messages on mobile, your combined subject line and preheader shouldn't exceed 100 characters or they may get cut off.
In the email body, put your most important messages and CTAs in the spotlight by placing them above the fold, typically the top 350 pixels of your email. Try not to overload readers' eyes by cramming too much in this limited real estate. Users will scroll, as long as you give them great reasons to. Use this area to convey your main message and deliver on the promise of your subject line. Also, avoid creating a false bottom, so it's clear there's more to see below the fold.
Test for Success
Before rolling out your new look, test your designs to ensure they look fabulous on all browsers, devices and clients. Use Airship's WYSIWYG editor to drag-and-drop content blocks and edit on the fly to create beautiful and responsive designs. Then you can leverage our integration with Litmus to quickly see what your message looks like across apps and devices, and identify issues before your message hits inboxes.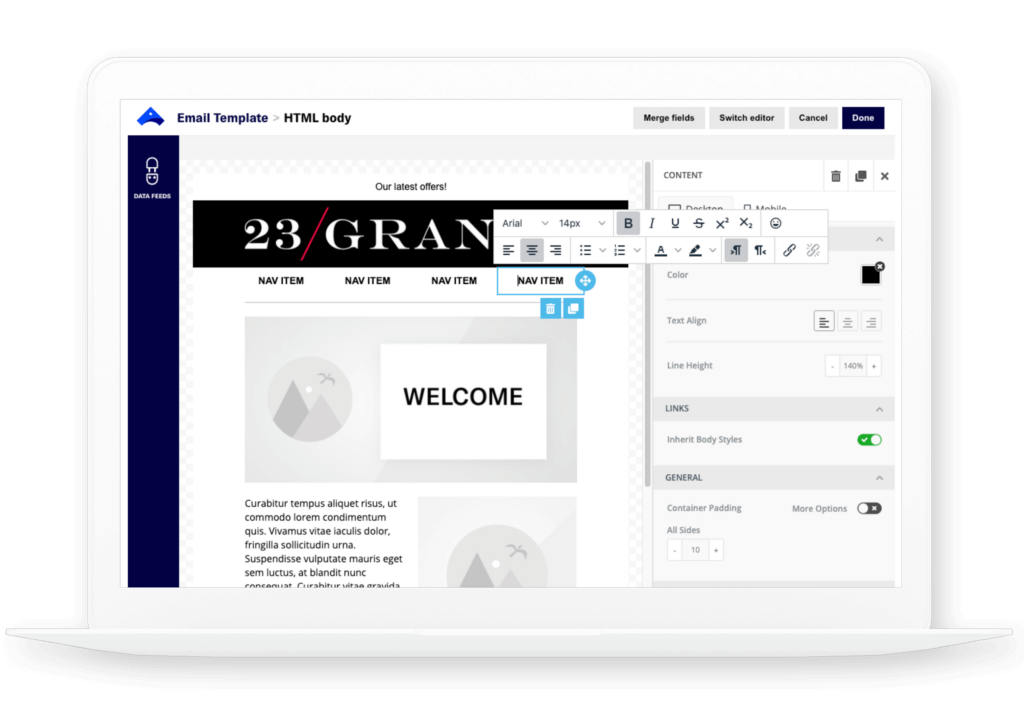 Next, run A/B tests to determine which approaches garner the most engagement. We recently rolled out new A/B testing features for email, SMS, web and app that make it super simple to test personalization and design to determine which variants deliver the best results.
Once your campaigns are live, keep an eye on analytics to help assess the performance of your new designs and optimize as needed. Key metrics to monitor include opens and clicks, link clicks and performance on different domains (e.g. gmail, outlook, etc.).
Accessorize with Airship
Get ready for your next steps with Airship's content creation, personalization and A/B testing features. Improve your campaign creation process and design eloquent messages with:
Airship's WYSIWYG editor: Drag-and-drop blocks of content to edit inline and create different variations to evaluate and test.
Litmus for Email (New!): Optimize for the best customer experience by previewing how your email looks across different devices and making changes if needed.
A/B Testing personalization for SMS, Email, Web and App (New!): Use our personalization features with A/B tests to optimize your message personalization to see what increases customer engagement. Test different image types based on customer preferences, varying levels of personalization, or amount of content.
Performance Analytics: Pre-built email reports and dashboards help you drill down on essential data points and view performance.
With these tools and strategies, you're on your way to creating more coordinated, head-turning emails that earn attention and engagement in the year ahead. To learn more about how Airship can help, get in touch!
Subscribe for updates
If the form doesn't render correctly, kindly disable the ad blocker on your browser and refresh the page.
Related Posts
Categories