We're Here for You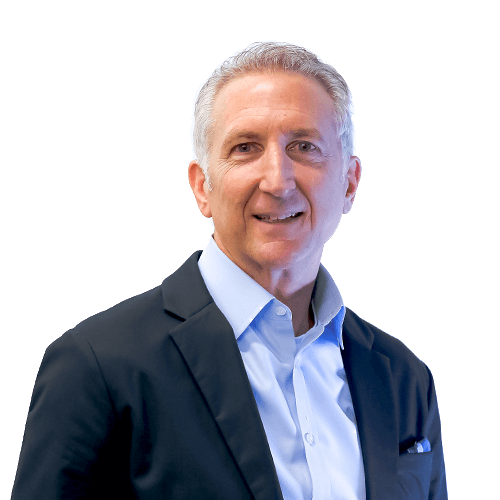 As your brand adjusts to the new "normal-for-now" while exploring ways to stay connected with customers, we want to let you know: we're here for you.
We want to help you leverage Airship's full strength and power to maintain strong ties with your customers today and well into the future. For some of you that might mean using parts of our platform that you haven't tried yet — for others, it might be doubling down on the features and functions best suited to strengthening what you're already doing.
Either way, we wanted to share some of the customer engagement strategies our clients are implementing and evolving during this time; we hope these will be helpful in the coming weeks and months.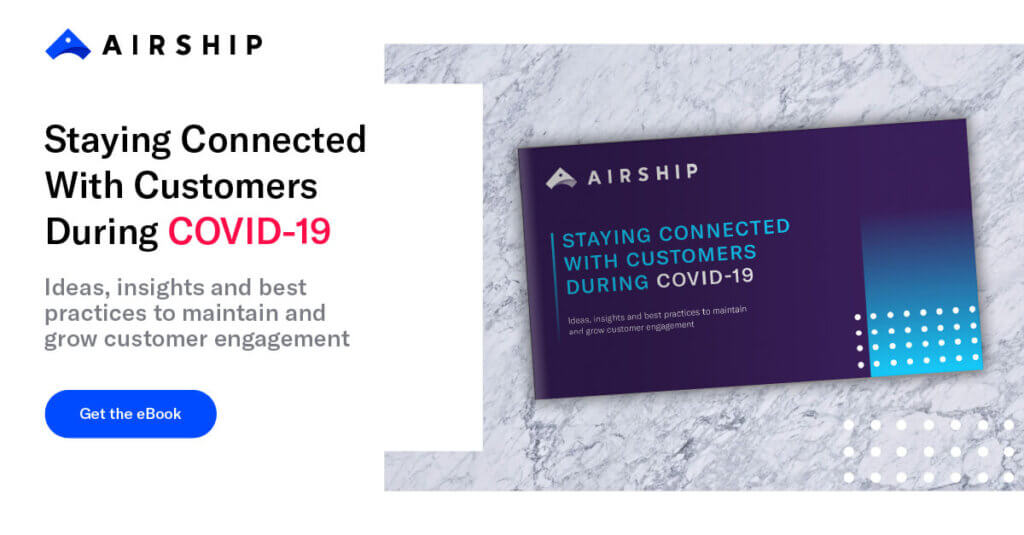 Grow and Deepen Your Mobile Connection Points with Customers
During the best of times it's important to have as many digital connection points with customers as possible. And now it's even more critical to grow and strengthen your direct connections — especially on mobile. So whether it's adding mobile-first channels like SMS or mobile wallet to your mix or looking for new ways to incentivize app downloads, consider the unique value propositions you might have at this time for motivating customers to opt in on additional channels.
Explore, Expand and Share the Reasons Customers Should Connect with Your Brand
Your customers still want to hear from you during this time with messages that provide value. We're seeing so many brands create offers and opportunities that are uniquely relevant, helpful and compelling for their customers. Share those opportunities in a personalized way by building campaigns and customer journeys orchestrated across channels.
Look at Users Who are Opting in During This Time as a Unique User Cohort
Customers who opt in to receive communications right now may be doing so for different reasons than customers opting in just a week or two ago. You can use Performance Analytics to understand and adjust your strategies based on this cohort's unique usage patterns. Another step to consider is to build a welcome series with custom messaging on each of the channels customers opt in on — from web notifications and email to SMS — using Journeys or simple automations available in our platform.
Use Mobile Messaging Solutions to Leverage the Full Potential of Your App
There is an opportunity at this time to revisit the value proposition of your app, and see what you could add or adjust to make it especially relevant to your customers. Airship solutions like Message Center and In-App Messaging help you deliver personalized, highly contextual messages inside your app, while Push Notifications with interactive buttons, images and even gifs can inform, educate and entertain to keep customers connected.
Consider Airship an Extension to Your Team
Our team of mobile and digital experts are here to assist you with strategic, technical and practical support. If you are faced with a reduced team, we can supplement your existing team with managed services and set up and execute campaigns for you.
Brands need to be very thoughtful, strategic and creative about maintaining engagement with customers in authentic and empathetic ways. Messaging matters more than ever at this moment. We're here to help.
Subscribe for updates
If the form doesn't render correctly, kindly disable the ad blocker on your browser and refresh the page.
Related Posts
Categories