The World Is Changing: How Marketers Are Responding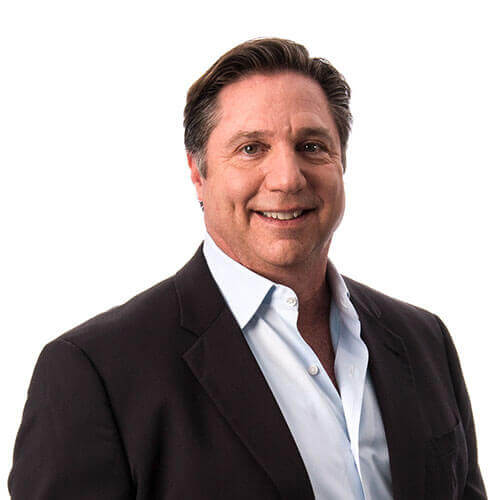 The current environment continues to evolve rapidly as the world confronts a pandemic that is impacting all of our lives in ways we never imagined. We are all directly affected, and of course, the personal health of family, friends and ourselves is the number one priority.
Professionally we are all responding to a change in commerce as we know it. Some businesses and industries are more impacted by Coronavirus (COVID-19) than others, but no one is operating under "normal" circumstances.
One constant in this environment is the continued importance of the mobile device as our number one source for information and connection. Life without it was already unimaginable—and today it's even more so.
Our teams have been speaking with customers around the world over the past couple of weeks, and we've heard lots of ideas and creative initiatives as each business works to address their business objectives in the face of a new dynamic.
We wanted to share what we've learned in the hopes that it may help others who are wrestling with similar challenges.
Marketers Haven't Put the Brakes on Marketing, but They Have Adjusted Their Approach
Certainly, in the current environment as well as in times of economic downturn, the highest priority is to strengthen your connections with your current customers. When commerce begins to return to normal, these connections will be crucial for closing gaps between your goals and performance.
Consider:
Continuing to communicate and engage your customers with content that is relatable and relevant
Using automation and personalization to be responsive to customers' in-the-moment needs—especially on mobile
Motivating customers to opt into additional channels (mobile app, SMS, web notifications) to establish as many direct connections as possible
Communicating through multiple channels to test and learn where customers are engaging most regularly during the current environment
Avoid:
Over communicating just for sake of keeping up your brand presence
Messaging as usual: Re-consider the campaigns you have in market and make sure the content and tone are still appropriate
Sending any message that could be seen as opportunistic or taking advantage of the crisis
Communications Are Taking Shape in Four Categories
Leading brands are sharing customer messages that fall into the four categories listed below—which also serve as a great rule of thumb for future messaging. If a message does not fit into one of these categories, closely consider whether it should be sent.
Inform: Sharing the facts about how your business is responding and shifting and how those changes may affect customers.
Reassure: Help customers interact with your brand with confidence by being understanding and responsive to their needs, sharing how important they are to you and detailing the ways your brand will continue to serve them.
Educate: Consumers will need to know how they can do business with you. Let them know how they can engage by educating them on the ways you are adjusting. For example;
If you have physical locations, are you sharing basic information about which of your stores are open, and what your hours are, reflecting real-time changes—on all your channels, but especially on your website and in your app?
Are you sharing details about new ways to interact, like curbside pickup or online ordering?
Are you providing new or adjusted offers (free trial, access to services or information that's usually behind a paywall, etc.) that customers should know about?
Entertain: Social distancing doesn't need to mean social disconnection. Find ways to engage your customers that create value and deepen their emotional connection to your brand. Here are a few ideas for staying engaged with customers using content that entertains—many of these are inspired by what our customers and other leading brands are exploring at this time:
Create forums for your customers to interact:
For example, if you're a clothing retailer, create a contest, social event or hashtag around favorite WFH outfits.
Socialize your loyalty program. For example, offer loyalty points to customers who are posting photos of themselves wearing your clothes.
Sponsor an online event:
There are thousands of examples of businesses large and small pivoting to support their customers via online services. Exercise classes, virtual concerts, virtual forums and more. These are all opportunities to support a need for virtual, social engagement— don't miss out.
If you don't have the resources at the moment to create your own online experience, consider partnering with or sponsoring a brand or influencer who does. For example, a brand could partner with a band or a DJ to host a virtual show —then use SMS, mobile wallet and other channels to share these events with your audience and encourage attendance.
Use gamification to maintain engagement:
If you have a loyalty currency, use it to incentivize your customers to complete certain activities or accomplish challenges. These activities don't necessarily have to revolve around transactions; look for innovative ways to keep them engaged.
Add a game component to your app
Partner with complementary brands to create cross-brand games/promotions
Engage customers through interactive activities:
For brands with a lot of content—like those in the entertainment, sports and travel industries—consider using that content to create activities like surveys, rankings, or other activities that involve their participation through voting and sharing. For example, create activities around:

Ranking top games, sports moments or athletes
Voting on favorite movies or actors
Surveys on vacation spots
We'll continue to capture and share these great examples of creativity and innovation with the hopes that it can help others facing these challenges.
If you'd like more information on what we are hearing from other marketers or if you'd like to brainstorm on things that may be more specific to your business, please feel free to contact your account manager or get in touch with us here. Of course, we are also available to help you execute your ideas, as we know that many of you are operating with smaller staffs and fewer resources than usual.
The bottom line: we are here to help. Don't hesitate to reach out.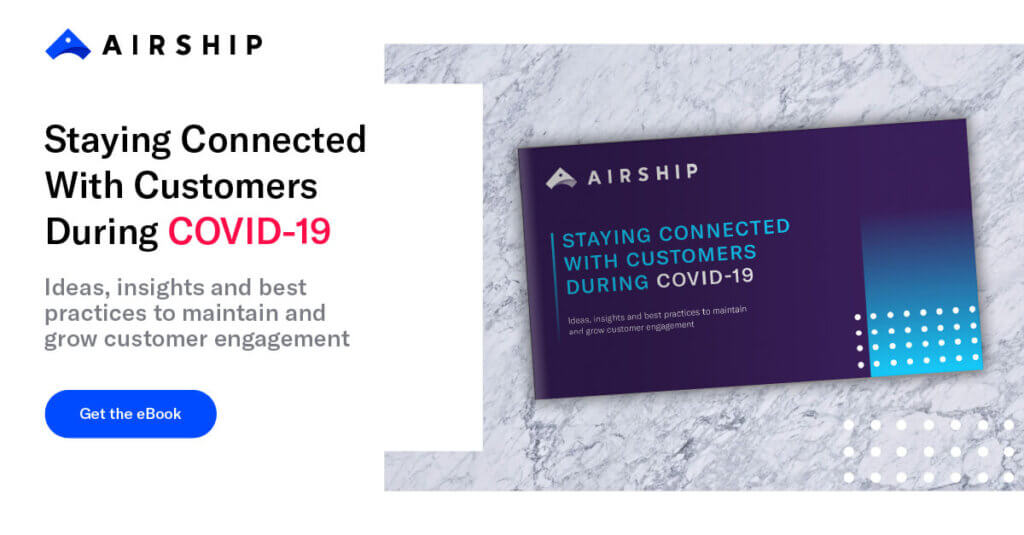 Subscribe for updates
If the form doesn't render correctly, kindly disable the ad blocker on your browser and refresh the page.
Related Posts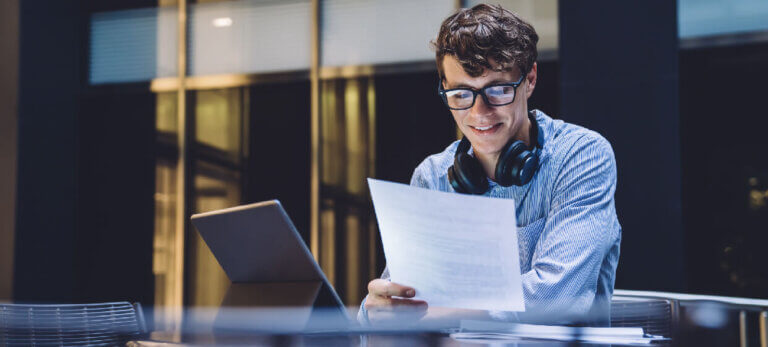 Setting New Standards in Customer Experience: Airship Receives Highest Scores in Gartner's 2019 Critical Capabilities for Mobile Marketing Platforms
Categories