5 Key Takeaways from MAU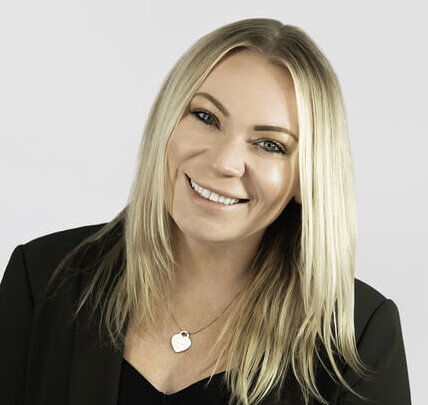 MAU (Mobile Apps Unlocked) 2022 kicked off in Las Vegas this week for the first time in two years. In his keynote speech, MAU co-founder Adam Lovallo made one thing clear: "Mobile apps aren't slowing down. We've barely scratched the surface."
As a title sponsor of the event, Airship had a front row seat to hear from app teams and industry experts on the current state, challenges and future of mobile. Here are the 5 key takeaways we've identified coming out of MAU 2022:
Brands are struggling with app user retention
Brands are changing the way they do advertising – because they have to
Brands are grappling with user privacy and content effectiveness
The tension between development and marketing hasn't gone away – it has grown
The mobile marketing landscape is quickly evolving
More and more, brands are struggling with the fallout of departed app users. When we spoke with global brands and partners about the challenges they face with their mobile apps, they almost unanimously cited user attrition as the central issue. Downloads may be increasing, but overall app usage is flat because brands are consistently seeing new app users leave, never to return after 7, 14, and 30 days. They've fallen into what we call the chasm of no return. With mobile apps becoming the digital center of customer experience, brands need to solve this in order to unlock the full potential of their app customers.
The way brands are advertising is changing – because it has to. When Apple announced its App Tracking Transparency in early 2021, it gave app customers more control over their mobile app data. As a result, brands are grappling with user privacy and the way they collect data. The consensus of the Mobile Performance & Measurement in a Privacy-First World panel was
that "brands can't just keep doing the same thing." With changing data privacy regulations, we're seeing a strategic focus on first and zero-party data. That's why we've created an eBook, "Practical Privacy: 8 Privacy Principles and Practices for Building Better Mobile App Experiences," and held a webinar on the same topic yesterday (view on-demand).
Marketers' dependence on developers has been an ongoing struggle for brands since the dawn of apps, and for many it's still a problem. Brands have relied on development resources to launch personalized, segmented campaigns, provide feature walkthroughs, devise opt-in explainers and much more. As consumers demand more relevant content, these needs are only growing, as are marketers' requests for engineering resources.
As a result, brands are looking for out-of-the-box solutions to create richer and more relevant mobile app experiences without being delayed by sprint cycles and app store approvals. No/low-code solutions are an obvious remedy, but many have not found a way to adopt them. As the mobile app landscape continues to evolve, brands are doubling down on testing and experimentation, setting baselines, measuring customer interactions, and optimizing executions.
MAU Las Vegas 2022 put the best and brightest in mobile apps back in the same room after a two year hiatus, and we were glad to see some familiar and new faces as we all strive to maximize the value of mobile apps to brands and customers alike.
Interested in learning more about Airship at MAU? Connect with us and we'll walk you through how Airship is helping brands master the complete customer app lifecycle.
Subscribe for updates
If the form doesn't render correctly, kindly disable the ad blocker on your browser and refresh the page.
Related Posts
Categories